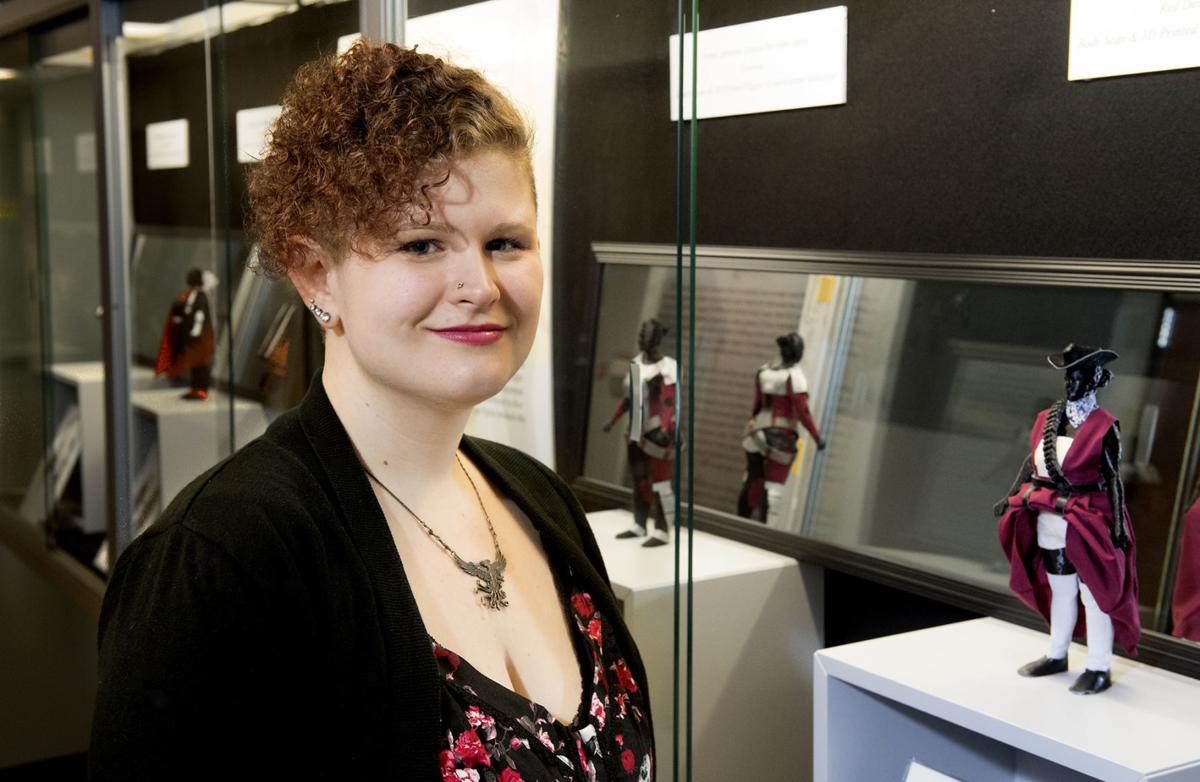 The designer is looking at her miniature self in 3D.
The real Stephanie Pitcher is wearing a dress adorned with roses and skulls. Her tiny,  plastic self is outfitted in a belted dress and a faux-leather bandolier, standing 10½ inches tall in the display case on the second floor of the Home Economics Building on UNL's East Campus.
Pitcher designed the outfit. She created the model from a full body scan, scaled it down, created a replica of her female form with a 3D printer at Innovation Campus, cut the material and stitched and glued an ensemble suitable for kicking some hiney as a video game avatar.
The 28-year-old will graduate Friday with a Master of Arts degree from the Department of Textiles, Merchandising & Fashion Design.
This is her final project: The Art of the Avatar: An exploration of female aesthetics in video games.
Pitcher grew up in Lincoln, a lifelong fan of the electronic adventure.
"I'm better at designing them than I am at playing them," she says.
Pitcher still plays. She likes the community aspect of the games and the storytelling that unfolds on the screen.
But the depiction of female characters had always troubled her. One size (slender). One look (overtly sexual).
"I think it's really kind of demoralizing to women to see these images. To think you have to be this slim, sexy thing to accomplish anything."
It bothered a lot of people who had a name for the skimpy garments female characters often wore in combat: Boob armor.
"It's like a chain mail bikini," Pitcher explained. "Something ridiculous that doesn't cover them at all."
The Lincoln Southwest High School graduate earned an art degree from Nebraska Wesleyan before heading to video game design school in Plano, Texas, and, in 2014, came back home for a second graduate degree, this one in fashion design.
In Texas, she'd begun to research gamers' reactions to the abundance of underclothed female avatars, polling strangers in online forums and fellow gaming friends.
The takeaway: "Both men and women, especially, are not happy about being represented that way and it makes the game less immersive to them."
The irony: "Women are actually half of all video gamers now, which makes it even more ridiculous."
The male-dominated gaming industry is taking note but is slow to change, she says.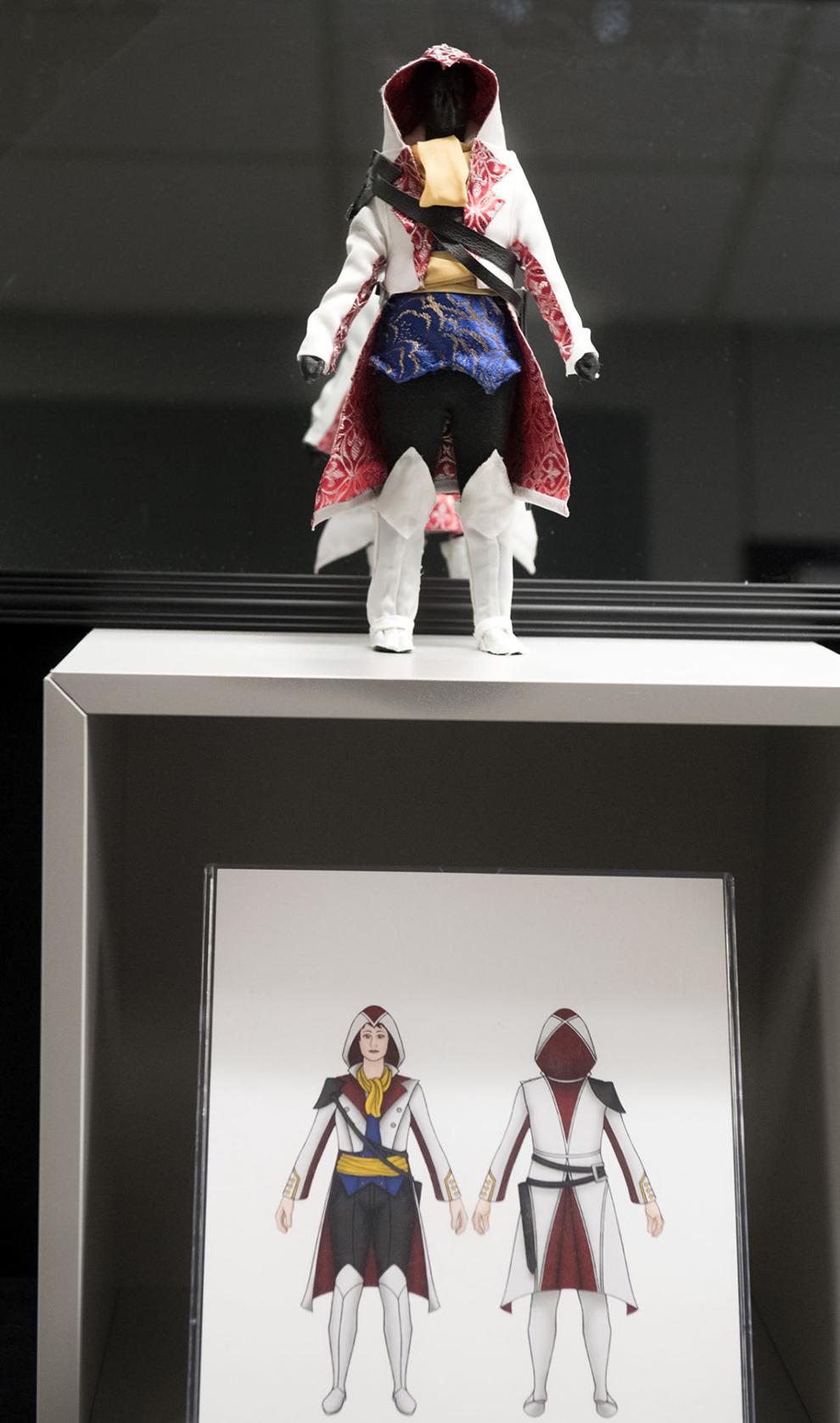 Her final project depicts four female avatars, representing a range of body types, but all dressed in outfits that fit their gaming roles.
Her roommate and gamer, Katie Armstrong, served as one of the models and a sister-in-arms as an advocate for the change in avatars.
"They all look like Victoria's Secret models," Armstrong said. "And only 10 women in the world look like Victoria's Secret models."
Armstrong has played video games since girlhood, frustrated by her avatar options in popular games such as "World of Warcraft." "All the guys have these really cool suits of armor, something that is physically protective."
The women? "You think, this is not something I would wear going into battle."
Pitcher designed an outfit for Armstrong's avatar from the game "Final Fantasy," showing her sketches of possible garments and listening to her feedback.
"I'd say, 'I like this from Sketch A, this from Sketch B,'" Armstrong said. "It was really collaborative."
Pitcher followed the same process with each of her female models, creating hooded coats and flared boots, gloves, shoes and even undergarments to correspond to the setting of the video game each avatar appears in, from the semi-futuristic "Fortnite" to the late-1800s Southwest in "Red Dead Redemption."
She hopes her project causes people to think about how women are portrayed — and not just while they're fighting dragons on a screen.
"I'm interested in seeing a change in direction in the way women are portrayed in video games," she says. "And in society in general."