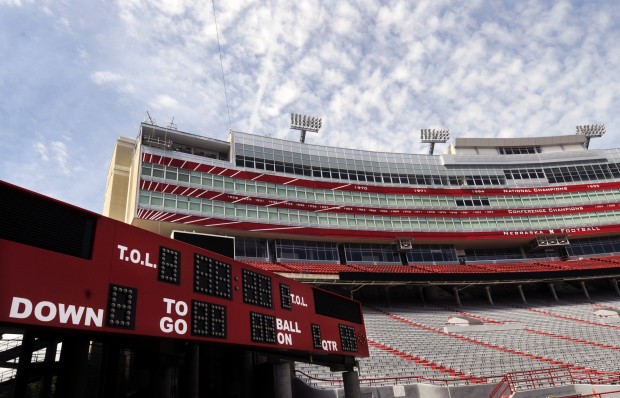 Even before the heavy lifting begins on a $63.5 million expansion project, officials have found a way to squeeze more fans into Memorial Stadium.
Look close at the West Stadium facade on Saturday and you may notice a change -- a new skybox. 
The new suite on the south end -- built this summer -- will seat 60, more than double the standard 28-person suite.
It fills in what was an open area on the south end of the West Stadium's sixth floor. Another deck on the opposite end of the press-box level may get a box in the future, NU Associate Athletic Director Paul Meyers said. 
Meyers said the athletic department was seeking new revenue opportunities. The owner of the box was not released, but no doubt came from a waiting list.
Saturday's game with Chattanooga will mark the 312th consecutive sellout at Memorial Stadium, an ongoing NCAA record.
Memorial Stadium includes 61 luxury suites with 13 added in North Stadium in 2006. Suites are leased on either a five, ten or 25-year basis, some approaching $100,000 a year.
Another 20 to 30 suites are planned as part of the East Stadium expansion. Once complete in 2013, Memorial Stadium's capacity will grow to over 90,000.