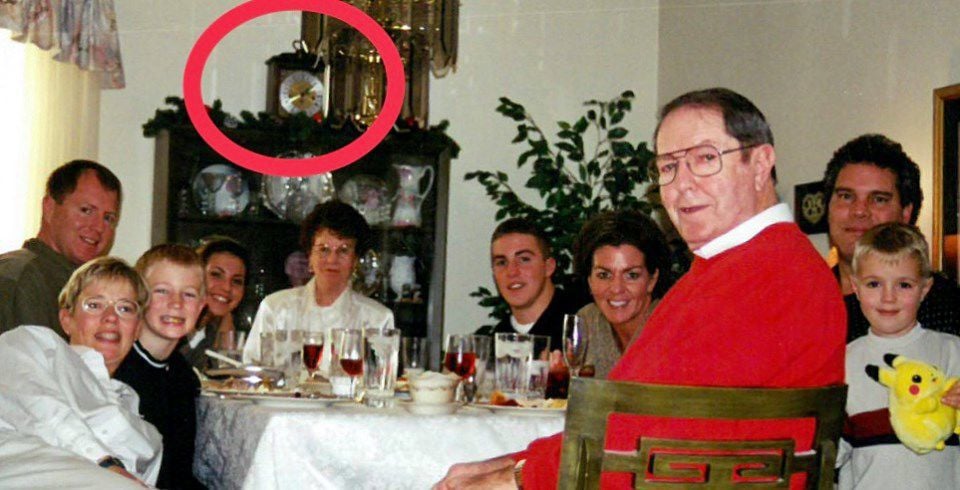 Just a day after Jamie Maser told her mother that she was ready to give up searching for the missing clock promised to her by her grandfather when she was a little girl, she got a message on Facebook.
The message came from Mark Robertson, a clock enthusiast who had read about the missing clock earlier this week. After reading the story, he came to a realization: The clock Maser was searching for was sitting in his office.
Robertson purchased the clock, which wasn't working at the time, for $20 during a tag sale hosted by Those Girls at Maser's grandparents' home a month ago. Maser's grandmother, Ruth Rodenburg, moved into a retirement community, and her grandfather, Stan Rodenburg, died in 2002.
According to Maser, the clock wasn't meant to be sold. But she wasn't able to claim it before the estate sale because she lives in Cedar Rapids, Iowa.
"I assumed it was junk," Robertson said. "I thought I would be able to get it going again."
Robertson said he has always been fascinated with clocks, especially old wind-up clocks like the one that sat on the Rodenburgs' dining room cabinet for 40 years.
When Robertson began to open up the clock, he noticed a message and photo placed inside the clock. That's when he began to question whether it was meant to be sold.
You have free articles remaining.
"I thought, 'I wonder if they meant to sell this,'" he said. "But there wasn't much more I could do to return it."
He kept tinkering with the clock and eventually got it running. But after reading about Maser's search, he knew he needed to get it back to her.
"I got my money's worth by fixing it," he said. "If it was meant to be hers, it's hers."
For Maser, news of the return of her grandfather's clock couldn't have come at a better time. Her grandmother just turned 91 Thursday, making the news even more special.
"She squealed with happiness and we shared a happy tear," Maser said.
Maser didn't tell her grandmother she was searching for the missing clock initially. She said her grandmother probably didn't realize the sentimental value the clock carried when it was put up for sale.
Maser said she offered to reimburse Robertson for the cost of purchasing the clock from the tag sale and repairing it, but he refused.
"That's where it is meant to be; I'm just happy she can have fun with it," Robertson said. "You can't really put a price on that."
For Maser, this is another special memory attached to a clock that has enough to last lifetimes.
"I love that his memory, after all these years, has such a special story," she said.