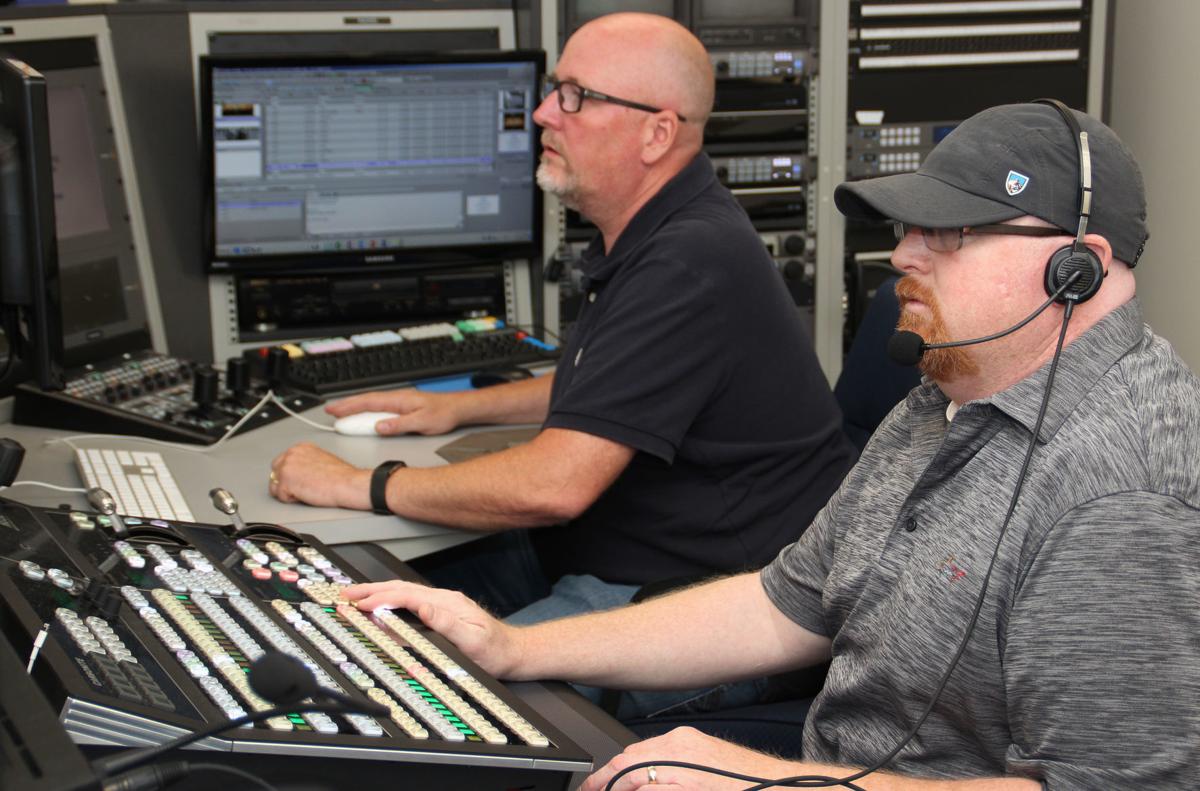 More than seven years ago, Kristen Stohs answered an ad in Living Well Magazine. This longtime community volunteer was eager to step outside of her comfort zone, and the call for a television co-host felt like the right fit. After an interview made it official, Stohs became the newest co-host to join the team at "Live and Learn," a monthly TV show for and about older adults. 
"In the beginning I couldn't even watch my segments," she said. But now, seven years later, the former president of both the Seniors Foundation and The Friends of Lied has comfortably found her place in front of the camera.
"I do it out of the love I've always had for my parents and my grandparents," she said. "I've always admired the senior population."
Sponsored by the community program Aging Partners, "Live and Learn" features interviews with experts on a wide range of topics and also highlights various members of the Lincoln community. Episodes often re-air and segments can be found on the Aging Partners YouTube channel. Some of the most memorable guests have ranged from former Nebraska football coach Tom Osborne to Chancellor Ronnie Green and John F. Kennedy speech writer Ted Sorensen.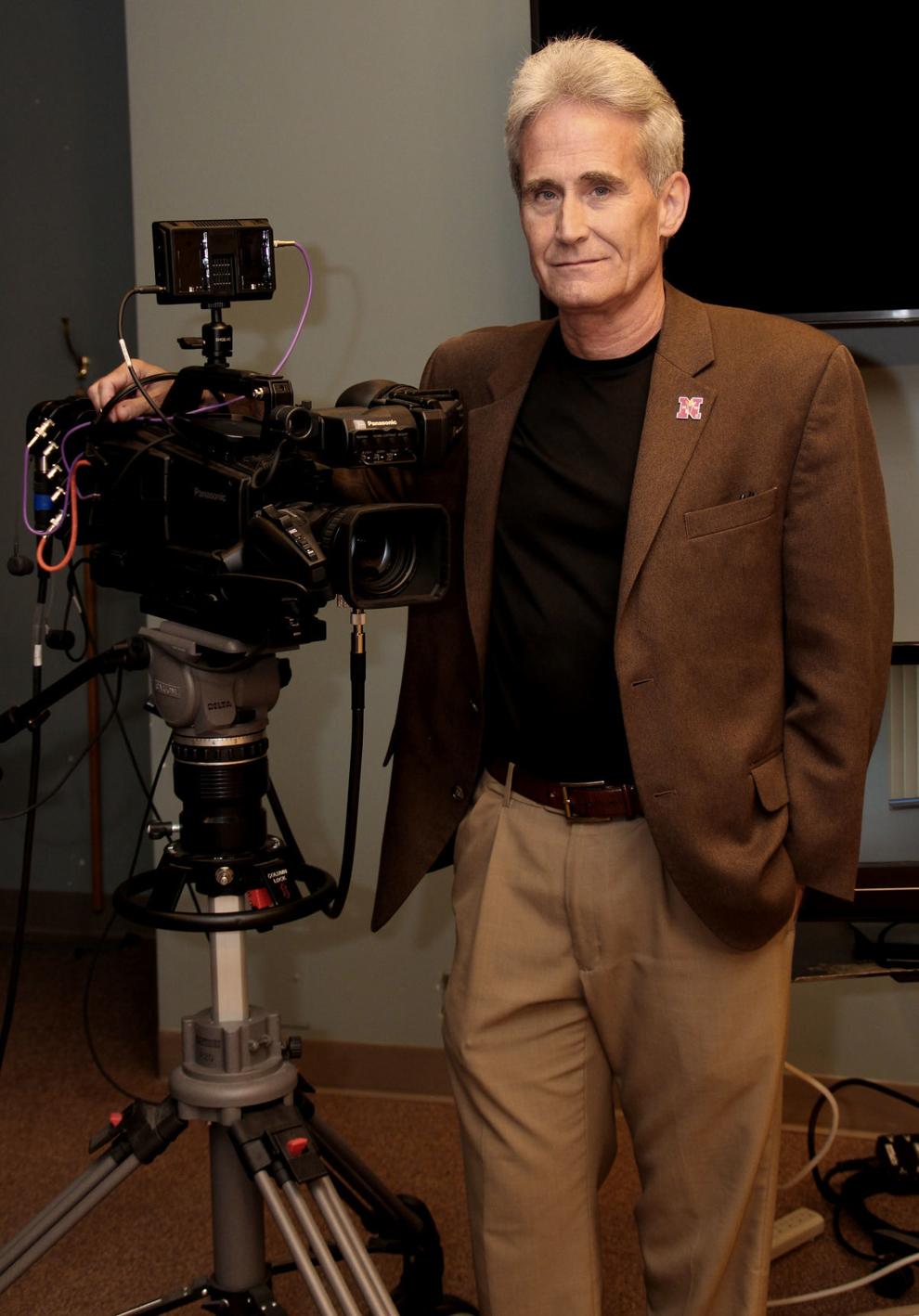 Aging Partners spokesman Dave Norris, who has spent nearly 20 years working for the city, believes the secret to a successful segment lies in the hands of the volunteer hosts.
"One of the keys is we have some pretty well connected hosts, and they've got some interesting guests," he said.
Norris describes "Live and Learn" as "a longer format interview program" with goals to "inform, educate, and entertain."
Both Norris and Stohs agree that the creativity and freedom given to the hosts creates powerful results.
"We give the host as much latitude and flexibility as possible. We've never said no to a good idea," Norris said.
That latitude and flexibility creates the perfect storm for creativity and commitment among the hosts. The show becomes personal to them, a labor of love.
Stohs says each host has a different method for honing their creativity into the perfect interview or guest. Stohs' latest segment was filmed with Ikebana expert Marilyn Hoskins, a master instructor at the Ichiyo school. Ikebana is the art of arranging flowers, often referred to as making flowers alive. Stohs stumbled upon Hoskins at a Table Inspirations event, and after seeing the art Hoskins created with flower arrangements, knew she had to book her for an interview.
Stohs also has a particular interest in filming segments on health and wellness.
"I tend to like to do medical segments about new breakthroughs or new treatments," she said.
And as for her interview style, "it's imperative for me to meet the guests before we tape," she said. "I like to focus on what interesting things people do after retirement."
For Stohs, retirement meant adding to her volunteer resume, but as for her guests, "some people pick up an artistic hobby." And it's up to Stohs and the rest of the hosts to turn that hobby into entertainment.
Other topics to be included in the next show include host Kim Hachiya with Bryan Seck discussing the MyLNK app, as well as Leta Powell Drake discussing the Historical Society of Germans from Russia with Sherry Pawelko. In addition to volunteering for "Live and Learn," Drake is also a member of the Screen Actor's Guild and has a long list of accolades as an actor.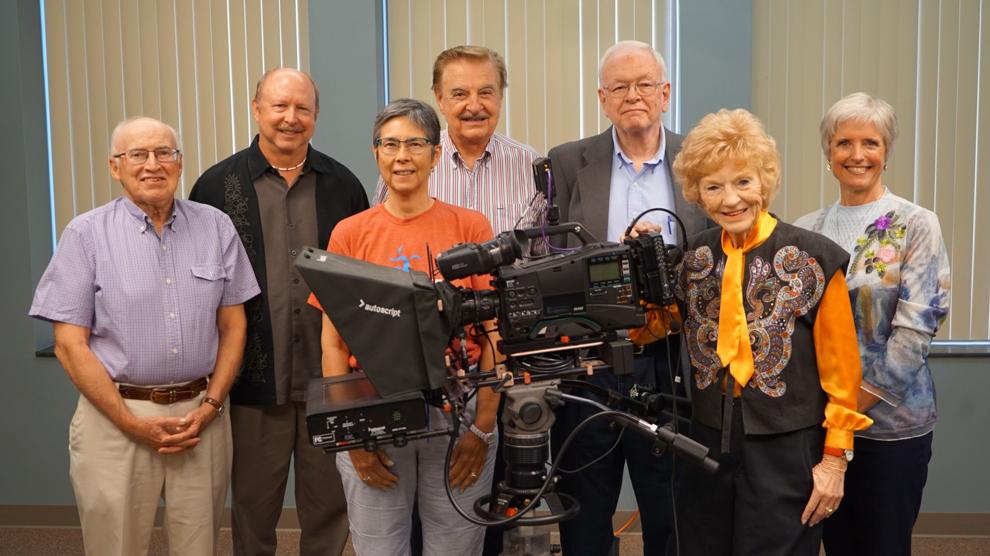 Other hosts are talented musicians, or have a background in other special interest areas — each host brings their own personality and interests to the drawing board to make each show unique. Norris said a strong sense of ownership from the hosts adds to the show's success. Stohs attributes her growth as a host to simply watching and learning from the other volunteers.
The seven co-hosts take their responsibility on the show very seriously. As Stohs explains, "it is a volunteer position, but it's also a commitment." The hosts and production crew meet once a month to brainstorm ideas for the upcoming show.
Jamie Wenz, a supervisor and director for LNKTV, estimates that 20-30 hours from the entire crew go into the show each month, and the volunteer structure of the program makes it unique.
"[LNKTV] is a really great asset to the city of Lincoln," Wenz said.
The program offers a wide range of services to Lincoln residents as well. They connect seniors with transportation services, healthcare and insurance information, and can guide families through care management and independent living options. Aging Partners also publishes the magazine "Living Well" and provides the Aging Disability Resource Center. According to Norris, Aging Partners serves nearly 7,000 clients in Lincoln and Lancaster County.
Stohs, who admits she began her work as a co-host as a way of challenging her comfort zone, finds the rewards of volunteering fulfilling, "there is so much that [the show] taps into."
And the production crew agrees. There is something special that happens when red lights of the sign outside the studio light up with the words "on air." To both the crew and the volunteers, "Live and Learn" is a unique way to give back to Lincoln's community.
"We feel really blessed to work with some of the people we have over the years," Wenz said.