Attorney Paul W. Rea sits in the UNL Bookstore, asking those who pass by: "Have you checked out Lil' Red?"
"Then I hit them with that first stanza: 'In the state from the middle of a country so great / Lived a charming young boy with a significant fate,'" he says. "It's like, 'Whoa, where did this come from?'"
On Husker gamedays, Rea promotes and signs his children's book, "The Legend of Lil' Red," which last month celebrated its 10th anniversary.
The book details how Lil' Red came to be the Huskers' mascot, including how he got his trademark outfit.
Along with illustrations of Memorial Stadium by Nathan Voss, the book features concepts that Rea described as part of a shared "Husker heritage." The elements include having a parent or grandparent take a child to their first football game, missing a game because of a wedding and cheering even when the team is losing.
The origins of the book date to 2005, when bankruptcy laws gave some people the idea they couldn't file for it, according to Rea, who's been a bankruptcy attorney since 1993. As a result, he had a lot of downtime.
"To fill the time, I started writing a children's book, because I always thought that writing a book would be a fun little project, just a good exercise to keep the mind sharp," Rea said.
While writing the stanzas, Rea said his original drafts weren't as strong as he'd hoped, and he tried to think of how to make Lil' Red's story a better one.
"So, I got to the perspective of, 'It's not really going to be enjoyable unless it's more realistic, so what are the realistic elements that I can throw within the story?'" he said.
After finding an illustrator and contacting the university to use Lil' Red's likeness, Rea began the publishing process. The first 2,500 books sold faster than he expected.
Patrice Ross of Las Vegas said she bought the book for her twins, Miranda and Sophie.
"Having grown up in Nebraska, it's definitely a good story for kids who may not be as aware of some of the background and the history and the feeling that you have when you have grown up here, she said. "Especially when the team has been a little better in past years than it's been in the last few, and the feeling that you get when you are part of that whole team camaraderie." 
Another Nebraska native, Michael Erwin of Albuquerque, New Mexico, said he initially bought the book for his friends' 3-week-old child.
"Initially, I picked it out for me," he said. "And then I thought about her and her folks and thought, 'You know, this would be a great little gift for her to have. I think she would treasure it.' I have a book from when I was a young kid that meant a lot to me over the years, so I thought this would, too."
Since the book's publication, Rea has heard from fans across the country. He's heard tales of kids wanting to read it every night, but to his surprise, also has heard about parents wanting to read it every night.
"I get the joy of being able to meet so many Husker fans every Saturday that I'm selling books at the bookstore or wherever," Rea said. "I can interact with them, and I get so many of these stories back."
One story involved him "converting" a woman who wasn't a fan of the mascot. Another involved a man who brought his child to a signing. After reading one stanza, he would leave out the last word for his son to finish.
"And he goes to the next page, last word again. Next page, last word again," Rea said. "This child, of 3 years old, max, knows the last word of every stanza of the book. And my jaw's on the floor."
As for future books, Rea said he's worked on another story about a young girl on a basketball team, which he recited word-for-word. But he's been unable to find a publisher for that project.
In the end, Rea said he's gained so much through meeting fans of "The Legend of Lil' Red" over the past decade.
"The thing is, I didn't do this to make money," he said. "I did this just for the fun of writing."
Lil' Red's forebears: The history of Nebraska's on-field mascots
Corncob Man (1955-1962)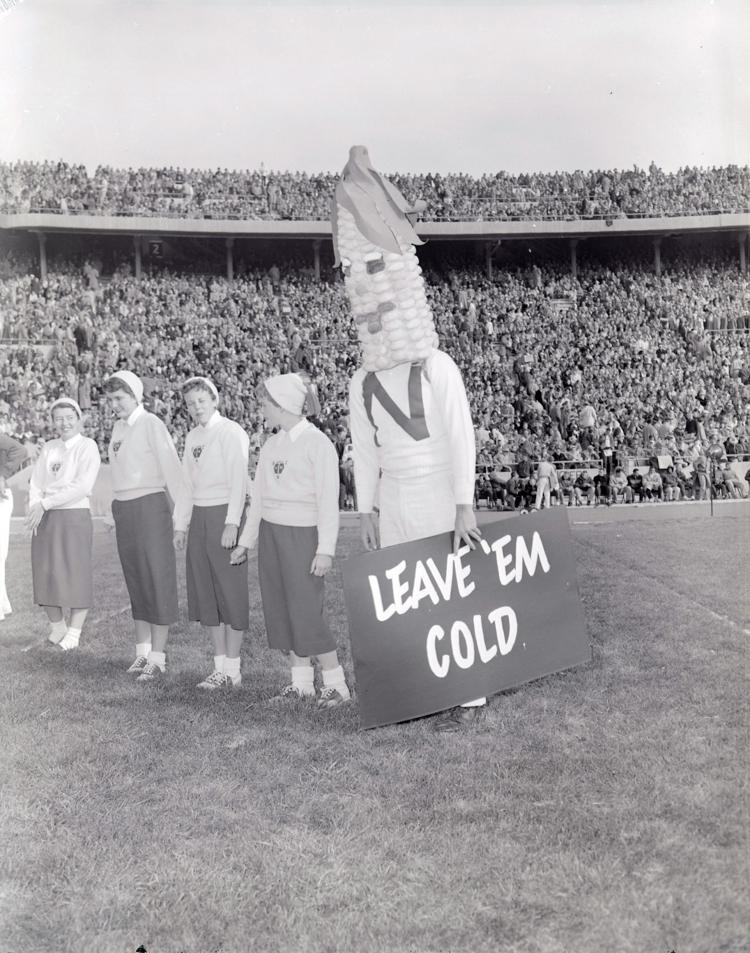 Corncob Man (1955-1962)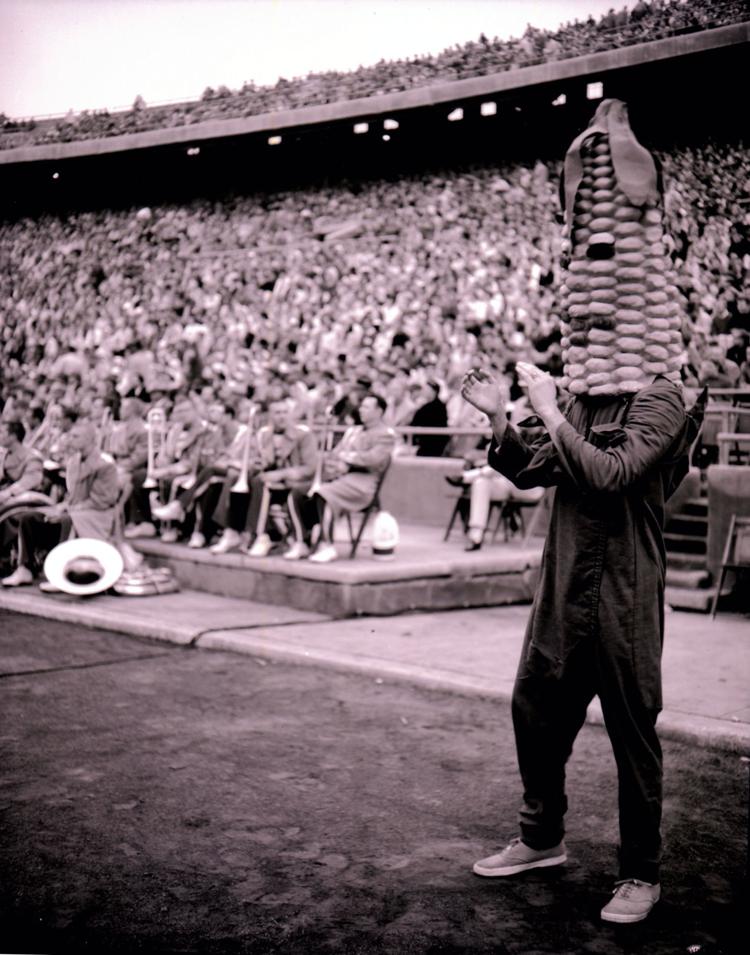 Huskie the Husker (1962-1970)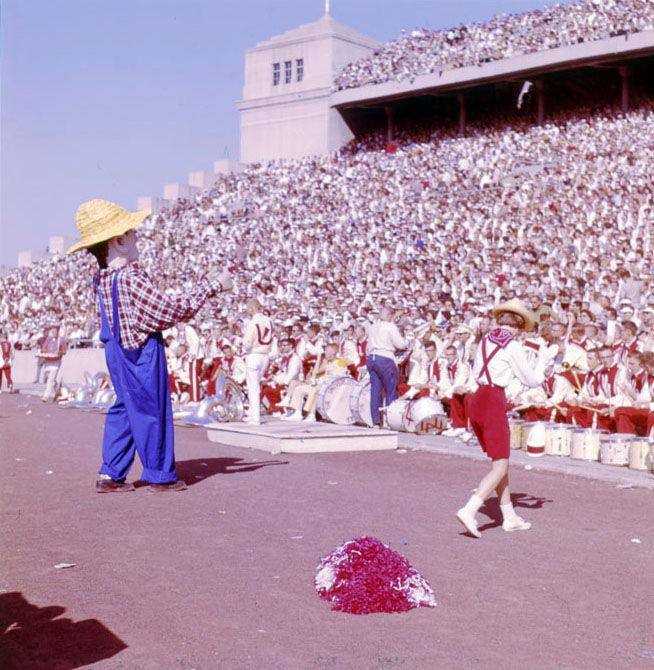 Mr. Big Red, aka Harry Husker (1970-1974)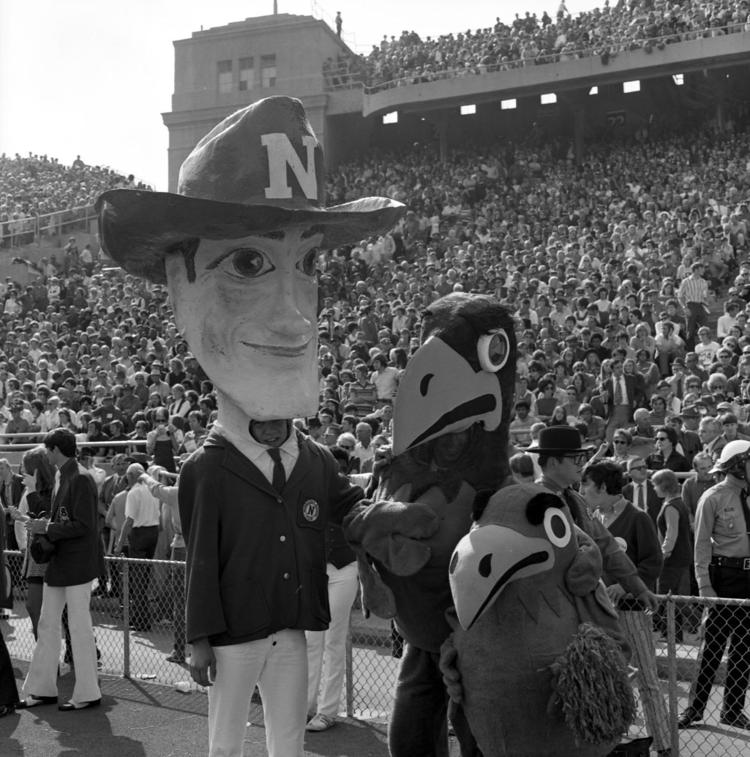 Lil' Red (1993-Present)