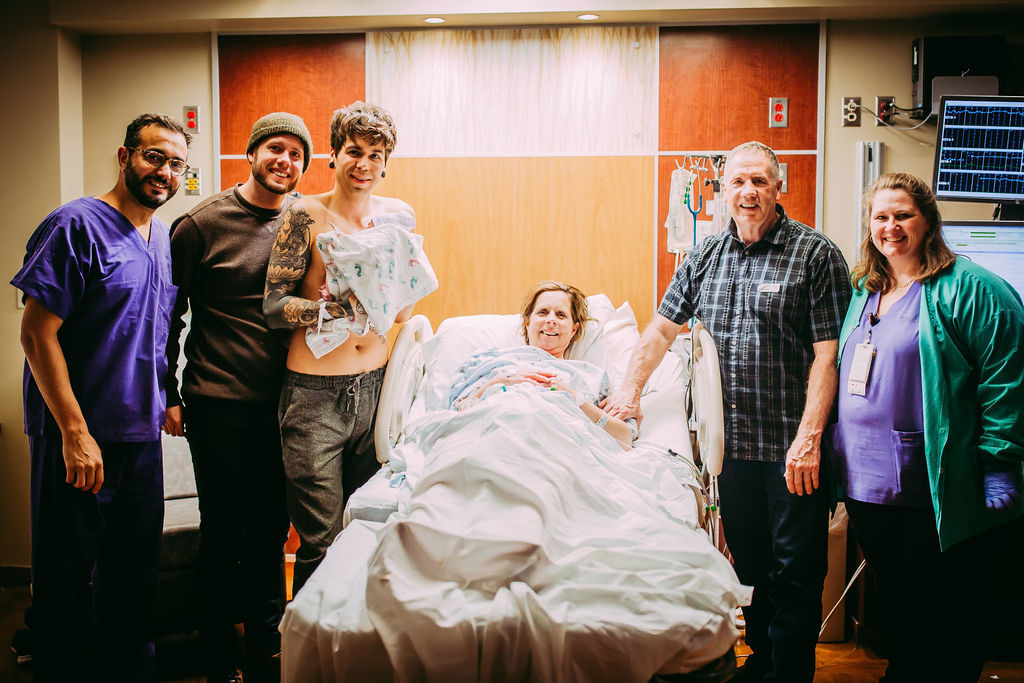 A Gretna woman gave birth to a healthy baby girl early Monday morning after serving as a surrogate mother for her son and his husband.
Cecile Eledge, 61, gave birth naturally to her granddaughter, Uma Louise Dougherty-Eledge (5 pounds, 13 ounces), at Nebraska Medicine in Omaha.
When Eledge's son, 32-year-old Matthew, and his husband, 29-year-old Elliot Dougherty, mentioned that they wanted to start a family, Cecile Eledge volunteered to serve as the surrogate.
"There was no moment of hesitation," Cecile Eledge said in a Nebraska Medicine news release. "It was natural instinct."
Once Cecile agreed to be the surrogate, there was a process to determine whether she was fit to carry a baby. With her age a consideration, she underwent several tests before doctors eventually gave the go-ahead.
You have free articles remaining.
Matthew Eledge donated the sperm, while Dougherty's sister, Lea Yribe, donated the egg. 
Matthew Eledge said he was filled with happiness and gratitude once his daughter was born. 
"We are thankful with how the whole process worked," he said. "We are really grateful that both Uma and her grandma are here, happy and healthy. For the time being, we're just going to relax and enjoy this moment."
The doctor who delivered Uma, Ramzy Nakad, noted that this birth was "definitely a very exceptional case." 
Family members understand that the situation is uncommon and noted their appreciation for all of the medical professionals involved. 
"The entire team, from doctors to nurses to lab techs, showed a beautiful balance of professionalism and compassion," Matthew Eledge said.