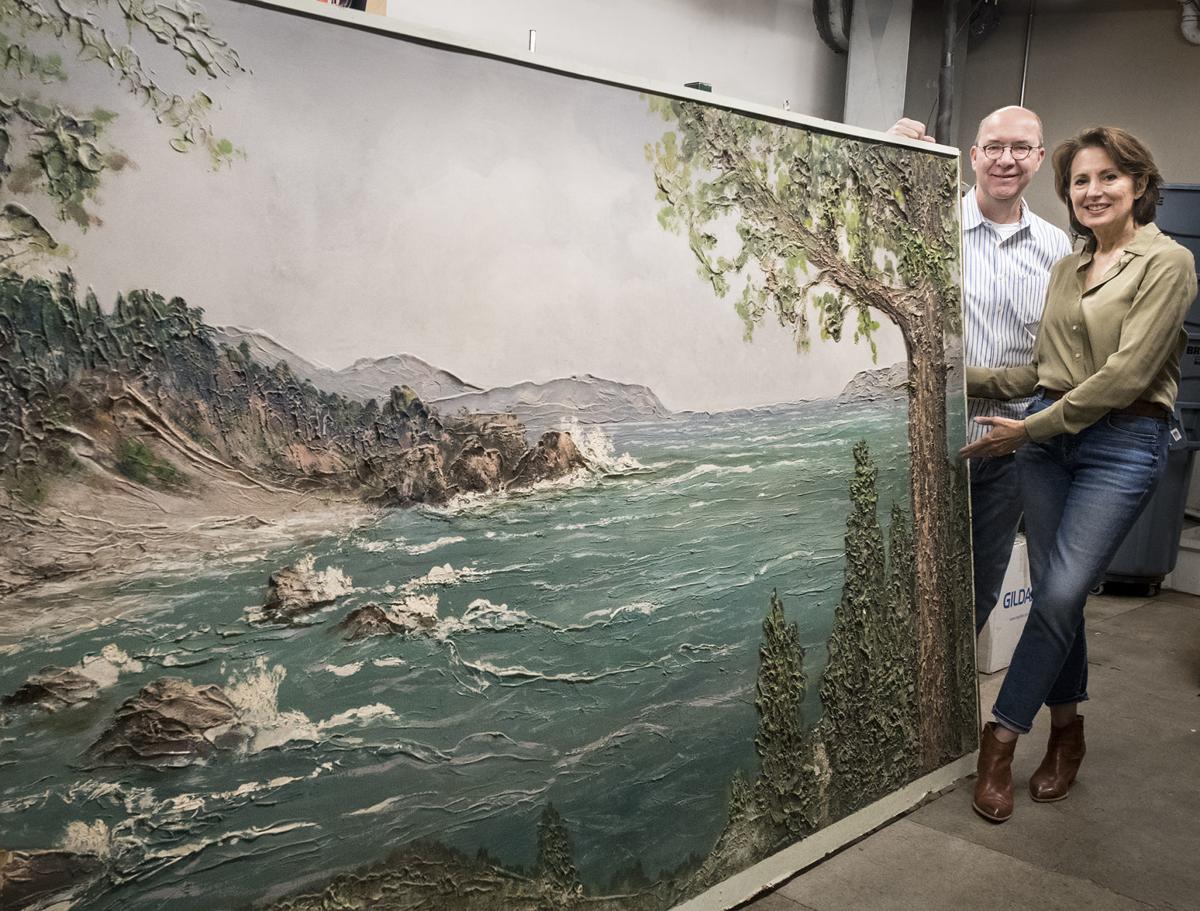 Sid Conner can't recall where the house was. Maybe one of those big ones along Sheridan Boulevard, he said, or maybe in the Country Club neighborhood.
But it clearly was the kind of neighborhood where a homeowner could afford to pay a popular muralist to cover a wall in plaster and paint.
And sometime in the first half of the last century, David Manrose — a self-taught artist who got his start painting posters and backdrops for a Fairbury-based circus — created an ocean with crashing waves, a tree in the foreground, mountains in the distance.
It was a big piece, nearly as tall as a man and 9 feet wide, with tangible depth and relief. He shaped whitecaps that threaten to splash off the wall, cliffsides with narrow ledges, leaves and bark that are rough to the touch.
"Manrose pieces, they are three-dimensional," said Conner, who owns Conner's Architectural Antiques. "He trowels some of this plaster onto that wall, then goes back and fills it in with the paint."
For several decades before his death in 1957, Manrose filled Lincoln with his art. But murals are fleeting, lasting only as long as their backdrops.
His sweeping depiction of America from the Atlantic to the Pacific that filled a Buick showroom at 14th and Q streets is gone. His painted display windows for Ben Simon's and Hovland-Swanson's department stores are gone. His floor-to-ceiling scene of Apostle John and the City of God at Zion Church is gone.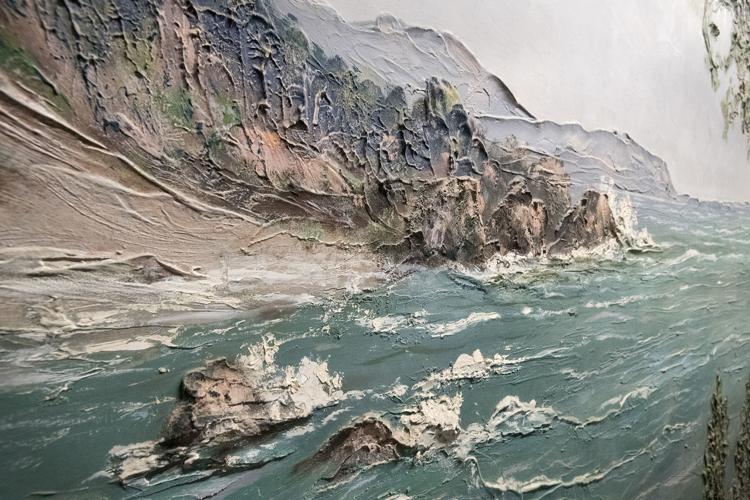 "Most of them are done right on the wall, and unless the building is still intact, the piece is now lost," Conner said. "This is one of the very few that has survived."
It almost didn't. Conner knows the basics of the story. He has more information in his files, but he recently moved his 40-year-old business from 10th and L to the former Lincoln Glass site at 17th and Sumner — a bigger store, better parking — and the details are still packed in a box.
This is what he can remember: Years ago, during a remodel, a homeowner wanted the wall with the Manrose mural taken down. The contractor agreed, but only if he could try to save the painting.
He cut out a 9-foot section — studs and all — and braced it laterally with beams at the top and bottom and took it home.
A few months ago, while Conner was in the throes of his move, the contractor's daughter-in-law approached him about the mural. The contractor had died, and the painting needed a new home.
"The last thing I needed was another great big mammoth thing to haul around," Conner said. "But it's a beautiful piece."
And he knew potential buyers.
Dan and Tamara Sloan had never heard of David Manrose. But the owners of The Mill coffeehouses liked the look of the painting, and they weren't afraid of its size.
More than that, though, Dan Sloan was drawn to its story. The one-time circus clown who painted his way to success. The piece of private art that nearly met a sledgehammer, then disappeared for decades.
"I love the Nebraska connection, and I really like the story behind who this guy was. To me, a true artist is a person who can't help themselves from making art. It just happens."
The wall art came with a caveat from the contractor's daughter-in-law. She wanted the new owner to show it, to share it with people.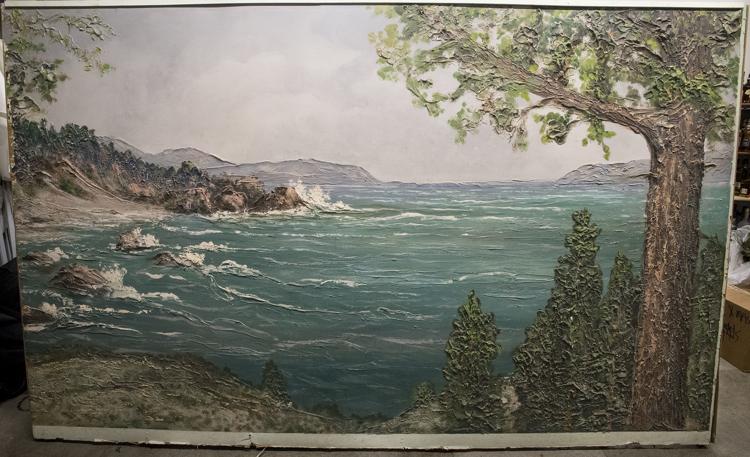 "That was her preference," Conner said. "It had been tucked away for a long time. It was not readily available to the public."
The Sloans hired Lee Koch at Art on Display to build a frame deep enough to accommodate the plaster and studs still clinging to the wall behind the art, with a sheet of Plexiglas big enough to protect its roughly 50-square-foot surface.
And they chose its eventual home, The Mill's newest location in the Telegraph District at 21st and L. The Sloans hope to have it on display before Christmas.
"It's the only place we had a blank wall big enough, but it fits with the style there. It's going to have a happy home."
Get local news delivered to your inbox!
Subscribe to our Daily Headlines newsletter.