The ordinance also staggers board member terms, extends the complaint filing window to 60 days and allows people to make online complaints ins…
The mask mandate isn't mentioned in any of the recall petitions though some of the organizers personally oppose the mask mandate, which ultima…
An inmate in Lincoln died of COVID-19 complications on Monday after spending months in the hospital, according to the Nebraska Department of C…
"With the data that we have analyzed so far, we know what disparities exist and to what degree, but don't yet have those answers of why," a re…
People's City Mission is continuing its Thanksgiving feast for Lincoln's homeless community on Thursday. 
The Health Department also reported 309 new lab-confirmed cases, bringing the community total to 14,835.
Scott Frost offered an updated on Collin Miller while also mentioning an added intensity at practice.
The American Civil Liberties Union filed the federal lawsuit on Monday against Noah's Ark Processors in Hastings.
Adrian Martinez has been playing with chip on shoulder, Scott Frost says, and could reclaim the starting QB role. 
Nebraska's Dec. 5 road game at Purdue will be broadcast on Big Ten Network, but the kickoff time will not be set until after this weekend's game.
Since 1983, the Journal Star has asked local human services agencies to share stories of real people with real needs as part of its Thanks for…
Police had been on the lookout for Bryce Pierce when a Nebraska State Patrol trooper stopped a car he was riding in on U.S. 77.
Police recovered digital evidence but hadn't yet identified any suspects.
Someone bought a winning Pick 5 lottery ticket at a Lincoln Kwik Shop. Was it you?
While the sound of the Husker football game echoed across campus Saturday, many UNL students were taking their end-of-semester final exams.
Big sister to Iowa, little sis to Nebraska; it's becoming a trend.
Protesters gathered Saturday in downtown Omaha for a second night to demand the release of video of a fatal police shooting of a Black man dur…
Gov. Pete Ricketts encouraged all Nebraskans to light their businesses, porches, and/or windows up in blue light to recognize the state's medi…
The woman was entering her apartment building when she was confronted by fellow resident Daniel Stueck, who began waving a chainsaw at her, te…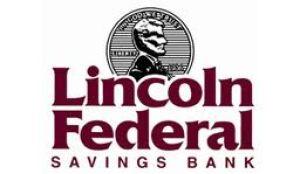 Lincoln Federal Savings Bank

Tabitha Health Care Services
More cases could still be reported Sunday — the Health Department said they only had partial data for the day because of system maintenance be…
Read through the obituaries published today in The Lincoln Journal Star.
Looking for a new job? Browse through the newest job postings on https://journalstar.com/jobs and find your next career.
Minimum sentences for publication, one or more of the following: 60 days' jail, $1,000 total fine, one year probation or license suspension. C…
Gov. Pete Ricketts "is already too late to stop whatever UNMC will face in the coming weeks (but not too late to spare the hospital further gr…
Two people died and two others were wounded in a shooting at a fast-food restaurant where police had been called to investigate a "possible bo…
The East A Street "Lincoln on the Move" project is now expected to be completed in June due to delays caused by a separate project, the city said.