Three girders will travel Cornhusker Highway and 27th Street starting at 2 p.m. Tuesday, and more loads are expected later this week and next.
The directed health measure that includes the mask mandate expires Friday, and city officials are expected to announce later Tuesday whether o…
The suit alleges an employee at Cody-Kilgore Unified Schools cut strands of hair off two elementary students during head lice exams in the spr…
City Council approved measures clearing the way for redevelopment of the downtown block anchored by the Pershing Center to move forward, even …
The board unanimously elected Connie Duncan, who is in her second term representing south-central Lincoln's District 2, at its organizational …
The initial distribution of 158 AEDs to LPD marked the beginning of a statewide effort to supply defibrillators to first responders throughout…
There was no indication the incident was politically motivated. The man isn't registered to vote in Lancaster County. The crimes appeared to b…
Every day, there are hundreds of people missing in Nebraska. Some of them are missing for days, while some are missing for decades. Quite a fe…
Read through the obituaries published today in The Lincoln Journal Star.
"The men and women of the Lincoln Police Union support any efforts to appropriately hire the best quality candidates available, no matter what…
During April, which is Parkinson's Awareness Month, the Lincoln community combined raising awareness and funds with having fun.
Two City Council incumbents and newcomer Tom Beckius were sworn into office Monday, which means three openly gay members comprise the board, a…
Get a quick digest of today's top local news stories from The Lincoln Journal Star.
Lancaster County District Judge Susan Strong set Adris Khalaf's sentencing for next month for one count of burglary with intent to commit a se…
An employee told police someone broke into the pool grounds and offices and stole electronics, radios, clothing and food causing an estimated …
A 23-year-old woman told police she was at a barbecue when she heard pops that she believed were gunshots. Then, she felt something graze her …
The stranger also hit the employee in the head with a chair, causing an injury that required staples, Officer Luke Bonkiewicz said.
The band, formed in Omaha in 1990, will return to live performances after playing monthly livestream concerts during the pandemic, while perfo…
The team practices at Cornerstone Stables in Hickman and currently includes about 17 middle- and high-school aged riders from Lincoln and othe…
A total of 31 people applied to be Lincoln's newest police chief, a group the city has narrowed to eight finalists. Their names won't be made …

Tabitha Health Care Services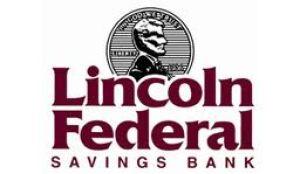 Lincoln Federal Savings Bank
Police responded to the 2200 block of North Cotner Boulevard at about 3:30 a.m. on a report of a fight in the parking lot, according to LPD Ca…
Will Americans emerge from the pandemic as a kinder more unified people? Not a trick question.
Read through the obituaries published today in The Lincoln Journal Star.
Looking for a new job? Browse through the newest job postings on https://journalstar.com/jobs and find your next career.
Minimum sentences for publication, one or more of the following: 60 days' jail, $1,000 total fine, one year probation or license suspension. C…
Father Joseph Bernardo recognized symptoms of a potential heart problems and went to CHI Health Nebraska Heart's 24-hour chest pain clinic. He…
The number of deaths in the county remains at 235.