A Lincoln man has pleaded guilty to manslaughter in the crash that killed 8-year-old Camden King in March, as the boy's father drove him to day care over spring break.
Brandon Valentine, 22, entered the plea Thursday afternoon in Lancaster County District Court.
Police said Valentine's Ford F-150 pickup had several alcohol containers inside and was traveling 85 mph in the moments before it crashed into the Kings' westbound Volkswagen Golf at North Cotner Boulevard and Garland Street the morning of March 16.
The boy's father, Jesse King, told investigators he had stopped at the stop sign, looked both ways and didn't see Valentine's truck before beginning his left turn from Garland onto Cotner, where the speed limit is 30 mph.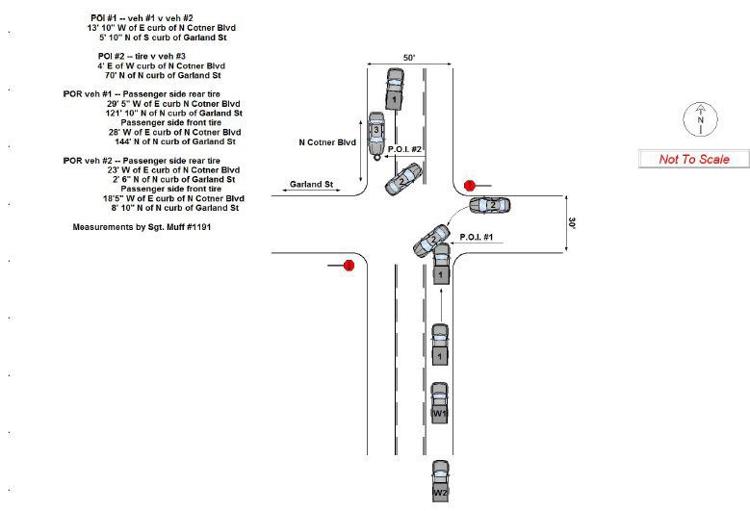 After the crash, Valentine's blood-alcohol content was measured at 0.06 percent, within the legal limit to drive of 0.08 percent.
Camden King, who was a student at Randolph Elementary School, died at Bryan West Campus soon after the crash. His father was thrown from the car and suffered a broken pelvis, according to police.
Valentine's lawyer, Nick Glasz, said Friday his client felt terrible about what happened that morning.
"He wanted to take responsibility, and he's extremely remorseful," Glasz said Friday.
Valentine faces up to 20 years in prison, and is scheduled for sentencing next month.
In a video posted to the Facebook group "Remembering Camden Carson King" Thursday night, King's mother, Tara Bodfield, said prosecutors told her that day that they would ask the judge to give Valentine a minimum sentence of 16 years.
That would ensure that even with days knocked off his sentence for good behavior in prison, the 22-year-old would be incarcerated for as many years as King was alive, she said. 
Camden King loved being silly. He loved Minecraft and Pokemon and Transformers. His favorite movie in the entire universe was "Spider-Man: Homecoming." He was his mom's baby bug. And the light of his dad's life.
She's relieved there won't be a trial in the case, she said, and she's staying positive while she awaits sentencing.
"Camden got a front-row seat today," she said. "Hear that, buddy? We got him."