After the brain tumor stole his sight and Nathan Raun knew he was dying, his dad asked him if he wanted to put any words down on paper.
Things he wanted people to know.
The 13-year-old said he did.
The list grew in the weeks before his death that Nov. 25 --  the night before Thanksgiving 1998 at 8:25.
Never take anything for granted, like your eyes or your hands, or your feet, or your ears, or your taste. If things like that work, enjoy them every day.
Enjoy your eyes every day.
Even if you have glasses, it's okay, you can see. People who can't see live in a dark world, but blind people are still very joyful and happy. Don't take anything like seeing or hearing or talking for granted.
Nathan would call out from bed with an idea.
Chris would grab his legal pad.
Never take eating for granted.
Nathan was a funny boy, the second in a family that would grow to five boys after the arrival of baby Joe in 1999.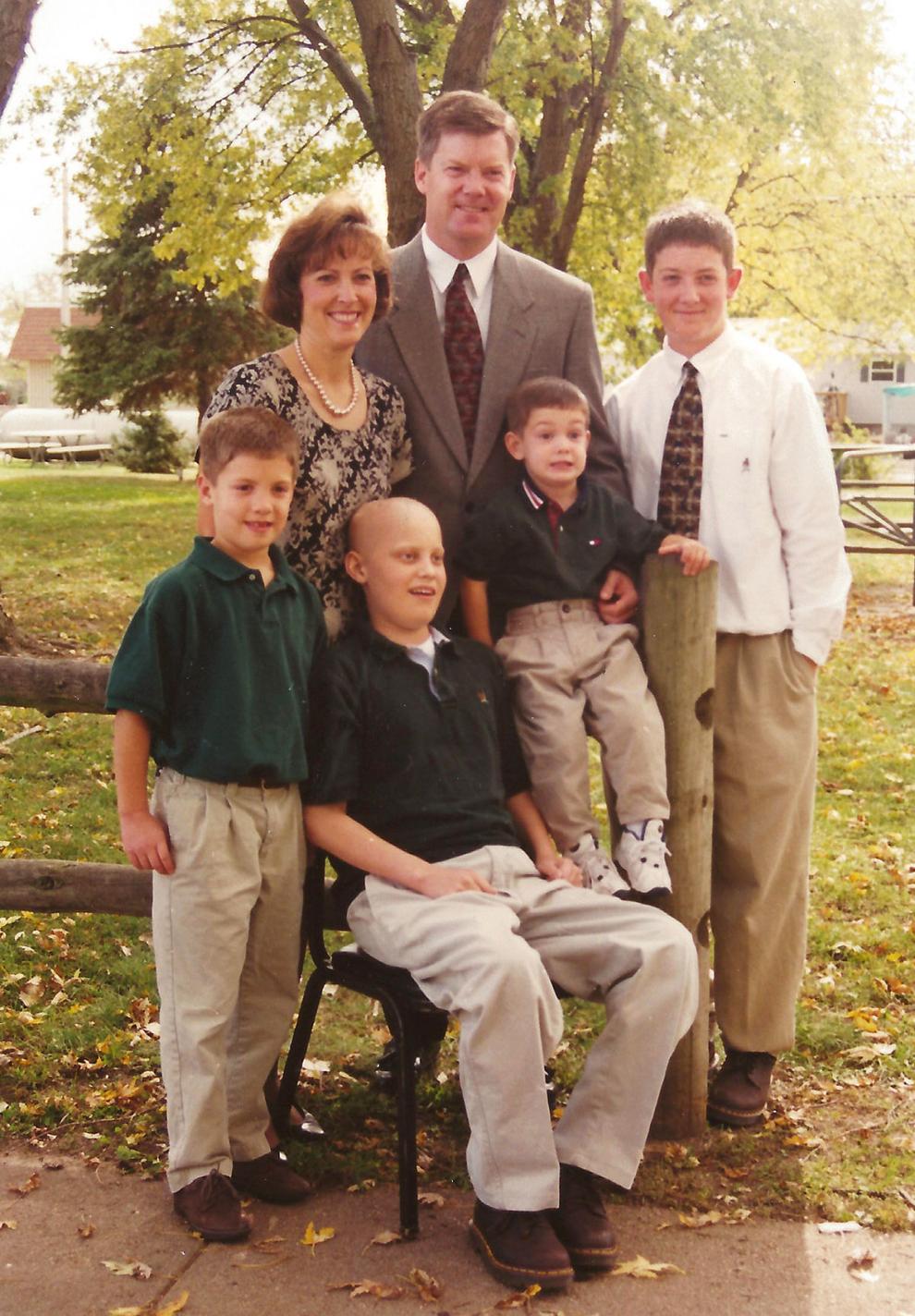 He could be serious, too, and thoughtful and wise.
"He was a normal kid, but he was an extra-happy kid," his dad says. "He just was. He loved life. He loved to make people laugh."
Chris remembers that night in the school gym, a basketball coming Nathan's way and whizzing right past his head, as if he hadn't seen it.
He remembers the pink piece of paper someone handed him the next day after he'd arrived for a trade show in Las Vegas -- Call home. Med. Emerg.  How he'd raced to his room, packed his bag, meeting up with the ambulance on its way to Iowa City with his son and wife, Teresa, inside.
Nathan lived 10 months after he was diagnosed with a Grade IV glioblastoma multiforme. He had surgery and radiation and chemotherapy. Doctors couldn't get all of the tumor and it pressed against his optic nerve until he couldn't see.
Nathan was athletic. He played soccer and golf and ran track. He liked baseball and football and basketball.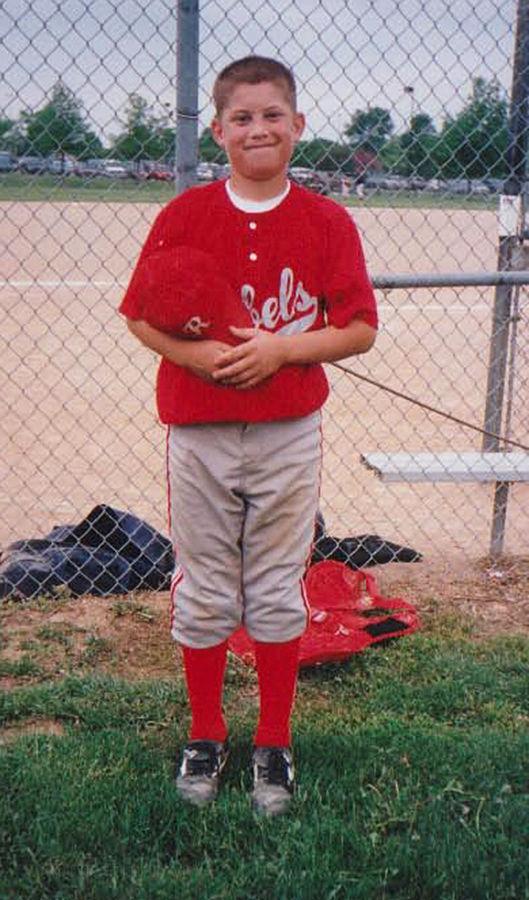 Look to pass before you dribble. Meaning: Look out to see if you can help someone else before you go on.
When his old teammates from St. Joseph's won the state basketball championship at Pius X a few years later, everyone said they felt him there, helping them along.
Nathan had dark hair and hazel eyes.
He made people laugh. When he went back to school, bald and bloated from his treatment, he made jokes to put the other seventh-graders at ease.
Always try to help someone you wouldn't normally help.
He cried when he learned he wouldn't survive the cancer. And then he said he couldn't wait to see his great-grandpa in heaven. And play catch with Dan Quisenberry, the baseball great who'd died of a brain tumor two months earlier.
Invite somebody you wouldn't normally invite, like to a birthday party ... Always try to invite those who are left out.
His friends remembered his kindness while he was still on Earth to hear them, messages they turned into a memory book for their friend: Remember at our soccer game you scored 21 points? Remember how you would make us laugh by sticking pencils up your nose? When you see God, put in a good word for me. I'm going to miss you.
Nathan picked his gravesite at Calvary Cemetery. He didn't want to be under a tree, where a dog might pee on him. He wanted to be in the sun.
The day he visited with his parents, he belted out a song in his sweet boy voice. Sun, sun, Mr. Golden Sun, please shine down on me...
One night, he cuddled in bed with his mom asking her questions. What are you going to do without me? Who's going to sing to you? Who's going to tell you you're a good cook? Who's going to tell Ben and Sam to say please and thank you?
The longer Nathan is gone, the more they realize how his illness and death changed their family, Chris says. "Our other sons, they are so rock solid in their faith. They get it. Who knows what they'd be like without Nathan dying."
Always be thankful for the talents you have and don't put down people who can't do it as well as you...
Nathan's classmates held a memorial service for him in 2004, what would have been his senior year.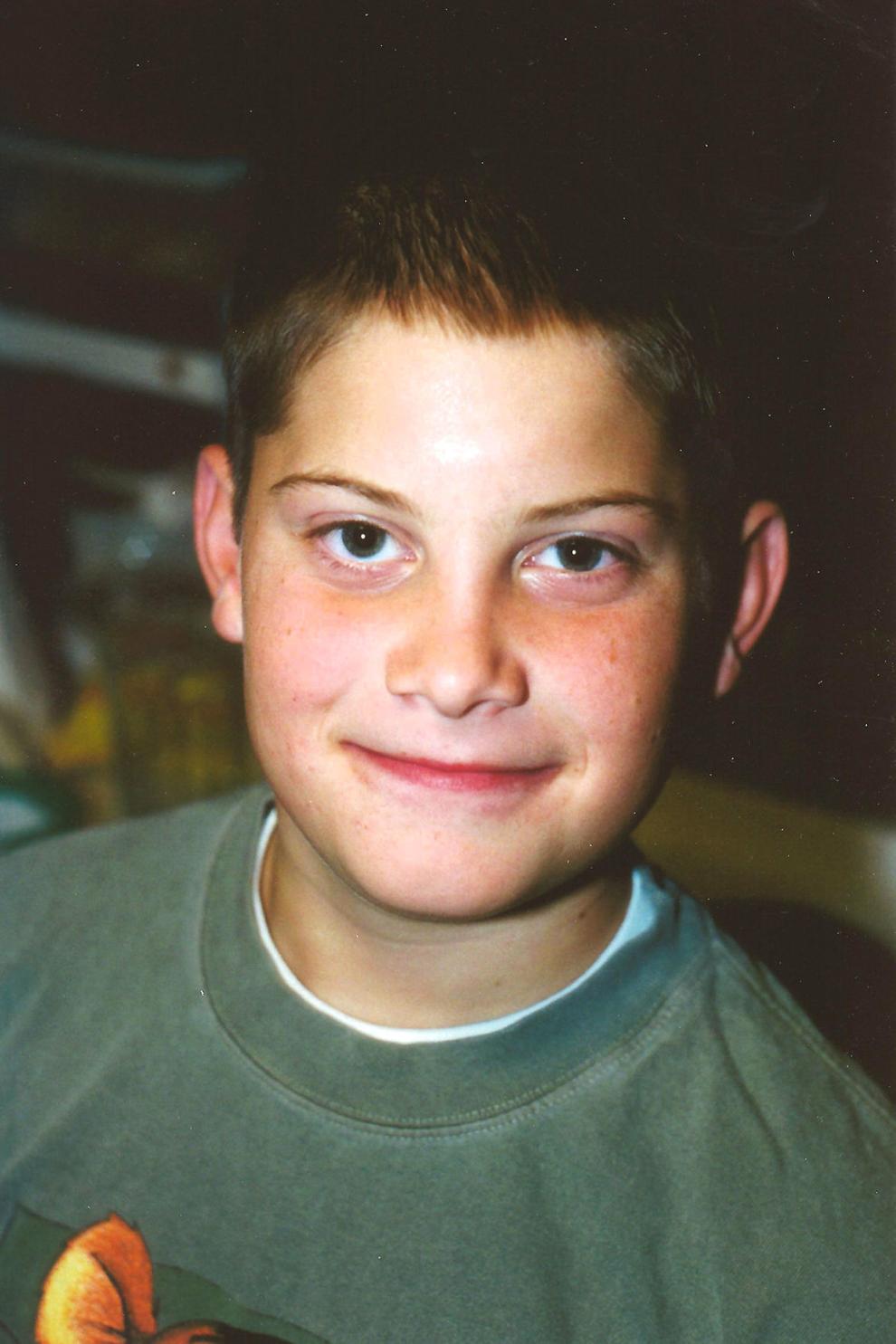 "Kids got up and a few said he'd said things that changed their lives," Teresa says. "He just had such a deep, genuine heart for people."
Make sacrifices in your life. Share food with others. Share other things with those who have nothing.
Chris remembers looking out the window after Nathan died.
The street lights, the neighbors' houses, the hearse that had parked in the driveway, the man who had taken him away.
"I couldn't believe I was in this situation," Chris says. "I thought I'm going to snap my fingers and it's going to be 10 years from now."
Twenty years later, Chris and Teresa have two married sons, five grandsons and a granddaughter.
The father's watch beeps every night at 8:25.
Nate time. He pauses and puts himself in that moment with his boy. He hears him: Hey, Dad, don't forget about me. I'm still here. I'm still waiting.
The father thinks about time. About that year: 1998.
"Every day meant something and every day counted. Every day we tried to bring some joy to Nate."
It was the year that made him a better person, Chris says. The knowledge that the little things in life are the most important things in life.
"And that the little things that go wrong every day are not worth worrying about."
There was such a void when Nathan died. That cavern in their hearts. Getting in the car and seeing three boys instead of four.
"I remember just wanting to hear his voice and talk to him," Teresa says.
The Rauns have great faith and it gives them comfort. They look forward to seeing their son again in heaven.
And he is with them here, too.
"I've felt him for the last 20 years in so many ways," Teresa says.
They will relive that long-ago Wednesday again this week, Nathan in his hospital bed in the family room of their old house on Lake Street. The priest, the visitors, the moment his breathing stopped.
Teresa will be busy cooking for her growing family.
"A lot of times, there are tears because I am missing him."
In the years since Nathan's death, his mother has shared his story with so many people, children and grownups alike. She is asked often, and she is happy to say yes.
She shares a copy of a poem he wrote and a copy of that list: Nathan's Advice.
Be thankful when you have the chance to suffer because Jesus suffered for us. When we suffer we get closer to God.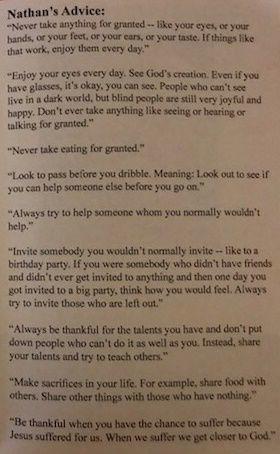 Earlier this week, a woman posted a photo of that advice on Facebook. A schoolmate of Nathan's had opened a box of mementos and found it staring back at her.
And someone who'd never known a wise boy who'd lost his sight but never lost his way, answered back: "That's the sweetest, nicest, coolest thing I've read in a very long time."