Nebraska girls can explore engineering through hands-on experiences at Introduce a Girl to Engineering Day.
Lincoln Literacy is seeking tutors for English Language Learners and native speakers of English working on increasing their literacy skills. 
Lincoln East High School is the 2020 winner of We the People: The Citizen and the Constitution, a high school program sponsored by the Nebrask…
Matt Lubick makes a lot of sense as Nebraska's new offensive coordinator and receivers coach for several reasons, but a few come readily to mind.
Nebraska seeks a return to the level it played the last time the two teams met. 
Sixty years ago, Ron Veys was a 10-year-old boy captivated and inspired by the stars.
We begin featuring the Girls and Women in Sports and Fitness award winners for this year with our youth honorees.
A Lincoln judge has denied a motion seeking to block the state from carrying out a Nebraska Department of Revenue definition change that lumpe…
A fourth flu-related death has been reported in Lancaster County, according to a news release from the Lincoln-Lancaster County Health Department.
Initial reports put snowfall at the Lincoln Airport at 1.8 inches.
The Nebraska football coaching staff is out on the road en force recruiting as a two-week contact period opens.
In the slippery slope of social media, I've slid headfirst into a cyber rabbit hole with no light at the end of the tunnel -- only dead ends w…
See photos from Friday's snow day in Lincoln and Nebraska. To share a picture of your snow day fun, send us a Facebook message or email it to …
Lincoln police cited a 28-year-old man this week on suspicion of negligent burning and interfering with firefighters after he burned plastic a…
Lincoln police say they found 101 pounds of marijuana after a traffic stop on Interstate 80 near the airport exit Thursday morning.
Social media fans were in fine form Friday. Share your photos from the first snow day of the season Friday in a Facebook message or by emailin…
It's Friday and people are also talking about Evelyn Yang's acount of sexual assault, 1,700 curly-tailed escapees and a baseball first. 
Every day, there are hundreds of people missing in Nebraska. Some of them are missing for days, while some are missing for decades. Quite a fe…
If your business or activity is closed, cancelled or postponed, email citydesk@journalstar.com.
Read through the obituaries published today in The Lincoln Journal Star.

Tabitha Health Care Services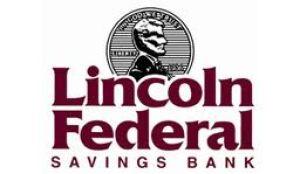 Lincoln Federal Savings Bank

Mugshots taken in the last 96 hours
The podcast, which has more than 500,000 listens since it started, focuses on climate change.
Board member Deb Schorr said she's seen Rick Hoppe have success in a number of situations. "I have also seen his Democratic activist side."
A judge Thursday sent a young Lincoln man to prison for 10 years for intentionally abusing his newborn son.
The site will become a store called Haymarket Mercantile that will carry some higher-end items and more "touristy" things that will complement…
A four-day hearing has been set in June for a three-judge panel to hear evidence about whether Aubrey Trail should end up on death row for the…
Justine Miller was last seen Nov. 18, 2019, near 16th and South streets, just a month after she moved to Southeast Nebraska.