Census workers will have an official ID badge, a shoulder bag with a Census logo on it and a computer and tablet and will work from 9 a.m. to 9 p.m.
The company had temporarily suspended non-payment disconnections and late-payment fees on March 16 to help its customers deal with the financi…
A wind gust of 62 mph was recorded at the Lincoln Airport.
Gov. Pete Ricketts and state and private college leaders will discuss back-to-school plans in Nebraska.
Police say the thief came in Fat Dogs wearing a mask and hat, pulled out a knife and demanded money from the 39-year-old female clerk before t…
The newly renovated 12,000-square-foot building can host as many as 440 guests inside as an event space. To allow for flexibility, areas can b…
Information contained in property tax protests gives a rare look into what kinds of declines some national companies are seeing in Lincoln.
The community total is now 3,313 cases and 17 deaths.
Commissioners have offered a $200 million budget that funds new body cameras for deputy sheriffs and helps pay for a new centralized county-ci…
There will be strict enforcement of the 25 mph flashing yellow school zones, with possible fines of $600 for speeding violations through a sch…
Also in the headlines Monday: Trump's attempted end run around Congress and motorcycle rally wasn't wanted by Sturgis residents. 
Every day, there are hundreds of people missing in Nebraska. Some of them are missing for days, while some are missing for decades. Quite a fe…
Read through the obituaries published today in The Lincoln Journal Star.
Looking for a new job? Browse through the newest job postings on https://journalstar.com/jobs and find your next career.
Minimum sentences for publication, one or more of the following: 60 days' jail, $1,000 total fine, one year probation or license suspension. C…
A Nebraska school official declined to comment when the Journal Star asked for comment from UNL Chancellor Ronnie Green.
Home sales are down only slightly from last year's pace, despite the economic turmoil caused by coronavirus along with the restrictions that h…
Occasionally, the space available or conditions underground have demanded the city go another route in replacing water mains.
Although the Big Ten released its schedule Wednesday, the weekend brought ample speculation there will be no football season.  
Check out photos from the Lincoln Mile road race, which was held Sunday morning downtown.

Tabitha Health Care Services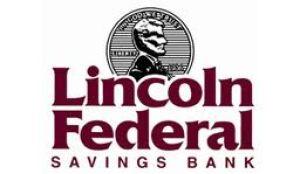 Lincoln Federal Savings Bank
Niss, Megan R to Cruz, Alexs, 5236 Myrtle St., $175,000.
Rep. Fortenberry introduced a bill called Matt's Act, named for Matt Regalado, that would limit the price of insulin for the roughly 7.5 milli…
Between the election of President Abraham Lincoln and his assassination, the speed of news accelerated rapidly. 
The 21-year-old junior at Nebraska Wesleyan University started pondering the possibilities of the resale market after months of casually aucti…
The pandemic has led to a staggering number of unemployment claims and workers are struggling to keep up with people having trouble getting th…
"I think overwhelming is a good word," said Lincoln Education Association President Rita Bennett, especially for teachers who all want to do t…
Read through the obituaries published today in The Lincoln Journal Star.