Lincoln hospitals cared for 62 patients, including 36 from Lancaster County. Eight of the 62 patients needed ventilators.  
Instead of letting fear divide, john a. powell encourages residents to seek out, listen to and care for people unlike them. 
President Ted Carter said the fee waiver, which will be available from Oct. 1 through Oct. 18, is the latest effort to remove barriers to high…
After she disappeared, the Lincoln woman's friends worked together -- one sending Loofe's sister a photo of "Audrey," the woman Sydney had gon…
After being arrested for an alleged assault, the 25-year-old woman allegedly attacked a Lincoln police officer while being transported to the …
A man who heard shots discovered that his car had been hit several times. Police are asking people with information to contact them.
The owner of Dove's Dog Academy and Kennel said a 7-month-old Great Dane puppy was stolen sometime between Friday night and Saturday morning.
The Lincoln store at 5220 O St. will close Oct. 16. The company's remaining Omaha locations will close as well.
Alex Gordon had a short day of work that was long on recognition as he called it a career in the Kansas City Royals' season-ender.
Check out the most beloved Huskers (not necessarily the greatest or most talented):
The total number of cases confirmed last week was 573, up from 538 the previous week. 
A chronic fear of environmental doom has many worried about the impact of climate change on their future.
People asking the department about the Eight Can't Wait Initiative or body cameras or the Citizen Police Advisory Board can find that informat…
Every day, there are hundreds of people missing in Nebraska. Some of them are missing for days, while some are missing for decades. Quite a fe…
Read through the obituaries published today in The Lincoln Journal Star.
Looking for a new job? Browse through the newest job postings on https://journalstar.com/jobs and find your next career.
Minimum sentences for publication, one or more of the following: 60 days' jail, $1,000 total fine, one year probation or license suspension. C…
A millionaire software developer in rubber clogs and a straw hat explains his little house.
Nine-Mile Prairie carries on the legacy of prairie that once blanketed 200 million acres east to Indiana, up to Manitoba and south to Texas.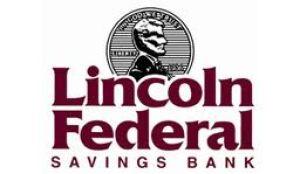 Lincoln Federal Savings Bank

Tabitha Health Care Services
If you have to ask why Frost must proceed intelligently in coming weeks, you're unfamiliar with the first four games on NU's schedule.
Leitgeb, William J Trust to 517 Properties LLC, 2935 Prairie Rd., $150,000.
A 1922 book noted that Northwestern Metal received and shipped over 2,000 carloads of metal annually, had 75 to 150 employees with sales in ex…
Read through the obituaries published today in The Lincoln Journal Star.
The distillery, which will share space with Boombox Social, is set to open Wednesday. It hopes to have its first spirits for sale by the end o…
As former Nebraska and Lincoln Southeast star Alex Gordon eyes end of pro baseball career, Barrett Ruud and Nick Bahe help us reminisce.
Recent surveys of Lincoln Public Schools parents and teachers about remote learning showed a divide: Parents who answered felt considerably be…