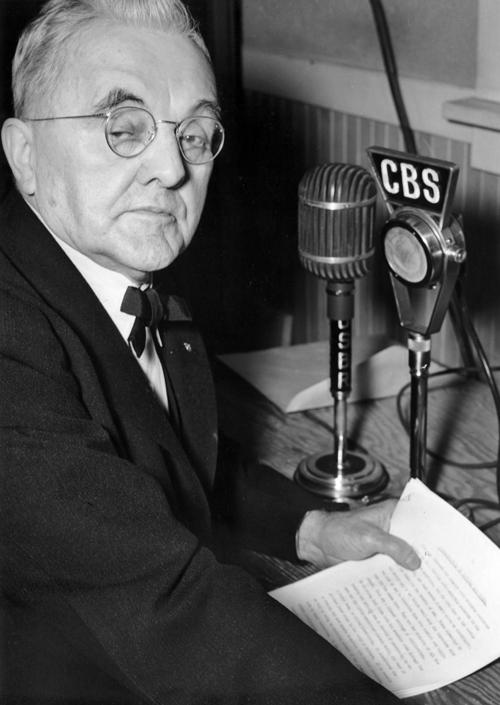 Jeff Fortenberry suggests that the approaching Republican majority's decision to choose a new House Speaker offers an opportunity to reform and decentralize power reminiscent to what George Norris accomplished in 1910.
Norris successfully challenged Joe Cannon's iron rule a century ago.
With the approaching departure of John Boehner, "the idea of reassessing congressional power structures is underway," Fortenberry informed his 1st District House constituents in a column last week.
"The opportunity before us is to not only elect a new Speaker, but to reset the congressional process," the Lincoln congressman wrote.
"The solution is a decentralized leadership model where Congress preserves a hierarchy that can sustain order and good governance while also liberating each representative to apply their unique backgrounds and experiences in imaginative problem-solving," he stated.
Nebraska's nonpartisan Legislature continues to attract national attention at a time when partisan battles dominate -- and sometimes even shut down -- Congress and rule other state legislatures.
The Atlantic magazine points to the Legislature's decisions this year to enact three controversial bills that might be described as progressive legislation despite the vetoes of a conservative Republican governor in "one of the nation's most conservative states."
In Nebraska, the top two vote-getters in legislative primaries in which candidates are not identified by party affiliation move on to a general election showdown.
In California and Washington, where the top two vote-getters are nominated in open primaries without regard to their party affiliation, independent voters now have a voice in selecting the general election finalists, the magazine noted.
If Nebraska had a partisan legislature, Democratic State Chairman Vince Powers told The Atlantic, there's "no question" that the Legislature could not have passed the 2015 bills abolishing the death penalty and granting driver's licenses to young undocumented immigrants protected by Deferred Action for Child Arrivals (DACA), a presidential executive action.
"The problem isn't the money; the problem is the parties themselves," John Opdycke, president of an organization called Open Primaries, told the magazine.
* Gov. Pete Ricketts told last week's LIBA luncheon gathering that he is determined to protect road construction dollars now allocated from state sales tax revenue against proposals to divert some of that revenue.
* During his call-in radio show last week, the governor fielded a slew of questions, a number of them critical, about the referendum to negate repeal of the death penalty. A year from now, Ricketts said, Nebraskans have an opportunity to vote "and decide for themselves."
* Ricketts will participate in a roundtable discussion with Sam Brownback, Scott Walker and Georgia Gov. Nathan Deal at the conservative Federalist Society's national lawyers conference in Washington next month. The moderator will be George Will.
* Sen. Deb Fischer told her weekly Nebraska media conference call that she has formed "a nice relationship" with Israeli Prime Minister Benjamin Netanyahu since she has come to the Senate and has "tremendous respect" for the Israeli leader.
* Laura Ebke will hold a series of town hall meetings in Blair, Broken Bow, Alliance, Bellevue and Grand Island in coming days to promote her legislative resolution to enlist Nebraska in a call for a convention of the states to propose constitutional amendments to limit the power of the federal government and impose fiscal restraints.
* NET Television will air a documentary on Nebraska's active role in the turbulent 1968 presidential election on Nov. 2 at 10 p.m. "The Year Nebraska Mattered" includes film footage of Robert Kennedy, Richard Nixon, Eugene McCarthy and George Wallace campaigning in Nebraska.
* Good guess is that Donald Trump will be appearing on a lot of doorsteps Halloween night. He and his mop of hair probably will be irresistible for trick-or-treaters.
* Ben Sasse was selling Runzas at the stadium again on Saturday.
* Chuck Hagel was honored and introduced to the crowd during the game, successfully clearing a common hurdle for elected officials and former officeholders who are introduced at sporting events. No audible booing, just applause for Hagel.