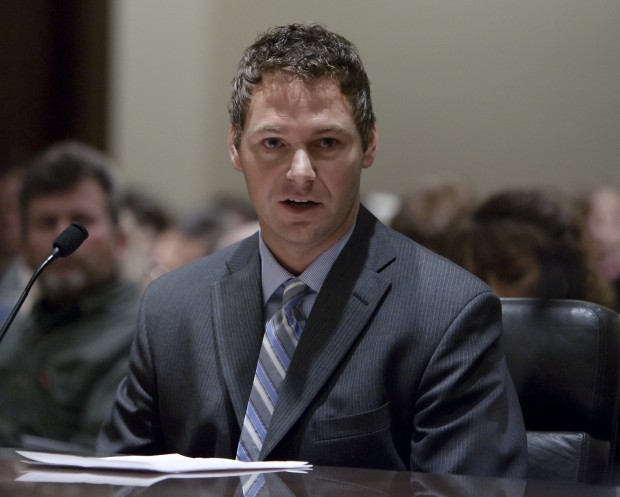 A fledgling Hispanic Republican group is criticizing a Nebraska state senator for his use of the term "anchor babies."
Somos Republicans, which describes itself as a growing grassroots organization, is demanding an apology from Sen. Charlie Janssen of Fremont for using what leaders of the group say is a defamatory term, akin to other such terms used to describe people belonging to minority groups.
Bob Quasius, Midwest director of the group, said Janssen was being insensitive.
"His actions are reprehensible," Quasius said.
Janssen said he wasn't even sure in what context the term was used. He has links to articles on his Facebook page that use it.
"It is what it is," Janssen said. "I probably have used it."
He said the group could call and ask for an apology but "they're not going to get one."
The senator said he was looking seriously with others at legislation that deals with the 14th Amendment to the U.S. Constitution, which says: All persons born or naturalized in the United States are citizens of the United States and of the state where they reside.
The amendment is misapplied to granting citizenship to people born in the United States regardless of their parents' status, Janssen said.
In reply to Somos Republicans criticism, he said he took exception to undocumented mothers who endanger their unborn and other children in how they illegally enter the United States.
Quasius, who lived in Papillion until July and now lives in Ankeny, Iowa, said the term compared babies to inanimate objects, used them as political footballs and diminished the value of human life.  
No credible study shows women come here illegally to have babies in an effort to help them establish citizenship, he said. If the parents entered the country illegally, they would have to go back and wait 10 years before applying to come in legally.
Some unauthorized parents qualify for relief from deportation, but they have to been in the country for 10 years.
Somos Republicans started in Arizona and claims about 1,200 members in the Midwest, including about 100 in Nebraska. Quasius said the group was organizing a Nebraska compact and compacts in other states. He was active in Nebraska with the Sarpy County Republican Party, he said.
The organization is made up of Republicans, and members adhere to the party's core values and positions, he said, but they want to see federal immigration policies reformed.