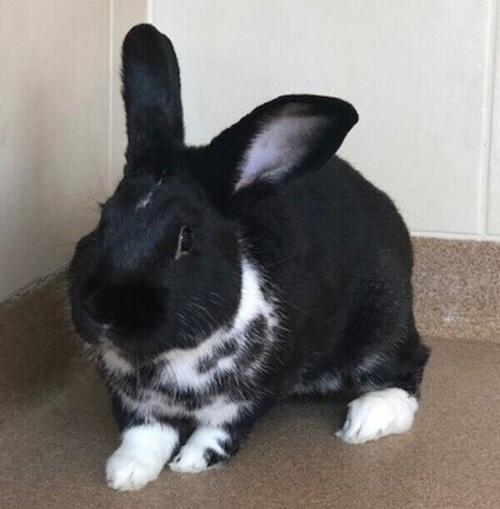 Mr. Gold is a beautiful and soft boy with a great personality! He loves to hop around and play in... View on PetFinder
Officer Erin Spilker said police are investigating whether speed was a factor in the crash.
Officer Luke Bonkiewicz said investigators didn't pursue the car, continuing in the opposite direction. A short time later, police were called to 710 Wedgewood Drive on a report of a car that crashed into the residence.
The former Branched Oak Inn will once again be home to the Genoa Food Co. Aaron King said the restaurant will be a mixture of pub food like artisan pizza and burgers, as well as entrees such as steaks and seafood. 
The woman, in her 80s, lived in the Two Rivers Health District based in Kearney and had underlying health conditions.
Democratic incumbent Sändra Washington was the top vote-getter, followed by Tom Beckius, who outdid Democrat incumbent Bennie Shobe by close to 1,300 votes.
Seward County Sheriff Mike Vance said both of the drivers were taken to a hospital in Lincoln for their injuries. But there were no serious injuries reported among the Pius X High School girls team.
The decision marked a significant departure from the long-running practice of linking the names of Lincoln's public high schools to a direction.
The company's Lincoln store will be the first expansion outside of the Phoenix metro area.
Staff were provided his Social Security check and a debit card issued by the state of Nebraska where his monthly government benefits are deposited. His guardian later discovered several concerning and unauthorized transactions on the card. 
After a strong performance Saturday, Ryan Held hopes his Husker RBs head into coming months with a Rocky IV mentality. What's that entail?