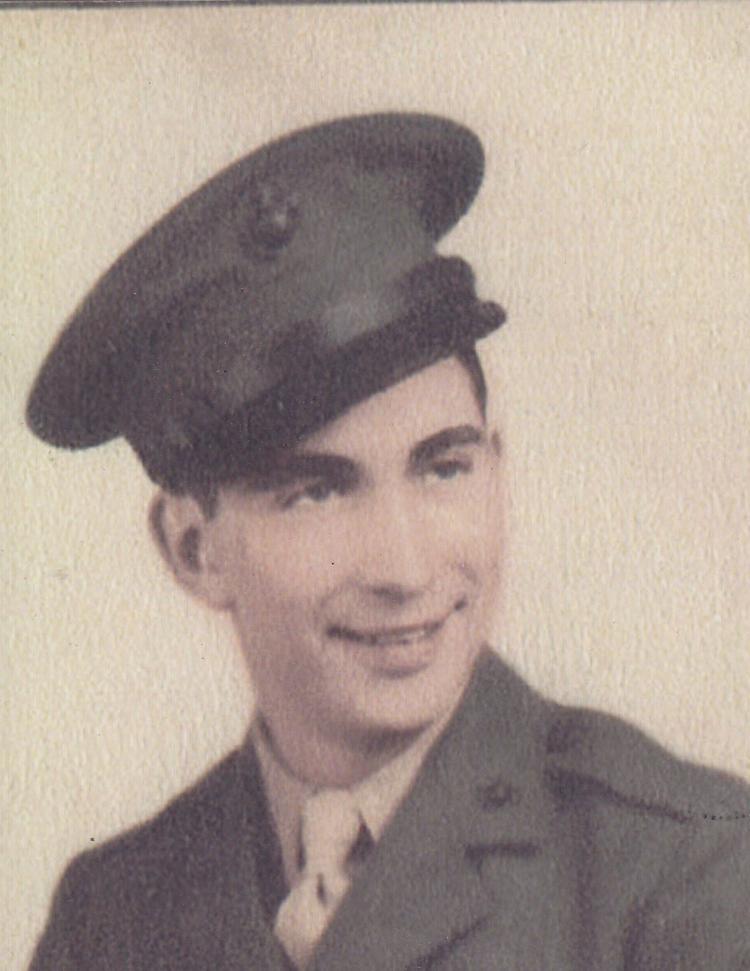 The year was 1943, and Jack Hoenig was decoding Japanese messages, working for the U.S. government in Washington, D.C. Feeling that he was not doing enough to serve his country, the 23-year-old Lincoln man enlisted in the U.S. Marine Corps.
He was eventually assigned to the Pacific Theater of Operations on the Northern Mariana Island of Saipan. Although measuring only 5.6 miles wide and 12 miles long, it was a significant stronghold of Japanese forces during World War II and a strategic location for mainland Japan's defense.
After a month-long journey aboard a ship from the U.S., Sgt. Hoenig arrived at the completion of the battle for Saipan, a Japanese-controlled island and the location of one of the bloodiest battles of World War II.
During a three-week battle, 3,500 American lives were lost, and 13,000 Americans were wounded in order to gain control of the small but-significant piece of land.
Some 27,000 Japanese fought to their death and thousands of Saipan civilians – hearing false propaganda that the Americans would torture and kill them – committed suicide by jumping off nearby cliffs.
Hoenig, who acquired camera and blueprinting expertise through employment at Pat Ash Photography, a downtown Lincoln camera store, became a photo-topographer for the military, inspecting and analyzing aerial photographs and film and making maps.
The military tapped his expertise in photography, geography, model making, and surveying. Sgt. Hoenig made some of the maps that helped defeat Japan.
Aerial attack
In August 1945, nearby Tinian Island was the launching point for the Boeing B-29 Superfortress that delivered atomic bombs to Hiroshima and Nagasaki, Japan. The bombing resulted in Japan's surrender a few weeks later, which shortened the war and saved countless American lives.
After the aerial attack on Japan, Marine Sgt. Hoenig was among the first Americans to arrive in the bombed-out Japanese cities. The group became eyewitnesses to the historic devastation that resulted from the world's first deployed atomic bombs.
Sgt. Hoenig's assignment: to map the epicenter of the bombed cities and document the destruction, which officials later estimated at between 129,000 and 226,000 Japanese lives. The aftereffects of radiation associated with the atomic bomb posed long-term health risks danger for those exposed.
"We didn't even think of that back then," Hoenig, who will turn 99 in July, reflected during a recent interview in his southeast Lincoln home. "We were concerned with our own survival and returning home safely."
Upon his honorable discharge in 1946, Sgt. Hoenig received a Good Conduct Medal, Honorable Service Lapel Button and the Marine Corps Discharge Button.
Returning to Lincoln, he became general manager of National Manufacturing in Lincoln. He was active for many years with Lincoln Rotary Club No. 14 and volunteered for the Food Bank of Lincoln and at what was then Bryan Memorial Hospital. He continues to be an active member of First Presbyterian Church in Lincoln.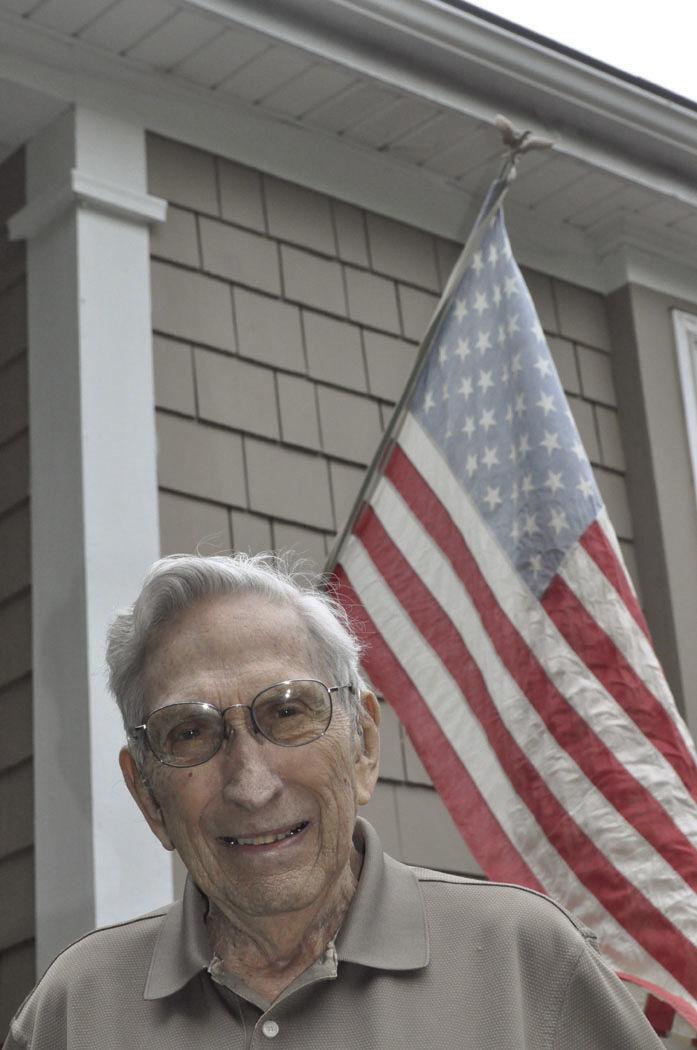 In 2009, Hoenig realized a lifelong dream of returning to the jewel island of Saipan under much different circumstances. Two of the island's residents – Hoenig's granddaughter, Carrie (Knight) Schuler and her husband, Kirk – helped arrange the visit of Hoenig, his wife Marilynn, his daughter Jackie (Hoenig) Knight and Dean Knight.
Carrying a black-and-white album of hundreds of photos of Saipan he had taken in the 1940s, Hoenig found no signs of what he had remembered from 60-plus years ago.
"The island had become a dense, overgrown jungle," recalled Hoenig, who met with the governor of the island and received the World War II Saipan Service Medal, inscribed with "Our Grateful Islands Remember," for his service to the Island of Saipan.