Coming together with friends and family for Memorial Day? Here are some recipes that are sure to please a crowd and give you a chance to fire …
Whether you say potato or poTAHto, you may be thinking 2020's a good year to call the whole thing off. Don't!
Whether you cook turkey or beef burgers, ribs or pork chops, chicken breasts or legs, fish, or vegetable kabobs this holiday weekend, one of t…
Changing habits. Not an easy thing for most of us to do. But maybe there's some good in reconsidering our auto-pilot actions. Restricting rand…
For many Americans, the upcoming Memorial Day weekend marks the beginning of the outdoor grilling season. Here are a few tips from to get you …
A quick skillet of fried rice is one of the easiest, most satisfying ways to transform leftover rice into a complete meal.
Bumble bees are particularly efficient pollinators of tomatoes and cucumbers, so having a nest of bumble bees in the garden can be beneficial.
While driving around Lincoln the other day, we decided to take some of the roads less traveled -- driving through neighborhoods where my husba…
Change up your summer recipes.
Q: I've built a free-standing tree house for my 9-year-old son, but I'm a novice in carpentry. I recorded a video showing my nearly finished p…
Reverse mortgages allow older homeowners to turn part of their home equity into tax-free cash, using a loan that doesn't have to be paid back …
As a follow up to a recent story on online notaries and remote online notarization, we received several letters and have some more information…
Homes in major metropolitan areas were difficult to find and largely priced out of reach for first-time buyers in the first quarter of 2020. I…

Tabitha Health Care Services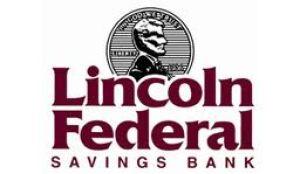 Lincoln Federal Savings Bank