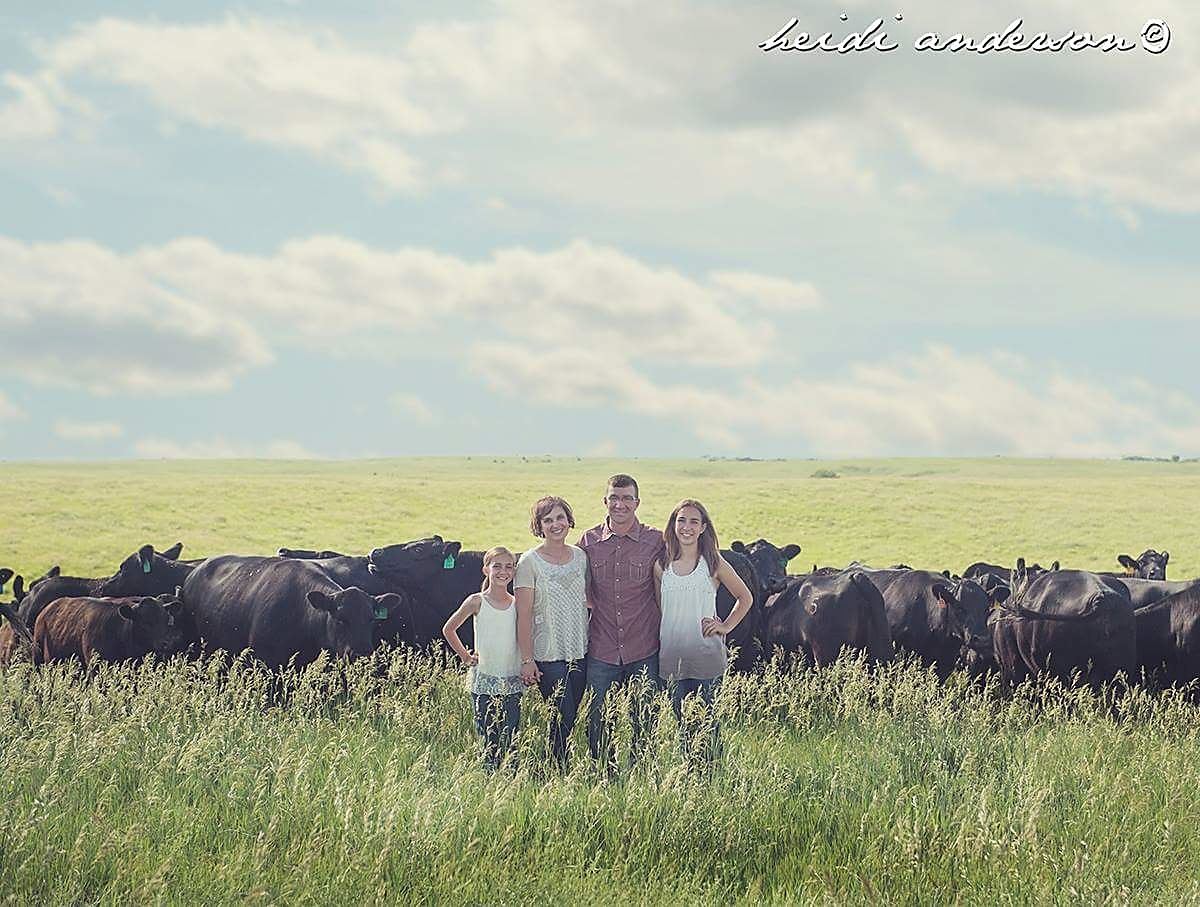 A family has preserved a 1,147-acre grassland that helped inspire Pulitzer Prize-winning author Willa Cather to capture the beauty of Nebraska's prairies in her classic novels.
Kami and Brandon Meyer, owners of the land in the Republican River valley, worked for three years alongside local conservation organizations to protect the land.
Delbert Lewis, Kami Meyer's grandfather, purchased the land 50 years ago, but had admired the area long before he owned it.
"He came from nothing. He had to quit school and start trucking to support his family," Kami Meyer said. "It was always a dream of his to own this land because he wanted to take better care of it."
The world is in a crazy state, and this land offers refuge from city life, she said.
"I take it for granted, but when you show other people it you realize how special it really is," she said. "It's peaceful; it's its own world."
The land offers habitat for prairie chickens, turtles, frogs, geese, hares and a clean drinking water source, she said. When her family was approached by conservationists, it had no hesitation.
"We never really thought twice," Kami Meyer said. "It's also neat from the historical aspect, because you can see where Cather was talking about in her books."
The Meyers' land is adjacent to the 612-acre Willa Cather Memorial Prairie just south of Red Cloud.
In early June, a conservation easement with the Nebraska Land Trust was completed, ensuring that the grassland's historical and ecological value will forever remain intact.
Ashley Olson, executive director of the Willa Cather Foundation, helped identify the prairie as a conservation opportunity.
"We are certain that future generations will also marvel at the unbroken horizon and unplowed prairie described in Cather's writing," Olson said in a statement.
Native grasslands are also vital to the Great Plains ecosystem.
As grasslands are developed, there is a reduction in water quality and a loss of habitat for animals, said Dave Sands, executive director of the Nebraska Land Trust.
Specifically, the grasslands are home to prairie chickens that live in very few, localized areas, he said. They are becoming threatened in many states as grasslands are destroyed.
"We encourage land owners to consider conservation easements because it protects the land forever," Sands said.
The prairies Cather wrote about are mostly gone now, part of what makes this conservation victory so important, Sands said.
"It's part of our heritage," he said. "Grasslands go to who we are as Nebraskans."