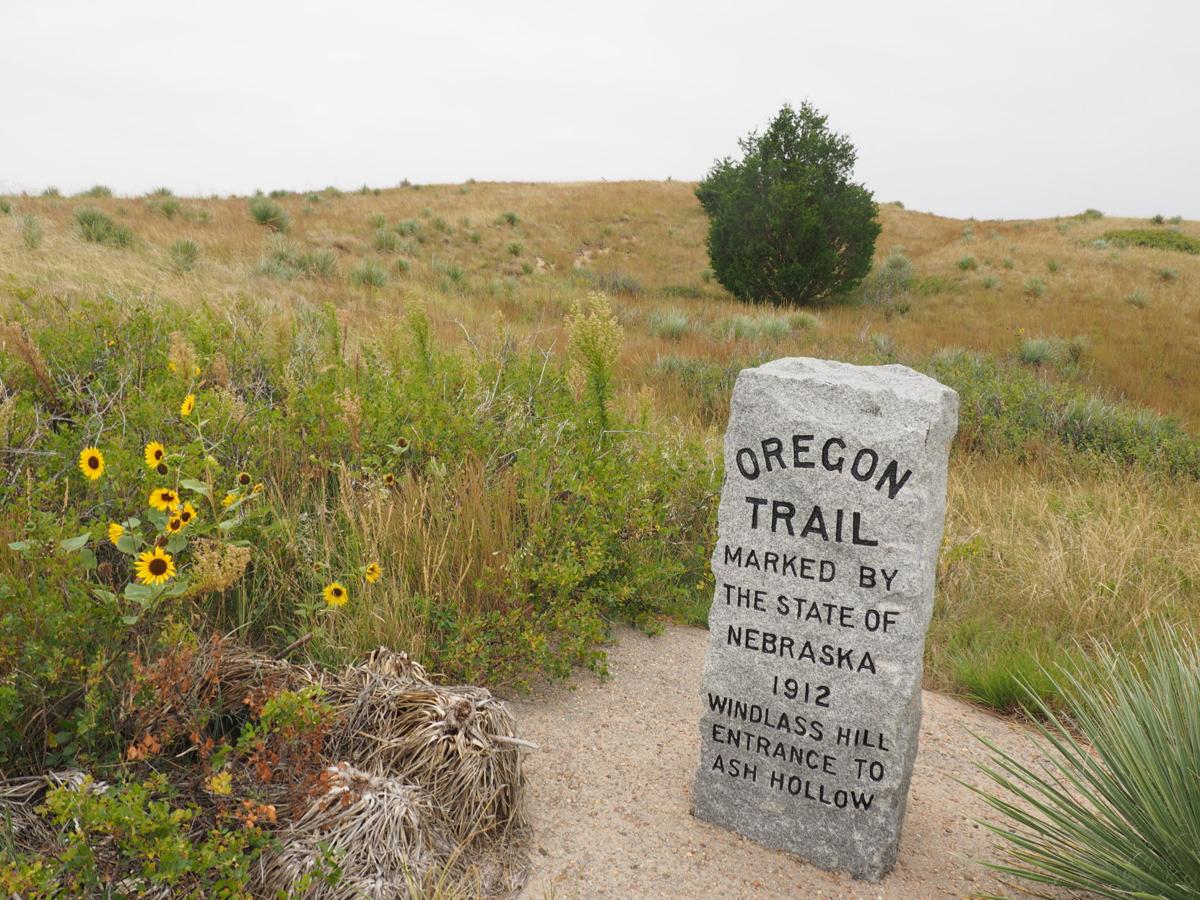 Over 175 years ago, adventurers who wanted to travel west began making their way across the Oregon Trail. According to NebraskaStudies.org, approximately one whole month of their four-month trip was spent inside what was then Nebraska Territory. Although many did make the whole journey, many pioneers made their permanent homes in the area. Our state's history was started by these resilient men and women.
For those of us who grew up playing the "Oregon Trail" computer game, the trail events have been simplified to Indian attacks and cholera. While those experiences may have been a part of the trail, further study shows that the trails themselves were complex with different people traveling for different reasons. Plus, while an official Oregon Trail has been charted on maps, this did not mean that everyone followed a particular path. Many deviations were made along the way.
The Oregon Trail was primarily for pioneers in search of land. Mormons followed their own trail for religious freedom. Others traveled the California Trail in search of gold. Glimpses of all three trails are noted in Nebraska. Plus, alternate routes were shortcut trails for freighters.
According to the National Park Service, over 60 markers and museums highlight certain aspects of the trails, whether they are gravesites or other memorials. If you visit nps.gov, you can plan your own trip to the sites where thousands of pioneers made their treks long ago. Some of the stops are only markers along the highway, but many locations include museums where you can learn more about the trail.
This year, the Nebraska Tourism Commission's Nebraska Passport Program is highlighting several of these places across the state. To explore some of these locations, travel from east to west. This follows a similar path that pioneers traveled long ago.
Rock Creek Station State Historic Park near Fairbury was once a road ranch that catered to travelers. Starting first as a Pony Express station, soon this became a prime gathering spot for those traveling the trail. Ruts are apparent along the path. At various times throughout the summer, re-enactors demonstrate what living during this pioneer time period would have been like.
Spring Creek Prairie Audubon Center near Denton encourages you to walk along the trails and feel the ruts beneath your feet. As part of the Oxbow Cutoff trail, this location was along the route directing freighters from Nebraska City to Kearney. With many acres of unplowed prairie, this nature center allows you to experience native grasslands.
At the Archway, located at one of Kearney's Interstate 80 exits, travelers get to see what life has been like along the Platte River Roadway. Wearing headphones, visitors take a walk through history, including certain sections featuring all three of the pioneer trails. Possibly the most impactful is observing the display highlighting all that the pioneers left behind, including items left along the trails.
Heading farther west, Mac's Creek Winery near Lexington is on the list due to its proximity to the trails. Pioneers from long ago would be impressed with all that this family-operated farm is doing to protect the land. Visitors stopping by will learn about the sustainable agricultural practices that happen at this winery.
In North Platte, visitors to the Lincoln County Historical Museum find themselves on location right between the Oregon Trail and the Mormon Trail. One of the outdoor buildings was once a part of Fort McPherson. This fort provided protection for pioneers and was the noted fort between Fort Kearny and Wyoming's Fort Laramie. Inside, visitors can learn more about the fort that was near Maxwell. Interestingly enough, the very first bridge built by pioneers to cross the Platte was constructed out of former wagon parts. Some of the axles used in the construction are on display.
Chimney Rock near Bayard, Nebraska, is one of the most noted landmarks along the Oregon Trail. Due to natural erosion and human destruction, this monument is not as tall as it would have been 175 years ago. To protect this landmark, visitors now can only enjoy the view from the visitor center. The on-site museum provides extensive background information and is very kid-friendly.
Traveling along the Oregon Trail today is definitely a different experience than long ago. Getting to see glimpses of history at these various locations provides needed perspective. Understanding the paths once followed by early pioneers helps visitors appreciate all that was necessary for Nebraska to be settled.
Historic landmarks across Nebraska
Gretchen Garrison is a Nebraska enthusiast who enjoys exploring her state. Her blog, Odyssey Through Nebraska, highlights the places and people found across Nebraska. Her book, "Detour Nebraska," was released by the History Press in the fall of 2017.
Be the first to know
Get local news delivered to your inbox!