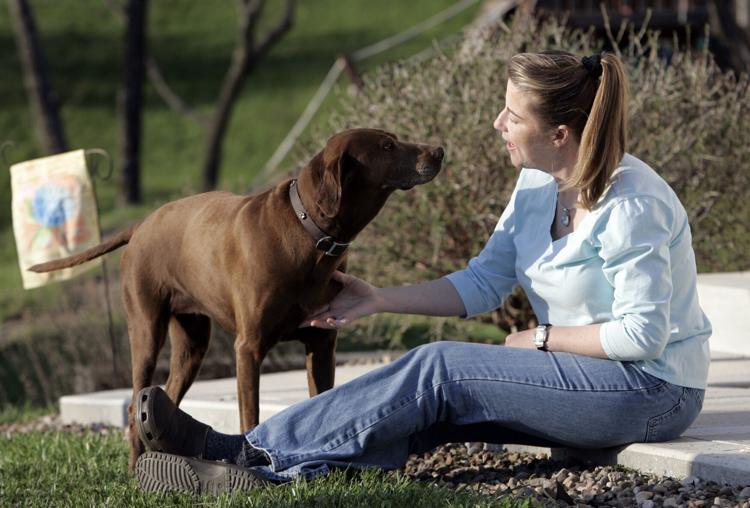 The American Kennel Club offers these sunscreen tips:
What pets need it: Dogs with short or no coats and white or light-colored dogs are more susceptible to sun sensitivity and sunburn. Sunscreen should be strongly considered in those susceptible breeds if they are outside for any period of time in strong sunlight.
Which sunscreen to use: The safest and most effective sunscreen to put on your dogs is one that is specifically designed for canine use. You should never use any other type of sunscreen on your pet without your veterinarian's approval, and never apply tanning lotions or oils to your pet. You can also buy a fragrance-free sunscreen formulated for babies and children with an SPF of 15 or higher at the local drugstore. But it's important to read the labels on baby sunscreen before applying it to pets. No sunscreen containing zinc oxide or PABA should ever be used on a pet. They might lick their skin and accidentally ingest these toxic ingredients in the sunscreen.
When to reapply: If a dog has to be outdoors during peak sun exposure hours (10 a.m. to 4 p.m.), sunscreen should be reapplied to sun-sensitive areas of the body: around the top of the muzzle near the nose, around the lips, the tips of the ears, the underside of the chest and belly periodically throughout the day. Also, if the dog has gone swimming, or gotten wet, the sunscreen should be immediately reapplied as with humans.
Get a dose of adorable in your inbox
Receive local adoptable pets PLUS updates for pet lovers in your inbox every week!