Dog owners might need to administer first aid care until a veterinarian can perform further medical treatment. Here are tips on how to do so.
From Chewbacca to a slice of pizza to a dinosaur, here are 10 costume ideas for your dog or cat this Halloween.
This is a great year for getting into Halloween at home, pets included. Check out these adorable pets in costume to get some ideas. If you hav…
Coldwell Banker NHS Real Estate, Nebraska Animal Loving Advocates and Dolly's Legacy Animal Rescue will join hundreds of Coldwell Banker offic…
Adventuring is always more fun when shared with your pup -- especially if the two of you are going it alone. Taking a solo trip with your pet …
A dog's begging at the table can quickly become a problem. The American Kennel Club offers the following tips to stop it before it becomes a nuisance.
Check out what foods may help your child sleep better at night, see some tips on preventing remote learning burnout, some ideas to start savin…
Calming dog treats can help de-stress your dog but shouldn't be used as an alternative to exercise, mental stimulation and training.
The P.A.W.S. (Pet Adoption Watch Service) page appears the first Saturday of each month in the Neighborhood Extra section and is brought to yo…
We've always thought that our dogs age seven years for every one of ours, but new research shows that puppies age much faster than humans, so …
Do you love your cat and your furniture? Scratching posts are a great way to harness your cat's natural desire to scratch in a way that is con…
Lincoln Animal Ambassadors (LAA) wishes to pay tribute to Heather Bauer for her 10-plus years of volunteer service with the nonprofit.
Never give human medication to a dog without first being advised by a veterinarian. Human pain or anti-inflammatory medication such as ibuprof…
To reduce pet allergy effects, an important first step is to encourage hand-washing after petting an animal to minimize exposure to the eyes or nose.
A new study has found that some breeds of dogs are more playful than others. 
Here are six reasons you should keep your dog leashed on a trail, plus more tips for a safe hike and some dog-friendly historical walking tours.
Here are some ideas to help you add extra money to your savings account each month, how to create the best home learning environment for your …

Tabitha Health Care Services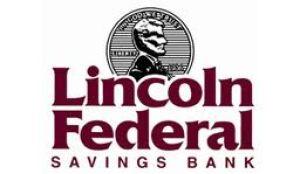 Lincoln Federal Savings Bank
A UNL student is having her dog's leg amputated because of a deformity. She set up a GoFundMe page to help cover the costs and reached her fin…
Halloween can be a stressful time for our canine companions, which is why it's important to start preparing them now.
It wasn't just our world that changed with the pandemic, things were turned upside-down for our pets too. Buzz60's Maria Mercedes Galuppo has …
Back-to-school time looks a little different for most families this year. But schedule changes can be stressful for dogs, too. Here are some tips.
Hasan Khalil spends hours training Ukrainian Skycutters and Macedonian Doneks at local parks.
Bringing a new furry friend into a multi-animal household can be difficult. Here's advice on how to do so from pet expert Cathy M. Rosenthal.
Lincoln Animal Ambassadors (LAA) received two grants this summer -- one from the BISSELL Pet Foundation, and the other from the Best Friends A…