The American Kennel Club offers a few tips to ensure that your next trip to the dog park is a safe and enjoyable one.
Bob Downey started the job on his wife Sheri's birthday, Jan. 30, 1984, and he will retire on their 41st wedding anniversary, June 30, 2020.
May 20 is National Rescue Dog Day. Here's a gallery of 25 photos to celebrate rescue dogs around the world.
Animal shelters are beginning to see an increase in pets that have become homeless after their owners died during the coronavirus pandemic.
The American Veterinary Medical Association gives frequently updated guidance to members on minimizing exposure to COVID-19 while providing qu…
Dogs and cats need regular vaccinations. Otherwise, pets are at risk for infections when they come into contact with the disease and put other…
Mark your calendars for Thursday, May 28, when the Lincoln Community Foundation's Give to Lincoln Day (G2LD) will take place. While a lot of t…
The large dog run at Mahoney Park will be closed beginning Tuesday for installation of a concrete pad.
Dogs dig when they're bored, stressed or going after prey or simply because it's instinctive. There are a few ways to manage the behavior.
Our pets can use a little preparation where spring storms are concerned. Consider these tips to ensure your furry friends can weather any stre…
Depending on where you live, you may need to have a plan for an evacuation.
If it's possible, keep your pet's mind off what's going on through a fun game, grooming or other positive activities.
If thunderclaps and lightning strikes send your dog or cat scrambling for an escape, a microchip is a worthy investment.
You can't control the forecast, but you can control the environment inside your home. Draw your curtains and act calm when rain starts lashing…
Animal shelters are seeing a spike in dog and cat adoptions and fostering amid the COVID-19 outbreak.
"Scientific studies have shown pets reduce stress, help address loneliness and improve overall mood and outlook — all those things that are ve…
Surges in dog and cat adoptions have been reported across the country, and the news service Bloomberg posted the recent headline: "Newest shor…
The pet boom has, in part, been influenced by social media. People now working from home have been posting photos of their animals, and collea…
Morando and Dean aren't the only ones who have thought this extra time at home would be ideal for adding that much-wanted pet to the family.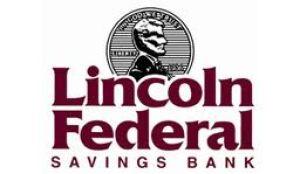 Lincoln Federal Savings Bank

Tabitha Health Care Services
In February – just two short months ago – Lincoln looked a lot different than it does now. Downtown sidewalks were lined with people making th…
In this time of uncertainty, there is reassuring news. According to both the Centers for Disease Control and Prevention (CDC) and the American…
As the COVID-19 (coronavirus) evolves, Domesti-PUPS is taking extra care of clients and volunteers, and practicing social distancing. These ch…
Having a feline companion can make the current social distancing less lonely and may even provide entertainment for you! Fortunately, there ar…
Finally, some people place rocks, bricks and railroad ties around the fence line to deter digging.
Second, make sure she has plenty of playtime and exercise before going into the yard. This might involve two 30-minute walks daily and a game …