There's this term I keep hearing from friends when I ask them to go for walks in the woods.
An Omaha family is getting rabies shots after its puppy apparently became infected from a rabid bat. 
In the summer months, Brutus lives in a dog house in the backyard, where he faithfully trudges to bed every night around 8 p.m.
One simple task could help ease your anxiety, how to safely hit the open road with your furry friends, when you should and shouldn't save mone…
The P.A.W.S. (Pet Adoption Watch Service) page appears the first Saturday of each month in the Neighborhood Extra section and is brought to yo…
Lancaster County 4-H has named the Greater Lincoln Obedience Club (GLOC) winner of the Heart of 4-H Award in recognition of outstanding volunt…
The Cat House (TCH) is all about finding happy homes for cats. We know many people are juggling working from home while also caring for childr…
Lincoln Animal Ambassadors extends thanks to all who attended its 12th annual Wine and Howl. Their attendance helped raise funds to support LA…
The in-person portion of the fair looked much different Thursday, with none of the usual extras including rides, carnival games, food stands a…
Jennifer Stile was apprehensive when she found out that training classes for her puppy Josie would be moving online because of the pandemic.
While most folks know how to protect themselves from the sun and heat, remembering to protect your pet while out and about is also important.
There are a few simple ways to save money on your internet bill each month, it's easier than it looks to turn a tennis ball and an old t-shirt…
Finding a home that best meets the needs of all members of the household is typically a main goal. For many, this means considerations for pets.
If you're new to the homebuying scene, there may be some common myths that can be costly when looking for your new house. PennyGem's Justin Ki…
A Lincoln family adopted a special needs dog and shares her happy-ending story on Instagram to encourage others to help save dogs like Hannah.
Our take: SmartPetLove's Snuggle Puppy New Puppy Starter Kit is specifically designed to help your new puppy settle in, providing a warm plush…
Our take: AONESY's Puppy Starter Kit is a comprehensive starter kit that contains almost everything you'll need for your puppy.
Our take: If you prefer eco-friendly products, you'll love the plastic-free Eco Kit's Eco-Friendly Puppy Starter Kit.
Will I get everything I need in a puppy starter kit or will I have to buy other products?

Tabitha Health Care Services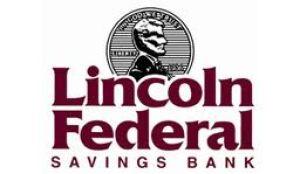 Lincoln Federal Savings Bank
Kit contents: There are no standardized contents for a puppy starter kit, but here are some of the common items you might find in one.
Not every child likes fireworks and there are plenty of fun alternatives for 4th of July, Airbnb says more people are staying close to home ov…
In the wake of COVID-19, Lincoln Animal Ambassadors has made changes to its programs and its annual Wine & Howl fundraiser. The latter has…
It's the Fourth of July weekend, and that means fireworks. Many cats become anxious this time of year, and The Cat House (TCH) encourages you …
The loud bangs and whizzes of fireworks can make dogs and cats be vocal, shake or shiver. Here are a few tips for comforting a pet freaked out…