A third of owners with an overweight pet say the pet became overweight in the pandemic. Here are tips to help dogs maintain or achieve a healt…
The Obamas announced that their beloved family dog Bo has died. CNN's Jim Acosta reports.
See a collection of photos from Bo's time in the White House.
The American Kennel Club's directory includes more than 192 registered breeds. Here's a look at the ones that are most house-friendly.
There's no denying that pets love their toys. Here's how often to replace them and how to clean different kinds of toys. Buzz60's Johana Restr…
A new study conducted by OnePoll on behalf of ACANA Wholesale Grains found that 66% of pet owners say that their dog has a better social life …
Watch Misneach paw at his owner, the president of Ireland, vying for attention as Higgins takes part in an interview.
If you thought getting your dog to sit, stay or roll over was a cool party trick, think again. Buzz60's Sean Dowling has more.
Check out some tips to help you aim to retire by 55, some ways you might be able to convince your boss to work from home permanently, and more…
Eradicating fleas is often easier said than done. But there are not-too-expensive solutions. Here are some easy-to-manage ways to eliminate fleas.
When it comes to obedience, a variety of factors can affect a dog's disposition. Here's a look at the dog breeds with the lowest working and o…
To better serve animals in the community like kittens Bea and Arthur, who came to the Capital Humane Society in need of care after being place…
Mark your calendars -- the Lincoln Community Foundation's Give to Lincoln Day (G2LD) is on Tuesday, May 25, this year. This is the 10th annive…
Lincoln Animal Ambassadors (LAA) helps people and their pets in Lancaster County through an income-based pet food bank and low-cost spay/neute…
As dog Major has returned to the White House after two biting incidents, first lady Jill Biden confirmed that the family will be adding a cat.
Want to get away for the day with your pup? Need ideas for an adventure that will please both of you?
A new study shows this shorter workout can improve your heart health. Buzz60's Chloe Hurst has the story.
PennyGem's Elizabeth Keatinge tells us what happens when you credit card payment.
If you ever call your cat over and they don't come, it's easy to think that maybe they just don't know their name. Cats are incredibly smart, …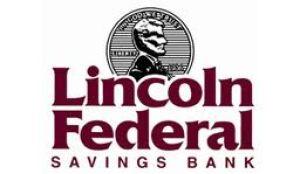 Lincoln Federal Savings Bank

Tabitha Health Care Services
PennyGem's Chloe Hurst helps you to aspire to retire, hopefully by 55!
Dog owners can help satisfy some of their pets' active drives with interactive toys. Here's what to consider when shopping for one.
While scratching is common among all dogs, frequent scratching could be a sign of something more serious. Constant scratching can be a sign th…
Primary Color: Muted Calico Weight: 9lbs Age: 1yrs 0mths 0wks Animal has been Spayed View on PetFinder
You will love Tias spunk and energy! She is a sweet little one who just loves everyone, especially her sister... View on PetFinder
Scooby is a very handsome boy who loves attention, when you are not giving him attention he will sing you... View on PetFinder