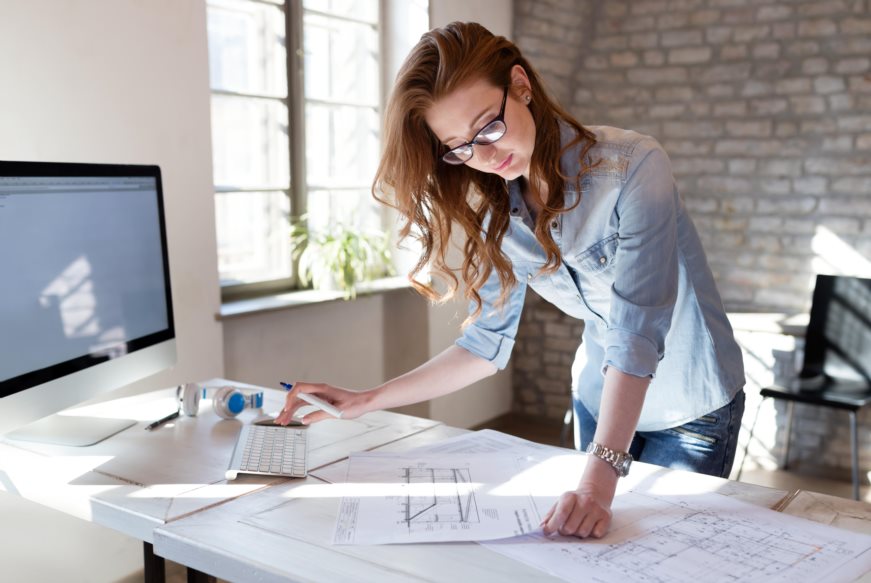 Photo Credit: Alamy Stock Photo
In recent years, some employers have taken to using personality tests in the hiring process or to learn more about the dynamics within a team. One of the main results of personality tests, such as the Myers-Briggs, is indicating whether an individual leans more toward introversion or extroversion. According to psychologist Carl Jung, who first articulated the concepts of introversion and extroversion, introverts feel most energized by themselves and their own thoughts. By contrast, extroverts feel most energized when they interact with other people. Most people identify as being somewhere in the middle, rather than at one of the two extremes.
In the workplace, many people feel pressure to be extroverted in order to do well in their careers. However, extroversion might not be as important to success as one might think. A closer look at occupational data from the U.S. Bureau of Labor Statistics shows that only 41 percent of jobs in the country require frequent or constant communication. The remaining 59 percent of jobs require occasional communication or less.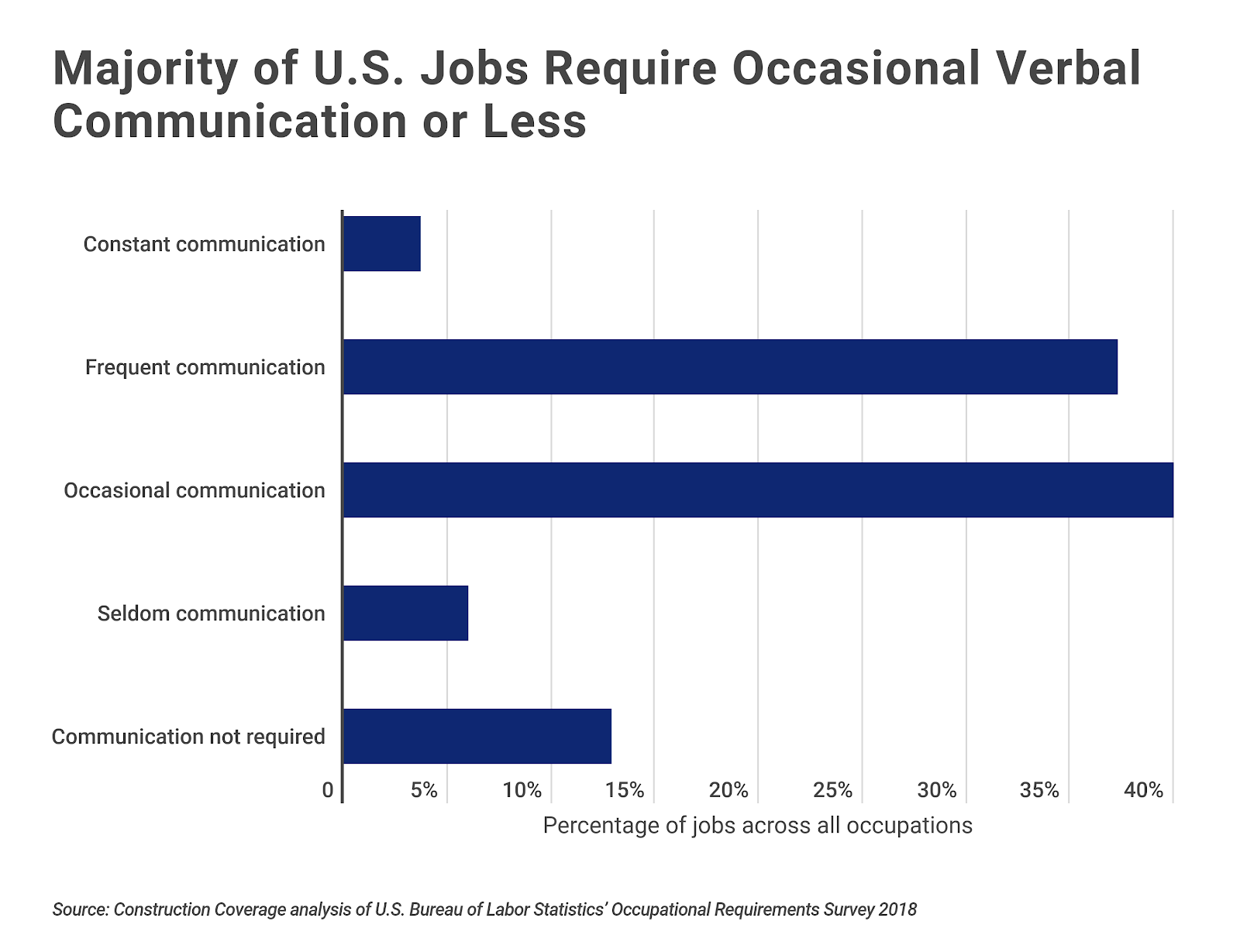 In fact, for 12.9 percent of jobs, communicating verbally is not required at all. The great news for introverts is that a wide variety of careers are available with varying degrees of interaction required. Especially in today's labor market, which favors jobseekers, it is possible to find a path that best suits an individual's needs.
To find which jobs require the least amount of interaction with others, researchers at Construction Coverage analyzed data from the U.S. Bureau of Labor Statistics' Occupational Requirements Survey, Employment Projections Survey, and Occupational Employment Statistics. To compute the final ranking, Construction Coverage calculated the proportion of jobs requiring no communication, seldom communication, or occasional communication within each occupation type.
The jobs requiring the least interaction with others are extremely diverse. They include occupations in financial services, computer science, and trucking. These jobs also have a wide range in salary—from $24,700 annually for driver/sales workers to $86,640 per year for civil engineers. For reference, the median annual wage for American workers in 2018 was $38,250.
In addition to salary, people interested in one of these jobs should pay close attention to the 2016-2026 projected employment growth as it compares to the national average of 7.4 percent. Projected employment growth among these occupations varies from a high of 11.1 percent to a low of -10.7 percent. Additionally, while several of these occupations require a college degree, most only need a high school diploma and some on-the-job training.
Here are the top 15 jobs that lend themselves well to independent workers: