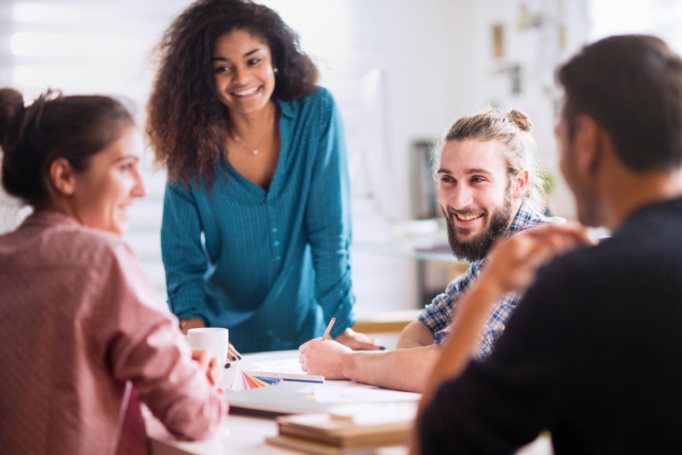 Photo Credit: Alamy Stock Photo
Millennials are now the largest generation in the U.S. labor force, and the oldest members of Gen Z (post-millennials) have just reached working age. This influx of younger generations into the workforce has sparked new employment trends, especially when it comes to worker mobility.
Luckily for this new wave of workers, it's a job seeker's market. According to the U.S. Census Bureau, the unemployment rate among young people has been steadily declining since 2010, the height of the Great Recession. Among 16- to 24-year-olds, the unemployment rate for the second quarter of 2019 was 8.3 percent (down from 19 percent at the end of 2009). With the unemployment rate for young adults at a historic low, now is a great time to land a new job.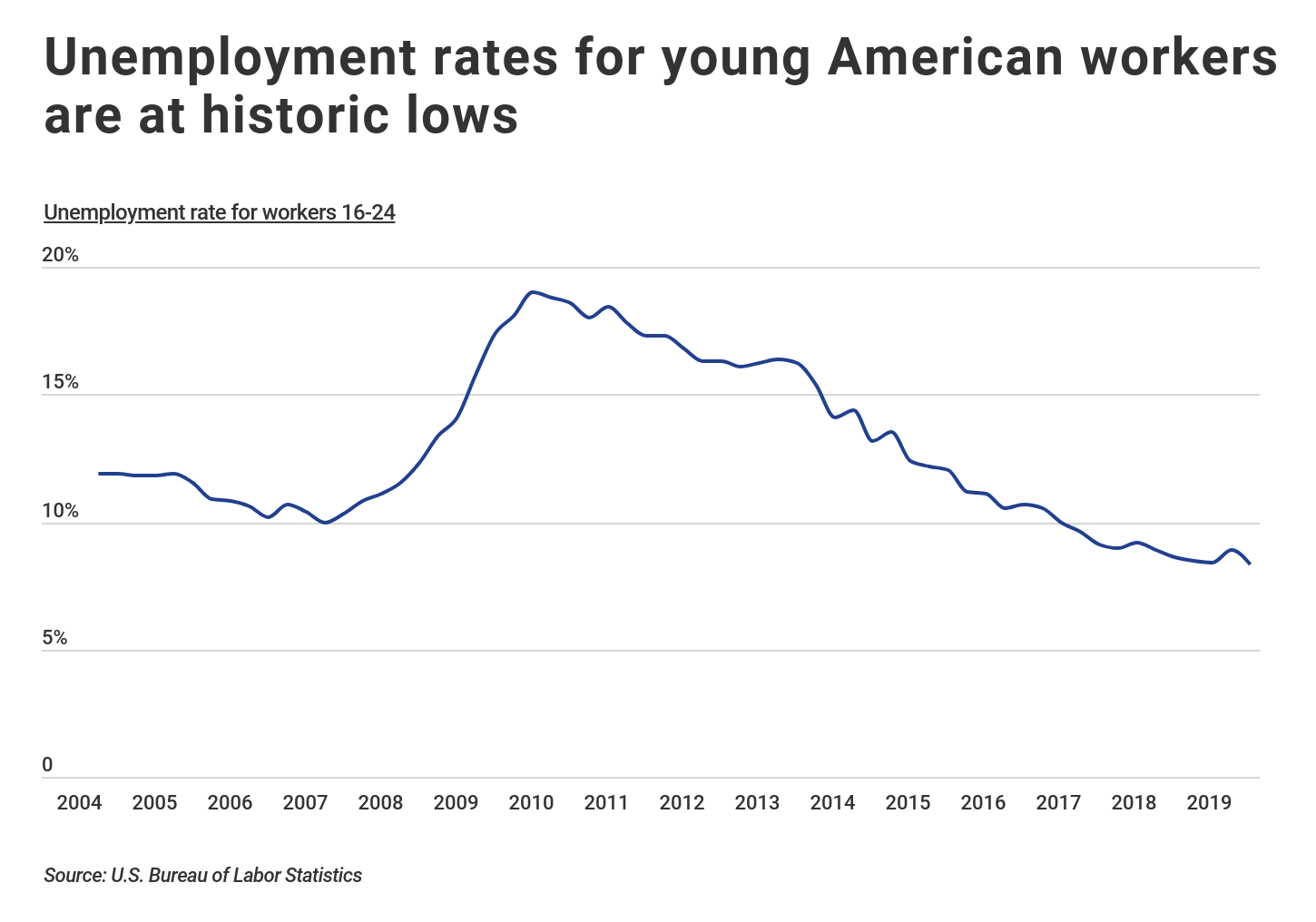 Even though young adults are major drivers of the labor force, their earnings tend to be low. According to data from the U.S. Census Bureau, people under age 25 earn significantly less than older, more experienced workers. Nationwide, workers under age 25 earn a median salary of $25,700, roughly half of what workers ages 35-44, 45-54, and over 55 make. However, median salaries vary considerably across locations. Especially when accounting for cost of living differences, some cities offer far more in compensation to those just starting out in their careers.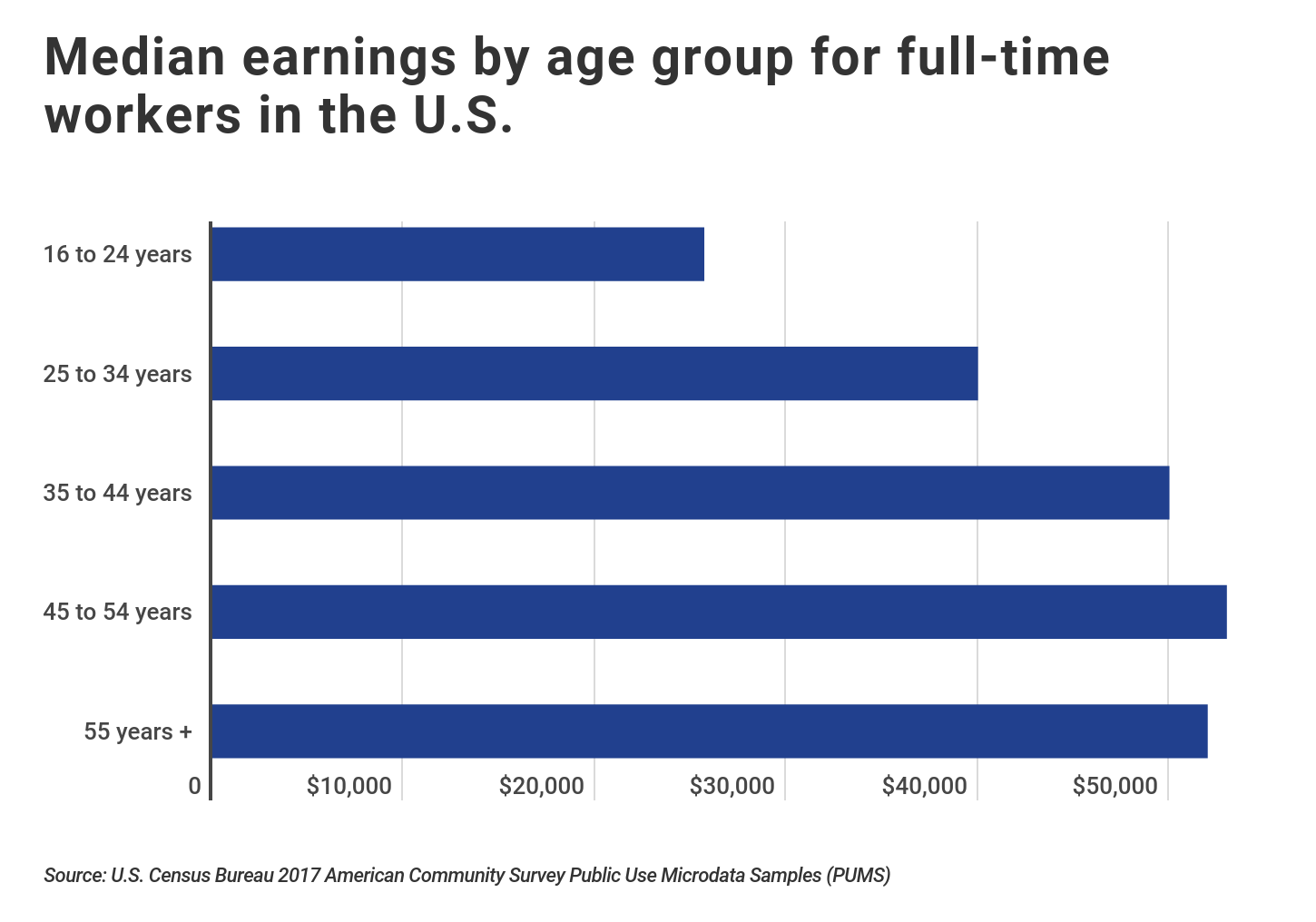 Although big cities have historically attracted droves of recent graduates, the high costs of living in places like New York, Washington D.C, and San Francisco make it hard for young people to afford rent while also paying off student loans and enjoying city life. Fortunately, there are alternatives with robust job markets, competitive wages, and lower living costs.
To find the best-paying metro areas for young people, researchers at AutoInsurance.org analyzed the latest earnings data from the U.S. Census Bureau. Median earnings for each metro were adjusted up or down based on the relative cost of living in that metro in order to get a comparable metric of purchasing power across locations. In highly expensive cities, like New York, cost-of-living adjusted earnings are lower than actuals; whereas, in highly affordable cities, such as Knoxville, cost-of-living adjusted earnings are boosted up.
Only metro areas with over 100,000 people were included in the analysis. Additionally, metro areas were grouped into the following cohorts based on population size:
Small metros: 100,000-350,000
Midsize metros: 350,000-1,000,000
Large: more than 1,000,000
Overall, cities in the Midwest tend to pay young workers the highest wages when taking cost of living into account. Here are the U.S. metro areas with the highest adjusted median earnings for workers under age 25.