It was a beautiful day in the neighborhood at a Pittsburgh hospital where newborns were dressed in cardigans and ties in honor of TV host Fred Rogers.
John Henderson, 106, and Charlotte, 105, have been named the world's oldest living couple. On Dec. 15 they will celebrate 80 years of marriage.
Data suggests that more than 50 percent of 18 to 34 year olds don't have a steady partner and only 28 percent are currently married. This mean…
As 14-week-old baby Michael began to wake up from a five-day coma, he recognized his dad and smiled in the precious way that only babies can.
When it comes to keeping up with millennial slang, the struggle is real. Here are 24 words and phrases that you might need defined.
In the workplace, many people feel pressure to be extroverted in order to do well in their careers. However, extroversion might not be as impo…
President Jimmy Carter and his wife, Rosalynn Carter, recently celebrated their 73rd wedding anniversary. What do they know, or possess, that …
Luckily for this new wave of workers, it's a job seeker's market.
Alienation of affection laws, sometimes known as "homewrecker" laws, allow the spouse to sue another person for "purposefully interfering with…
Nationwide, 32.9 percent of all millennials are currently married. However, in certain cities, the millennial marriage rate significantly outp…
A woman who celebrated her 107th birthday on Wednesday shared her secret to living a long life: stay single.
Despite stagnant wages at the national level, some jobs are still dishing out big salaries.
The Northeast has a language all its own. Here are a few of the region's more unique words and phrases.
Love food trucks and have a surfboard strapped to the top of your car at all times? You may be from the left coast. Here are a few things that…
Gossiping is often viewed as a negative thing, but not all gossip is toxic, and it can actually be good for us, a study found.
Did it start in the U.S.? Or elsewhere? Who was Anna Jarvis? And where in the world do we get so many of our flowers?
As any true Southerner will tell you, living south of the Mason-Dixon line is a different way of life.
National Volunteering Week is April 7-13. A recent study found that over 30% of Americans volunteered in 2018. Find out which states had the h…
Before you take your severance check and walk out the door, make sure you're getting everything you deserve and protecting your interests.
The most popular April Fool's Day jokes and pranks from this year

Tabitha Health Care Services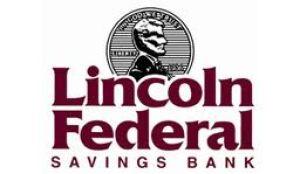 Lincoln Federal Savings Bank
To prepare you for this day of trickery, here are 10 of the best April Fools' pranks in history.
College grads aren't exactly on par with their post-graduate salary predictions
Need some advice for that first date? Here's what not to do, according to Tribune News Service advice columnist Erika Ettin.
While businesses may close shop for a variety of reasons, a majority of owners cite lack of capital as the main reason for closing.
A video that has gone viral shows Wyatt, a 4-year-old boy born with spina bifida, jumping on a trampoline while in his wheelchair.
The El Paso Zoo in Texas will name a cockroach after your ex and then feed it to a meerkat live on camera on Valentine's Day.
The personal-finance website WalletHub released its report on 2019's States with the Most Racial Progress.