A mom has spoken of her joy after her toddler defied the odds to take her first steps after doctors told her she would never walk. Delighted L…
Lincoln Community Playhouse will take audiences on a tour through the life, laughter and love of George Burns and Gracie Allen with "Say Goodn…
Not every child likes fireworks and there are plenty of fun alternatives for 4th of July, Airbnb says more people are staying close to home ov…
Even when it comes wrapped in plastic, a hug can convey tenderness, relief, love and devotion.
Five-year-old Easton Blocker's adorable choice for his school's "Dress as Your Favorite Person Day" is winning hearts in Arkansas and online.
Born with a disability, Isabella Tadlock asked for an R2-D2 bionic arm and got one. Then came the call from Mark Hamill, who played Luke Skywalker.
Uber driver Latonya Young says she is one step closer to achieving her dream of becoming a lawyer thanks to a random passenger who paid off he…
Danielle Franzoni waited on a couple at the restaurant where she works during the final days of 2019. Their bill was $23. They tipped a festiv…
Greyhound Lines' Home Free program provides free bus tickets. To get a free ticket home, a person between 12 and 21 must call 1-800-RUNAWAY.
It's been three months since Tony Belt fell in a work accident. The week before Christmas, "he started moving his left side, opening his eyes,…
Just in time for Christmas, Doug Hayes bought a small school bus, "the Grandfather Express," so he can take his grandchildren to school every day.
Florida business owner Michael Esmond found out who in his community was at risk of having utilities disconnected. Then, he paid 36 families' bills.
National Volunteering Week is April 7-13. A recent study found that over 30% of Americans volunteered in 2018. Find out which states had the h…
A boy temporarily living in a domestic violence shelter with his mom wrote a letter to Santa, with a plea for presents and something money can't buy.
To celebrate their 80th year together, 106-year-old John picked up 105-year-old Charlotte in a 1920s roadster — much like he did on their first date.
Michelle Obama is spreading some holiday cheer, surprising students and teachers of a D.C. school with a gift of $100,000, computers and a bas…
At 5-year-old Michael's adoption hearing, his entire kindergarten class sat in the audience behind him waving big red hearts mounted on wooden sticks.
It was a beautiful day in the neighborhood at a Pittsburgh hospital where newborns were dressed in cardigans and ties in honor of TV host Fred Rogers.
John Henderson, 106, and Charlotte, 105, have been named the world's oldest living couple. In December they will celebrate 80 years of marriage.
Data suggests that more than 50 percent of 18 to 34 year olds don't have a steady partner and only 28 percent are currently married. This mean…

Tabitha Health Care Services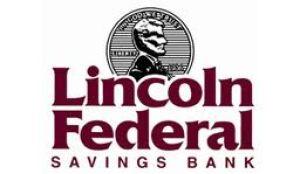 Lincoln Federal Savings Bank
As 14-week-old baby Michael began to wake up from a five-day coma, he recognized his dad and smiled in the precious way that only babies can.
When it comes to keeping up with millennial slang, the struggle is real. Here are 24 words and phrases that you might need defined.
In the workplace, many people feel pressure to be extroverted in order to do well in their careers. However, extroversion might not be as impo…
President Jimmy Carter and his wife, Rosalynn Carter, recently celebrated their 73rd wedding anniversary. What do they know, or possess, that …
Luckily for this new wave of workers, it's a job seeker's market.
Alienation of affection laws, sometimes known as "homewrecker" laws, allow the spouse to sue another person for "purposefully interfering with…
Nationwide, 32.9 percent of all millennials are currently married. However, in certain cities, the millennial marriage rate significantly outp…