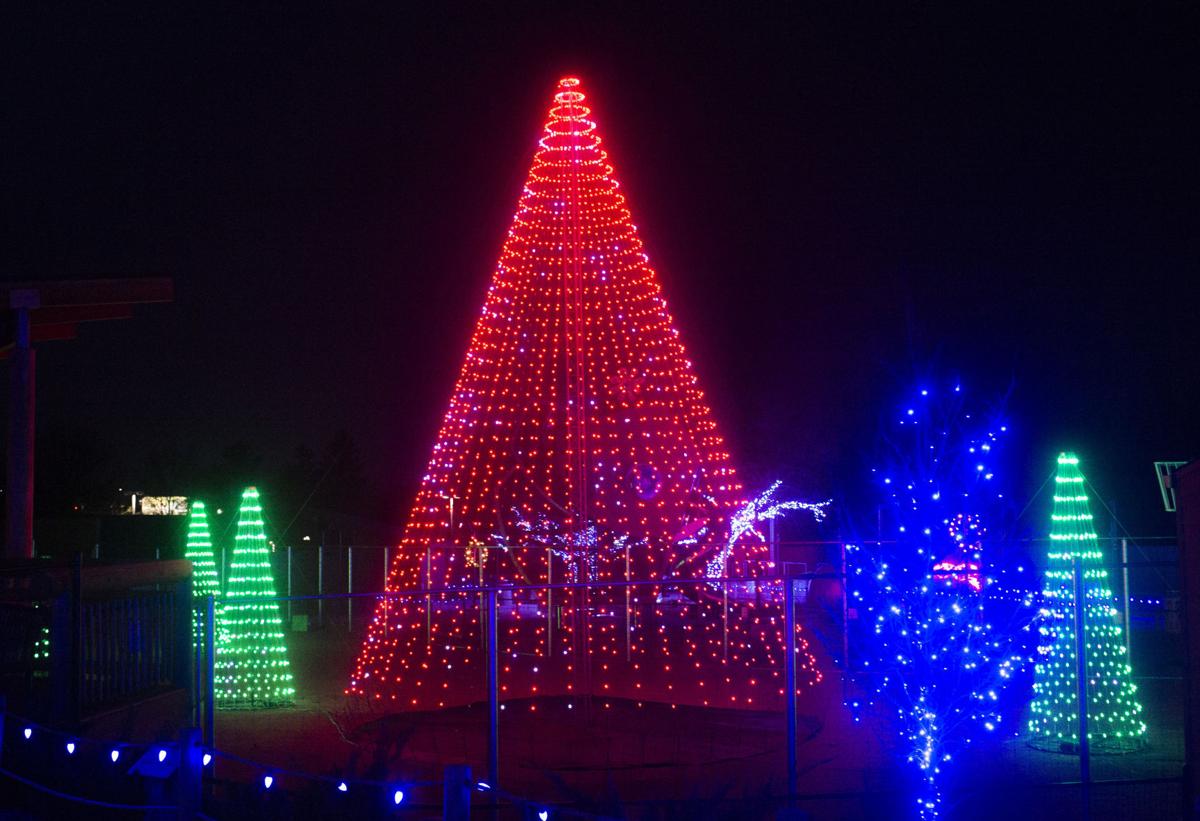 Please check event venues for current information.
Events
Eastridge holiday lights recycling drive — Through Jan. 15. Public is invited to drop off working or nonworking holiday lights. Recycled lights also can be dropped off at any Lincoln fire station. Eastridge Elementary School, 6245 L St. 
Drive-thru career fair Gateway Mall— 2-6 p.m. Sept. 10. Drive-up and get a bag full of information from Lincoln companies who are hiring, in the former SEARS parking lot, 6100 O St. 
Families Inspiring Families support groups — 5-6 p.m. Mondays. Parents can connect with other parents; also 5:30-6:30 p.m. second Wednesday of the month, for parents concerned about children's mental health. Email Sandy Thompson at sthompson@familiesinspiringfamilies.org or call 402-450-4409 to get the Zoom link.
Friends and family swim lessons at Cooper and Fallbrook YMCAs — Choose friends or come as a family, times vary, check website. Everyone must register individually: Ymcalincoln.org.
Free hazardous waste drop-off at HazToGo waste center — 9 a.m.-1 p.m. Wednesdays. See a complete list of acceptable items at haztogo.com, 5101 N. 48th St.
Scrap metal drive: Fundraiser for Lincoln Public Schools — Public is invited to drop off metals, through April 22, 2021, at Sadoff Iron and Metal Company, 4400 W. Webster St., 402-470-2510 and Alter Metal Recycling, 6100 N. 70th St., 402-476-3306. 
Livestreams and virtual events
"All Aboard: Trains, Planes and Automobiles" for Tiny Lieders — 10 a.m. Jan. 14. Kids age 6 can join Ashley Laverty, Artistic Director of the Theatre for the Very Young company Kerfuffle, for a 45-minute train and transportation-themed movement, music, and yoga jam, all ages welcome.
Read Woke Challenge at Lincoln City Libraries — through Jan. 31. Readers must record completed books and activities at the website or take completed booklets to a library branch to be eligible for prizes. Register: Lincolnlibraries.beanstack.org.
United Way Women in Philanthropy Helping Hands virtual auction — Through Jan. 28. Proceeds will benefit the JDRF and provide diapers and winter clothing for kids and families. UnitedwayLincoln.org.
Virtual Homeschool Wednesdays with the Nebraska History Museum — 10:30 a.m. First Wednesday of the month, beginning Feb. 3-May 5th. Tune in to a 45-minute zoom, interactive presentation, go on a virtual adventure across the state, visiting historic sites. Following will include interactive activities, a scavenger hunt and crafts, free event, donations accepted. The theme this semester is "Home" and what it means to each of our historic sites. Register: history.nebraska.gov/events/virtual-homeschool-wednesday-feb-3rd.
Online concerts
Abendmusik fundraiser "Lift every voice and sing" online concert for the Malone Center — 4 p.m. Jan. 17. Commemorating Martin Luther King Jr. Day, featuring performers Ariel Merivil, Dr. Marques Garrett, Marques Higgins and Justin Payne singing spirituals and Black Gospel tunes by African-American composers, sponsored by the Ruth Marie Amen Memorial Fund, free concert, donations accepted. Abendmusik.org.
Abendmusik fundraiser "My Funny Valentine" — 7:30 p.m. Feb. 14. Purchase a code to have a private concert serenade via YouTube or have a DVD delivered. Also choose options of sending chocolate, flowers, a meal or other gifts delivered contact-free to your doorstep. Send the Abendmusik singing valentine and gifts to family, friends, co-workers or yourself. Tom Trenney and friends will serenade you or them with love songs from the Great American Songbook. More information: Abendmusik.org or call 402-476-9933.
"Arts for the Soul" Yumi Kurosawa free virtual concert — 7 p.m. Jan. 22. Enjoy an award-winning Koto star performance, including classical Japanese compositions. Yumi will also demonstrate how the Koto is played. Fpclincoln.org or call 402-477-6037.
Bassoons Across Nebraska: Thursday night music series online event — 7 p.m. Jan. 21. Featuring Joyce Besch, Contrabassoonist, Lincoln's Symphony Orchestra; Jim Compton, Principal Bassoon, Omaha Symphony; Nick Nelson, Assistant Principal Bassoon, Omaha Symphony; Karen Sandene, Second Bassoonist, Lincoln's Symphony Orchestra and Contrabassoonist, Omaha Symphony. Facebook.com/events/671497750115672.
Register 
Scrap Fest: "Living It Up" — 9 a.m. Jan. 16. 15 hours of scrapping at your own table, access to a computer for journaling, enter to win door prizes, $40, 301 S. 68th St. Place. Register: bit.ly/RegisterCE.
Save the Date 
Mayor's Interfaith Prayer Breakfast virtual event — 7:30 a.m. April 7, 2021. Free, must register, registration information to be announced.
Entertainment and Theater
Nearby
"Build It" at the SAC Museum — 9 a.m.-5 p.m. Daily. Beginning Jan. 16, experience a one-of-a kind interactive engineering exhibit. See website for admission prices, 28210 West Park Highway, Ashland. SACmuseum.org.