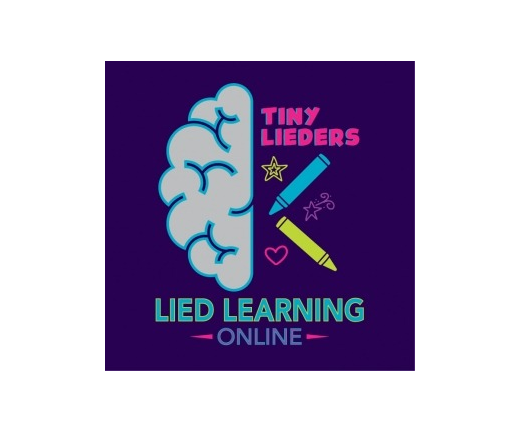 Please check event venues for current information.
Events
Eastridge holiday lights recycling drive — Friday is the last day to drop off holiday lights. Your recycled lights also can be dropped off at any Lincoln fire station. Eastridge Elementary School, 6245 L St. 
Drive-thru career fair Gateway Mall— 2-6 p.m. Sept. 10. Drive-up and get a bag full of information from Lincoln companies who are hiring, in the former Sears parking lot, 6100 O St. 
Families Inspiring Families support groups — 5-6 p.m. Mondays. Parents can connect with other parents; also 5:30-6:30 p.m. second Wednesday of the month, for parents concerned about children's mental health. Email Sandy Thompson at sthompson@familiesinspiringfamilies.org or call 402-450-4409 to get the Zoom link.
Friends and family swim lessons at Cooper and Fallbrook YMCAs — Choose friends or come as a family, times vary, check website. Everyone must register individually: Ymcalincoln.org.
Free hazardous waste drop-off at HazToGo waste center — 9 a.m.-1 p.m. Wednesdays. See a complete list of acceptable items at haztogo.com, 5101 N. 48th St.
Lincoln Track Club Marathon — May 2. Registration is open until Jan. 31 for runners who signed up and paid in 2020, with a guaranteed spot in the race and a 30% discount. Feb.1 is registration for the general public, and is being capped due to the pandemic, masks are required prior to and after the race. More details and register: lincolnmarathon.org.
Scrap metal drive: Fundraiser for Lincoln Public Schools — Public is invited to drop off metals, through April 22, 2021, at Sadoff Iron and Metal Company, 4400 W. Webster St., 402-470-2510 and Alter Metal Recycling, 6100 N. 70th St., 402-476-3306. 
Livestreams and virtual events
Lincoln Public Librairies Reading Challenge via Zoom — 10 a.m. Jan. 23. Public is invited to particpate in a reading challenge as a part fo the Read Woke Reading Challenge. Hour-long discussion is a discussion on "'I Was Their American Dream: A Graphic Memoir" by Malaka Gharib. Discussion leader is Tasneem Huq, Youth program intern, Asian Community Center. Attendance is limited, must register: email library@lincolnlibraries.org.
Read Woke Challenge at Lincoln City Libraries — through Jan. 31. Readers must record completed books and activities at the website or take completed booklets to a library branch to win prizes. Register: Lincolnlibraries.beanstack.org.
Osher Lifelong Learning Institute classes — Jan. 25-March 6. A variety of courses are being livestreamed on Zoom, programming is available on demand. Register: olli.unl.edu or call 402-472-6265.
Souper Bowl of Caring: Matt Talbot Kitchen & Outreach Center — Feb. 7. Donations of cash, hand and foot warmers and men's large winter gloves are needed. Churches, schools, civic clubs, families, neighbors, and businesses are invited to participate. Gather a group and make an announcement one week, then collecting from your group the next week. More information: mtko.org/souper-bowl-of-caring/page.html.
United Way Women in Philanthropy Helping Hands virtual auction — Through Jan. 28. Proceeds will benefit the JDRF and provide diapers and winter clothing for kids and families. UnitedwayLincoln.org.
Virtual Homeschool Wednesdays with the Nebraska History Museum — 10:30 a.m. Feb. 3-May 5. First Wednesdays of each month. Tune in to a 45-minute Zoom presentation, will include interactive activities, free event, donations accepted. The theme this semester is "Home" and what it means to each of our historic sites. Register: history.nebraska.gov/events/virtual-homeschool-wednesday-feb-3rd.
Concerts
Abendmusik fundraiser "Lift every voice and sing" online concert for the Malone Center — 4 p.m. Sunday. Commemorating Martin Luther King Jr. Day, featuring Ariel Merivil, Dr. Marques Garrett, Marques Higgins and Justin Payne singing spirituals and Gospel tunes by African-American composers, sponsored by the Ruth Marie Amen Memorial Fund, free concert, donations accepted. Abendmusik.org.
Abendmusik fundraiser "My Funny Valentine" — 7:30 p.m. Feb. 14. Purchase a code to have a private concert serenade via YouTube or have a DVD delivered. Also choose options of sending chocolate, flowers, a meal or other gifts delivered contactless to your doorstep. Send Abendmusik's singing valentine and gifts to family, friends, coworkers or yourself. More information: Abendmusik.org or call 402-476-9933.
"Arts for the Soul" Yumi Kurosawa free virtual concert — 7 p.m. Jan. 22. Enjoy an award-winning Koto performance, including classical Japanese compositions. Yumi also will demonstrate how the Koto is played. Fpclincoln.org or call 402-477-6037.
Bassoons Across Nebraska — 7 p.m. Jan. 21. Featuring Joyce Besch, Contrabassoonist, Lincoln's Symphony Orchestra; Jim Compton, principal bassoon, Omaha Symphony; Nick Nelson, assistant principal bassoon, Omaha Symphony; Karen Sandene, second bassoonist, LSO, and contrabassoonist, Omaha Symphony. Facebook.com/events/671497750115672.
Register 
Scrap Fest: "Living It Up" — 9 a.m. Jan. 16. 15 hours of scrapping at your own table, access to a computer for journaling, enter to win door prizes, $40, 301 S. 68th St. Place. Register: bit.ly/RegisterCE.
Save the Date 
Mayor's Interfaith Prayer Breakfast virtual event — 7:30 a.m. April 7, 2021. Free, must register, registration information to be announced.
Entertainment
"Nunsense" at TADA Theater in-person and livestream — 7:30 p.m. Fridays-Saturdays; 2 p.m Sundays. Feb. 5-2. Enjoy a heavenly production about the comedic antics of the Little Sisters of Hoboken; tickets start at $18. More details: Tadatheatre.info or call the box office at 402-438-8232.
Seeking Talent 
Seeking talent for Lunar New Year at the Asian Community & Cultural Center via Facebook and Youtube — 1:30-3:30 p.m. Feb. 20. Public is invited to  participate in the 2021 Lunar New Year Celebration. It is a great opportunity for you to promote your agency, organization, talent or services through the event. 2020 brought 5000 people to watch the Harvest Moon Festival across the nation. The online event will include diverse music, traditional dances, personal experiences and sharing of Lunar New Year in China and in Lincoln. Updated links to watch the Lunar New Year to be announced. Email videos to rebbecca@lincolnasiancenter.org by Jan. 29. More information: call 402-477-3446.
Nearby
"Build It" at the SAC Museum — 9 a.m.-5 p.m. Daily. Beginning Feb. 13. Experience a one-of-a kind interactive engineering exhibit. See website for admission prices, 28210 West Park Highway, Ashland. SACmuseum.org.
Indoor Air Show at SAC Museum — 9 a.m.-5 p.m. Jan. 16. Experience flight, learn about radio-controlled aircraft, quadcopters and safe flying practices. Pilots will demonstrate their flight skills in a space that has a 60-foot ceiling height, demonstrating acrobatic dives. 10 a.m.-4 p.m. R/C club pilots will fly throughout the day. See website for admission prices, 28210 West Park Highway, Ashland. SACmuseum.org.