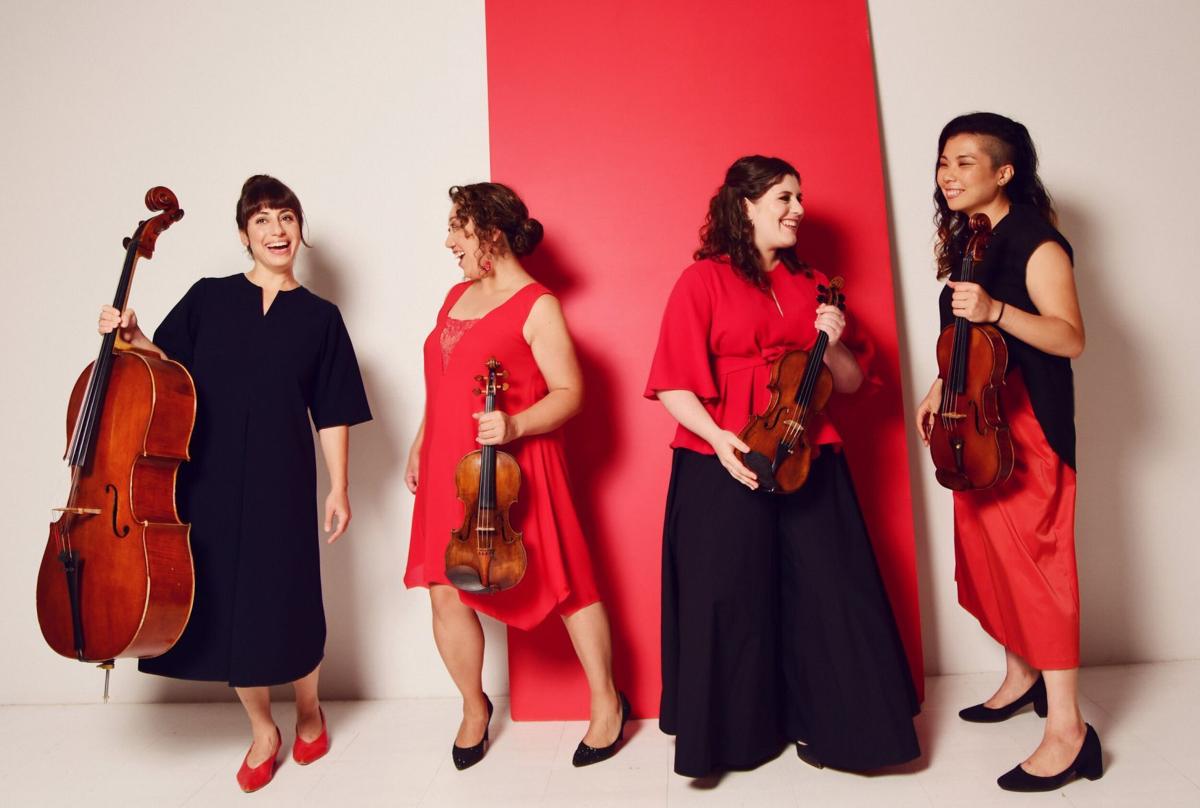 Please check event venues for current information.
Events
Family winter hike with the Girl Scouts — 1-2 p.m. March 6. Dress warm and wear appropriate boots or shoes, must register by March 6 to be eligible for drawing, Prairie Pines, 3100 N. 112th St. Girlscoutsnebraska.org.
Free blood pressure checks — 7 a.m.-8 p.m. Monday-Friday; 8 a.m.-8 p.m. Saturday-Sunday, Chi Health Priority Care at Autumn Ridge Family Medicine, 5000 N. 26th St. and Southwest Family Medicine, 1240 Aries Drive. Also 7 a.m.-7:30 p.m. Monday-Friday; 9 a.m.-5 p.m. Saturday-Sunday at CHI Health Quick Care, 5010 0 St. and CHI Health Quick Care, 6001 Village Drive. No appointment is needed, must wear a mask. More details: CHIhealth.com.
Nutcracker Ballet: Midwest Ballet Company at the Lied Center — 2 p.m. and 7 p.m., Saturday; 1 p.m. and 5 p.m. March 7; $24-$38, students; $31-$51, adults, 301 N. 12th St. Liedcenter.org.
Tots & Turtles Spring toddler and parent education program at the Lincoln Children's Zoo — 10-11 a.m. March 25-April 9. Each week kids age 2-4, accompanied by their parents will meet a new animal friend and participate in activities designed to assist toddlers with learning development, $95 (members); $104 (nonmembers); masks required, temperatures checked, 1227 S. 27th St. Register: Lincolnzoo.org/education/toddler-programs.html
Concerts online
Aizuri String Quartet: Lincoln Friends of Chamber of Chamber Music Zoom series — 7:30 p.m. Friday. The quartet will perform "Sea Change," composed by Tom Morrison, who also will provide post-concert commentary, tickets are $12. Opens-space-music.com/products/aizuri-quartet. More informationLfcm.us or call 402-417-9424.
Super Diamond: The Neil Diamond Tribute at the Lied — 7:30 p.m. April 17. Super Diamond will be performing classics including "Sweet Caroline," "America," "Cherry Cherry" and more. Liedcenter.org.
Theater in-person and online
"All the World's A Stage" TADA Theatre — 7:30 p.m. March 19-20; 2 p.m. March 21, in-person and livestreamed, 701 P St. Tickets: tadaproductions.info or 402-438-8232.
Comedy Cabaret at TADA Theatre — 7:30 p.m. and 9:30 p.m. Friday-Saturday, in-person and livestreamed, 701 P St. Tickets: tadaproductions.info or 402-438-8232.
Livestreams and virtual events
Virtual Homeschool Wednesdays with the Nebraska History Museum — 10:30 a.m. March 3. Journey to Fort Robinson in the series examining "home." First Wednesday of each month. Tune in to a 45-minute Zoom presentation, including interactive activities, free event, donations accepted. Register: history.nebraska.gov.
Save the Date 
"Build It" at the SAC Museum — 9 a.m.-5 p.m. Daily. Get a closer look at STEM activities, with a one-of-a-kind interactive engineering exhibit. All ages welcome to analyze, build, design, invent and test their skills. See website for admission prices, 28210 West Park Highway, Ashland. SACmuseum.org.
Old Avoca Schoolhouse Irish Medleys workshop — 7-8 p.m. March 16; 10-11 a.m. March 17. Participants will get a copy of "Irish Medleys for Two" book, for the instrument of their choice. The collection features 60 tunes arranged for two players into 28 medleys. Barn dances, flings, hop jigs, hornpipes, jigs, laments, marches, planxtys, polkas, quadrilles, quicksteps, rants, reels, slides, slip jigs and waltzes are included, $25. There is an additional charge for people outside the United States. Register debby@greenblattandseay.com.
Register
Lincoln Marathon — May 2. Registration is open for the general public and is being capped because of the pandemic. More details and register: lincolnmarathon.org.
"Mix, Melt, Dabble and Draw" day camp at the Lincoln's Children Museum — March 8-12. $220, per kid, per week (members); $240 per kid, per week (nonmembers); add $5 per day, per kid for lunch, 1420 P St. Lincolnchildrensmuseum.org/camp-play/camp.
Seeking applicants
Lincoln's Symphony Orchestra: J. Edmunds and Thelma D. Miller Young Artist Competition — LSO's 2020-21 Young Artist Competition allows an accomplished young musician to appear as a featured soloist before LSO's April 23 Classical concert. send applications to 233 South 13th St. Suite 1702, Lincoln, NE. 68508 or email materials to kaylene@lincolnsymphony.com, due March 22. More information: lincolnsymphony.com/young-artist-competition.