Parents need to know that Pokemon Sword/Shield are adventure role-playing games exclusively for the Nintendo Switch. This game brings a pair o…
More college students are turning to their schools for help with anxiety, depression and other mental health problems Some have nearly doubled…
World Against Toys Causing Harm, or WATCH, has unveiled its annual list of worst toys for the holidays. 
At age 8, all of the hair on Rosie Quinn's head and body fell out within three weeks and never grew back. She was largely unfazed.
Parents need to know that "Ring Fit Adventure" is a fitness adventure game exclusively for the Nintendo Switch. Players explore a large world,…
Is there anything more frustrating than hearing "fine" when you ask your kid how their day was? It's the same feeling — times 1,000 — when we …
Parents need to know that "Luigi's Mansion 3" is a comical, lighthearted haunted house game exclusively for the Nintendo Switch that sees Mari…
What began as a lighthearted, intimate gathering with family and close friends has morphed into a spectacle with guns, explosives and wild ani…
Spotting anxiety in young children is often difficult, but it is extremely important to keep an eye out for any symptoms.
With no computer or internet at home, Raegan Byrd's homework assignments present a nightly challenge: How much can she get done using just her…
As 14-week-old baby Michael began to wake up from a five-day coma, he recognized his dad and smiled in the precious way that only babies can.
Parents are cool. They give you cash just for breathing.
In the early 1970s, rumors about poisoned candy on Halloween led to mass paranoia. An experts explains why such fears emerge — and what, in re…
Subdue the stresses of a modern world by including spa and wellness options in your family vacation. Here are five ideas to consider.
Anything goes at Baby Rave.
Joanna Schroeder has a message for parents of teen and tween white boys: If you don't pay attention to their online lives, the white supremaci…
"School shootings" are two words no parent ever wants to hear in the same sentence. But news of these tragic events is now so familiar, the to…
Parents need to know that "BurgerTime Party!" is an arcade game exclusively available for the Nintendo Switch. The game's a reboot/remake of t…
In the sometimes complicated world of travel, using a travel professional to decode your family vacation options can pay dividends. Here are f…
Toxic heavy metals damaging to your baby's brain development are likely in the baby food you are feeding your infant, according to a new inves…

Tabitha Health Care Services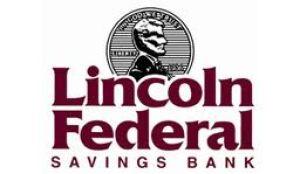 Lincoln Federal Savings Bank

Jessica, Ashley, Michael, Christopher ... you get the picture. These names really were all that and a bag of chips.
Inspired after volunteering to help struggling readers at a local elementary school, Julia Glen and her sister Nancy created their Glen Creati…
Does James T. Kirk = Butterfinger? Take our quiz to find out!
While diversity on college campuses has come a long way, a closer look at national data suggests that diversity is not evenly spread across th…
Dr. Leana Wen plans to remain an advocate for public health, and with all of her experiences, she now has a few more things to say about it.
Smile: It's a family photo!
Parents need to know that "Joker" is an intense, complex, powerful thriller starring Joaquin Phoenix as the famous Batman villain. It's far da…