Dear Amy: My mom died two years ago. Less than six months later, my father started dating a new woman.
Dear Amy: My wife and I have been together for 12 years. We started dating in high school and moved in together during college.
Dear Doctor: Can you please explain what gout is and how it's treated? Our father is 81 years old and was just told that he has gout. His doct…
Dear Amy: I am a 70-year-old retired man.
Dear Doctor: I know that processed foods aren't good for me and should be avoided, but I still have some questions. Could you please explain w…
Dear Amy: My sweetheart wants to plan a family trip. At first it just involved our household and one other household. Now it has expanded to i…
Six years ago, I thought about retiring … and did … for two weeks.
The hour from 7-8 a.m. will be reserved Monday-Friday for seniors, expectant mothers and people with health issues.
Recipe roundup: Here are a few suggestions for anyone still putting together their Thanksgiving menu. Also, a twist on a classic turkey sandwi…
Taking time for lunch could be the first thing sacrificed in the name of getting more done while working from home. But it can have negative impacts.
Take some cooking inspiration from some of your favorite celebrities. Here's a roundup of the best celebrity cookbooks out there.
It is also sponsoring two billboards in Lincoln, positioned close to both the Governor's Mansion and the state Capitol, that address Gov. Pete…
Many home cooks have been embarking on culinary adventures from the comfort of their own kitchens. Celebrate these food voyagers with gifts th…
This craft kit makes the perfect gift for friends (or yourself).
Do you have a dark hallway with doors or an entrance door that could be more attractive if it allowed for daylight to brighten the view? While…
November 21 roundup of great finds online.
Holiday cooking and its wonderful aromas are one of the best parts of the holiday for me. Culinary herbs such as cinnamon, rosemary, oregano a…
Does any room get as cluttered as the living room? Toss these unnecessary things for a living room that feels decluttered, at least some of the time.
This year has been one to remember. A global pandemic has affected all our lives, and we are left searching for every ounce of good amidst all…
Q: Tim, can you solve a conundrum for me? My bathroom was remodeled about two months ago, and the vanity has a granite top with a china underm…

Tabitha Health Care Services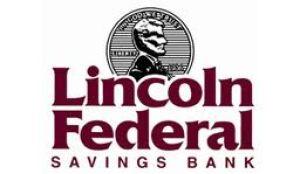 Lincoln Federal Savings Bank