Dear Amy: I met a friend of mine three years ago while beginning graduate school. We both work for the same state agency but in different locations.
Dear Amy: I have a question about my daughter.
Dear Amy: My significant other (of 20 years) has had what I consider an emotional affair with a girl he met online a couple months ago, playin…
Dear Amy: My husband maintains that when a person is speaking, we should remain completely silent until the speaker stops, and then wait two e…
Dear Amy: I am in my mid-50s and have been married four times.
Dear Amy: My wife and I married a little later in life and only had one child, a daughter.
Dear Doctor: I would appreciate if you would talk a bit about eyelash mites. What are they, and how does someone get them? What is the best tr…
Tips for baking with berries from Maxie B's bakery so you can make the most of spring and summer's fresh fruit.
A bottle of Petrus 2000 red wine, which spent 14 months maturing in space, is up for sale and could fetch around $1 million, according to Christie's.
Americans are serious about their snack time! Buzz60's Keri Lumm shares the results of a new study conducted by OnePoll on behalf of Hickory Farms.
Maxie B's bakery shares cake-decorating videos and tips, we learn about free-range eggs, and berry recipes are here just in time for warm weather.
The team at Maxie B's bakery shares cake-decorating videos so you can make your desserts delicious works of art.
Coconut extract adds depth to a citrusy lemon bar recipe.
Q: Tim, I've got several plumbing repairs to make, and I just don't have the money to hire a plumber. The water in my bathroom vanity sink dra…
The Lincoln-Lancaster County Health Department will present the free online environmental health program, "Hazardous Waste – What Is It and Wh…
There are certain real estate topics that seem to generate a fair amount of excitement and interest among our readers. One of those is a rever…
Sponsored Content: If you have a lawn or landscape, you need to read about these great products.
Q: I have a question about a letter I received from my county assessor's office. I live in Maricopa County, Arizona. The form asks how many pe…
Looking for a good deal? Check out these affordable, inexpensive homes to buy in the Lincoln area.
Coffee grounds help make us our perfect cup of joe day in and day out...but if that's all you're using them for then you're wasting a precious…

Tabitha Health Care Services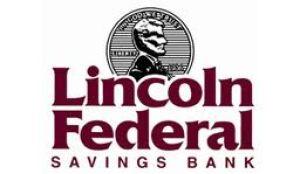 Lincoln Federal Savings Bank