Omaha City Councilman Don Rowe sees nothing wrong with the zero-waste lifestyle that two young couples are following in his district, as long as they are following city rules. 
"This is America," he said. "It's their land, and they own it. Unless they do something that really hinders my ability to have a normal life, I don't think you can come out against it."
Some people have done just that since an article about Morgan Rye-Craft's family came out earlier this week.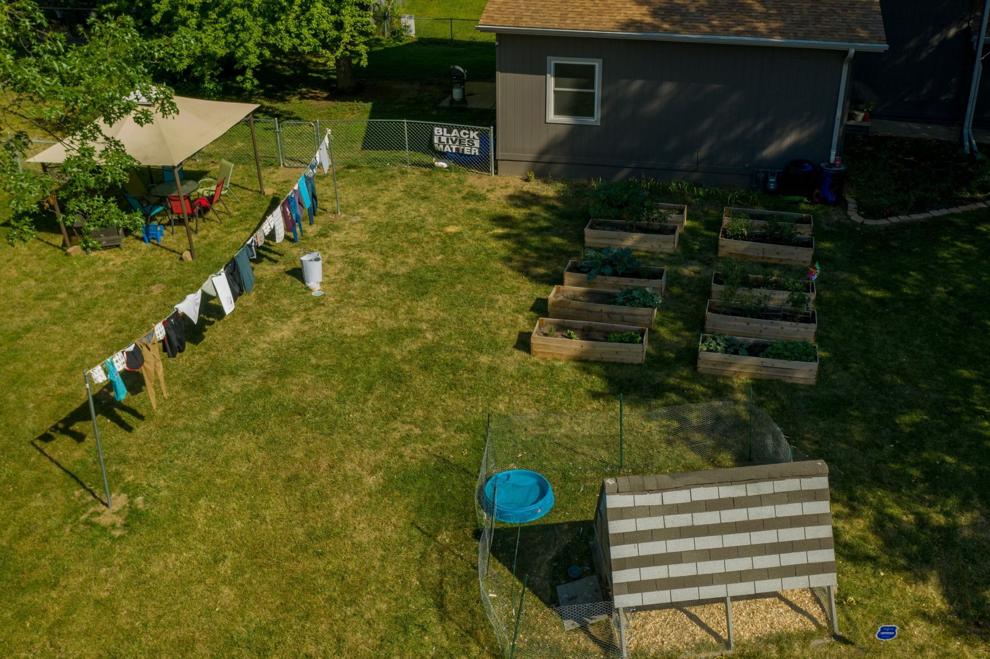 Though reaction to the family's zero tolerance lifestyle in the Stony Brook subdivision has been mostly positive, there have been some negative — and scary — responses, too.
People have thrown trash at the family as they drive by their corner lot in Millard and shouted expletives in front of their young son, Rye-Craft said. She said the family plans to upgrade their security system again. But they won't be taking down their chicken coop or raised garden beds or removing their Black Lives Matter sign or Progressive Pride flag.
The clothesline is staying, too.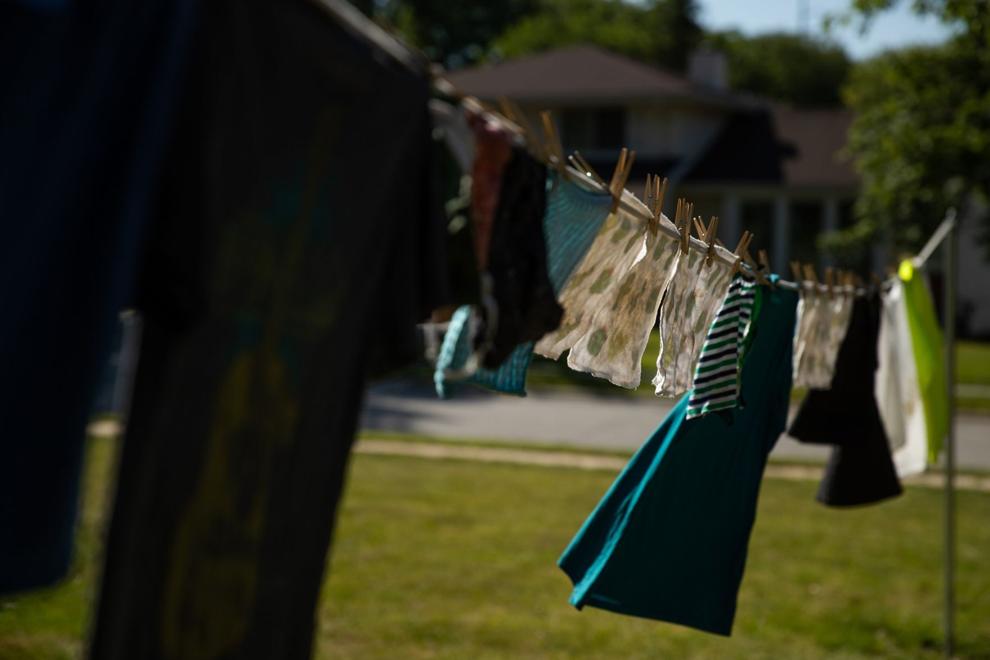 "We are very passionate about this," Rye-Craft said. "This is our life. This is our home. We're not hurting anyone."
Rye-Craft said she typically works a few hours every day in the yard to make sure it looks tidy. Despite this, neighbor Linda Fansler said it looks terrible.
"This is a residential community, and they are doing farming in a residential area," she said. "If they would put it in their own backyard and fence it it might look OK. That isn't the case here.''
Another longtime Stony Brook resident, Fred Totten, said the property trashes the entire area because it is one of the first you see when you drive into the subdivision. He also said people have "washers and dryers" so the family's clothes don't need to hang outside on a line. He thinks properties will be devalued.
"We used to have, up until the pandemic, people get awards for having the best-kept yards and the best-kept houses," he said. "I would not put hers or him up for an award."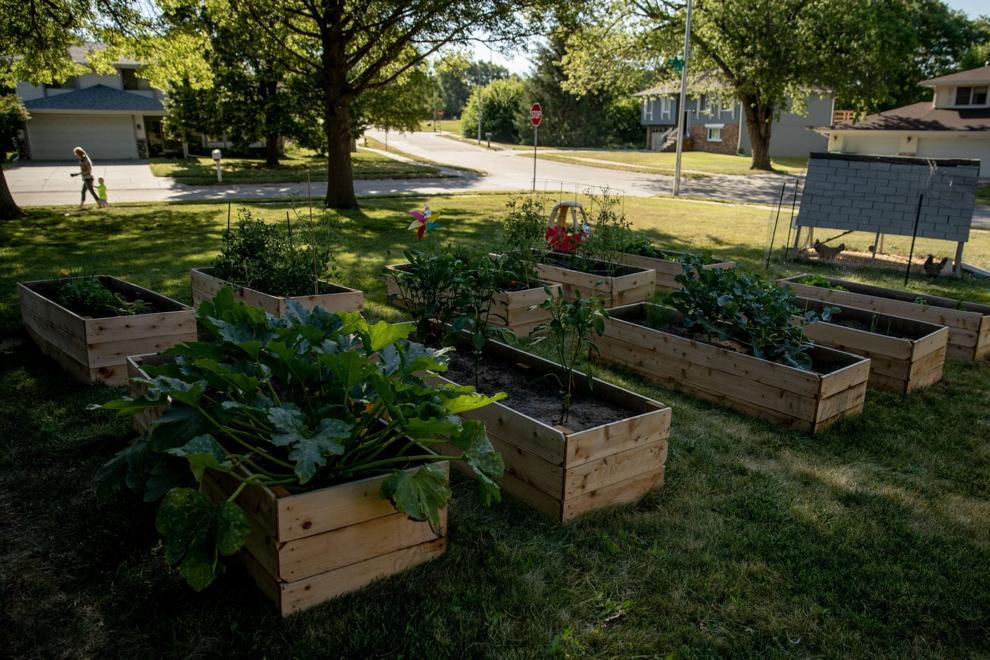 Another neighbor, who asked not to be identified, said Stony Brook has always had a great reputation for people taking care of their property. But she feels that is changing.
She's so upset about the items in Rye-Craft's yard that she drives home a different way to avoid it. She said the two couples who live in the home are probably "lovely people," but they should put their coop, clothes line and raised beds in their backyard rather than where everyone can see them.
Rye-Craft said they hope to add a fence around the property when the cost of lumber goes down.
"It sets me on fire that this is what is happening to our neighborhood," the neighbor said. "This is the demise of our neighborhood. From things starting like this and other people catching on."
Rowe said beauty is in the eye of the beholder. As long as the homeowners have a permit for their poultry and keep their raised beds maintained, they are doing nothing against the law.
"In my opinion, as many people driving by and voicing displeasure, there is probably an equal number of people thinking 'I wish I had that energy and time to live that kind of lifestyle,'" he said.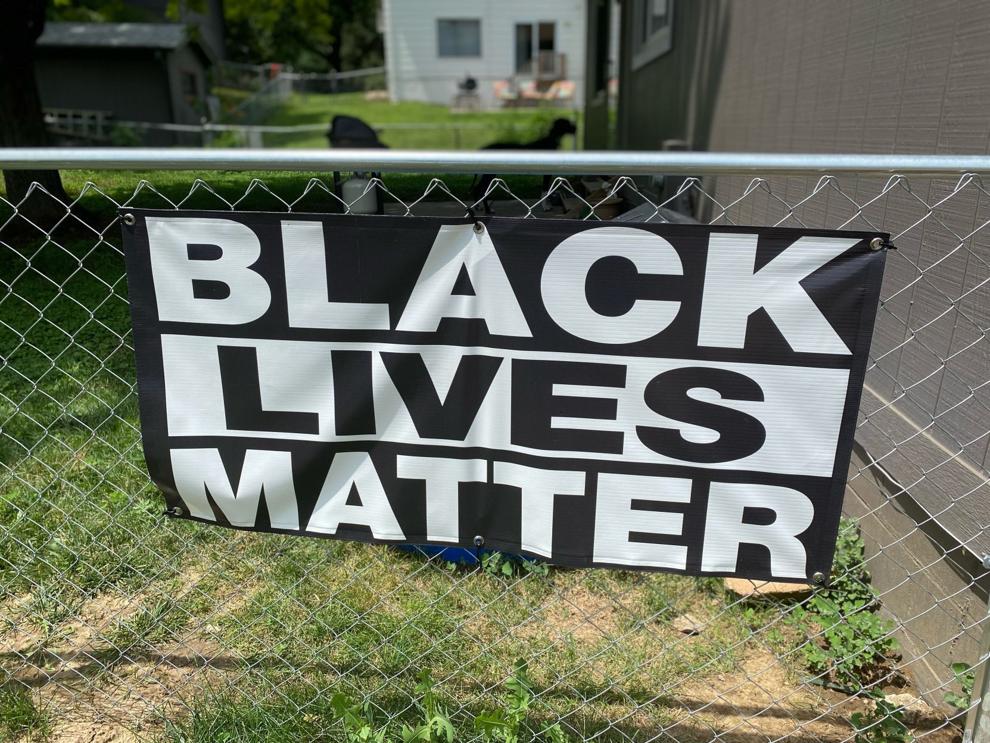 Rye-Craft said she's been told that some people aren't as mad about the garden beds as much as about the family's progressive signs. Some believe that Black Lives Matter is a terrorist organization and that posting a sign supporting them is a sign of disrespect to the neighbors. 
"They are angry now and being outright cruel over the signage we have," Rye-Craft said. "I'm not backing down on that. I'm going to park my progressive white lady butt here until it's not like this anymore."
Another neighbor, Rick Napravnik, said he thinks the yard looks nice and said  people have to try new things to save the planet. The signs don't bother him. "It's free expression.''
Rowe said he hopes that neighbors who don't like what Rye-Craft is doing with the property would talk to the two couples about it. He agreed that a fence would help the situation.
Rye-Craft said they would welcome the chance to discuss their lifestyle with their neighbors.