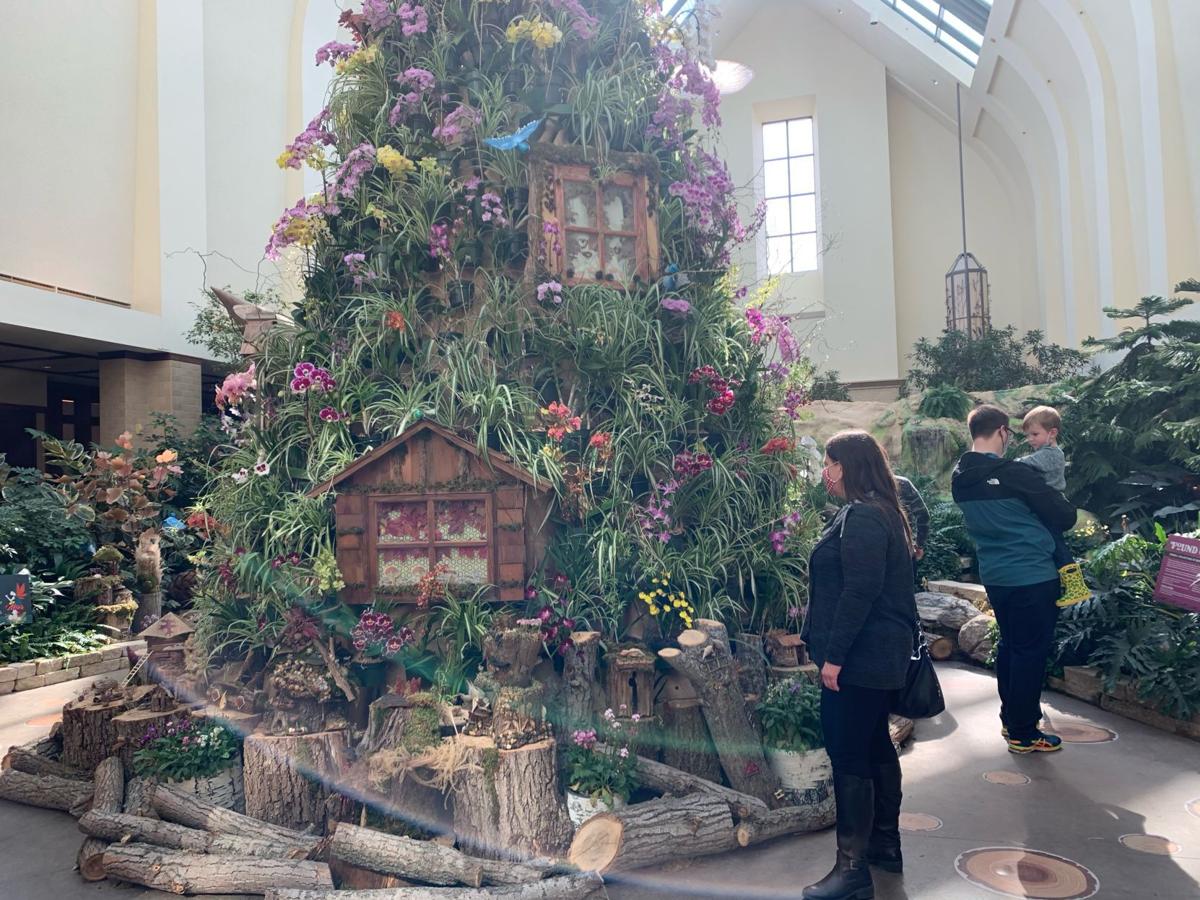 As warmer weather welcomed people outside, Lauritzen Gardens gave visitors a chance to experience nature through folklore.
The botanical garden's newest exhibit, called "Fantastical Folklore," is open until May 9. The exhibit, which trails throughout Lauritzen's indoor gardens, includes mermaids and dragonflies on the water, a dragon climbing around a water feature and a sea serpent that winds its way though the garden.
Mia Jenkins, Lauritzen's director of marketing, said the exhibit is the perfect way to get people back into nature.
"There is something around every corner," she said. "It's a visual sensation, and, much like a garden, everyone sees things differently and has their own favorite installation. It's a celebration of visual arts and of nature."
Amy and Matt Carda brought their 2-year-old son, Theodore, to see the exhibit. Amy Carda said her family visits Lauritzen Gardens a couple of times a year but "wanted to get out today with the nice weather and to explore the new exhibit."
"It's really pretty, and we love learning about the different folklore," she said.
Lareesa Greunke of Madison aid she appreciated the unique art styles throughout the exhibit.
"I was driving down here for errands and saw pictures online and decided to stop and see it," she said. "I love how colorful it is and the different styles and mediums of art."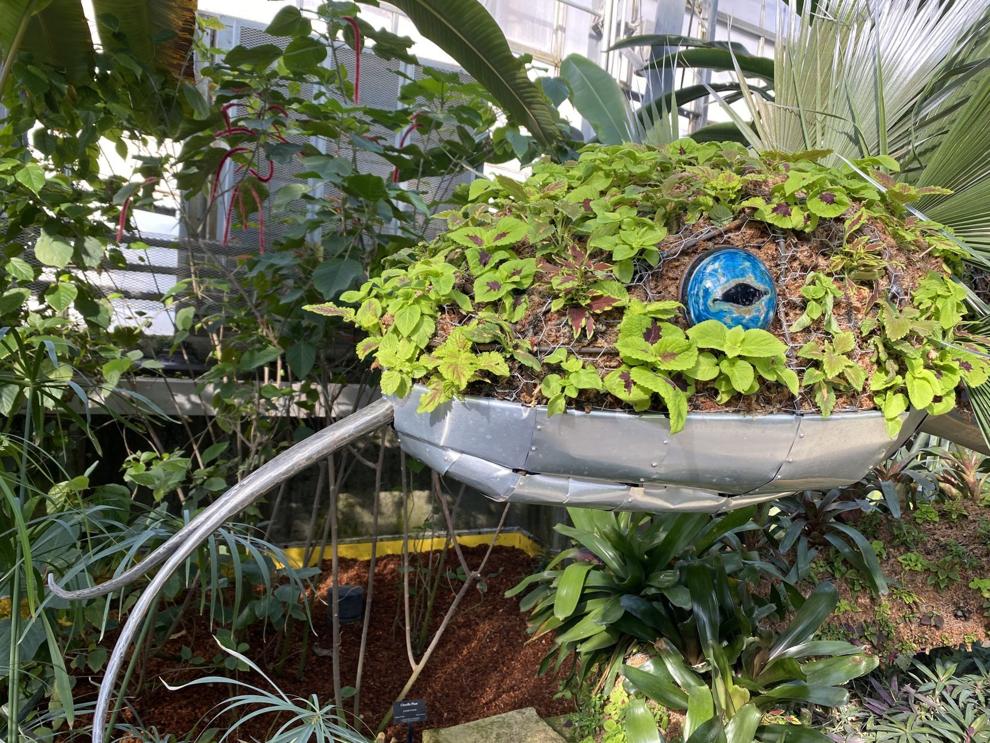 Jenkins said the exhibit was brought to life by 13 local artists from Hot Shops Art Center, as well as garden staff.
"This is an exhibit that was created by the community for the community and is something that you won't see anywhere else," she said.
Jenkins said many of the creatures in the exhibit are made from natural materials such as wood, leaves and other foraged items.
"We were also inspired by the fact that these tales come from all over the globe," she said. "It's an opportunity for us all to learn a bit about how people and nature are interconnected."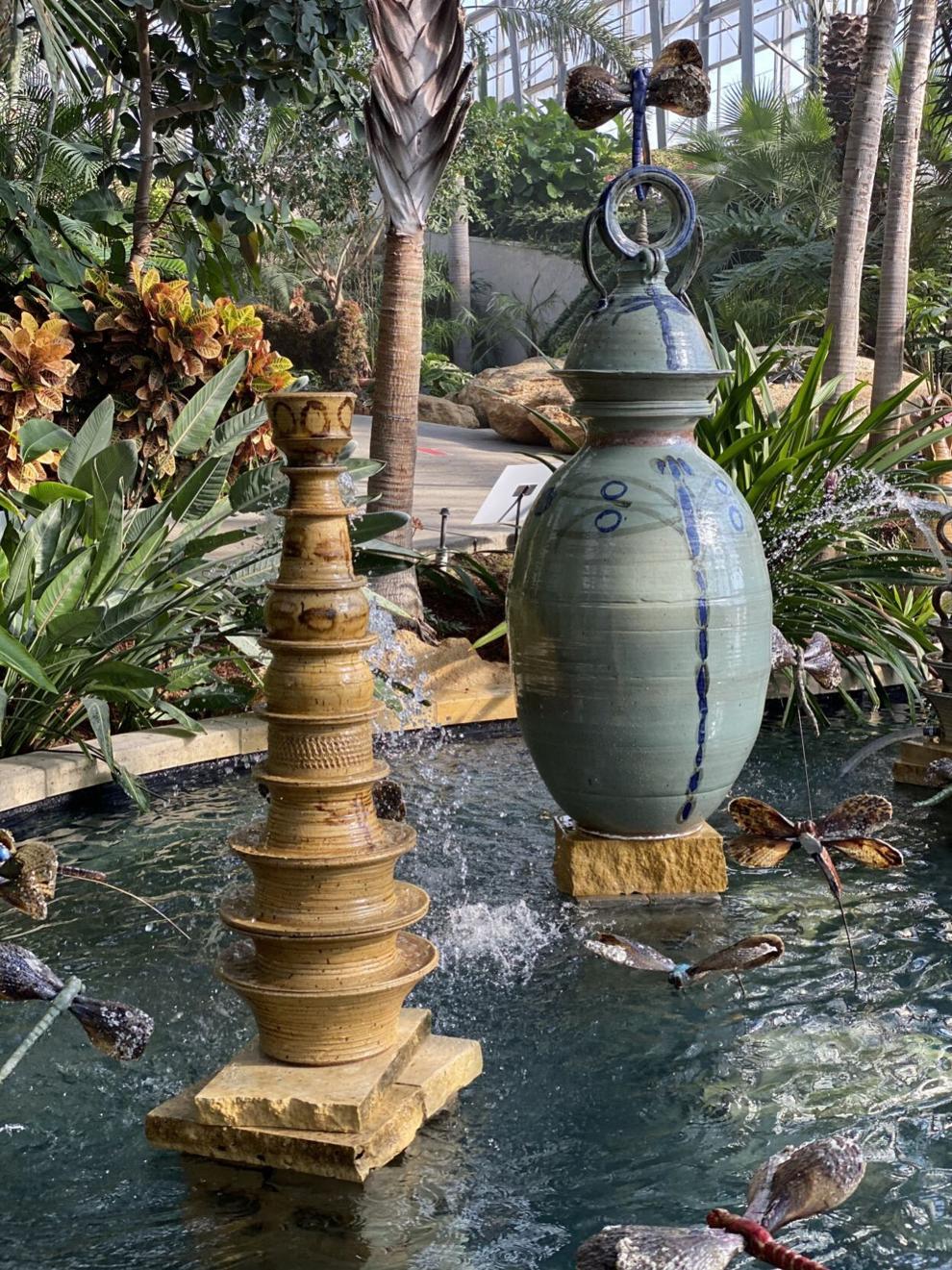 "Fantastical Folklore" is included with paid garden admission ($10 plus tax for adults and $5 plus tax for children ages 3-12) and is free for garden members and children 2 and under.
PHOTOS: FLOWER MAZE A POPULAR ATTRACTION
Photos: Flower maze a popular attraction in small Nebraska town