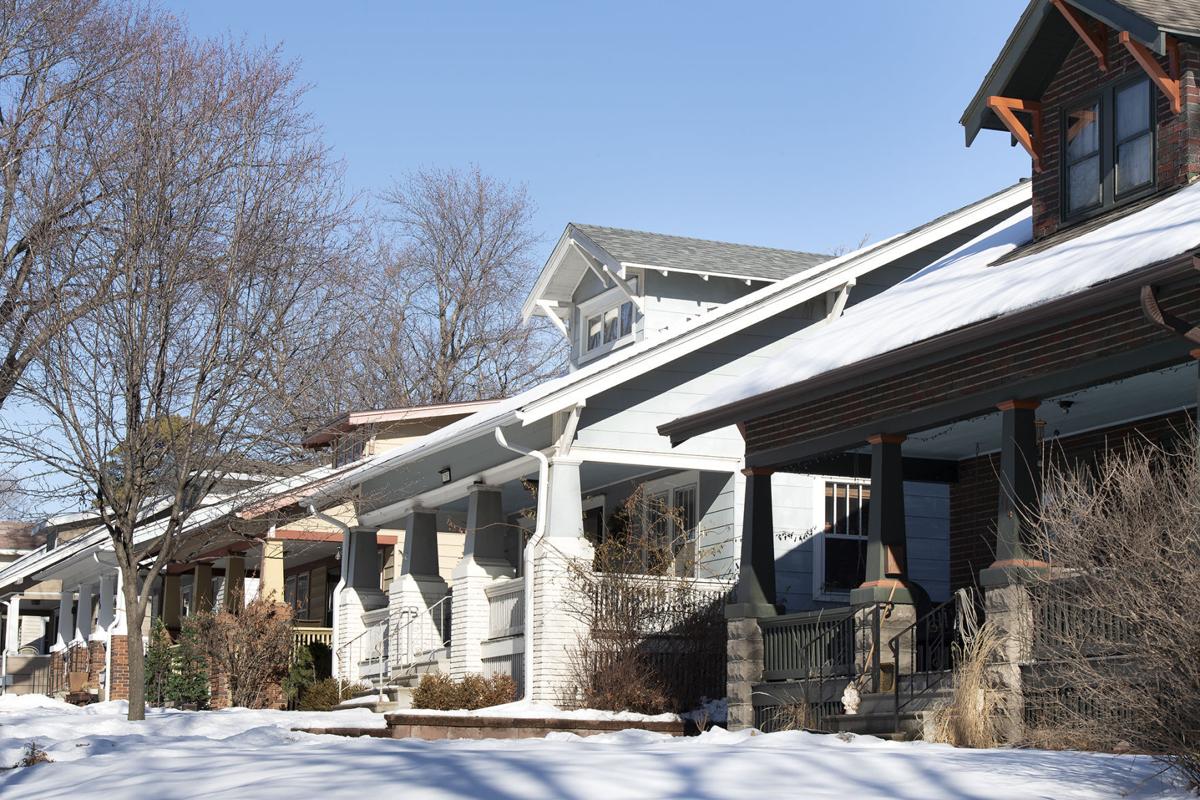 Many of Lancaster County's 90,000 homeowners will see upward swings as high as 20% in their property values this year as Lincoln's housing market remains strong, County Assessor Rob Ogden said Monday.
Preliminary property values for 2021 will be available for property owners to review online beginning Jan. 12, when they will also be mailed via postcard.
Once the value is set and government bodies determine their tax-supported budgets, property owners will know their individual property tax bill, sometime in October.
While his staff hasn't completed full analysis of valuation trends yet this year, Ogden said about two of every three taxable parcels in the county will face adjustment.
"Honestly, it's one of the weirdest years I've been around," said Ogden, who is in his first term as county assessor, but who has spent his 42-year career in property appraisal.
When the coronavirus pandemic hit Lancaster County, keeping offices mostly dark, movie theaters empty and hotel rooms vacant, Ogden expected the clampdown would disrupt the housing market too, he said. 
But demand for local homes remains strong, exemplified by continuing trends of same-day, above-listing sales on homes just hitting the market during the usually slow weeks surrounding the winter holidays, he said. 
"Record-low interest rates, relatively low new home inventory and a stable local economy are factors that have impacted the value of homes in the Lincoln area," Ogden said. 
The tax valuation for an average Lancaster County home has continued to climb, reaching $203,842 last year. By comparison, the average Lancaster County home was valued at $184,800 in 2018.
Ogden's own home valuation increased 14% this year, following three consecutive years of increases, he said. 
Ag land looks to remain unchanged in 2021, while commercial property may fluctuate depending on the type of use, he said. 
For example, it wasn't yet clear what longer-term effect the pandemic will have on the value of local office space as more workers telecommute and what the downturn in tourism and business travel means for hotels, he said. 
Last summer, several local hotels unsuccessfully sought to have the Lancaster County Board of Equalization lower their values because few rooms had been rented during many pandemic months. 
Ogden said his commercial appraisers have not made any sweeping changes to values based on the pandemic, though they welcome information reflective of a change in market value.
Each year, county assessors across the state are required to assign a property value for every taxable parcel that reflects as close to the market value as can be assessed.
All property owners in Lancaster County will receive a postcard starting next week notifying them of a possible change and directing them to review their value online.
These values are preliminary, and anyone wishing to ask about how the value was determined or informally challenge it can do so until Feb. 15, he said. 
Ogden said his staff will take precautions to keep employees and property owners at safe distances, including limiting property reviews to inspections from the street, review of GIS and aerial photos and no longer contacting property owners at their doors.
Instead of holding in-person hearings for informal protests, property owners interested in submitting documents regarding their 2021 preliminary valuation can do so by visiting the Lancaster County Assessor's website, orion.lancaster.ne.gov.
"We're not going to be talking to people like we're fighting for the value we set," Ogden said. "We're open to people telling us what they think."
Final values will be set later in the spring, and property values can be formally protested beginning in June.