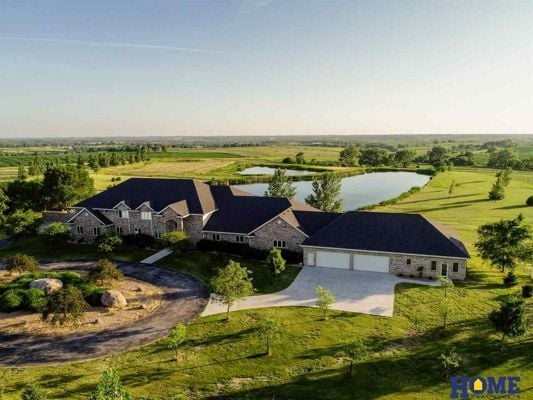 A home for sale just outside Lincoln is apparently the most expensive one on the market in the state.
The 16,000-square-foot home on 78 acres near 142nd and Holdrege streets is currently listed for $3.5 million. If it gets anywhere close to that amount, it would be the most expensive residential property sale in the history of Lancaster County.
Realtor.com featured the home on its website earlier this month. In addition to six bedrooms and 10 bathrooms, the home features an indoor basketball court and a large entertainment/reception area with a stage. Outside, the property has two ponds and also will be hosting part of a planned solar farm in the area.
Though the home has been viewed nearly 24,000 times on the listing agent's website, the right buyer with the right-sized bank account has yet to come along, as the house has been on the market for about nine months.