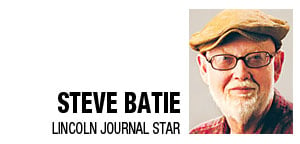 If you want to turn children into gardeners, you have to sucker them in during the "mud years."
You know, the years -- from about age 3 to 8 -- during which kids think mud is just about the best stuff in the whole world.
The years when they have to jump every puddle.
When they have to carefully examine every twig that falls, every bugs that crawls, every bird's nest they come across.
The years when they're not afraid to get dirty.
The years when, as a matter of fact, they relish it.
Coincidentally, those are also the years -- and the very last years -- when children believe adults know everything.
Which means they still can be conned.
So if you want to con kids into gardening, you have to do it during the mud years or they'll wise up. In fact, wised-up kids actually will come to resent being drafted for such garden fun as pulling weeds and squishing potato bugs.
A tried and true scam for getting kids interested in gardening is assigning them a little spot all their own, a small plot off to one side of the "grown-up" garden where they can plant and water and weed and nurture their own green-growies.
A few things to keep in mind:
* Children have short attention spans. They want to see seeds sprout in just a few days, and they expect to find something to harvest shortly thereafter.
* Little kids have little hands with even littler  dexterity. They are not good with tiny seeds.
* Kids like bright colors.
The obvious solution is radishes.
Their seeds are big, they germinate quickly and the pretty red roots often are ready to harvest in little more than a month.
Unhappily, it's the odd child who actually will eat radishes (frankly, I still won't).
Green beans are a decent substitute, and purple pod beans are even better. When you boil or steam them, they turn the same green as their more common brethren -- something that amazes children no end.
If you plant a vining variety of beans, rather than bush-type beans, you can create a tiny "playhouse" of sorts right in the garden. All you need are some poles arranged in a tipi -- just remember to leave a door opening.
Cucumbers will do that, too, although you will have to coax their vines into climbing the poles. Ties made of yarn or strips of rag work nicely.
Children also are excited by familiar smells from unfamiliar places. Rub a few leaves of spearmint or garden sage between tiny palms and watch their eyes widen.
I keep a clump of lemon balm growing for just this purpose, and I know a couple of kids who still run straight to the "lemonade bush" whenever they get the chance.
Likewise, texture can fascinate. I'm thinking such garden standbys as wooly lamb's ears or glossy English ivy, feathery ferns or prickly holly.
And do you remember the trick of sucking the honey from the freshly plucked butt of a daylily bloom?
I saw it shown to a 6-year-old girl many years ago, then I got to see that now-grown woman teach her own 6-year-old daughter about 25 years later.
If you can catch them when they're young enough, you get a gardener for life.