Here are reader submissions for holiday light displays in and around Lincoln. You can submit yours, too.
LINCOLN
NORTHEAST
1235 N. 95th St. — Giant Mickey Mouse inflatables with colorful lights lining the whole font yard. 
1540 N. 69th St. — This bedazzling light display is one to put on your list to visit on your Christmas drive around town. A brilliant array of colored lights, sparkling decorations, and holiday cheer, the distinctive northeast Lincoln presentation will bring a smile to your face. Illuminated gifts are placed throughout the lawn, alongside friendly blow up snowmen, teddy bears and Christmas tree delights.
2430 Dorothy Drive — This display has 1,000 lights and extends into neighbors' yards. A variety of handmade Disney and cartoon characters, 8 foot animated flag, large Merry Christmas sign, Nativity scene, Santa looking out the window, Santa rocking in his house, Santa landing on the roof. Inflatable characters include new Minions display, an arch, swimming pool, snowman and "Peanuts" characters. Also there are elves, wreaths and stars.
3200 Rock Creek Road — Classic Christmas lighting display with music. Songs are sequenced with the lights. This is the 15th season of the dancing light display. Tune in to 107.7 FM on your car radio to listen to the music that accompanies the light show. 
3305 N. 63rd St. — Colorful display with many lights and animation, including a giant lighted dragon, across from Pershing Elementary School. Worth a drive to the northeast side of town.
3912 Touzalin Avenue — Inflatables, lights in the whole yard, reindeer display and live music playing. 
NORTHWEST
505 W. Keating Circle — White icicle lights frame the roof the house, life-size displays of Santa in a sleigh, snow people in a snow globe, Merry Christmas inflatable, big blue polar bear, Santa with reindeer, candy canes frame the yard and colorful lights decorate the tree. Check out the neighbor's house across the street for another nice light display.
933 Gaslight Lane — Large yard with light displays on the house and shed, Christmas music playing from the house, shed will be, two other houses on the block will also have light displays. 
4443 St. Paul Avenue — Big house on the corner with trees, variety of inflatables and many lights in the yard. 
5010 W. Saint Paul Avenue — Life-size inflatables, candy canes and colorful bulbs outlining the yard, lights frame the house. 
5101 N. 17th St.  — Lights are sequenced and move to the music, in the front and back yard. 
SOUTHEAST
1916 S. 28th St. — 2000 plus lightss decorating all the trees, bushes and eaves, located across from the Calvary Lutheran Church. 
3731 S. 17th St. — 6-8 p.m. Saturday. Live Santa visits. Full yard display, sequenced to music. Tune your radio to 93.1 FM.
5931 Cross Creek Road — Several trees of lights, dozens of yard ornaments including a Christmas train, a Christmas countdown and some hologram penguins on the garage.
5940 Abigail Drive — Lots of hand painted cutouts of kids' favorite characters. Four fun holday window displays and a laser light show.
6234 Franciscan Drive — Thousands of lights in colorful displays sequenced with music, including 11 handmade scenes from "Charlie Brown's Christmas," plus Frosty, Garfield and Olaf. Along side the characters are giant red ornaments. Look at Santa in the upstairs window as he moves around on Christmas Eve. See a variety of canes, Santas, snowmen, wreaths and a Nativity scene. The displays continue all around the side of the house. 
6645 Leesburg St. — The whole yard is decorated with displays and lights. Large pine tree with red lights and big white snowflakes. 
7300 Carson Road — "Clark on Carson" is this family's Christmas Vacation themed light show, sequenced to music. The light display includes Eddie's RV, Clark's Family Truckster and some new surprises. There are several donation bins out in the yard to collect winter clothing for the People's City Mission, feel free to donate, 7300 Carson Rd. Tune your radio to 96.5.
7543 S. 41st St. — A candycane theme with over 10 thousand lights covering the whole house, front and back, also many big inflatables.  Lights are on for 6 hours after sundown.
SOUTHWEST
Starting at 4005 S. 30th St. and ends at 4221 S. 30th — Giant candy canes with lights lining the street, in front of every neighbors home. This is the 34th year of candy cane lane. There are also two streets, Mark St. and John St. that branch off to the West of 30th St., with candy canes lining the houses along the streets.  
2531 Marilyn Ave. — The light displays are sequenced to the music. Tune in to the radio to enjoy. 
2765 Arlington — Light displays line the whole yard, including an angel, castle, Cinderella carriage, Eiffel Tower, manger scene, Santa, Sesame Street, Scooby-Doo and a forest with magical creature and misfit toys. The lights are on 24/7.  
6401 Pine Lake Road — Animated nativity scene that is sequenced to music. 3500 LED Christmas lights, reminding us of the true meaning of the season. Tune to 96.5 FM.
CENTRAL
1953 B St. — Giant red lighted bows and white lights frame the arches on the house. The house looks like a big present. 
Nearby
922 Maple St. (Springfield) — Thousands of dancing lights sequenced to your favorite Christmas songs. Enjoy the music from your vehicle by tuning your radio to 87.9 FM. The show is approximately 24 minutes long.
Holiday is courtesy of Phillip Wagoner. 
Photos, videos: Great Christmas lights in the Lincoln area
6234 Franciscan Drive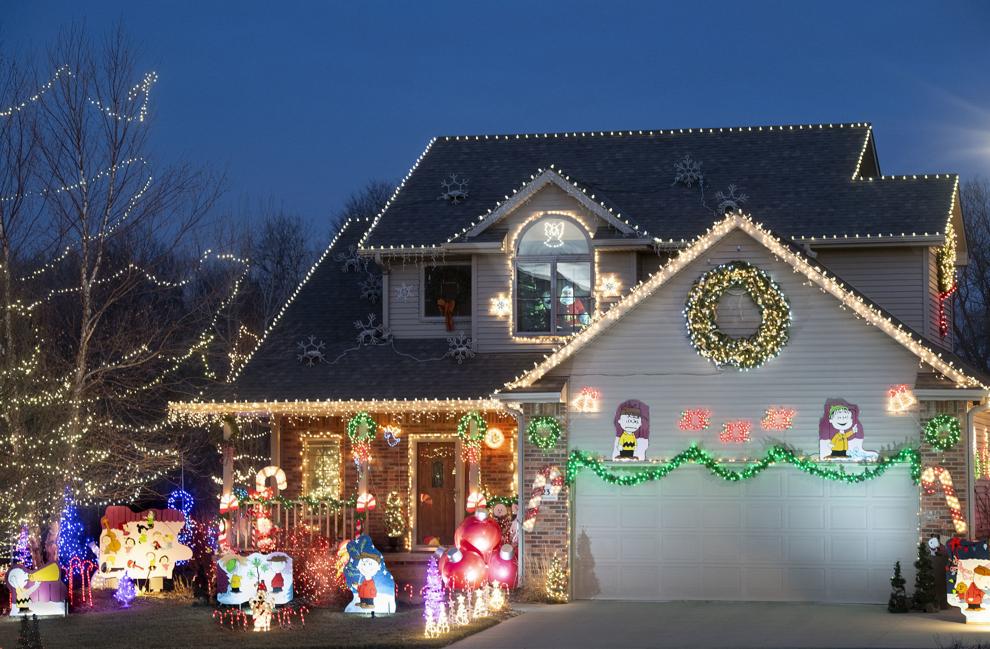 7543 S. 41st St.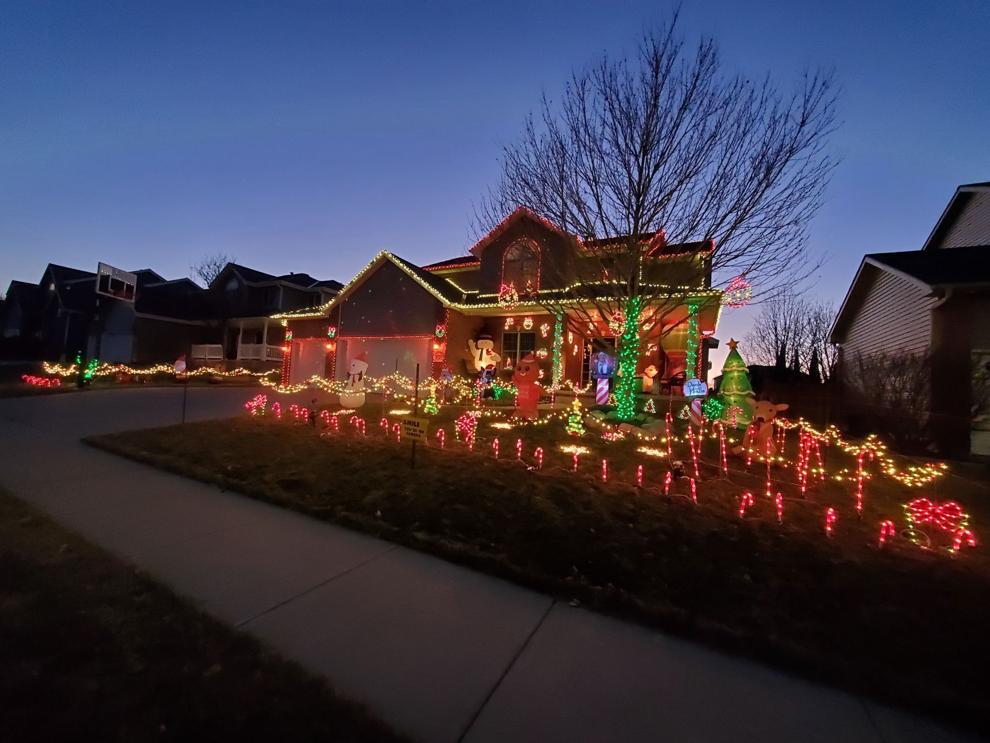 45th and St. Paul
2765 Arlington Ave.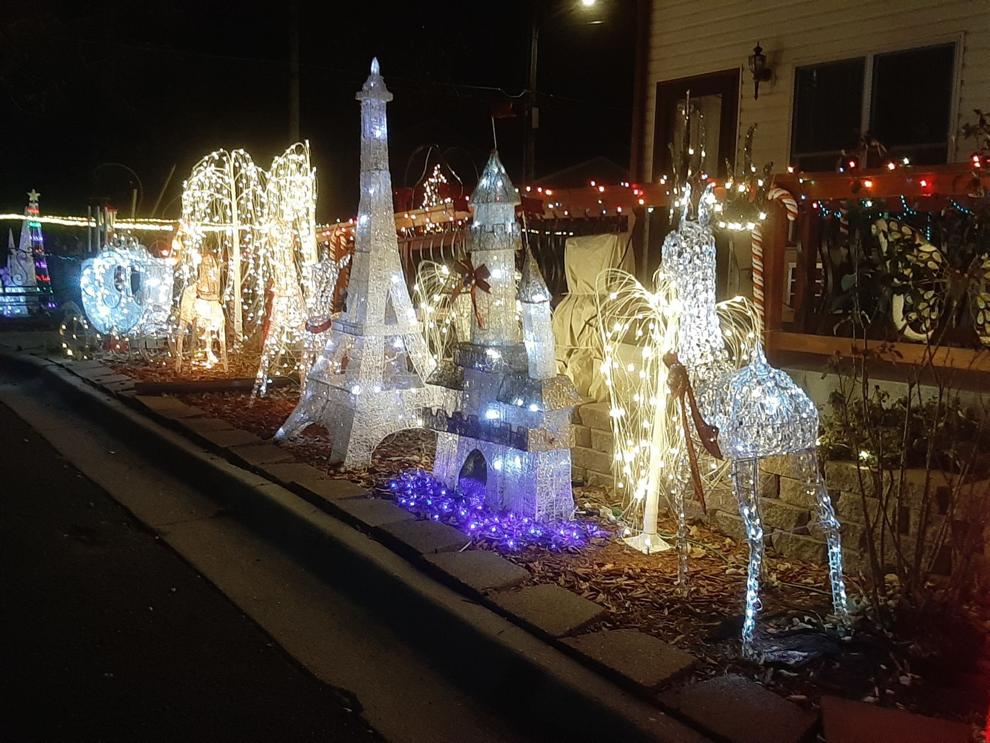 505 W. Keating Circle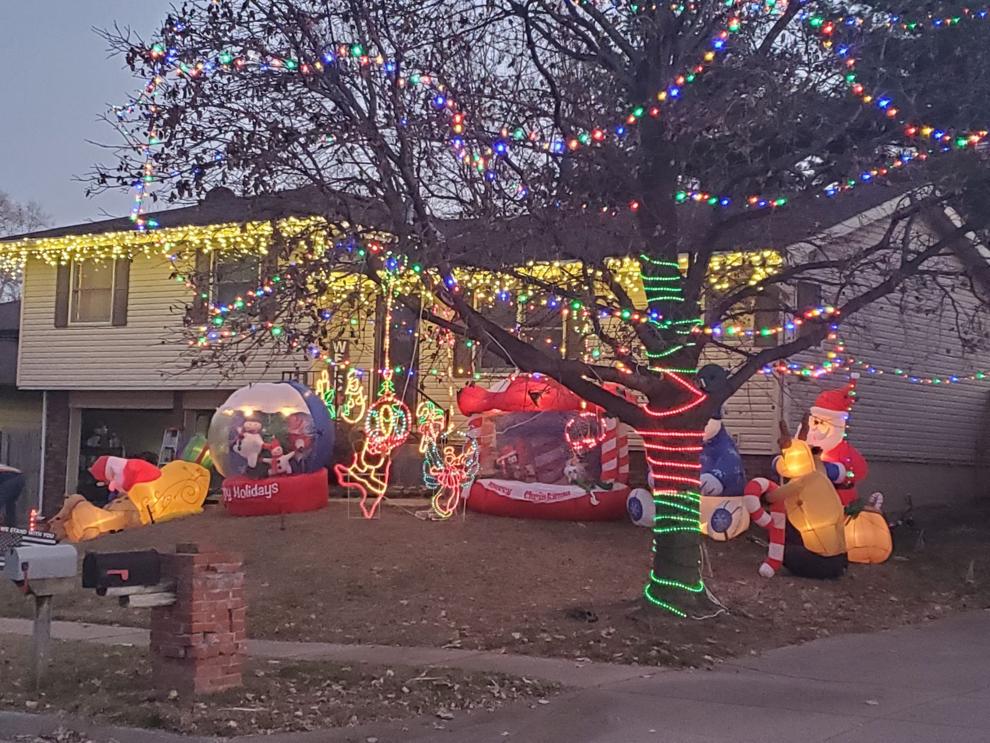 Watch Now: 3330 Whitlock Road lights
5521 Pawnee St.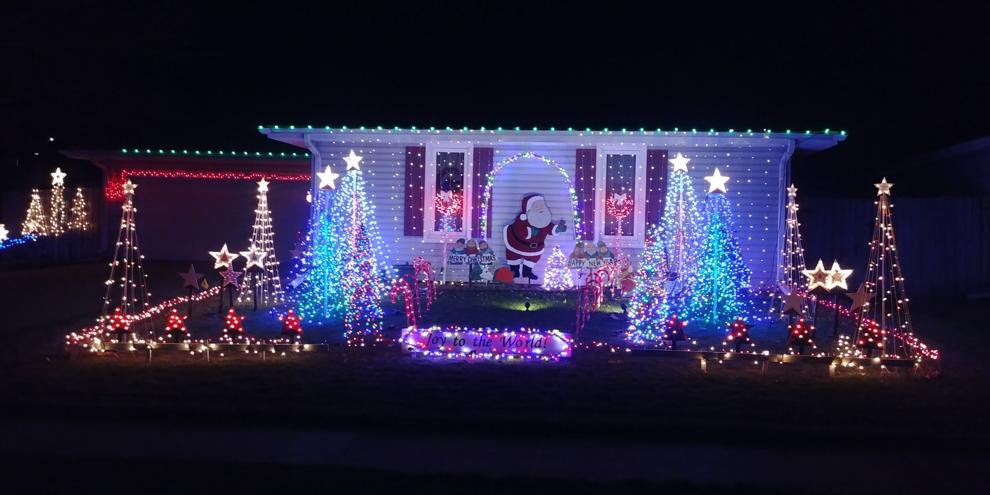 1540 N. 69th St.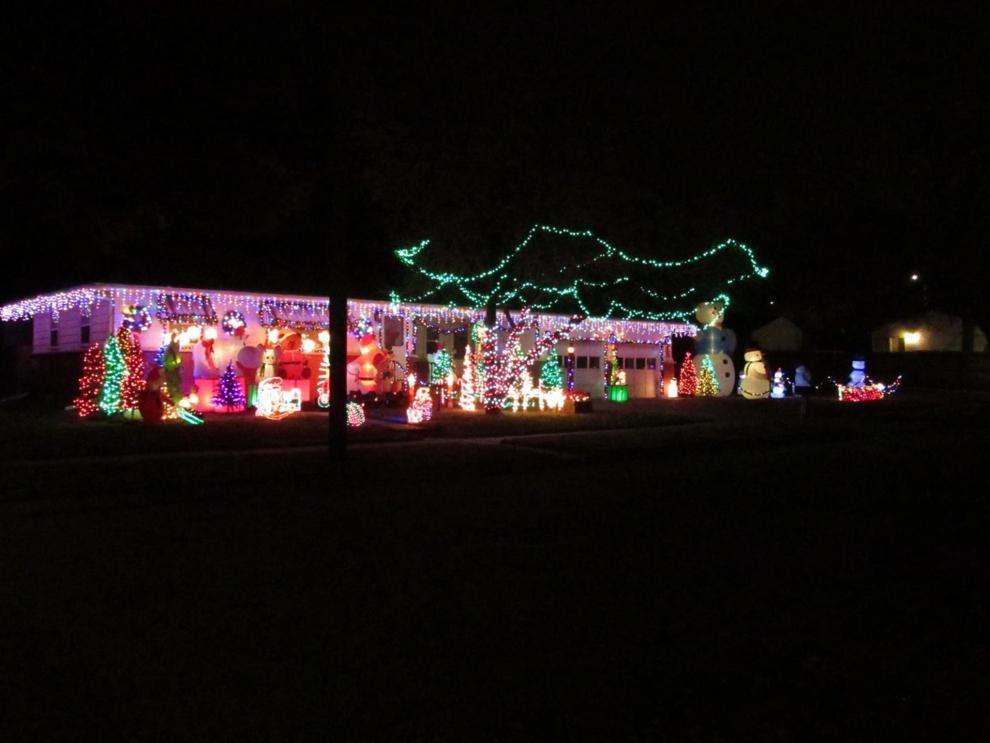 5101 N. 17th St.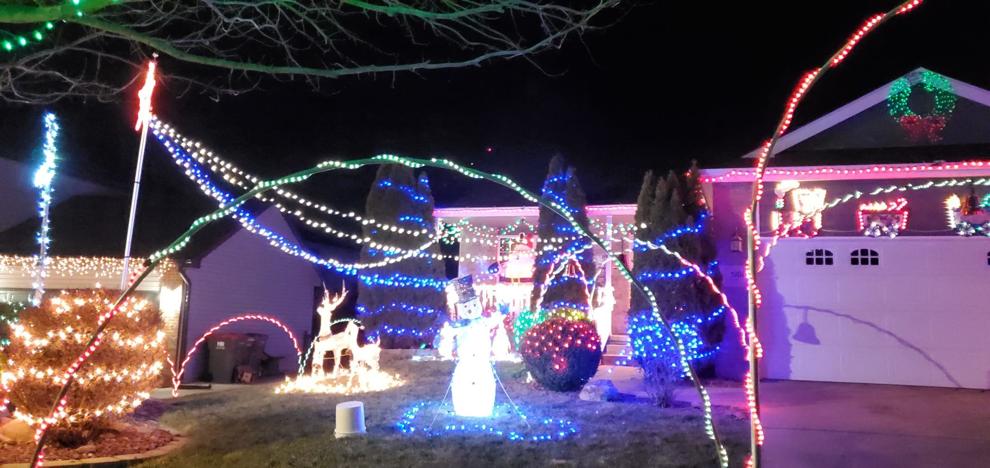 Watch Now: Snow globe at 21st and O
3912 Touzalin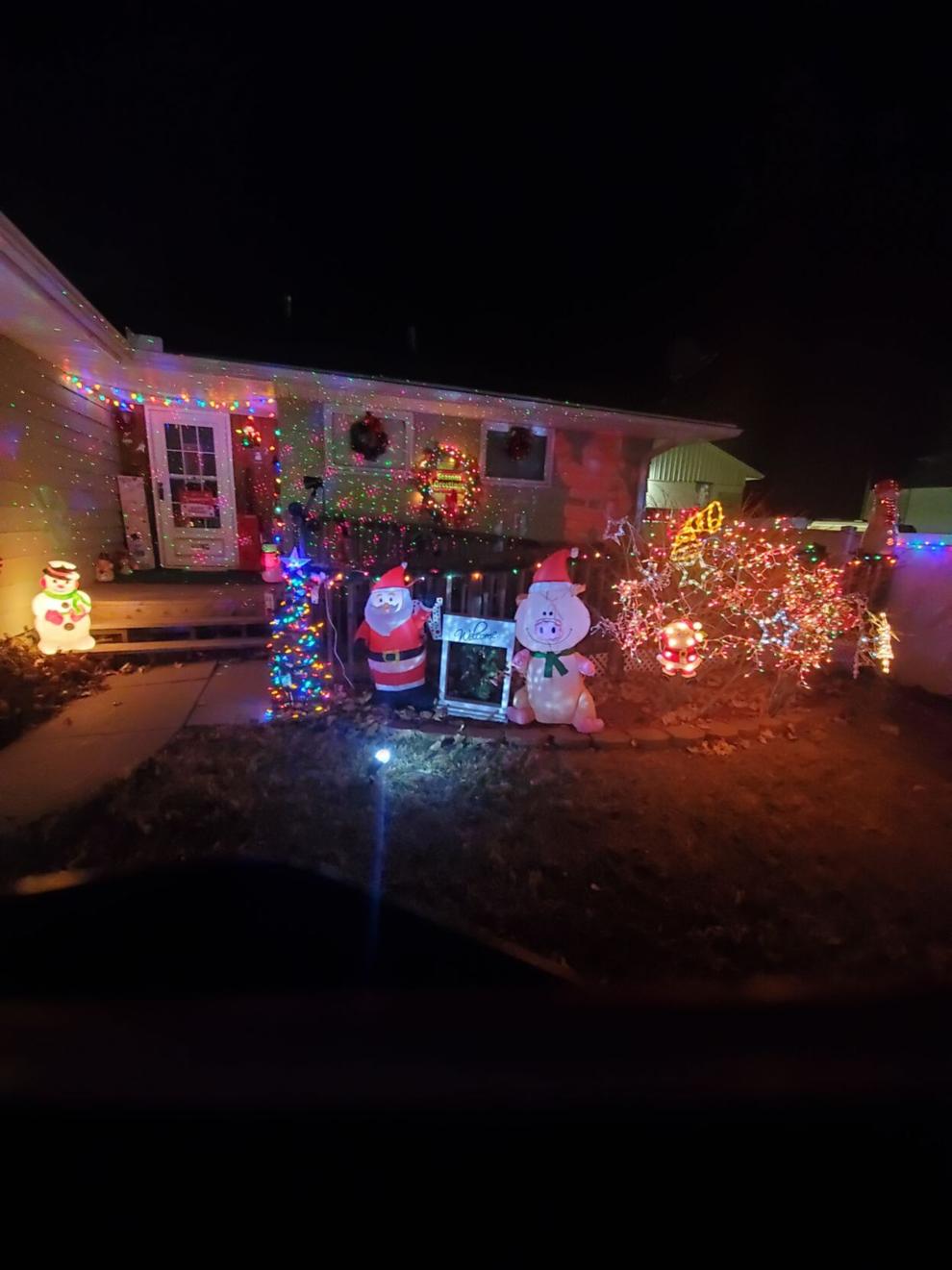 6401 Pine Lake Road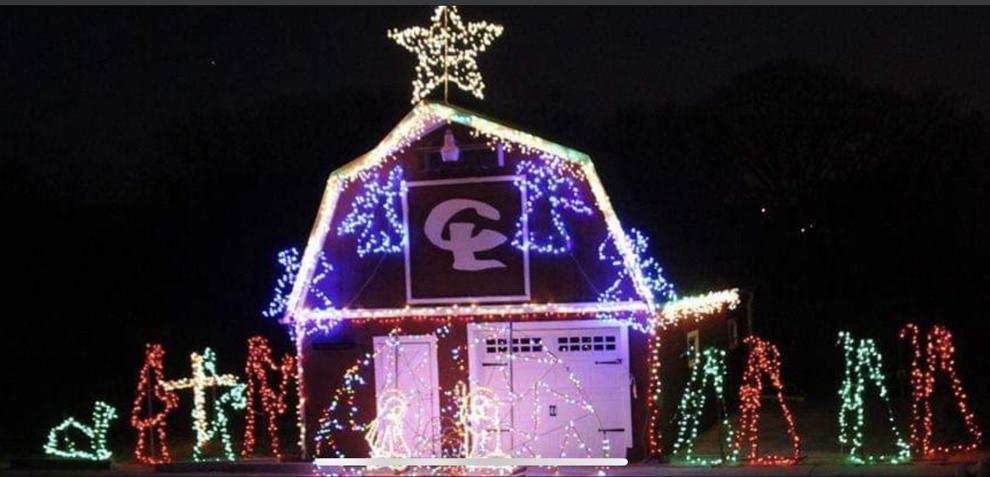 1953 B St.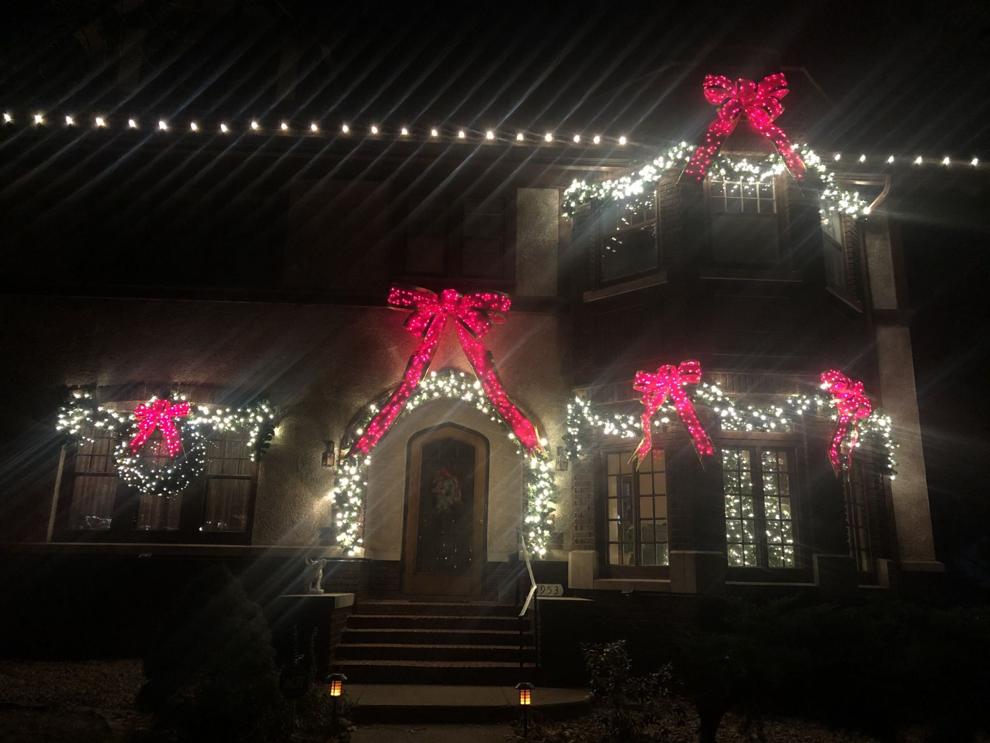 2430 Dorothy Drive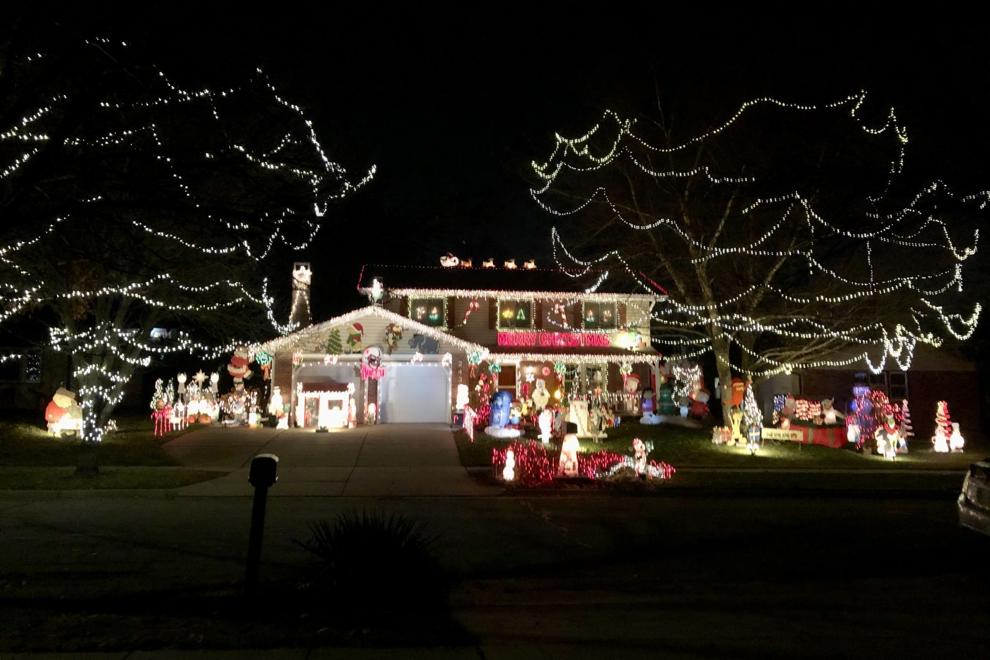 922 Maple St. (Springfield)
5010 W. Saint Paul Ave.