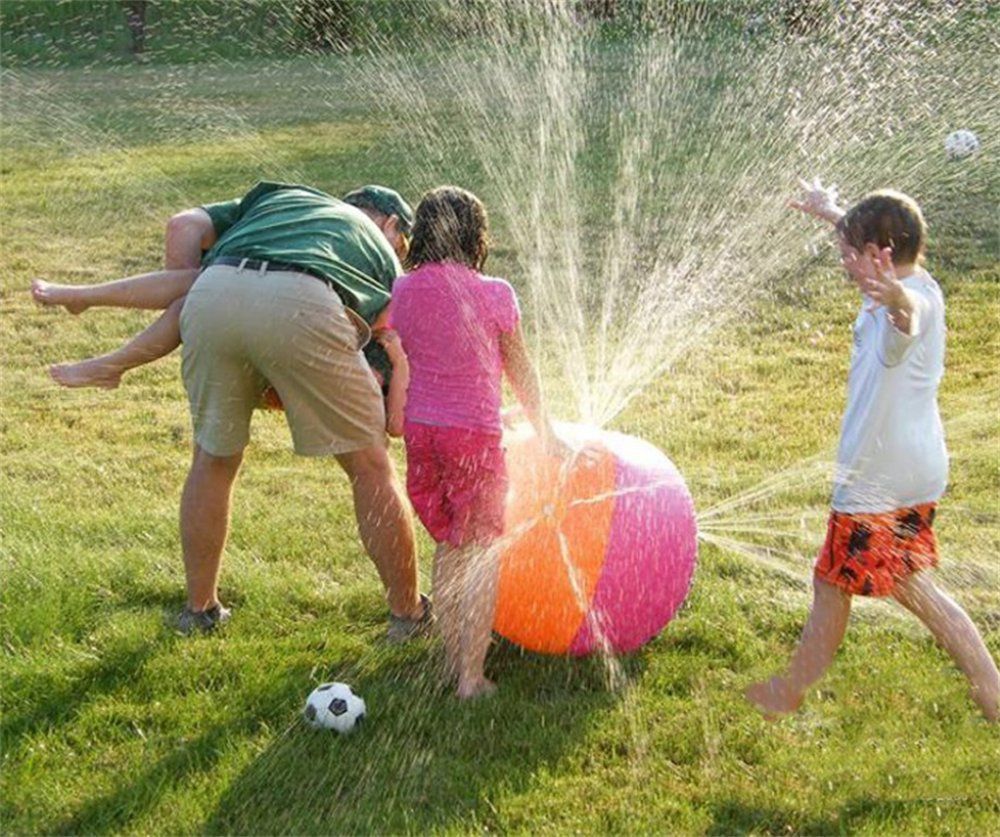 If you've been encouraging your children to abandon the screens and play outside this summer, these outdoor sprinkler toys will help keep kids active while staying cool on hot days.
1) Wahii Water Slide
Water slides are one of the easiest outdoor toys to assemble and are suitable for a wide range of ages. This 50-foot water slide by Wahii is a generous 12 feet wide and is perfect for large hilly backyards. The sturdy material supports over 250 pounds at a time, making it a great option for play dates or birthday parties. Just clear the ground of rocks or debris, place a sprinkler at the top, and enjoy.
2) Sprinkler Beach Ball
This inflatable beach ball adds an extra element of fun with a sprinkler system. Inflate the ball with a pump, hook it up to a water hose, then kick and toss the beach ball to release streams of water. The ball can be used in the pool, at the beach, or on the grass and is recommended for children aged four to 10.
3) Frog Pond Table
This Little Tikes frog pond table provides endless entertainment for the toddler crowd. The table holds seven gallons of water and has two launchers on the side for five frogs. Shoot the frogs into the pond, into the center lily pad, or on to one of two floating lily pads. There's also a spinner that turns the table into a lazy river.