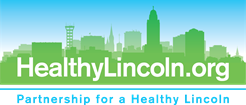 Screen time and social isolation - Health experts warn us a lot lately about too much "screen time" for a variety of reasons. One of those reasons, too much time spent on smart phones and social media, isolates people from one another, say social scientists. Rather than actually talking to their friends, teens can be seen sitting in a group texting each other – and adults are not much better. Parents can often be guilty of bringing their smart phones to the dinner table or staring at their tablets and laptops as the kids play video games. While senior citizens might not be spending countless hours on a smart phone, researchers say they spend many of their waking hours staring at a TV screen.
Friends beyond FaceBook, using screen time to make a difference - What's the net effect of all this screen time? The concepts of "neighbor" and "friend" have been co-opted in the Facebook-Instagram-Twitter-Snapchat age. Conversation has been replaced by social media posts and emojis. But in a city like Lincoln, our neighbors aren't just the people in the neighborhood where we live, and our friends are more than just the faces on our Facebook friends list. In Lincoln, we know making one neighborhood stronger and healthier makes our whole community stronger and healthier - and it's never been easier to do. On Give to Lincoln Day, May 31, a mouse click can make a huge difference in the lives of your friends and neighbors. Here are two great ways to use your screen to make a difference in the lives of your neighbors - children, families and seniors. Early giving starts May 1 at www.givetoLincolnday.com.
Here are two great ways you can "friend" our community. The first, Streets Alive!/ Belmont Community Development Project, is an effort to help create a safe outdoor community space in the hub of the neighborhood, Belmont Park. Working with neighborhood organizations, Lincoln Parks and Recreation, Lincoln Parks Foundation and the Lincoln Police Department, Partnership for a Healthy Lincoln is raising funds for an outdoor classroom for Belmont preschool, elementary and middle school kids that will also serve as a meeting and activity space for neighborhood seniors, families and organizations. Prior to Give to Lincoln Day, you can join us at the family fun center, Defy Gravity, on Tuesday, May 1, from 4-7 p.m. A portion of the proceeds will go to support the community development project.
The second, the Partnership for a Healthy Lincoln/LPS Community Learning Center project called WeCook, helps low-income children and families build stronger, healthier bodies through an interactive gardening, cooking and physical activity program. Kids learn to garden, make healthy snacks and meals, and channel their energy into physical activity to help combat the ever-growing national childhood obesity epidemic, where poor children are most at risk. This multi-generational program reaches beyond the school setting to engage parents and extended family in healthy eating and active living.
So starting May 1, while you are on your screen, go to www.givetolincolnday.com and click on "give" at Partnership for a Healthy Lincoln. Every donation helps make Lincoln healthier and stronger – one "friend" and neighbor at a time.