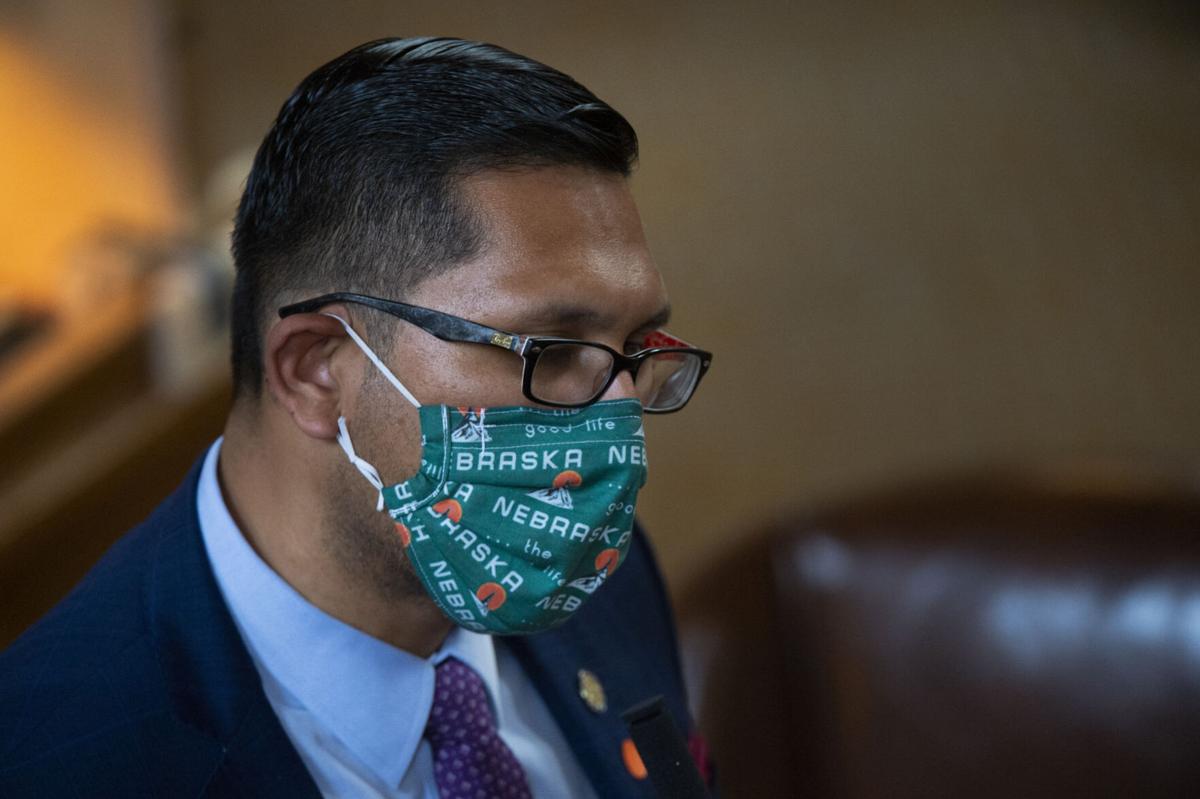 This week I started a #COVID19 vaccine trial. I lost my dad to this virus and I've seen how this virus disproportionately impacts people of color, especially Latinos like me. I want to help ensure this vaccine is effective & safe for EVERYONE. Thanks for following along. #Omaha pic.twitter.com/TL57O62yy7

— Senator Tony Vargas😷✊🏾 (@TonyVargas) October 8, 2020
State Sen. Tony Vargas took to Facebook on Wednesday to announce he is participating in a COVID-19 vaccine trial in Omaha and to urge others to learn more about the trial.
Vargas, who lives in south Omaha, lost his father to the coronavirus in New York, and others in his family have tested positive and recovered.
"I want to make sure others don't go through what my family went through," he said of his decision to help test a vaccine.
And he wants to help ensure the vaccine is effective and safe for everyone, he said. The trials, this one through Meridian Clinical Research, are struggling to recruit people of color to participate, he said.
"We know COVID-19 disproportionately impacts people of color," Vargas said. "I want to help ensure this vaccine is effective and safe for everyone."
The vaccine could be one developed by the National Institutes of Health and the biotechnology firm Moderna Inc. But a Meridian investigator said this summer it potentially could be involved in other coronavirus vaccine trials.
As of this month, researchers around the world are testing 44 vaccines in clinical trials on humans, and at least 92 preclinical vaccines are under active investigation in animals, according to The New York Times.
Vargas said he couldn't disclose which trial he's in, only that he's in a trial.
Vargas was one of the champions for safety during the 17-day legislative wrapup of the 2020 session. He wore his face mask almost all the time, even when speaking on the microphone, while most other senators took theirs off at their seats and when speaking, or didn't wear one at all.
He also tried to introduce a bill (an LB667 rewrite) to mandate safety measures on meat processing production lines. He got a hearing on the bill but that was it.
He recently got attention from BBC News with a profile on his fight to strengthen protections for meatpacking workers while dealing with his own personal tragedy.
He's in the trial, he said, because he wants to do his part and wants people to see a person of color participating and allow others to make the decision on whether it's best for them. He will continue to share the experience in videos on Facebook, he said.
"There are a lot of misconceptions about the trials, but ultimately if people of color don't participate, this vaccine may not be as effective as we need it to be for everyone, especially people of color," he said in an interview.
The virus disproportionately affects people of color, as seen across the country and in Nebraska, he said.
Talking to people at the University of Nebraska Medical Center and others in the medical community, he learned there's not enough Latinos, African Americans or Natives participating in the trials. So the trials are slowing down recruitment to get enough of a representative sample of those most affected by COVID-19, he said.
He got the injection Monday morning, he said. He feels fine and has had no side effects.
Participants in the study are injected either with an investigational COVID-19 vaccine or a placebo.
The trials are in six states, with three locations in Nebraska: Omaha, Norfolk and Grand Island.
As a former science teacher and someone who believes the science needs to work, Vargas said he wants to help make sure a vaccine is available that works as effectively and safely as possible.
And if other people are comfortable enough to do this, and want to learn more, they can visit mcrmed.com/covid, he said.