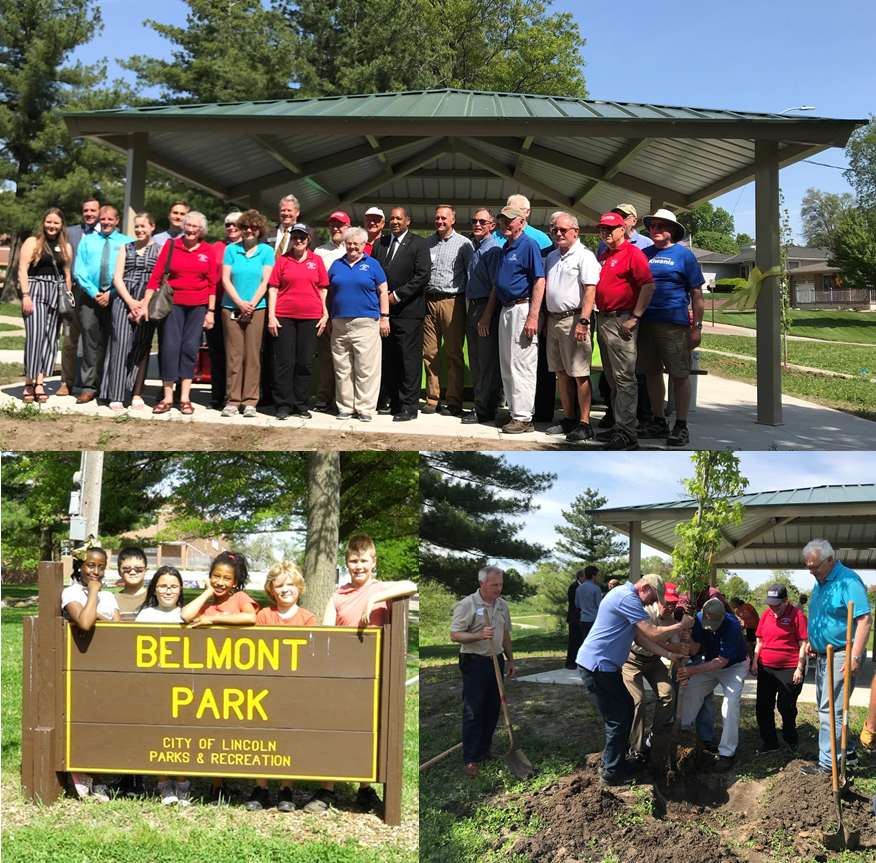 Partnership for a Healthy Lincoln hosted a ribbon-cutting ceremony May 16 to dedicate the first-ever "Streets Alive!" community development project, a covered outdoor shelter in Belmont Park. "Streets Alive!" is an annual health and wellness outreach festival that moves to a new neighborhood every two years. Belmont hosted "Streets Alive!" in 2017 and 2018.
Partnership for a Healthy Lincoln created the "Streets Alive!" community development project to leave a lasting health impact on the neighborhoods that host "Streets Alive!" The project was a joint neighborhood initiative created to support active outdoor living and learning, community engagement, and neighborhood safety and revitalization. The covered shelter will serve as an outdoor classroom, expand outdoor programming for several neighborhood organizations, and offer additional meeting space for the whole neighborhood.
You have free articles remaining.
The project was made possible primarily through the support of Lincoln Parks and Recreation, Lincoln Parks Foundation and Nebraska-Iowa Kiwanis Foundation; the Sunrise, Northeast, Lincoln Center, Capital City and Cornhusker Kiwanis clubs, platinum sponsors; Lincoln Concrete Specialists, gold sponsor; and the Realtors Association of Lincoln and NeighborWorks Lincoln, silver sponsors.
City Council Chair Bennie Shobe, a longtime supporter of "Streets Alive!", officiated at the dedication, and members of the Kiwanis clubs joined neighborhood children and Parks and Recreation staff to help landscape the shelter site by planting trees.
The 2019 "Streets Alive!" festival will be hosted by the South Salt Creek/Cooper Park Neighborhood on Sunday, Sept. 22. The festival will collaborate with the Lincoln Calling music fest, the Lincoln Arts Festival and the Lincoln Police Department Catch a Cop Run for a weekend of active outdoor fun.