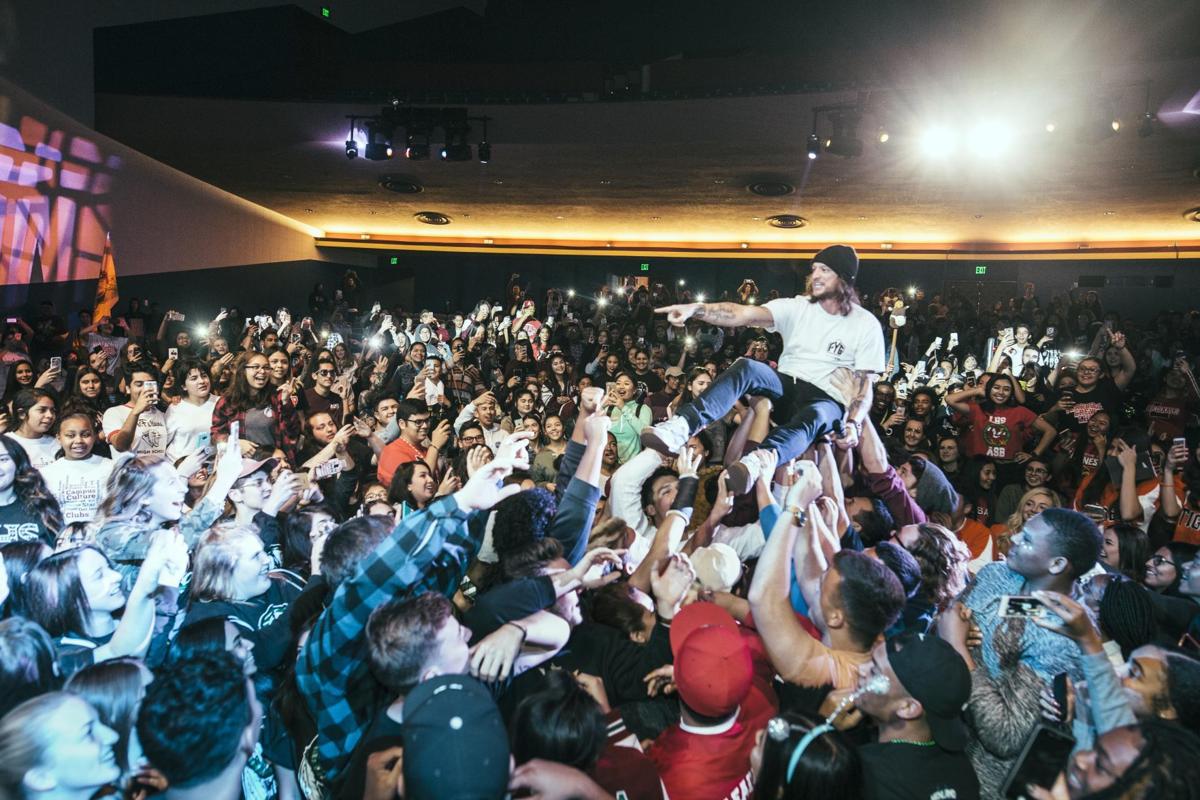 The small-town skateboarder rides a tour bus now, living like the rock star he's become to high school students across the country.
Mike Smith looks the part, too. Long hair spilling out of his beanies and flat-billed ball caps, tattooed arms gesturing like exclamation points when he's up on the stage or down on the gym floor.
He's booked 135 speaking gigs this academic year, delivering his message to hundreds of thousands of teens from more than 2,000 schools:
* Here's how you can make a lasting impact on your campus.
* Here's how you can leave a legacy.
Young people want to be part of something incredible, he said. They all have what he calls the tiny whisper inside of them, quietly urging them to be part of something bigger.
"Change is written in the DNA of the hearts and the souls and the minds of young people," he said during a TEDxYouth Talk in Lincoln. "They believe making a difference matters more than making money."
Smith reaches millions more students each week with his video series, "The Harbor," hosted by Jostens, the yearbook and class ring provider that's branched into educational programming.
Now in its fourth season, Smith's series — filmed in Lincoln — airs in 5,000 schools in all 50 states, said Chris Mathew, senior manager of Jostens Renaissance.
Sometimes with guests, sometimes on his own, the skater-turned-speaker confronts the tough issues teens struggle with, the issues that will shape who they become, the issues that can make teachers uncomfortable, Mathew said.
Bullying. Stress. Suicide. Self-confidence.
"Mike can relate to kids better than anyone I've ever met," he said. "It's a gift he has. He's really able to talk to them as they want to be talked to."
Smith was touring the West Coast in January — leaving Bakersfield, California, for San Francisco, then Seattle and Portland and Boise. He would speak to thousands of students at a time and then board the bus, bound for the next gig.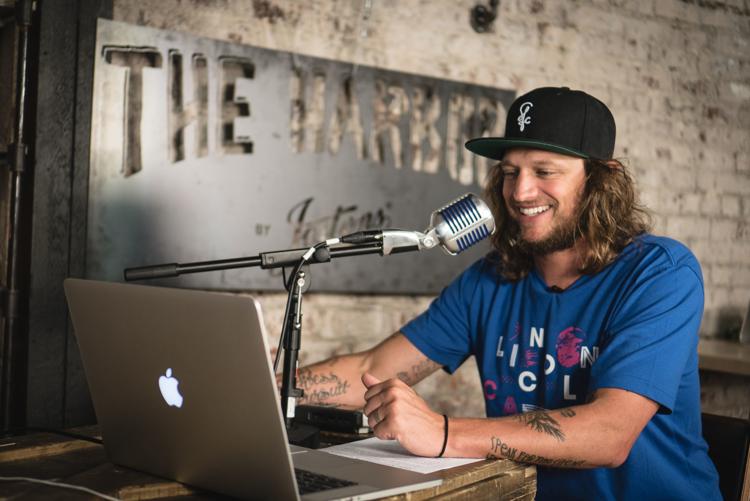 The 34-year-old from Chase County calls himself a professional teenager, a lover of misfits, the biggest youth speaker in the world: Earlier this school year, he stood before his largest audience yet — 7,000 students at Michigan State's basketball arena.
He was interviewed by BuzzFeed last month, Forbes last year.
But not that long ago, he spent nearly a month living beneath a bridge on West South Street, gathering financial kindling for the legacy he wants to leave — The Bay, his 30,000-square-foot skatepark, coffeehouse, music venue, art space and outreach center at 20th and Y.
He wants the nonprofit to help young people find their passions, and to break the cycle of generational poverty. It's the reason he's on the road, and on camera, and involved in so many other efforts.
"The Bay is at the center of everything that I think about," he said from somewhere in California last month. "And everything I care about."
In his talks and on his website, he likes to point to his unremarkable roots: He graduated in a small city in the heart of the country with a 2.4 grade-point average and a 19 on his ACT.
But he stood out as a teen, after his father's job with Sysco Foods moved the family to Imperial from Rapid City, South Dakota.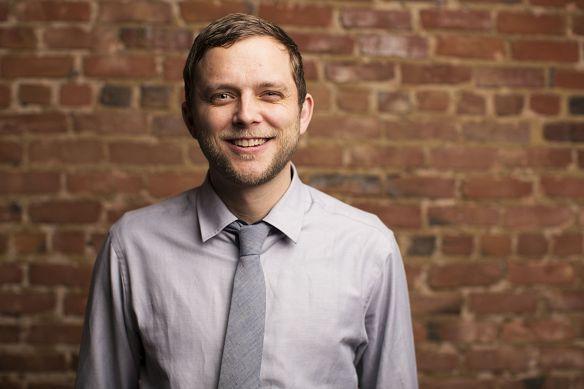 "Man, I remember him, he was 14 and just dressed differently than most kids at school. He had green hair if I recall and was just into different cultural things than we had in that town," said longtime friend Andy Norman.
Here was a kid who had been places. Rapid City seemed like a metropolis by comparison, and Smith had also spent summers with his grandmother in California.
"We didn't have much skateboarding or live music or anything like that, and I found a kindred spirit in him," Norman said. "We bonded really quickly."
Norman is still close to Smith. They recently merged their nonprofits — Smith's The Bay with Norman's Hear Nebraska — to create Rabble Mill. Smith officiated the marriage of Norman and his wife. Norman co-authored Smith's 2017 book, "Legacy vs. Likes."
So he's familiar with the trajectory of his friend's career. And he's surprised: He didn't see this coming from the green-haired teen he met in high school.
"Absolutely not. My recollection does not pull up much direction from him. He was just fun. He was creative," Norman said. "I didn't know this side of him that kind of developed into what I would describe as incredibly strategic."
You have free articles remaining.
Smith is surprised, too. He had other plans.
"When I was a kid, being a lead singer in a punk band seemed like the coolest thing I could be. Or a pro skateboarder."
He attended a Christian college in Omaha, and then worked as a youth outreach worker for Cedars in Lincoln.
He started seeing what Lincoln offered its youth, and what it didn't. If you wanted to play sports, you had plenty of opportunities. If you wanted to skate, or create art, or listen to live music as a teen, you were limited.
"I really wanted to create a place where kids could do the things I wanted to do when I was young. I didn't have anything like The Bay when I was a kid."
He Googled: How to start a nonprofit. He asked his friends' fathers to be his board of directors.
To raise money, he skated across Nebraska — Scottsbluff to the Capitol — three times. He vowed to sleep under a bridge until he collected $10,000. It took 27 days.
"The internet did what the internet does," he said. "People started sending money from across the country."
He started with a skatepark in the mall in 2010, near the entrance to Sears. He had $300 in his checking account on its opening day. Rent was $4,000, and he was already a month behind.
But kids started coming by the hundreds.
"I'm just sitting there and I'm blown away at the determination that these kids have," he said during a TED Talk in Omaha. "They fail trick after trick after trick after trick and then they succeed and they land one."
He moved The Bay to its warehouse on Y Street a year later, and it became more than a skatepark. Smith and his staff became social workers, helping the families of skaters pay rent, sign up for food stamps, find housing, jobs and cars. It hired a homeless outreach worker and, in 2015, won a service award from the Lincoln Homeless Coalition.
Smith doesn't pay himself as director, he said, instead investing in a staff that has helped him grow the nonprofit and expand its services.
"My thought process has been: Surround yourself with incredible people who are more interested in what's next than what was. A lot of people only think about what other people have done and try to copy that."
But he could, and should, take credit for The Bay's success — and his other achievements, his friend Norman said.
"He loves to be told he can't do something. He loves challenges and he loves proving people wrong. He has more than one chip on his shoulder, and that drives him."
Years ago, before he started The Bay, Smith would fill his backpack and skate through downtown.
He'd listened to his own tiny whisper, and it told him he could do something meaningful, even incredible, on his skateboard.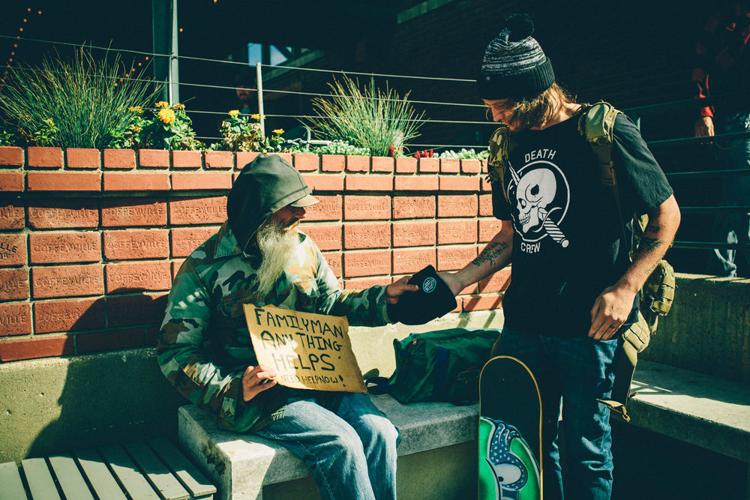 It told him: "You can take that thing and you can use it to cause change," he said during a talk. "You can take that thing and you can use it to make a difference."
He would skate to street corners and under bridges, giving homeless people food, water, socks, hygiene items. Then a friend joined him. And then another. And then dozens more.
This was the start of Skate for Change, which has grown to 80 chapters around the world, Smith said. Skaters giving hats and socks to homeless, cleaning up parks, serving from their skateboards.
His whisper didn't stop there. He helped launch Find Your Grind, which helps young people match passions to their future professions. He works with the clothing company Ethika, which donates apparel to homeless shelters. He interviews Lincoln students and celebrities — Tony Hawk, John Harbaugh, Hannah Huston — for "The Harbor."
"We've had people talk about divorce or dating violence, eating disorders or mental health topics that teachers maybe are uncomfortable starting a lesson around."
The book he and Norman published last year, directed toward Generation Z and Millennials, teaches young people the value of chasing a legacy instead of collecting social media likes — the difference between being a leader and an influencer.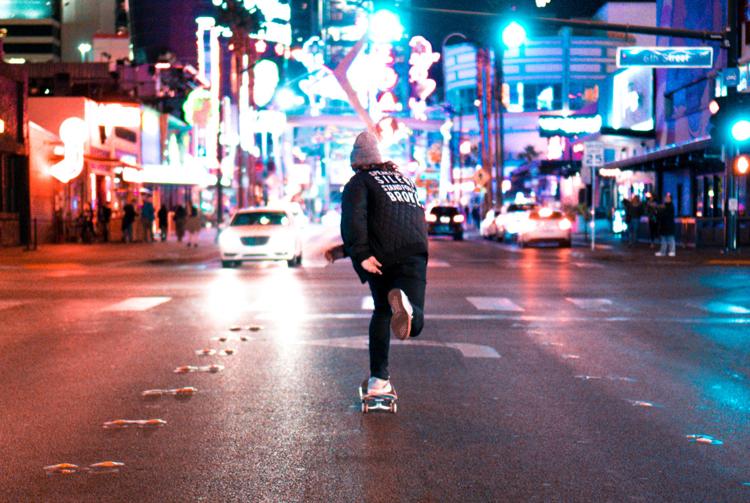 He's also starting a new company, Leadership Live, a virtual classroom from which Smith will deliver lessons on high school leadership.
"Every time I talk to him," Norman said, "he tells me he's the new co-owner of something."
Smith isn't finished. He wants to book more corporate speaking events, to help bridge the gap between generations. It's time to get all ages working together to make change, he said.
"I want to push the conversation about how do we really make a culture in our community to make a massive impact."
And this: He's eager to get off his tour bus and back on his board. He'd like to skate across the country next year.