Everett "Bud" Hopkinson didn't treat the shot he was about to get in his left arm as anything special.
"I've had so damn many shots in my life," the 88-year-old retired teacher said with a laugh.
But this shot was indeed notable: the second vaccination intended to protect the Papillion nursing home resident from contracting COVID-19. And if recent figures for new infections in Nebraska's nursing homes are any indication, those shots are proving effective in stopping spread of the deadly virus.
COVID-19 cases within Nebraska nursing homes have fallen dramatically since health officials launched widespread vaccinations within the facilities, a World-Herald analysis of federal data shows. The same positive trends can be seen in Iowa and across the country, too.
Those results carry significance beyond the vulnerable residents of long-term care facilities — offering real-life, clinical evidence that the vaccines could one day help stamp out the worldwide pandemic.
Once the long-term care vaccination program got off the ground, COVID-19 cases among residents of Nebraska's nearly 200 federally licensed nursing homes dropped by more than 80% in just three weeks, according to figures reported to federal regulators.
Numbers have fallen almost as sharply among nursing home staff members, too. As further evidence of the shots' effectiveness, the analysis found the share of total COVID-19 cases coming from nursing homes in Nebraska and the United States are now a fraction of what they've been for most of the pandemic.
"It is fantastic," said Dr. M. Salman Ashraf, who as medical director of the Nebraska Infection Control Assessment and Promotion Program has been working with long-term care facilities to prevent and contain virus outbreaks. "I do agree we are most likely seeing the impact of COVID-19 vaccines. It's great news for our facilities."
Indeed, the results appear to mark an important development for nursing home residents, who have paid a huge price during the COVID-19 outbreak.
In Nebraska, nursing home residents account for more than 40% of all COVID-19 deaths. And even those avoiding the deadly virus have faced months of confinement and limited outside contact that have been detrimental to their health and feelings of well-being.
"We have been saying that vaccinations are part of the way out, and I think that's what we are seeing," said Heath Boddy, CEO of the Nebraska Health Care Association.
In many ways, the long-term care vaccination program jointly launched nationally in December by the Centers for Disease Control and Prevention and partner pharmacies represented a real-life test of how well the vaccines work. So far, the results have to be seen as encouraging, Ashraf said.
"It's giving it a mini-test," he said. "If it can protect the nursing home community, it can protect the whole country, too."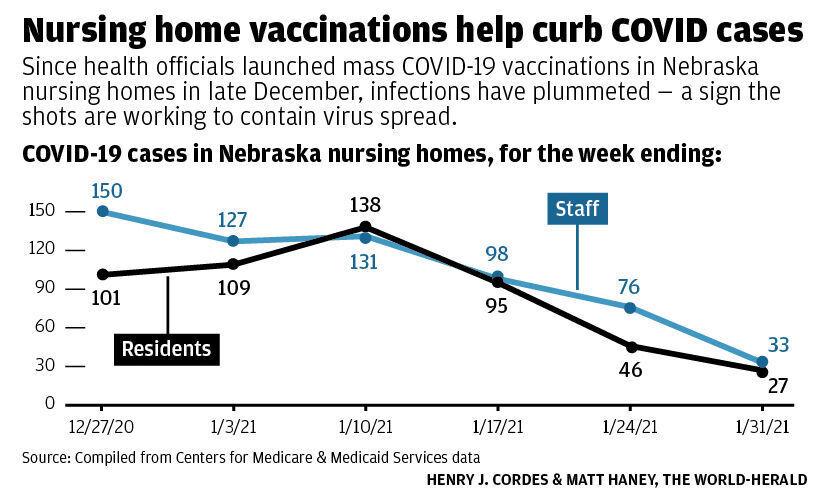 However, the long-term care vaccination program also has pointed out a challenge that must be overcome if the nation is ever to be completely freed of the pandemic: the reluctance of many to take the shots.
A Feb. 1 report by the CDC found that during the first round of long-term care vaccinations, only 38% of nursing home workers and 78% of residents consented to the shots. Ashraf said anecdotal evidence he has seen suggests Nebraska figures were better, but the state has no doubt faced some of the same hesitancy.
That's concerning, because experts have said it could take up to 85% of Americans getting vaccinated to achieve the "herd immunity" that would stop widespread transmission of the virus. Experts say such figures point out the need for more education and outreach to counter misinformation about the vaccines, much of it spread on social media.
It's hoped the falling case numbers will ultimately hasten the reopening of nursing homes to outside visitors and the renewal of in-home social activities, something both residents and their families have longed for since the first virus cases were reported in Nebraska last March.
"We're coming up on a year of lockdown for those folks," said Hopkinson's daughter, Trish Rodriques of Omaha. "It's been a long haul."
There wasn't much that Orville and Mildred Zeisler didn't do together.
For decades, the couple from Emerson, Nebraska, ran Millie's Lunch and Pool Hall, a restaurant that Orville built with his own hands by renovating the town's shuttered movie theater. He even built a family home above the restaurant where the couple raised their three daughters.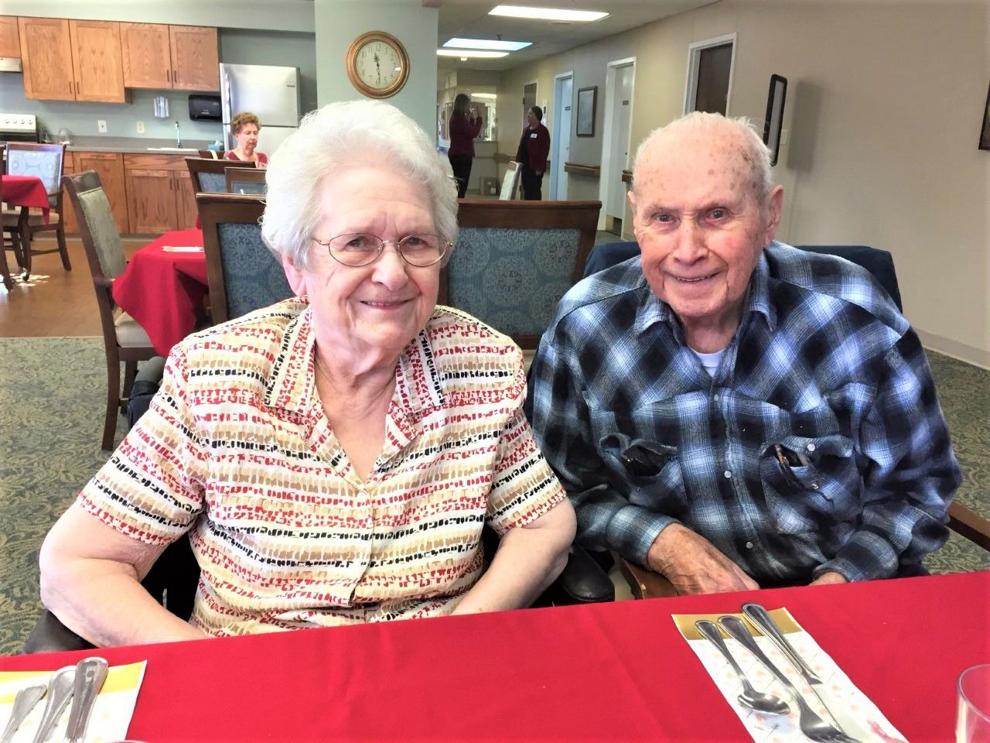 The Zeislers late in life moved in together into Emerson's small nursing home. This fall, when the home was hit with a COVID-19 outbreak, they contracted the virus together.
The couple marked their 71st wedding anniversary in the home's COVID care wing, shut off from their family.
And then in late November, the two died in the home six days apart. Orville's death came just 12 hours after he'd watched his wife's funeral from a video screen in his room.
"He was always looking out for Mom," said their daughter, Dorothy Oetken. "When she died, he lost his purpose."
Vickie Loofe, another daughter of the Zeislers, said it was a difficult way for their family to see their parents live out their final days.
"It's pretty cruel," she said of the virus' toll. "I don't know of a better way to describe it, not being able to be with them at that time."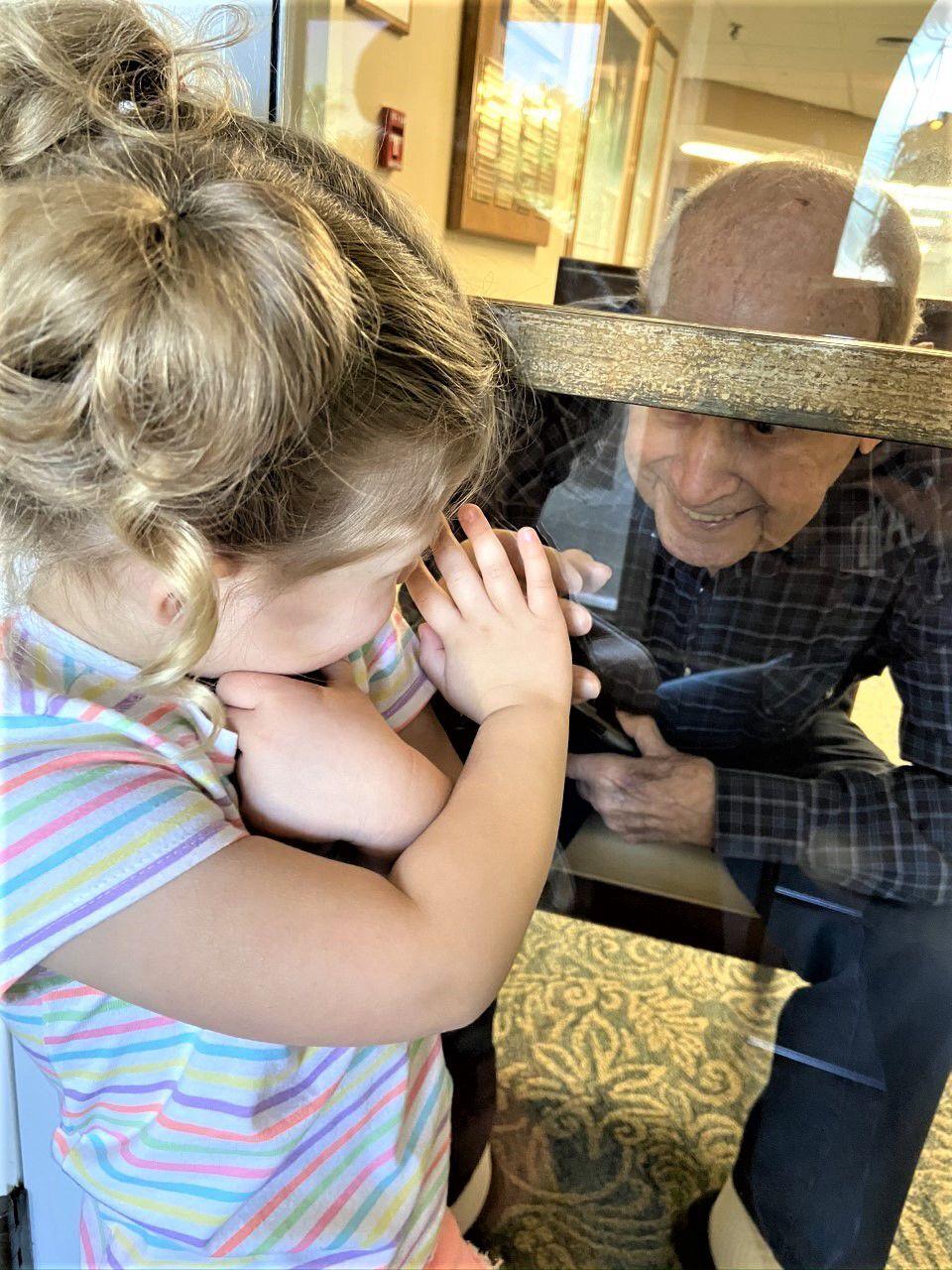 Orville, 94, and Mildred, 90, became among more than 800 Nebraska nursing home residents who have lost their lives after testing positive for COVID-19.
From the start, nursing homes have been at the epicenter of the pandemic, and it's not hard to understand why.
Dozens of medically fragile residents, living in a congregate environment, with caregivers who come and go from the homes each day, making it impossible to keep residents isolated from the broader community.
National studies — including a January study by the CDC — have shown a strong correlation between community virus spread and nursing home cases and deaths. If people in a community aren't taking precautions and the virus spreads widely, it almost inevitably will be brought into a care facility by a staff member who is not yet showing symptoms.
"We screen, and we test, and we make sure workers wear PPE, and despite that, you can still get COVID in your building," said Dr. Tony Hatcher, chief medical officer for Hillcrest Health Services, which operates eight care facilities in eastern Nebraska.
Indeed, federal data shows almost three-fourths of Nebraska's nursing homes have seen at least one COVID-19 death. Three homes have reported at least 20 deaths. In Nebraska's rural areas, it's not uncommon for an outbreak to wipe out more than one-fifth of a county's nursing home population.
Care facilities in Nebraska and Iowa were particularly hard-hit when the virus surged this fall, giving those states among the highest infection rates in the country and threatening to overwhelm hospitals. At the peak of the surge, Nebraska was seeing a dozen deaths a day among its 10,000-plus nursing home residents.
Given the vulnerability of such residents, state and federal officials made care facilities a top priority when the national vaccination rollout began in December. The first widespread vaccinations of nursing home residents and staff were launched in Nebraska's homes beginning Dec. 28.
So what have been the results?
That can be difficult to discern on the surface, because nursing home cases and deaths in Nebraska already were trending down from the fall surge when the vaccination program began. But a closer look at the numbers suggests vaccines are making a mark.
The vaccinations were not expected to show immediate results. The CDC has said it typically takes a few weeks after vaccination for the body to build up the immunity that would protect a person against COVID-19. That means someone exposed just before or just after vaccination can still come down with COVID-19.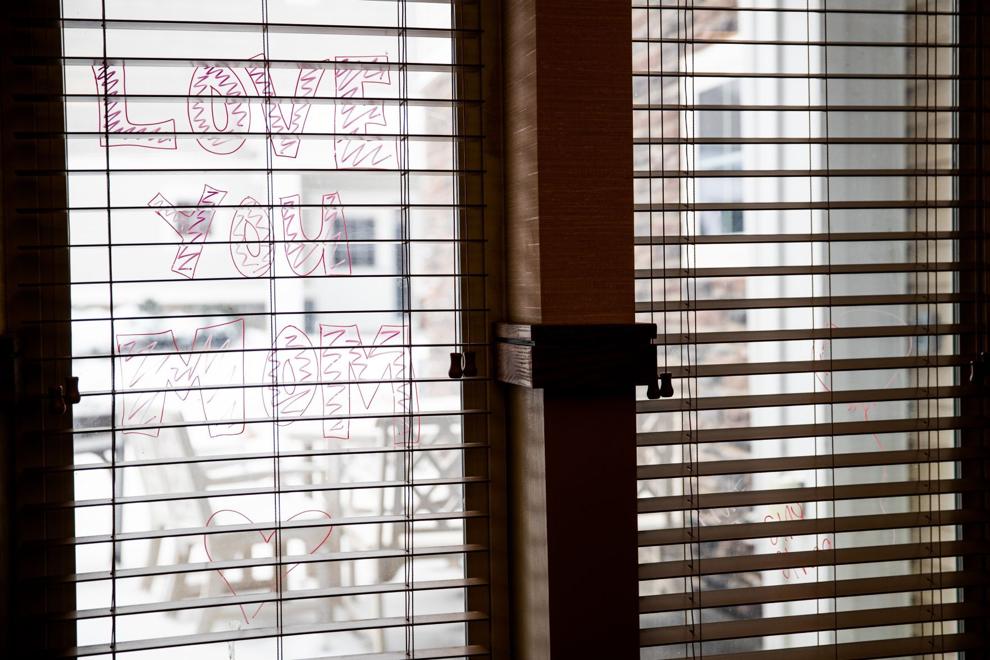 And indeed, in the first two weeks after Nebraska vaccinations began, through Jan. 10, cases among nursing home residents ticked up, while cases among care staff stayed roughly the same.
But then over the final three weeks of January, the most recent period for which data is available, resident cases fell sharply: from 138 to 95, then 46, then 27. That's a three-week reduction of over 80%.
Staff numbers have come down almost as quickly during that time, from 131 to 33, a three-week drop of 75%.
Ashraf, in working with Nebraska care facilities, has seen preliminary numbers that suggest that downward trend has continued into early February.
The falling nursing home figures come as the overall number of cases in Nebraska have continued to drop. But the nursing home numbers since vaccinations began are falling at more than double the overall state rate — another possible sign of vaccines' impact.
In November and December, more than 5% of all COVID-19 cases in Nebraska came from nursing homes. By the end of January, that number had dropped to 1.6%.
A recent study by the national association of nursing homes used a different method to also conclude that vaccinations appear to be making a difference.
That American Health Care Association study compared case counts in homes where residents had been vaccinated to homes in the same counties that had not yet been vaccinated. The study found vaccinated nursing homes experienced a 48% decline in resident cases three weeks after the first clinic, compared to a 21% decline among residents in the unvaccinated homes.
The AHCA called such results promising, because it shows the vaccine might not only be keeping individuals from getting sick, but also preventing virus spread — something not studied in the vaccine trials. Recently, the group called on the CDC to dig deeper into the numbers, which could be key to determining when it will be safe to end the isolation of lockdowns for nursing home residents.
Hatcher, the chief medical officer at Hillcrest Health, said he's seen plenty of anecdotal evidence in his firm's Nebraska facilities to convince him that the vaccines are working. Since Hillcrest began vaccinations of its 700 residents on Jan. 4, it has seen only one test positive — a resident who had recently transferred in from a hospital.
"Vaccinations are a game-changer for us in terms of getting ahead of the virus," he said.
It's likely too early to tell what impact the vaccines are having on COVID death tolls within nursing facilities. Since deaths tend to lag cases by two or three weeks, those figures will become evident in the weeks ahead.
But given the strong correlation between cases and deaths, Ashraf said, the vaccines are almost surely already saving lives.
Ashraf said the fact that cases among nursing home workers are falling slower than cases among residents also makes sense given the higher numbers of workers declining to take the shots. That gap is something care homes are working hard to address.
Ashraf said much of the reluctance seems tied to misinformation about vaccines that people see on social media, such as claims that vaccinations can impact a woman's fertility. (That's false. According to Johns Hopkins University, 23 women who volunteered for the Pfizer vaccine trial subsequently became pregnant. The only one who suffered a pregnancy loss had received a placebo, not the actual vaccine.)
Boddy refers to workers who initially decline the vaccine as being "slow to yes," and there's hope that eventually they will agree to take it. He said that as reluctant workers see others take their first doses with no ill effects, some reportedly are choosing to get their first dose during the second round of shots.
"We have more people saying, 'I'm ready,'" said Jim Janicki, a spokesman for Hillcrest. "It's picking up."
After two rounds of shots, Hillcrest officials said 96% of residents and 80% of staff had received at least one dose. A third round of clinics will be held later to reach those who missed earlier rounds.
Some care facilities nationally have been offering financial incentives to encourage workers to get vaccinated. But Hillcrest officials say they've found it most effective to have medical director Hatcher sit down one-on-one with reluctant staff.
They talk about the safety of the vaccines, which have no known serious side effects. And how just because the vaccines were developed quickly doesn't mean corners were cut.
They talk about how getting vaccinated can hasten the day they will no longer be required to be tested twice a week and wear PPE. And how they should do it for the health and safety of residents.
"To protect the people you care for on a daily basis, you need to take this vaccine," Hatcher said.
Just when widespread nursing home vaccinations will enable a loosening of restrictions is unclear.
Federal officials have released reopening guidelines for assisted living facilities, which say that visits can resume once 90% of staff and 90% of residents are vaccinated. But there has been no new guidance for facilities with higher levels of care.
The issue of in-person visitation and social activities remains top of mind for many families — including Hopkinson and his daughter, Rodrigues.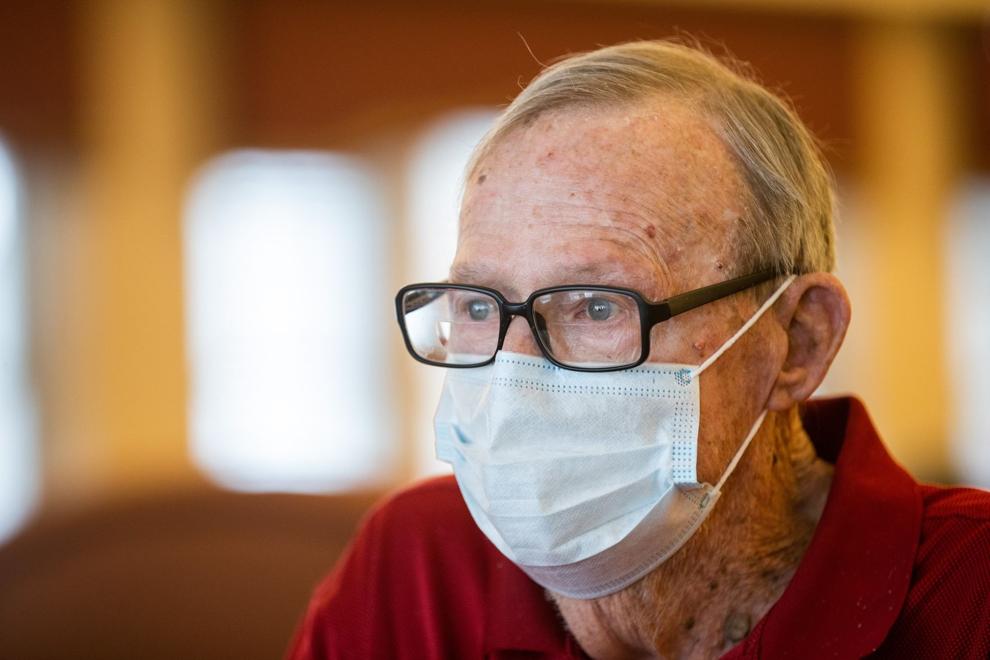 It's against Hopkinson's nature to complain much. When asked recently about having to do all his in-person visits through a window, the resident of Papillion's Hillcrest Country Estates Cottages said he was getting used to it.
"You do have to yell a little bit," he added.
But his daughter says Hopkinson is looking forward to the day he can once again leave for outings in the community. He loves to go on drives and have picnic lunches at the farm his family owns near Wahoo.
He took a step in that direction 10 days ago when he received his second vaccine dose. As Hopkinson sat in his wheelchair, Laine Harris of RelyCare Pharmacy asked if he had a preferred arm for his shot.
"I don't care which arm — left, right, middle," he said.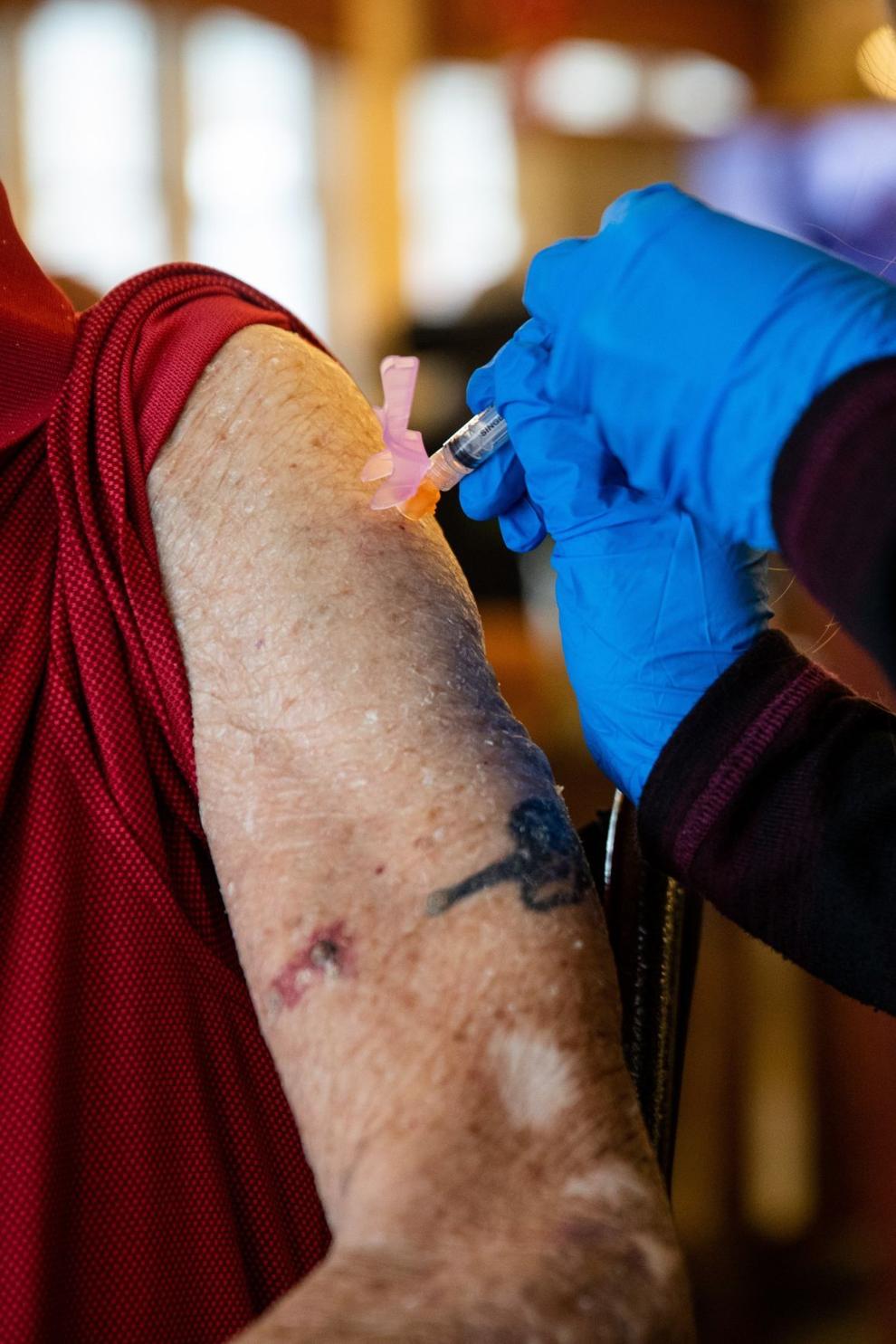 With a quick prick below his rolled-up left sleeve, it was soon done. Hopkinson thanked Harris before she went off to vaccinate other residents in his home.
Harris said she's recently met a lot of people like Hopkinson who are joyful to be getting their COVID-19 vaccines.
"There's a lot of hope," she said. "Hopefully, we're moving in the right direction."
NEBRASKANS LOST TO COVID-19
Nebraskans lost to COVID-19
Al Martinez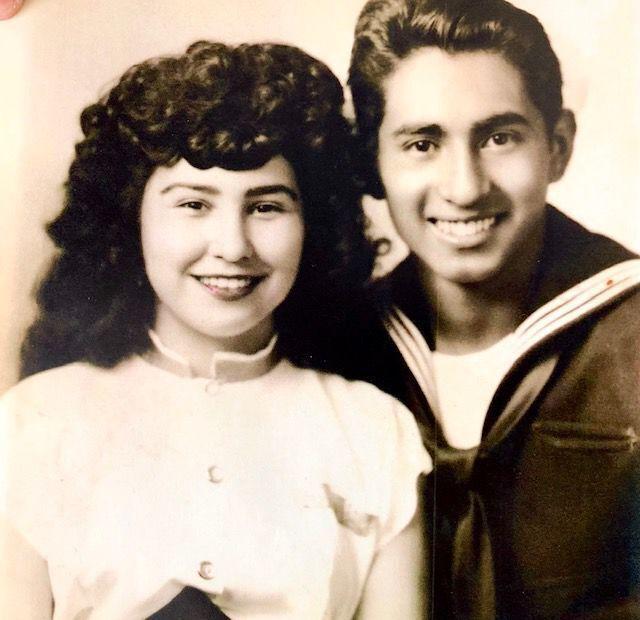 Cecilia Dunnigan
Charles Maguire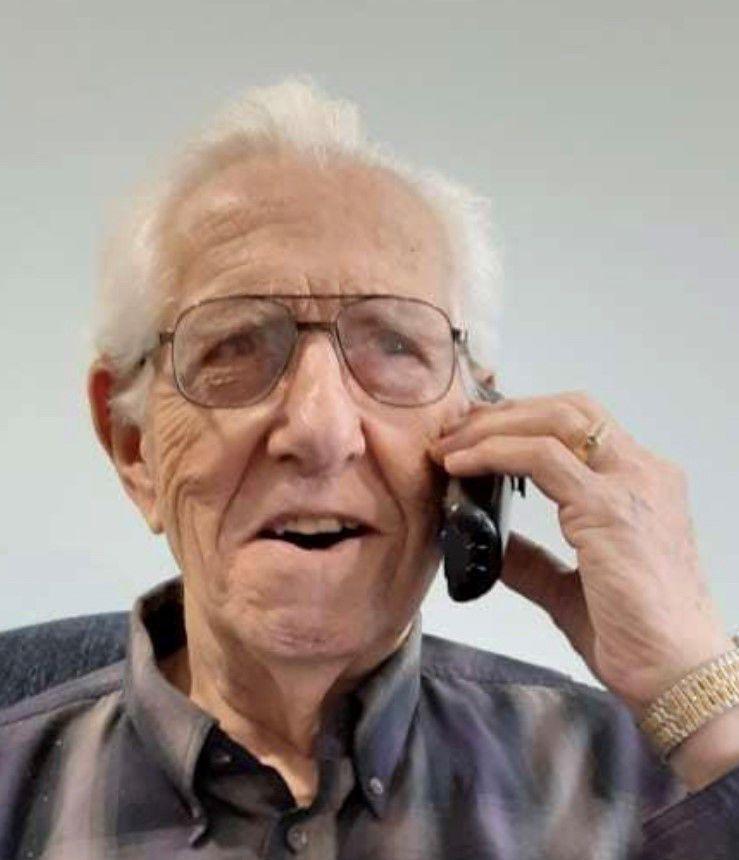 Daphne Newton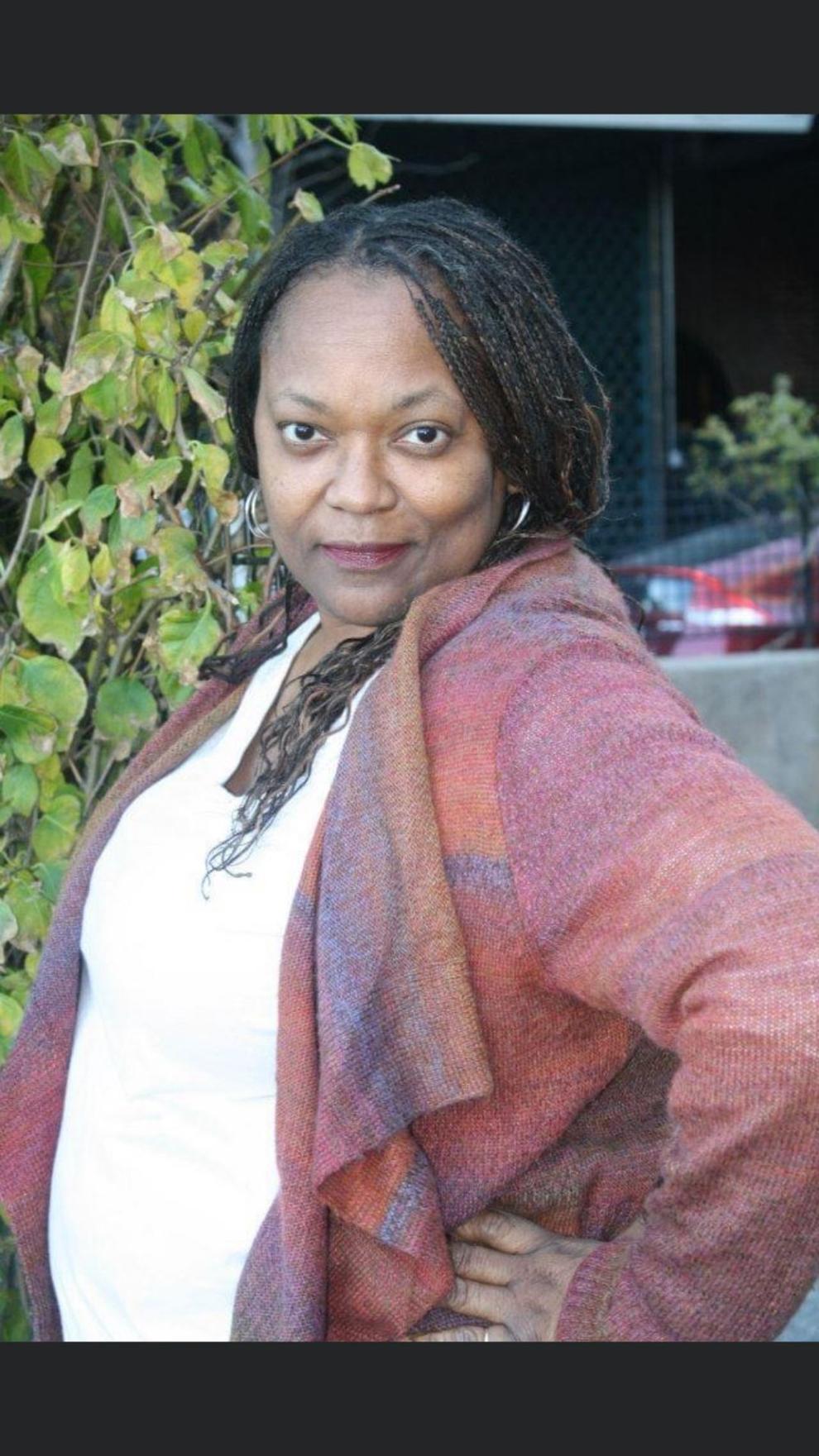 Darrell Dibben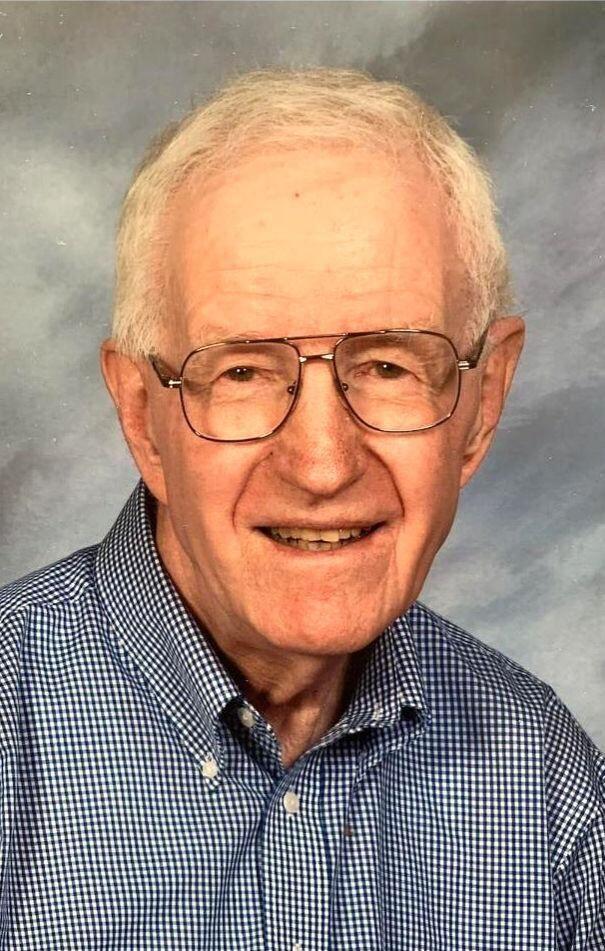 Darrin Cook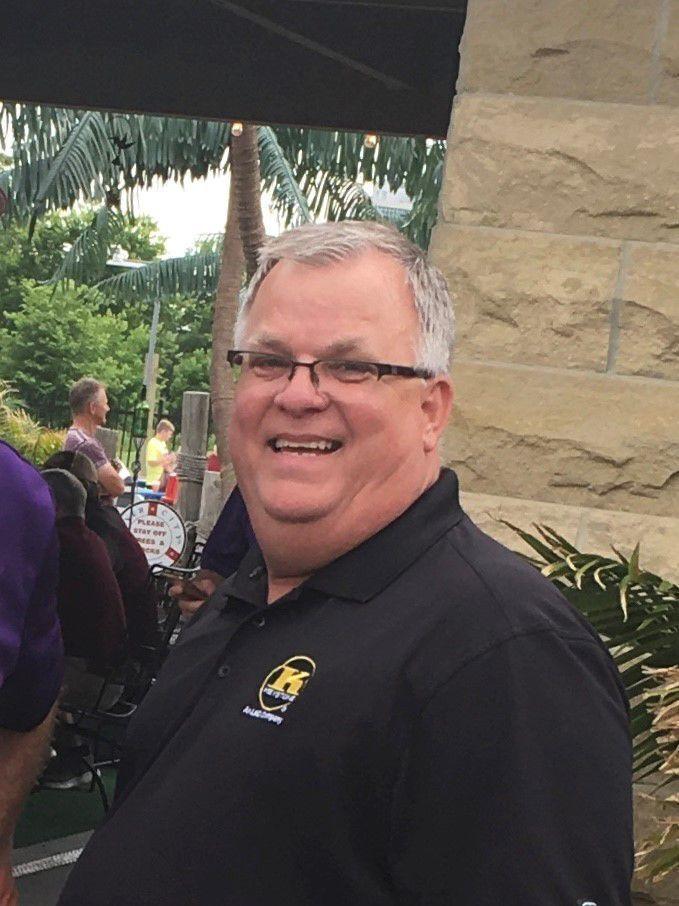 Don Kane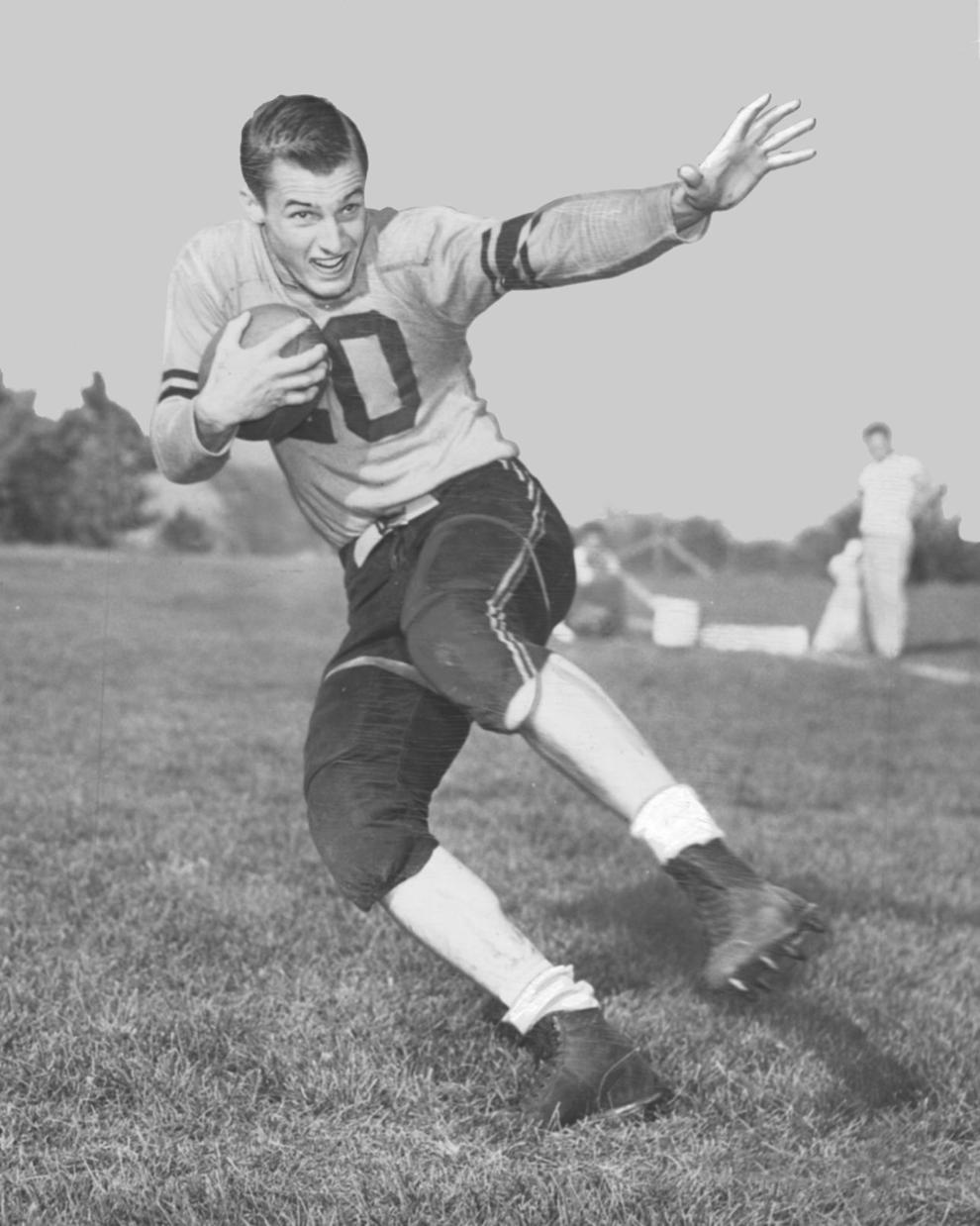 Donald and Marie Stoltenberg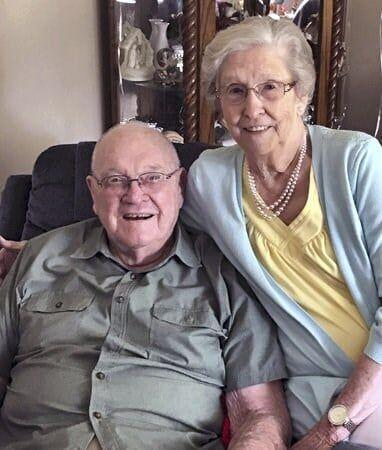 Elinor Borders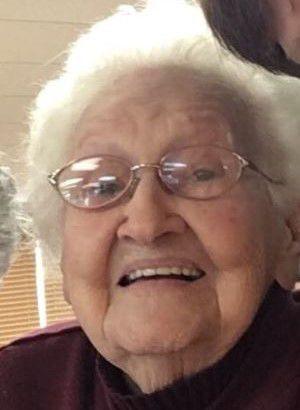 Frank Kumor
Frank Naranjo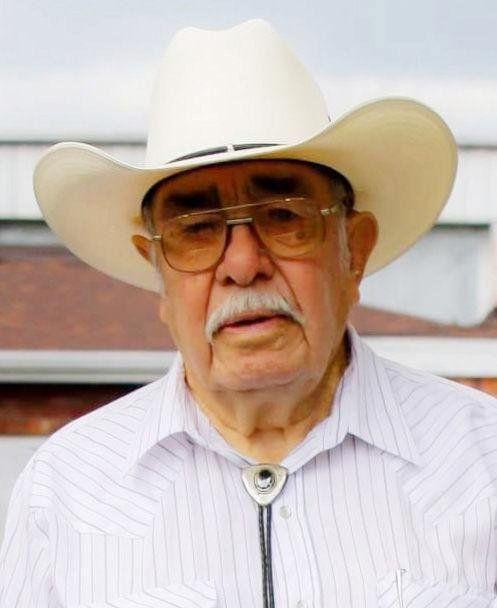 Greg Peterson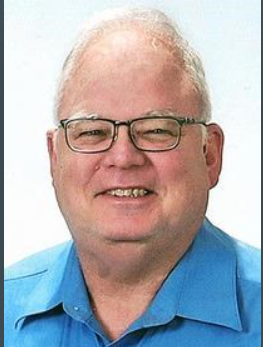 Helen Jones Woods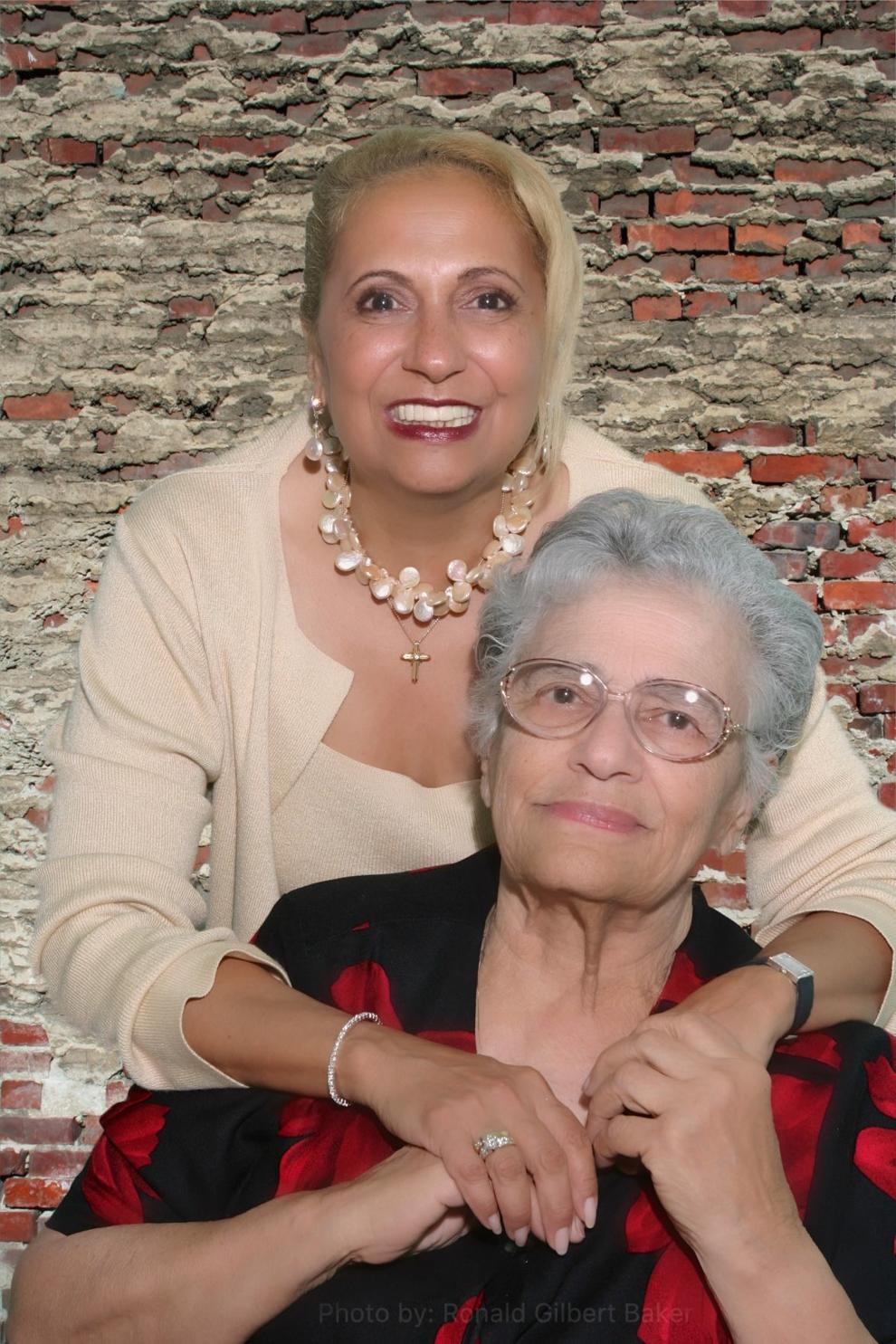 Jack Fynbu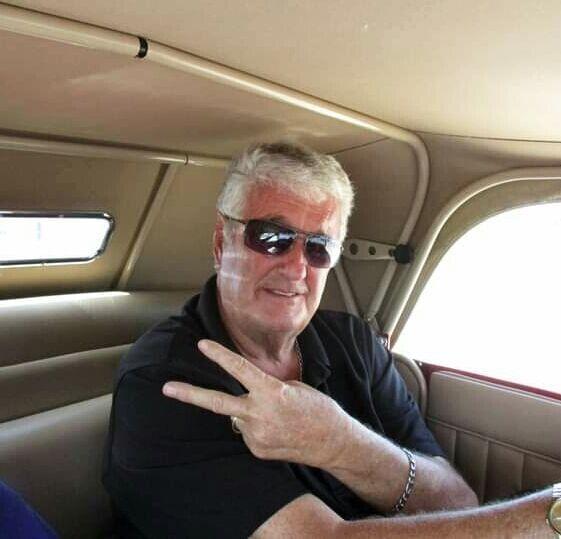 Jim McGrath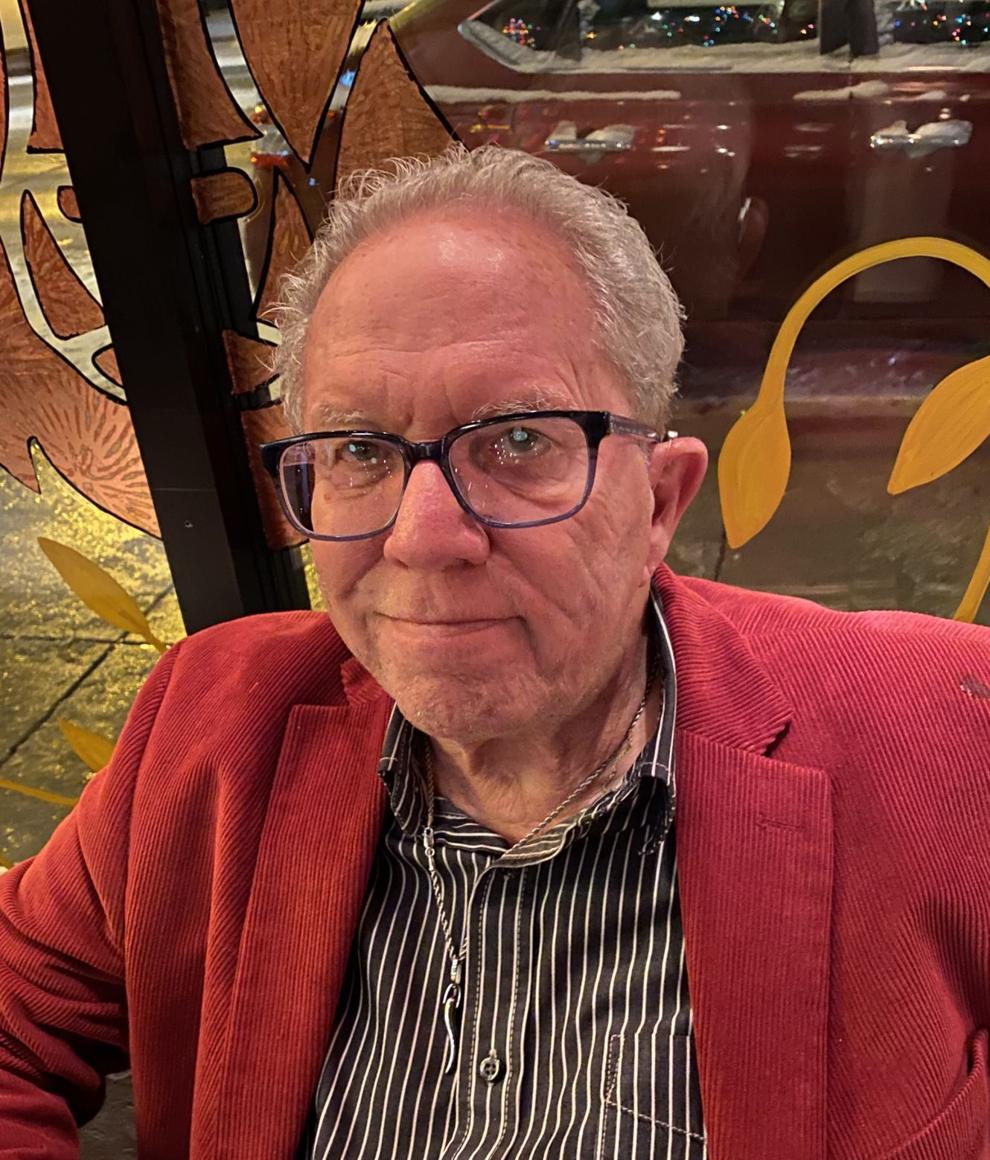 Joel A. Watts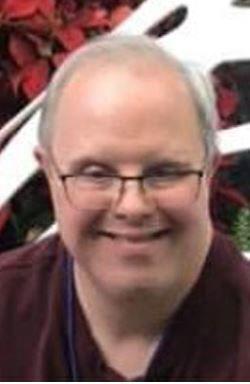 Karen Darling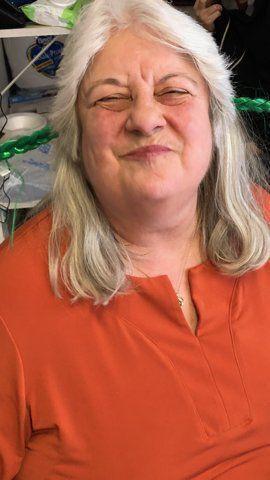 Ken Dahlke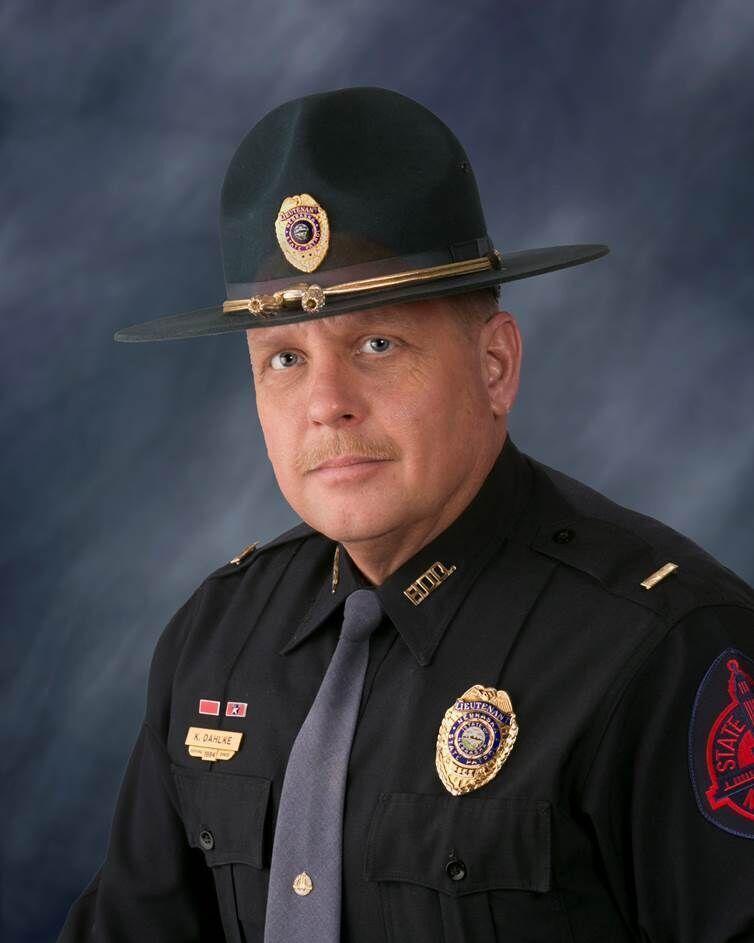 Kevin Hopper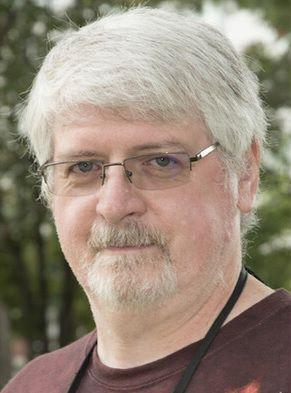 Laura Saf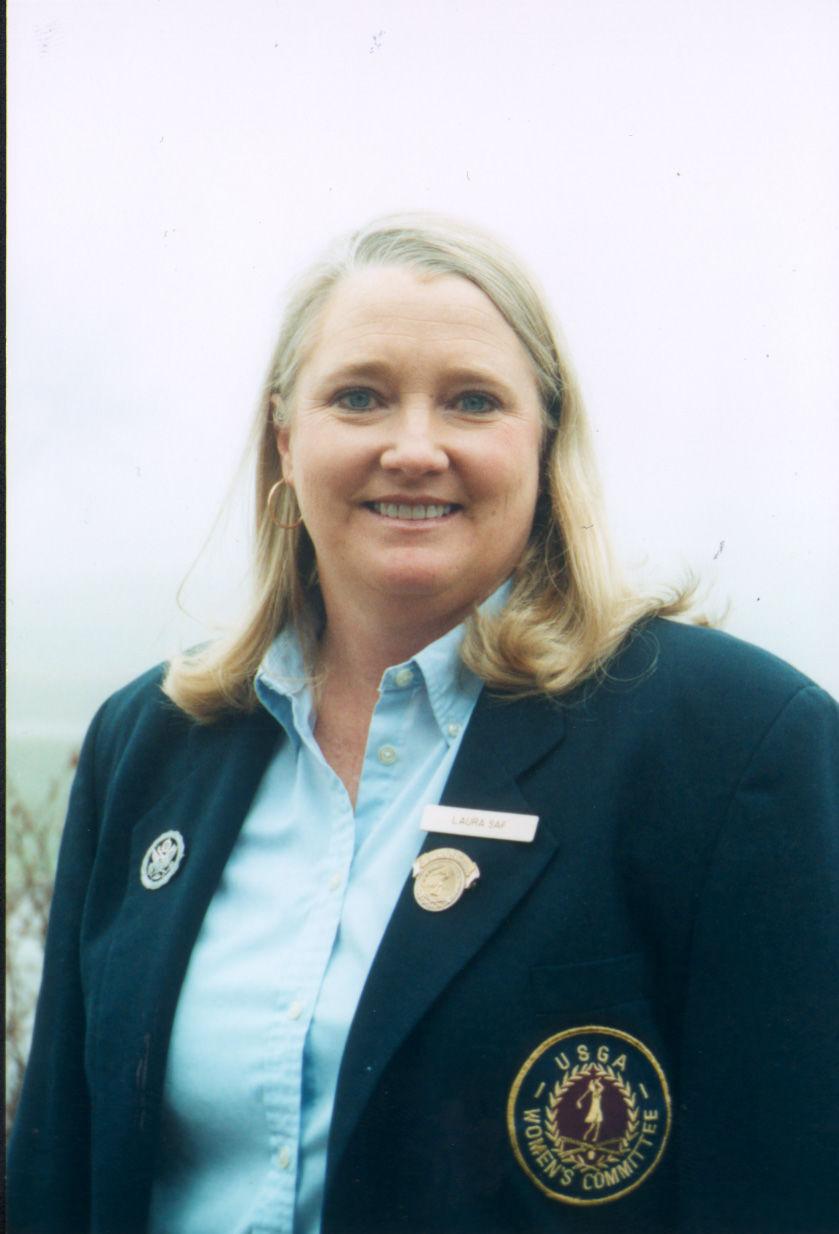 Leland Lamberty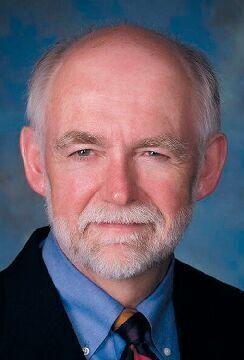 Lydia and Carlos Tibbs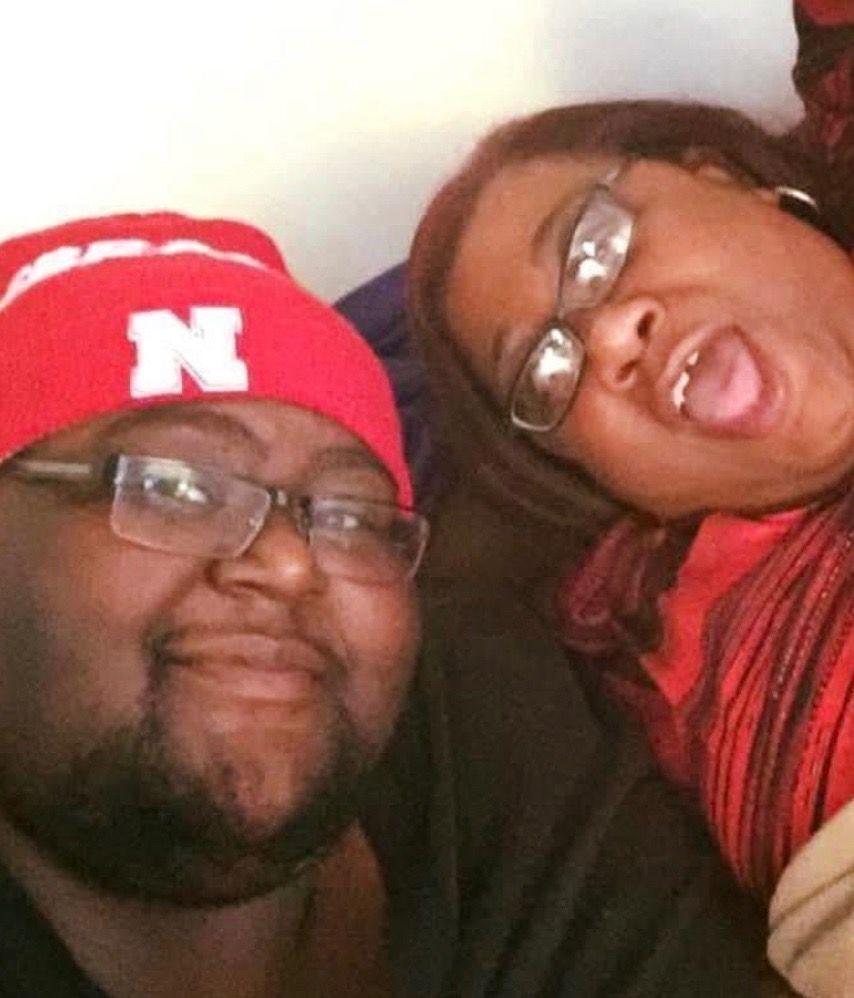 Merlene Hughes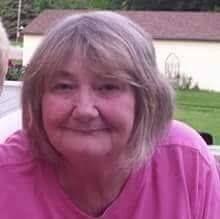 Mike Acquazzino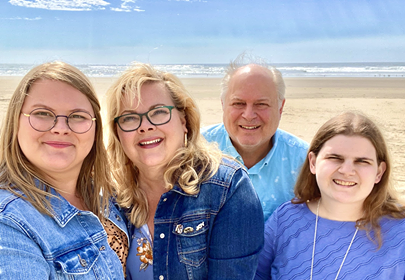 Ming Wang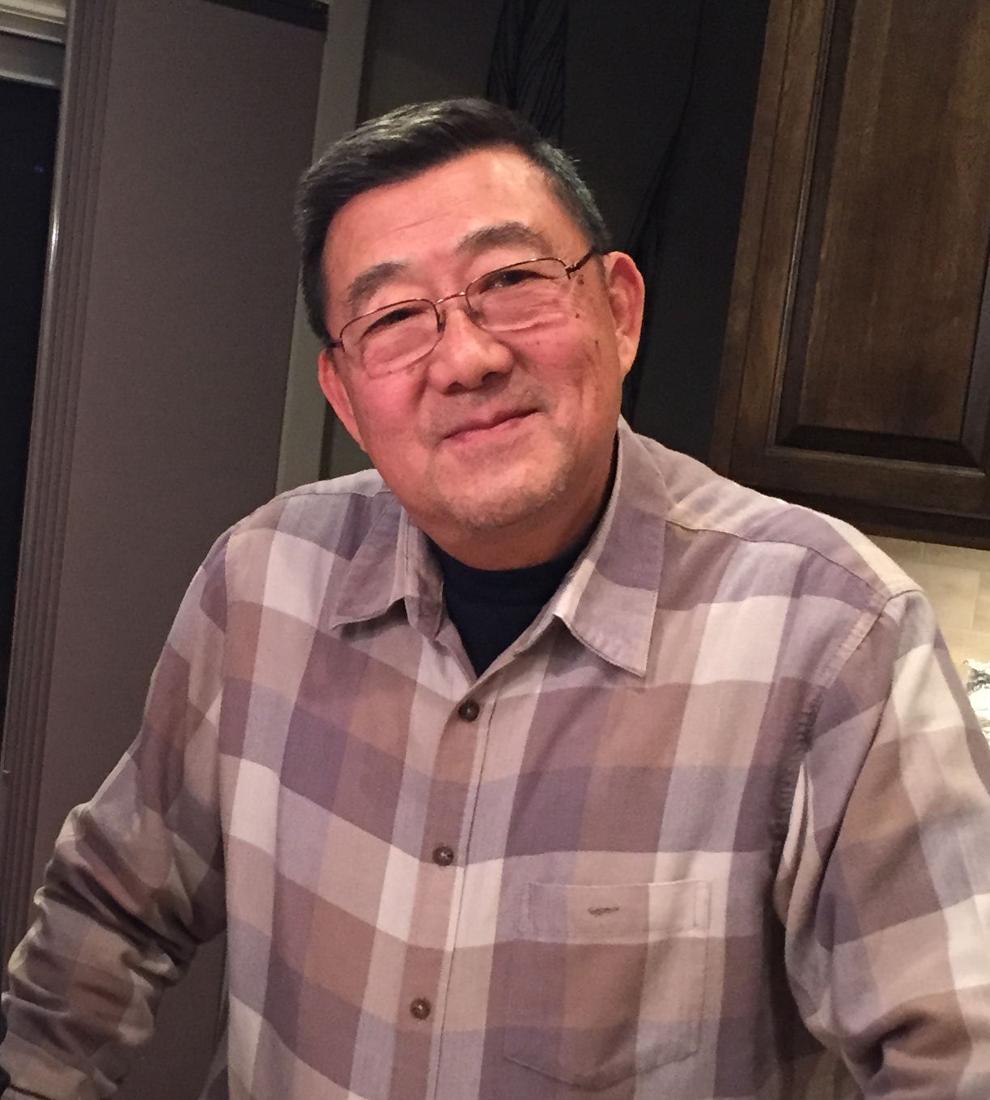 Paul Filsinger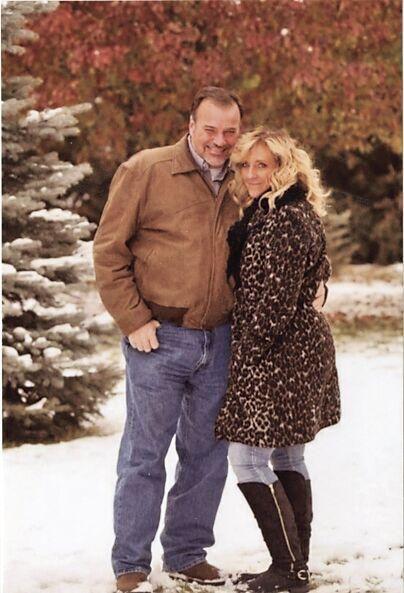 Paul Ing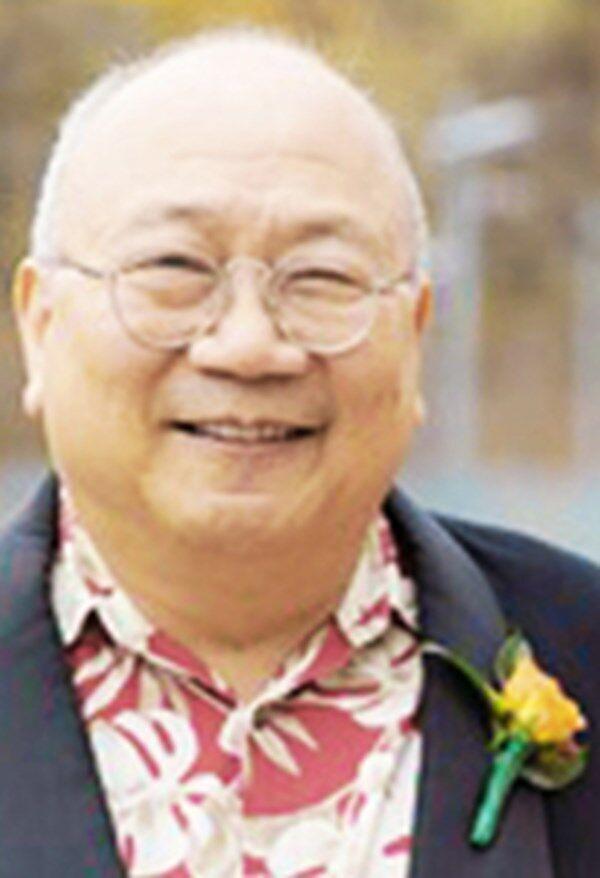 Pedro Garcia III
Phyllis Wachholtz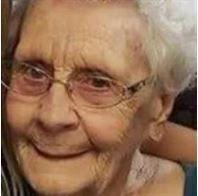 Ralph Marasco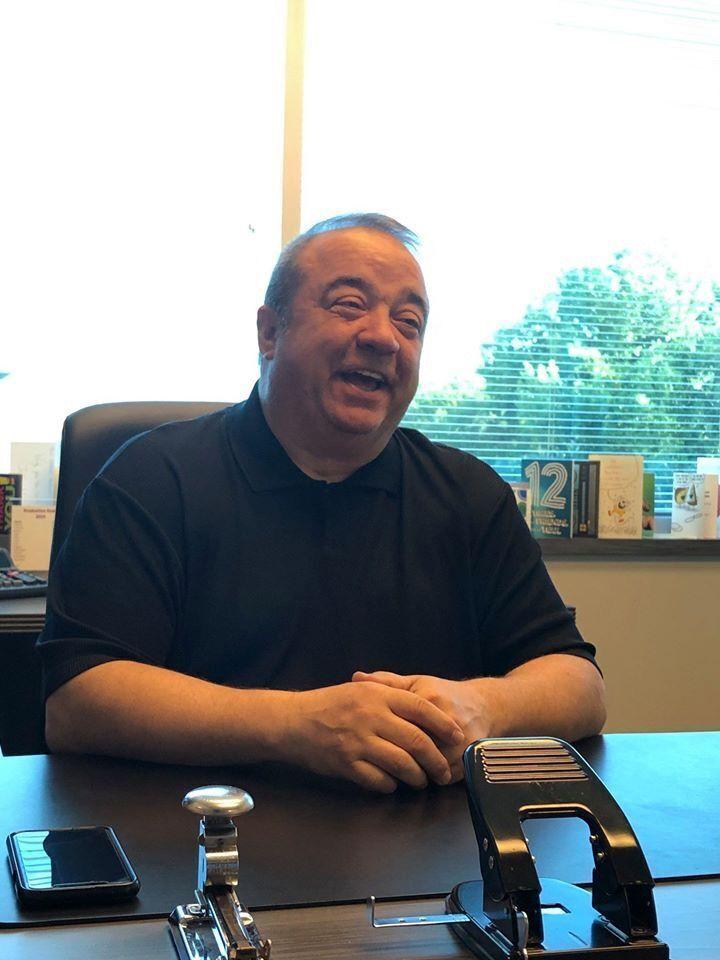 Robert M. Fausset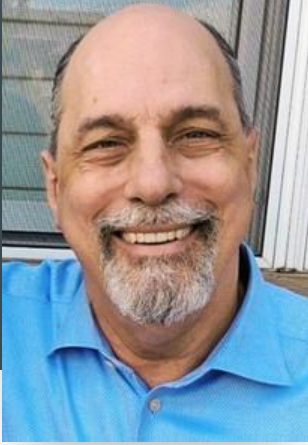 Robert Puhalla Sr.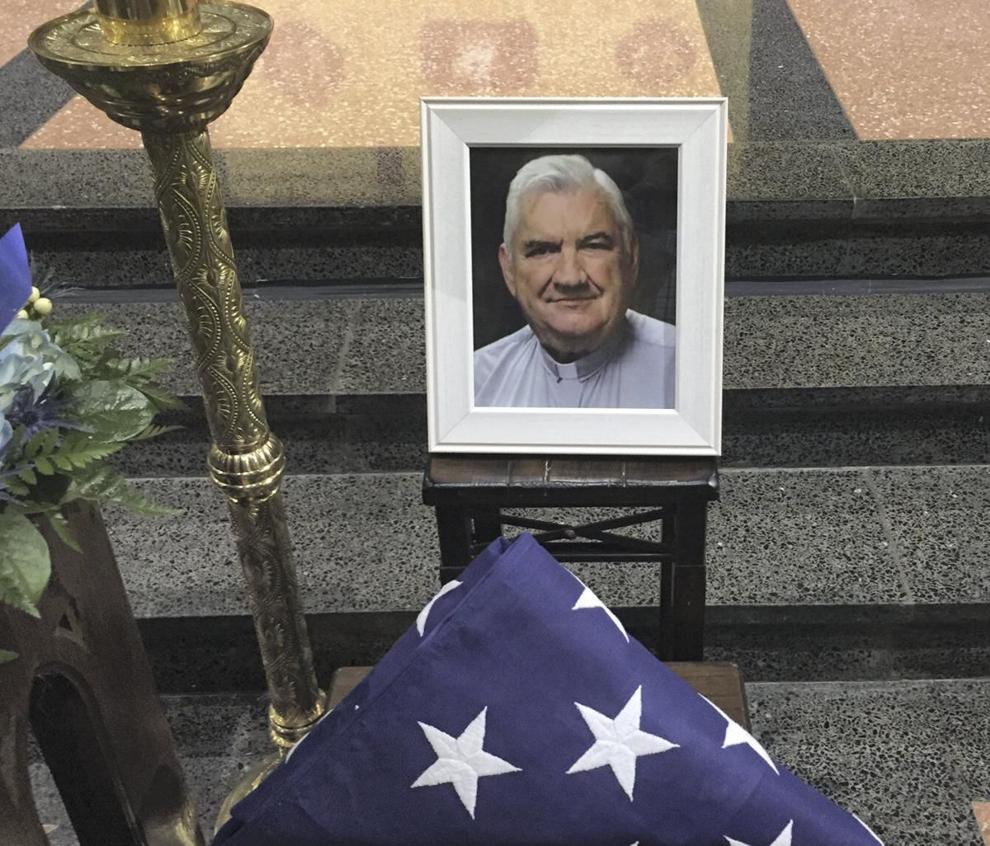 Roger Ryman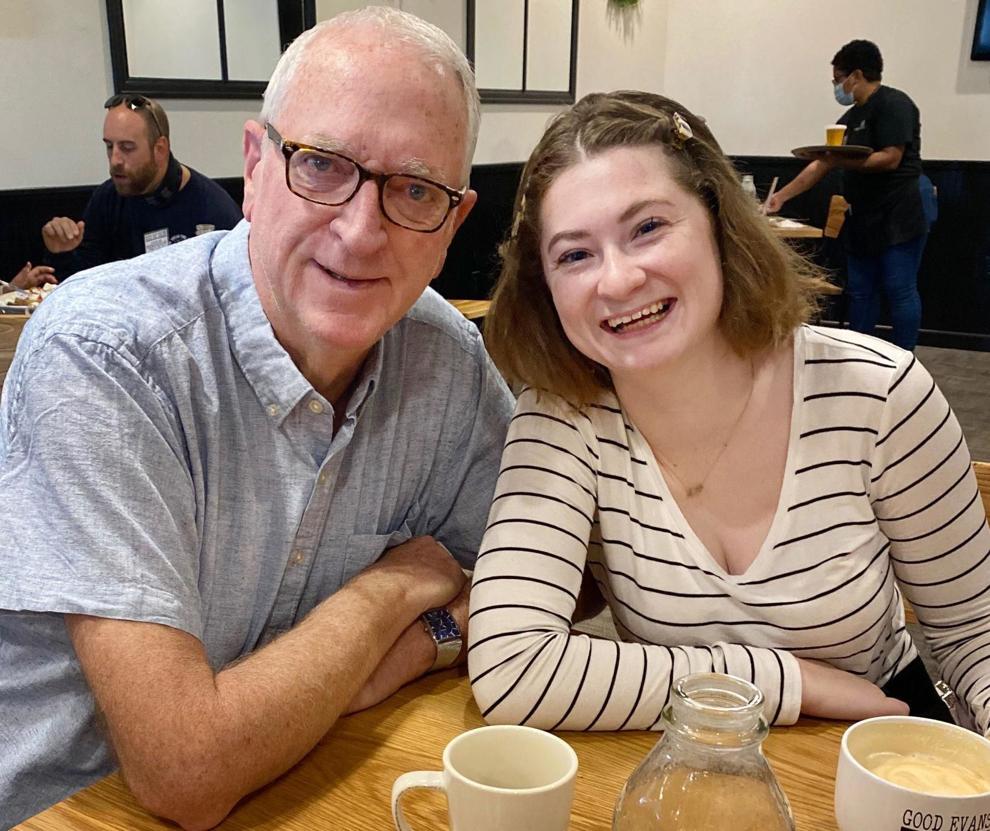 Samiera Abou-Nasr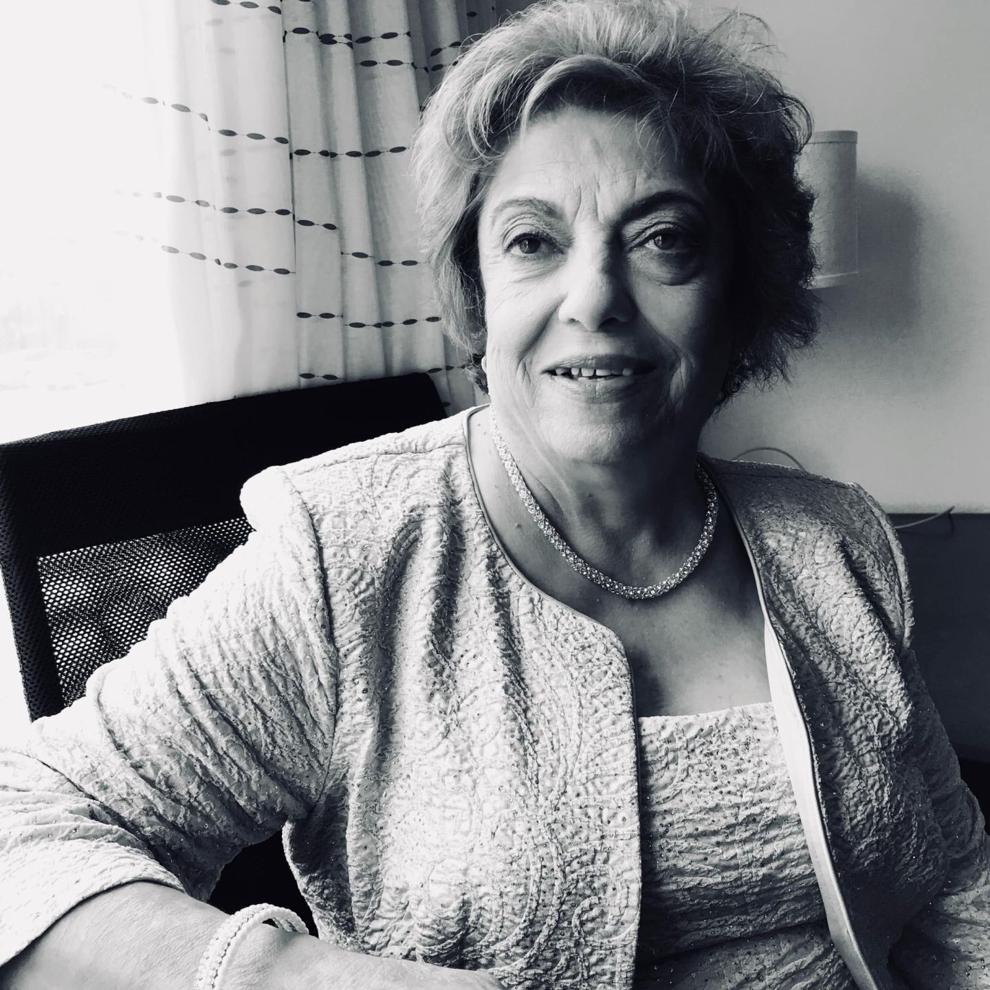 Steve Maurer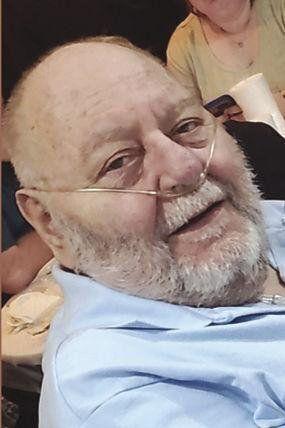 Tom Vint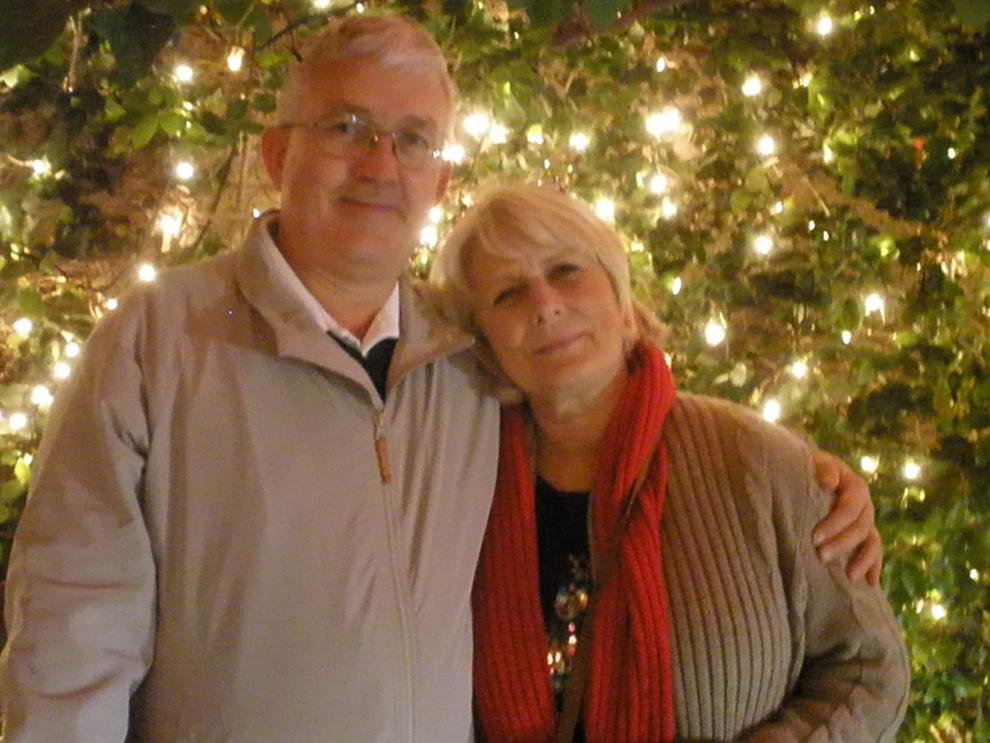 Vincent Kershaw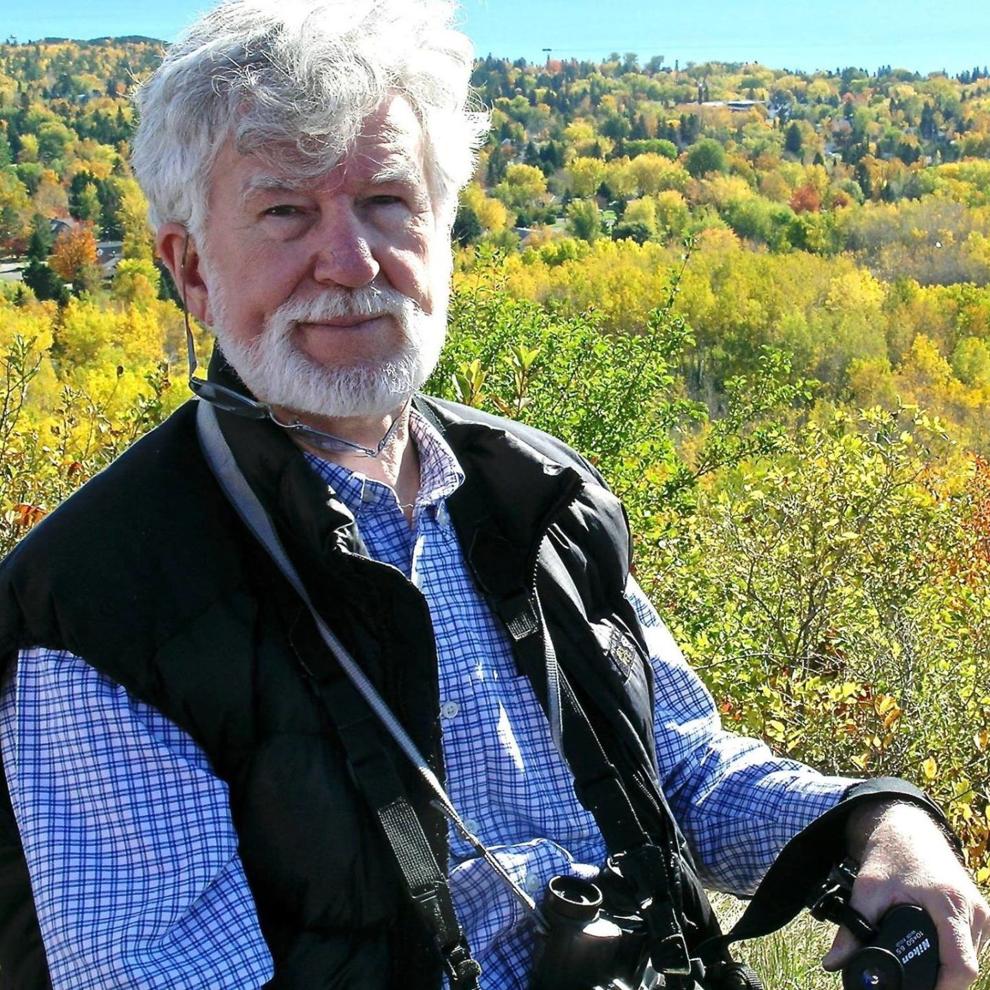 Wayne Stanley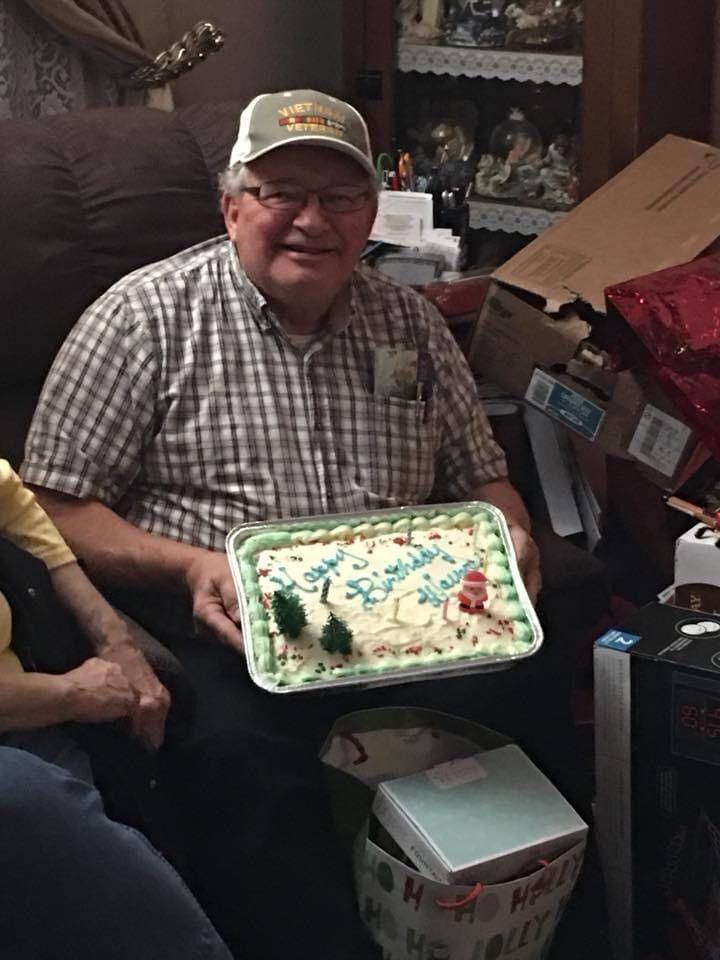 Denver Schmadeke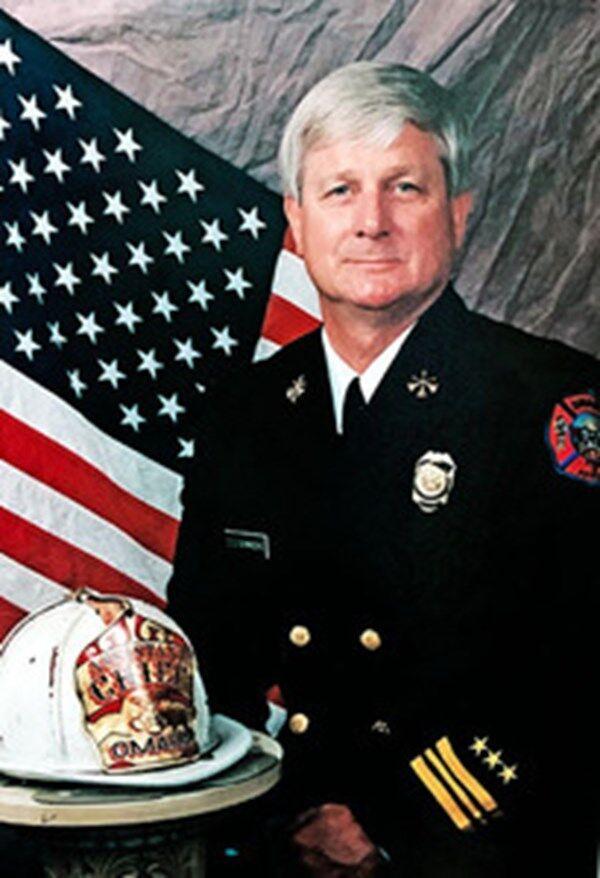 Berniece Marie Scott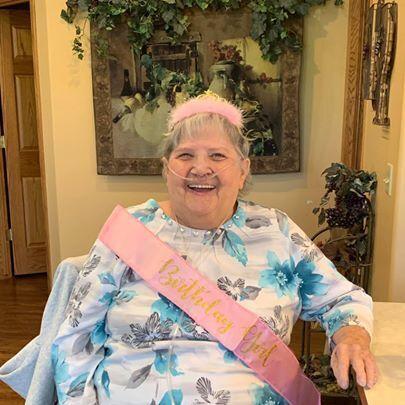 Bessie Feighner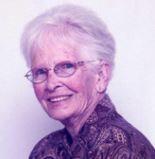 Craig Gilbert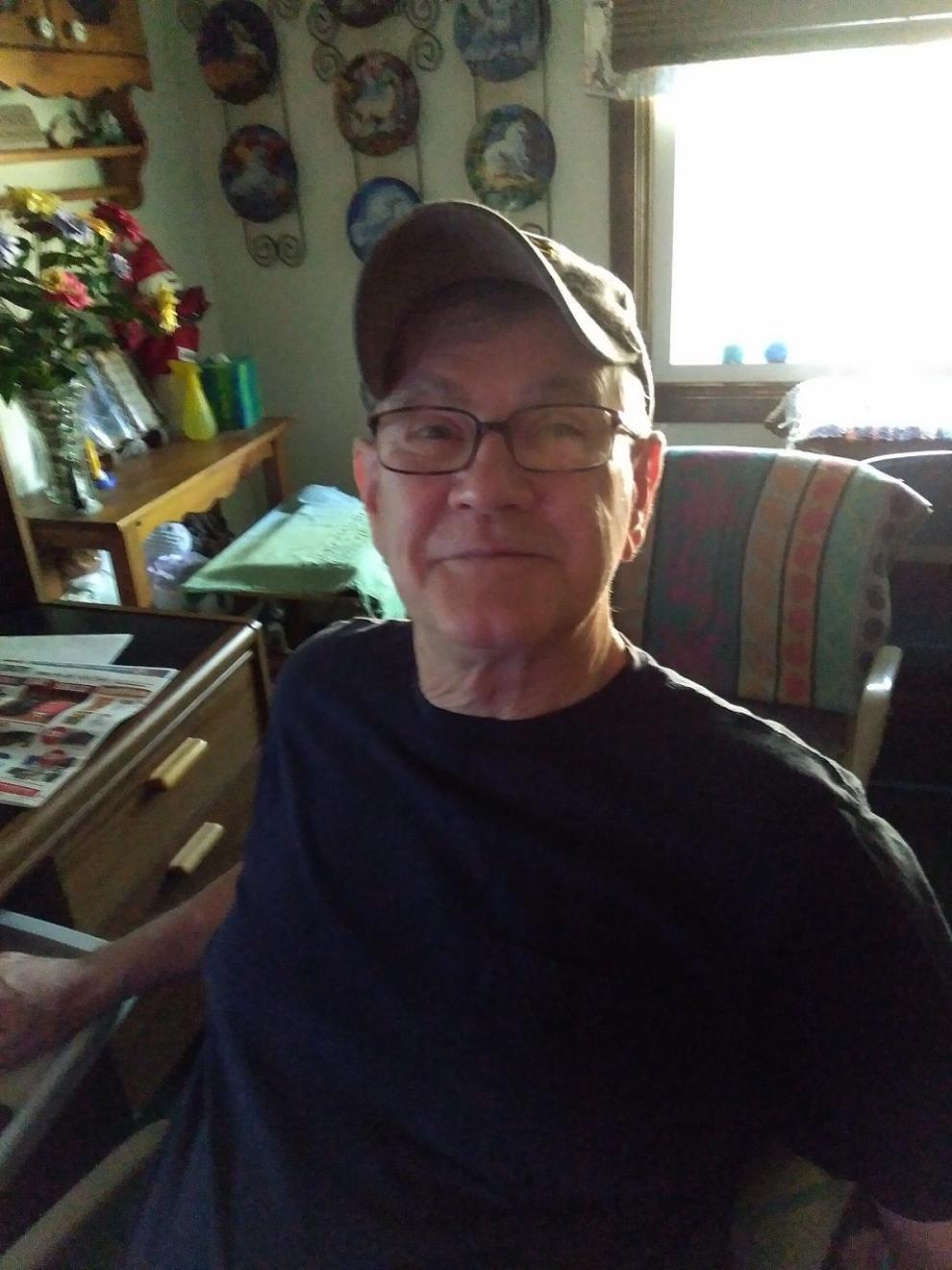 Daniel Hegarty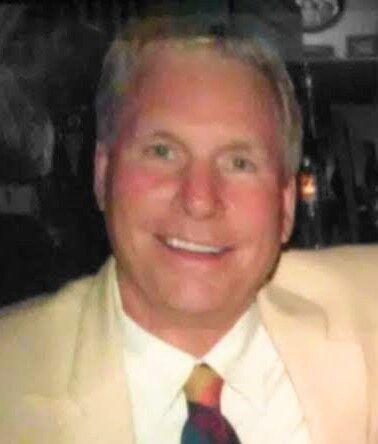 Donald and Carol Wendland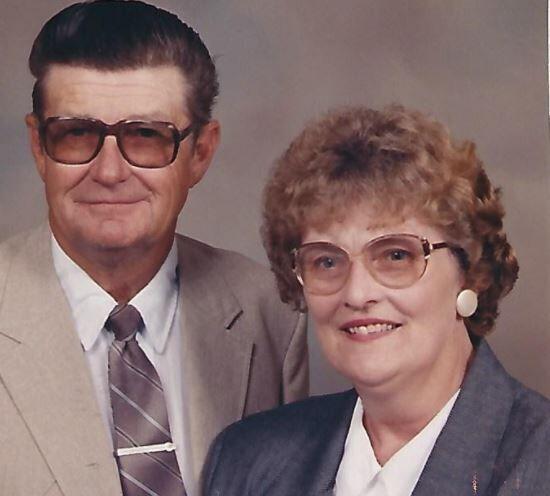 Donald Obermire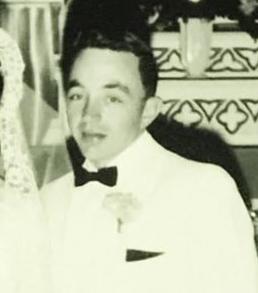 Dorothy Schnieders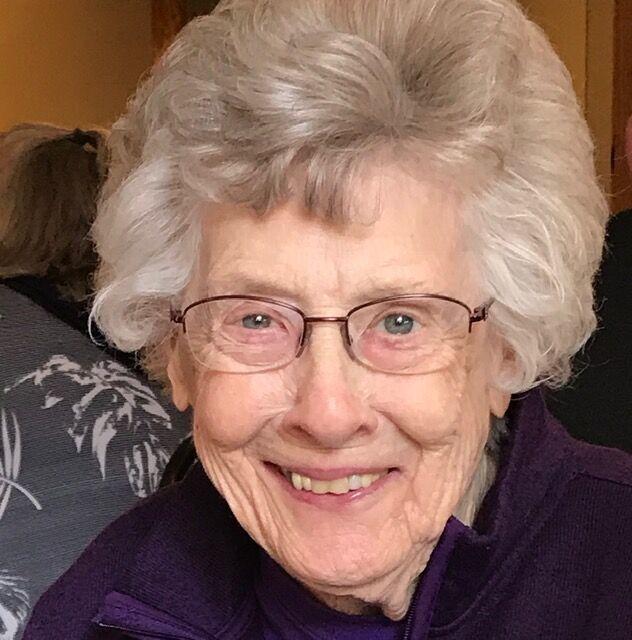 Ernie Johnson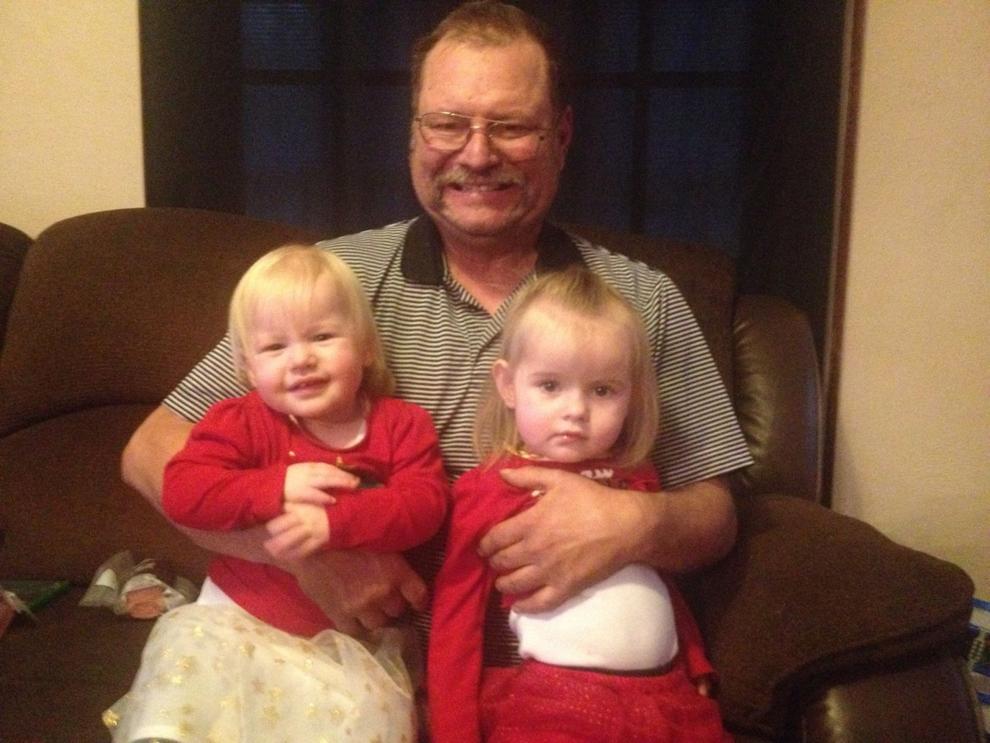 Gary Elwood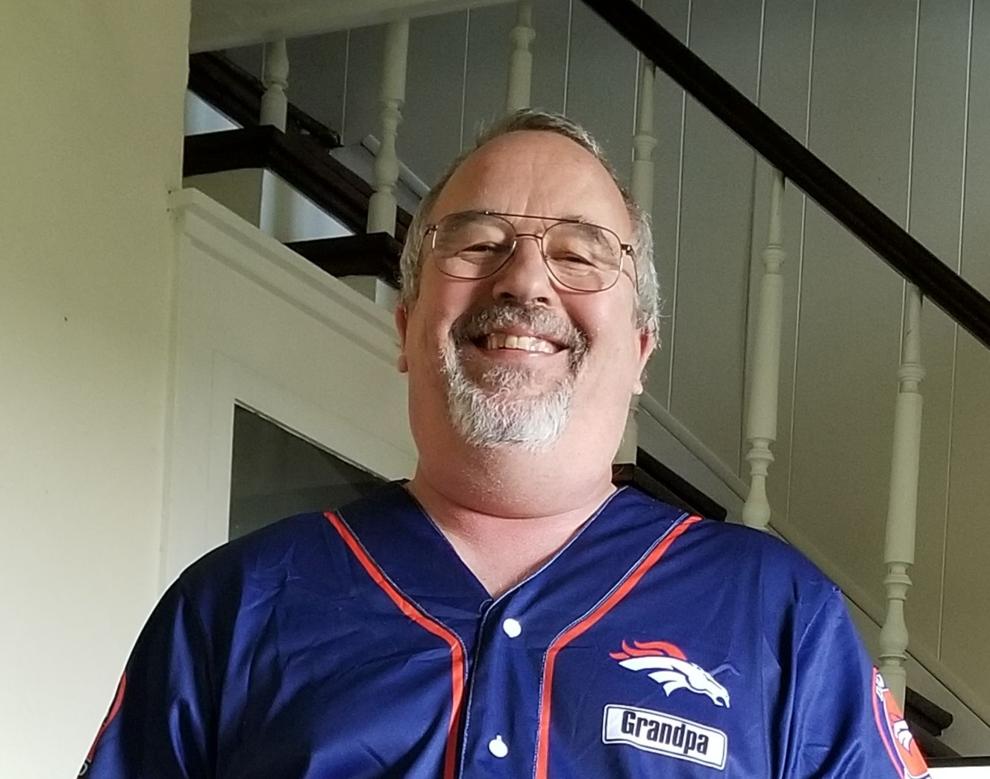 Jesus Ortega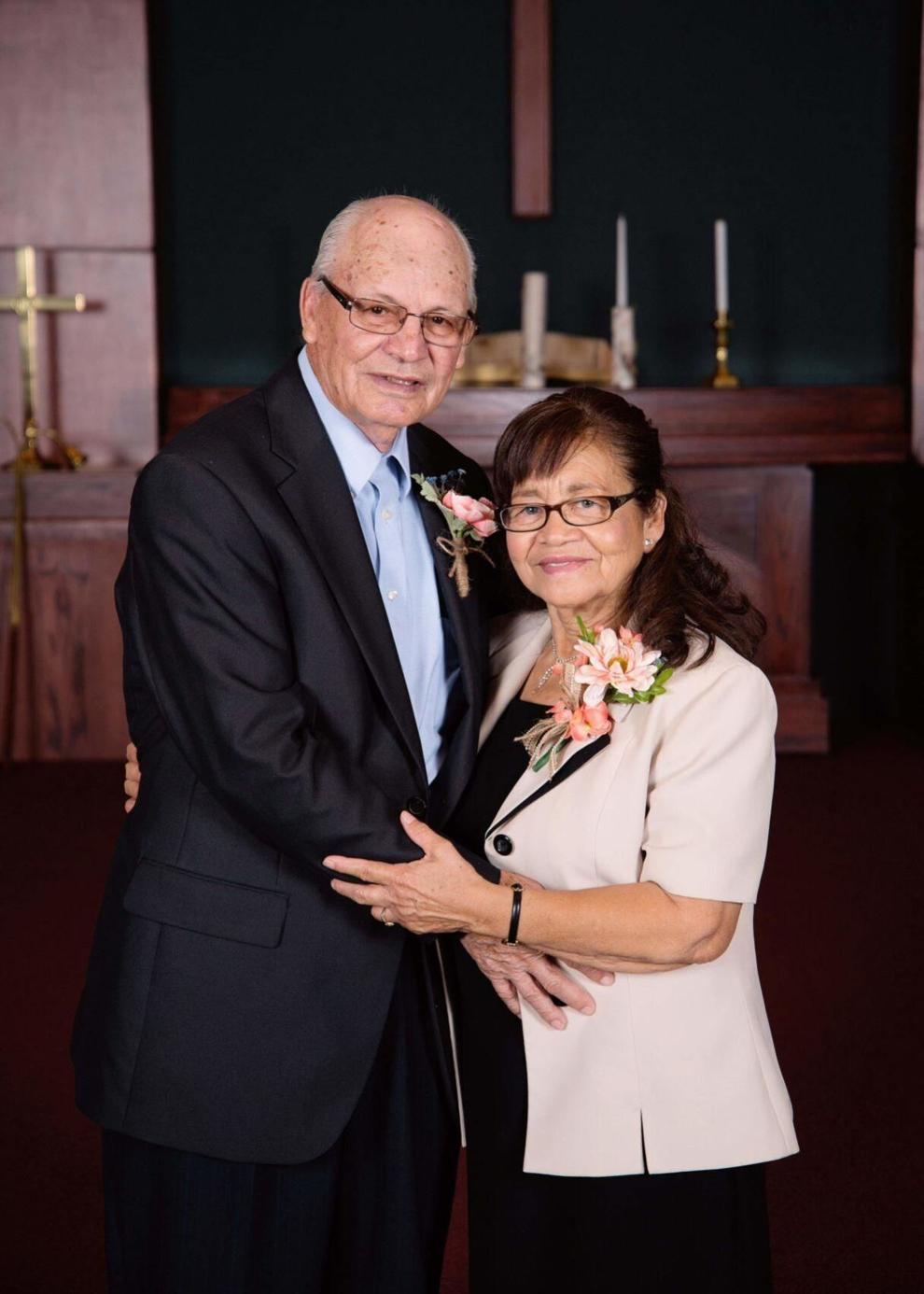 Larry Saab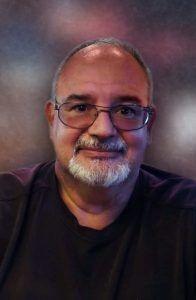 Louis "LJ" Dickson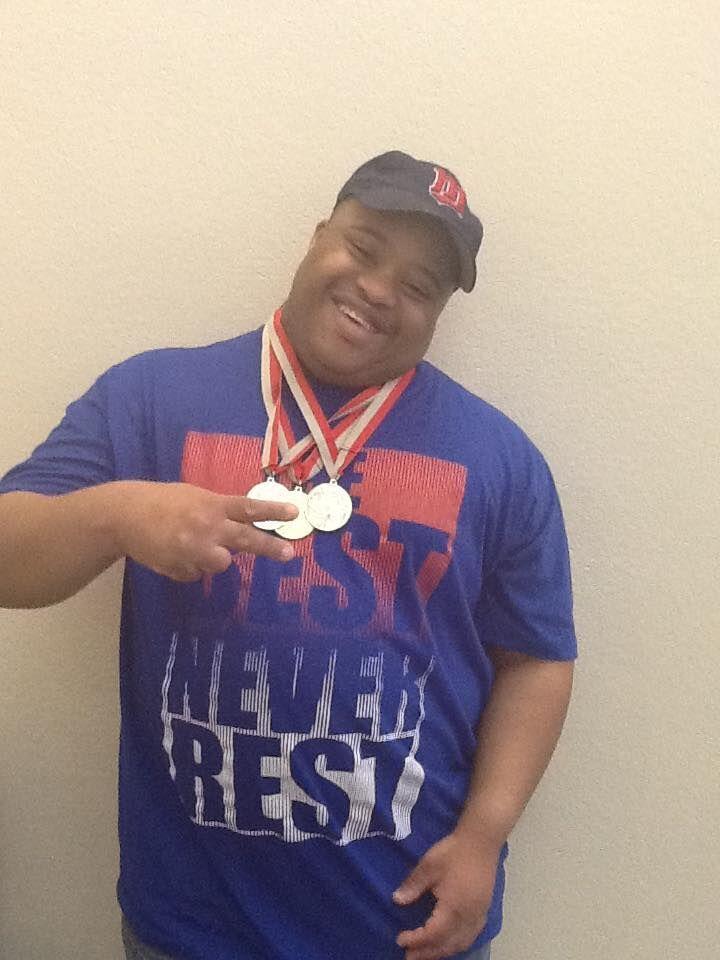 Mary Lou O'Hare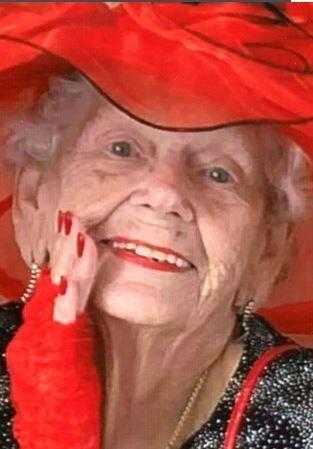 Nancy Cardisco-Preister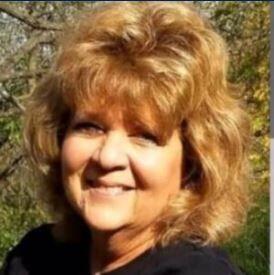 Randy Secrest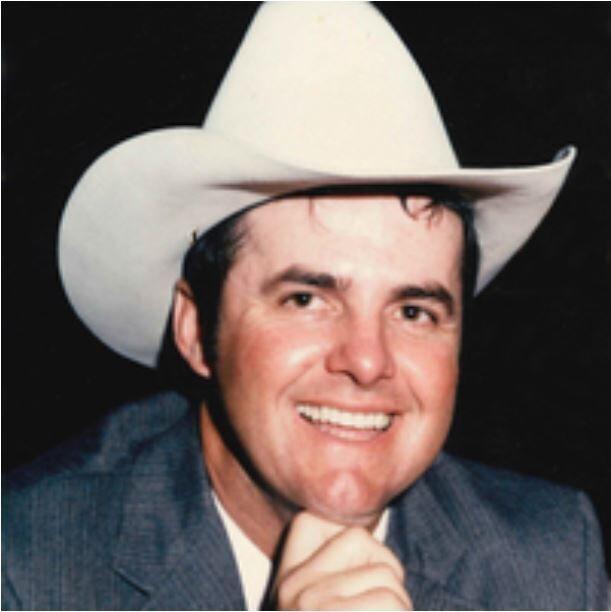 Ted Bray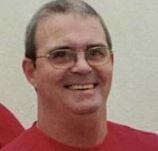 Toni Trapp