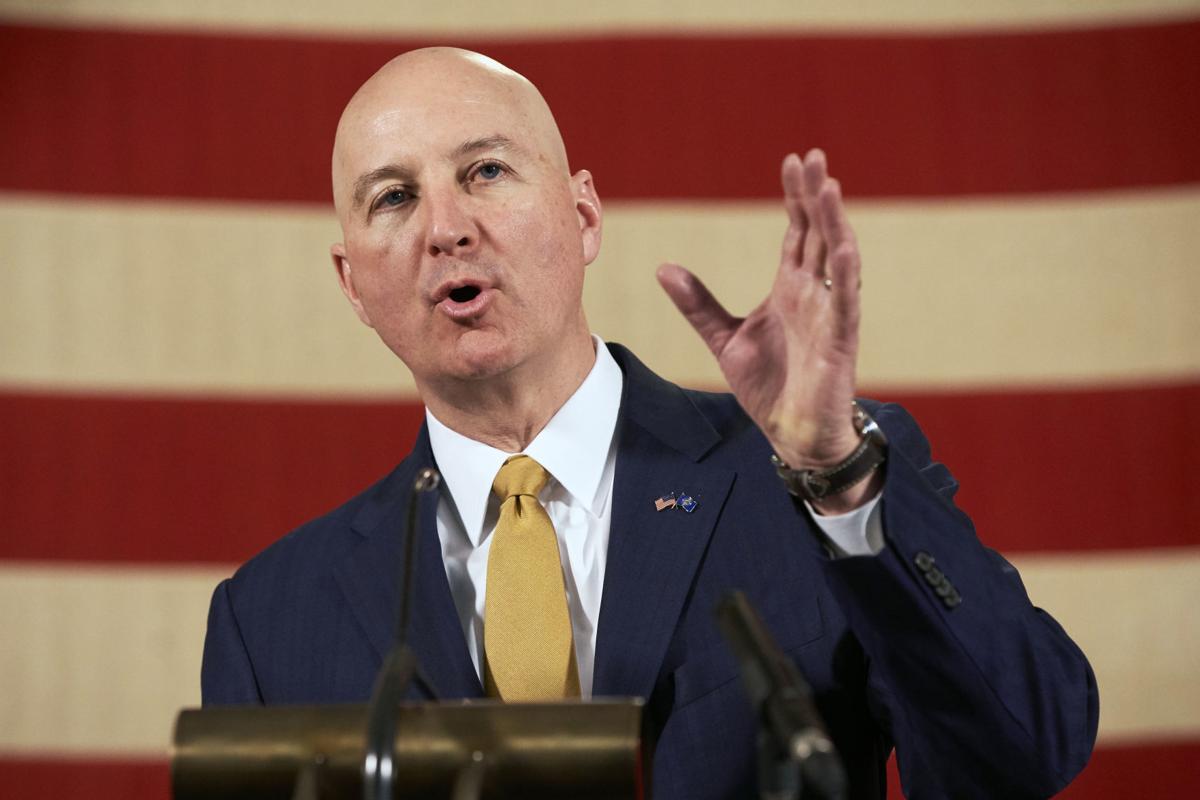 Discovery of a second so-called "community transmission" case of the coronavirus in Omaha on Wednesday will trigger further restrictions on restaurants and bars in the city. 
Gov. Pete Ricketts told a news conference that he will ask those businesses to confine their sales to take-out and drive-thru purchases in order to attempt to stem the spread of the virus.
That conforms with the parameters he had established earlier in outlining plans to try to control the outbreak.
"In Omaha, it will be carry-out every day until further notice," said Zoe Olson, executive director of the Nebraska Restaurant Association. "We're all in this together."
However, recognizing the deep economic impact it is likely to have on restaurants, Olson suggested customers could "help at this time" by buying gift cards and through generous tips.
Ricketts acknowledged that these are "pretty dramatic steps to prevent spread of the virus," but suggested that Nebraskans and other Americans will need to respond to "an unprecedented situation" with the spread of a new virus that can have deadly consequences for older people with underlying health conditions. 
The actions that are being taken are designed to "slow down the spread of the virus," he said.
In answer to questions that highlighted measures being taken by grocery stores, restaurants and child care centers to respond to the health challenge, Ricketts said 500 Nebraskans have been tested thus far for the virus. As of Wednesday evening, 29 had tested positive.
"We're looking at ways to increase testing capacity," he said. "We're looking at drive-up testing when we have the capacity. That is in the works."
Ricketts said he has been pleased by voluntary compliance with his directive that no more than 10 persons congregate together at one time in order to help contain the virus.
"Nebraskans have stepped up to meet the challenge," he said.
And that includes bars that were financially impacted by the limitation on St. Patrick's Day, the governor said.
Guidance from the state Department of Health and Human Services says retailers, including pharmacies, grocery stores and home improvement stores, are not expected to uphold the 10-person limit. "Generally, customers of these businesses are not in close proximity to one another," the guidelines state.
At a later news conference in Omaha, Mayor Jean Stothert reiterated that Omaha bars must close.
Douglas County Health Director Adi Pour said the new case of community spread is a 46-year-old man who no longer is in intensive care. Three more travel-related cases from the county were also announced Wednesday.
Additionally, on Wednesday night, the South Heartland District Health Department announced that an Adams County woman in her 40s who had traveled to Europe tested positive for COVID-19.
The first case of COVID-19 outside of eastern Nebraska was a Lincoln County man in his 50s who had recently gone on a cruise and also was in California. Both he and the Adams County woman are self-isolating at home.
Ricketts said he spoke on the telephone Tuesday night with Vice President Mike Pence, who has been chosen to lead the battle against the virus by President Donald Trump, to discuss the challenges.
Kathy Siefken, executive director of the Nebraska Grocery Industry Association, said she wanted to assure Nebraskans that "there is no food shortage" and that the supply system remains stable.
"Everyone will have access to food," she said.
Ricketts suggested that it might be prudent to acquire two weeks' supply of groceries and then replenish them as needed.
Theresa Thibodeau, a former state senator who owns and operates a child care center in La Vista, said children will be separated in small groups at Nebraska centers to meet the governor's recommendations.
"But, if you have the option, please keep children at home," she said. 
The vast majority of the state's confirmed coronavirus cases are confined to the Omaha area.
Lincoln has yet to record its first confirmed case.
Concerned about COVID-19?
Sign up now to get the most recent coronavirus headlines and other important local and national news sent to your email inbox daily.