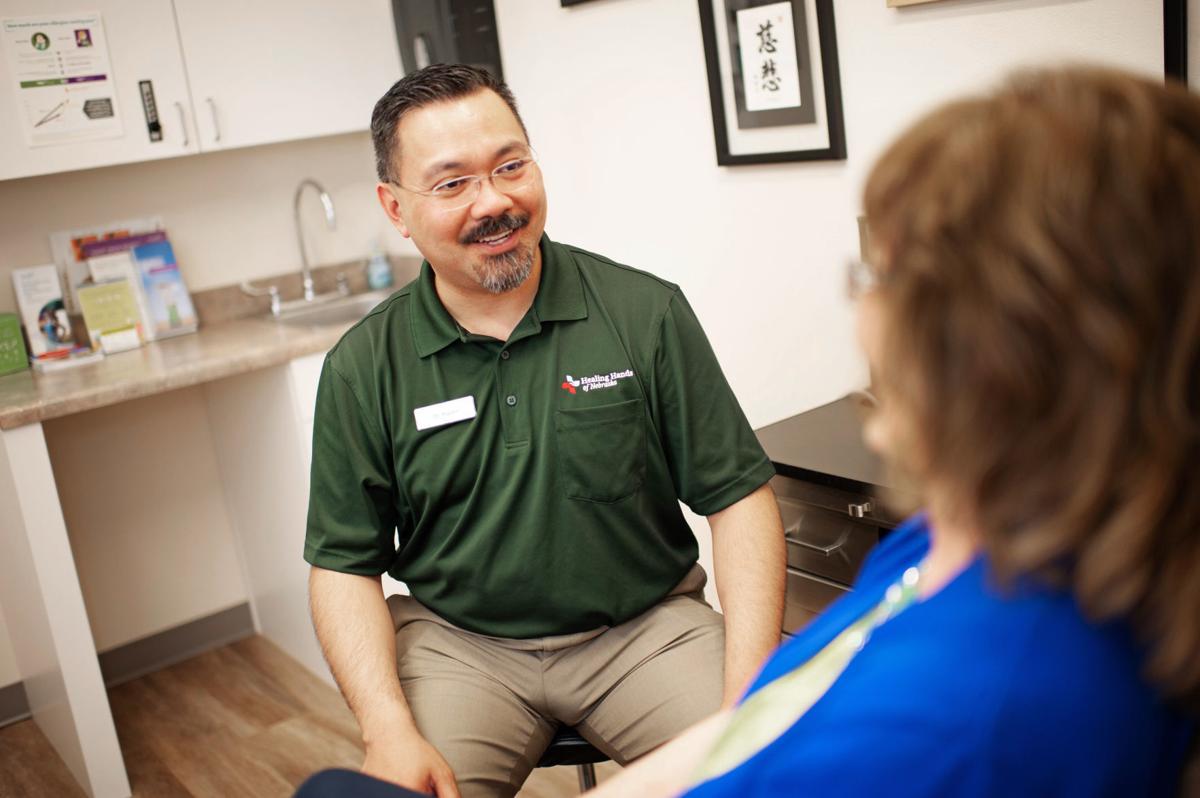 Working in medicine has taken Demetrio Aguila III to 46 states and 31 countries. But Aguila said he has found a home in Nebraska and helping his patients here.
Aguila, a plastic surgeon at Healing Hands of Nebraska in Norfolk, not only helps his patients medically, but also financially. Six months ago Aguila started offering M25, a program that allows patients to pay for their procedures in volunteer hours. The program's name is drawn from the parables Jesus told in Matthew 25.
"Two-thirds of people went bankrupt last year because of medical costs," Aguila said. "My job as a physician is to give my patients options including how they pay for procedures."
The M25 program is simple, according to Aguila. If a patient chooses to use the program to pay for a procedure, they go to one of the charitable organizations partnering with Healing Hands of Nebraska and tell them they are there for the M25 program. The organization then contacts Aguila, who says how many hours need to be donated for the procedure.
Once the hours are completed, he'll perform the procedure.
"This whole program is to empower patients to take back health care," he said. "One of the key aspects is accountability. Patients who are invested in their surgery and the outcome have better outcomes."
Each procedure has a fixed amount of hours that need to be completed and are not based on a patient's income. According to the Healing Hands of Nebraska website, a $5,000 procedure would require 250 hours of community service. The first procedure for a patient using the M25 program is scheduled for next month.
The M25 program drew the interest of "CBS This Morning," which featured Aquila's work in a segment as part of its series, "A More Perfect Union."
Aguila said the M25 program, dubbed the painless payment plan, allows him and his team to do medical mission work in their own backyard.
"I'm doing this today because it's the mission I was given, to make my corner of the universe better," he said.
That ideology is what got Aguila into the medical field.
Aguila started his medical career in the Air Force and served for 22 years. Aguila practiced in Afghanistan, helping civilians suffering from head and neck injuries. Aguila said he was the only head and neck surgeon in Afghanistan at the time.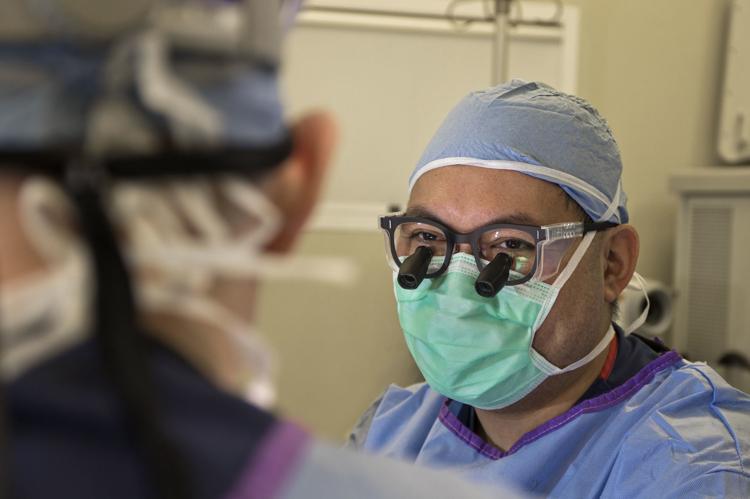 "All the others in uniform, they knew their mission," he said. "Mine was to help everyone who rolled in that door get help. I was there because people's lives were on the line."
After his time in Afghanistan, Aguila took an opportunity in the Air Force to go into plastic and reconstructive surgery, which is now his current focus.
"There was a need within me, my heart and soul, to take my skills so that I could provide outstanding care to people who otherwise wouldn't get it."
Build your health & fitness knowledge
Sign up here to get the latest health & fitness updates in your inbox every week!