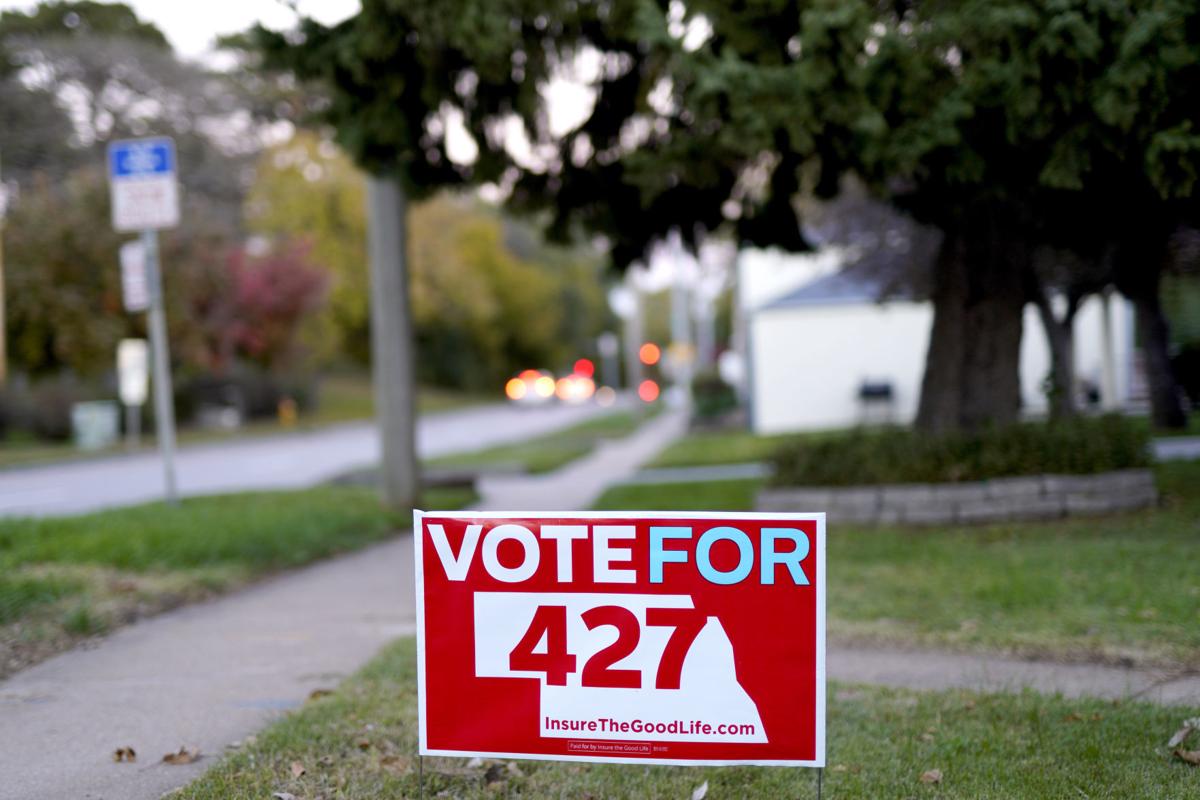 A legislative committee got the chance to question a state Medicaid official Friday about the plan for enacting expansion that was approved by voters a year ago.
Last year, the Medicaid program in Nebraska covered about 240,000 people at a cost of $2.1 billion. Expanded coverage for an estimated 90,000 adult Nebraskans whose annual income is at or below about $16,000 — or 138% of the poverty level — would add tens of millions of dollars annually. 
Heritage Health Adult, the name given to the expansion, would begin Oct. 1, 2020, with applications accepted beginning Aug. 1. 
More than half of the 70 new staff statewide required to do the Medicaid eligibility work has been hired, said Matthew Van Patton, director of the division of Medicaid and Long-Term Care in the Department of Health and Human Services.
The department is in the process of applying for a federal waiver to enable it to go around existing rules and create a more innovative Nebraska-specific program, he said. 
The Medicaid staff is conducting public hearings across the state to gather feedback on that. In meetings in Scottsbluff and Kearney, he said, people have expressed concerns about administrative costs and have asked about optional and mandatory aspects of the benefits package. 
There are two parts to the proposed program: A basic package, available to all who qualify, and a prime package if they participate in wellness plans, personal responsibility and community engagement requirements. Prime benefits would include vision, dental and over-the-counter medication. 
Wellness requirements would include seeing a primary care provider once a year and participating in care management that could help people find a doctor, make an appointment and get a ride to an appointment if needed, Van Patton said.
The person would also be expected to not miss appointments without good cause and have employer-sponsored health insurance if available. 
People on the program could miss not more than three appointments. Medicaid providers have complained that some Medicaid patients schedule appointments but don't show up. Taking responsibility, patients would be expected to call and reschedule before they miss an appointment.
"There will be some reasonableness associated with it," Van Patton said. 
But no-shows are a reason some providers drop Medicaid patients, said Sen. Ben Hansen, a chiropractor. 
Community engagement requirements for prime coverage could include jobs, school or volunteer work.  
Review of eligibility will be done annually, but periodic checks would also be part of the program. 
"We will begin to look in at six months, but it's not a full-on redetermination of eligibility at that point," Van Patton said. "It's a way of maintaining program integrity and accountability." 
Omaha Sen. Machaela Cavanaugh told Van Patton she would rather see the department start with everyone who is eligible for Medicaid get a prime plan, and then move down to basic if people don't meet expectations, such as not missing appointments or not meeting community engagement requirements. 
Those prime benefits could be the key to success, she said. 
"Because if you have all those robust benefits to start with, you don't want to lose them," Cavanaugh said. "You don't want to lose dental, you don't want to lose getting dentures if you need them. You don't want to lose vision if you need glasses." 
The assumption that a person will effectively use a benefit because they have it is "quite flawed," Van Patton told her. 
Starting with the basic elements of physical health and then moving to additional coverage, and incentivising people to stay engaged, to stay communicative with the managed care organization and use resources effectively, is the right path for the state to take, Van Patton said. 
Cavanaugh asked if the state could at least include over-the-counter medications in basic benefits. 
Certain over-the-counter medications, such as pain relievers, would be included in basic coverage, Van Patton said. 
Of the way the plan is being structured, Van Patton said: "We have to start somewhere, and this is our proposed start. ... We need to understand the population as they come in, comprehensively." 
Cavanaugh also questioned why the department doesn't get Medicaid expansion started now, and then apply for the enhanced program federal waiver. "Because we are spending this amount of time on the ... waiver and not providing health care to a massive population in Nebraska."  
Van Patton said technology needs to be changed, providers invited into the system and staff hired for the new, pronounced adult population. 
"You have to build the networks. You have to change and update the technology, both ours and the (managed care organizations), and you have to have the talent in place to accommodate the application process," he said. "There's no way around it."
Build your health & fitness knowledge
Sign up here to get the latest health & fitness updates in your inbox every week!