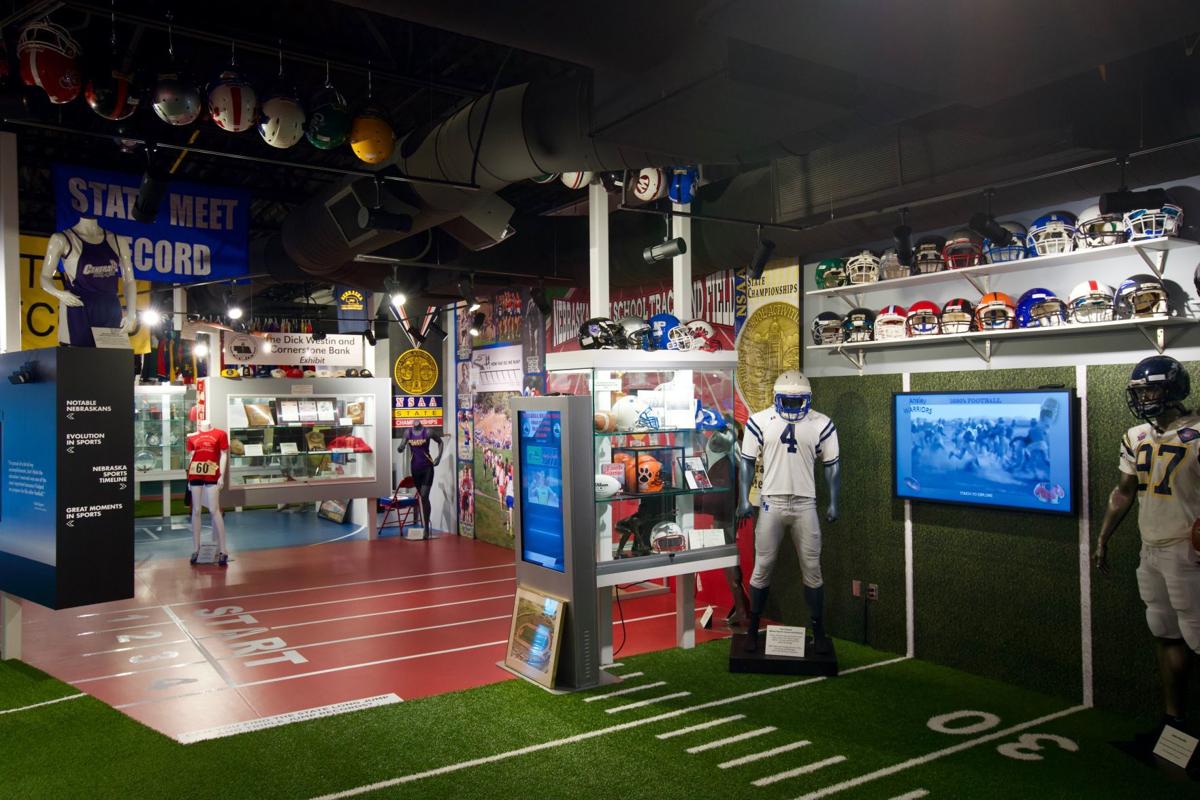 November is state championship time for high school football and volleyball. It's also a good time to visit the Nebraska High School Sports Hall of Fame at 500 Charleston St.
With more than 7,000 square feet of exhibits and activities, the Hall of Fame operates with a mission to "Honor the Past and Inspire the Future."
Mike Rasmussen, assistant executive director for the Hall of Fame, said the most popular part of the Hall is the wall that shows the mascot names for every high school in the state – past and present.
"The mascot wall is always of interest," Rasmussen said. "Everybody likes to look at that and kind of reminisce about schools and who's not up there anymore."
There is something for fans of just about every sport.
"If you have one sport in particular, we recommend that you go look at that area," Rasmussen said. "We're getting close to where we'll have interactive displays for every sport."
You have free articles remaining.
The Hall opened in 2013, and one of the first attractions was the Wally McNaught Theatre, named for the great Lincoln Southeast High School coach and teacher. An anonymous donor provided the funds as a tribute to the coach. McNaught died in 2014 of Parkinson's but was able to see its opening, and his wife, JoAnn, has remained involved at the Hall.
Rasmussen said two of his favorite items are:
• "The football nose guard that has an 1897 patent; on the back side is a bar that you bite on to hold it in place."
• "The timeline we have of Nebraska high school sports. It's an interactive display that begins with the creation of the Nebraska territory and goes up through the present day."
You can help by making a donation to the Hall of Fame or by providing items that might be worthy of making a display.
"We are always interested in old photos or video of game action or teams of note," Rasmussen said. "We really like to have old jerseys or equipment that might be languishing in someone's basement."
Photos: Fans bring the energy to state volleyball tournament
Lincoln Lutheran vs. St. Paul, 11.9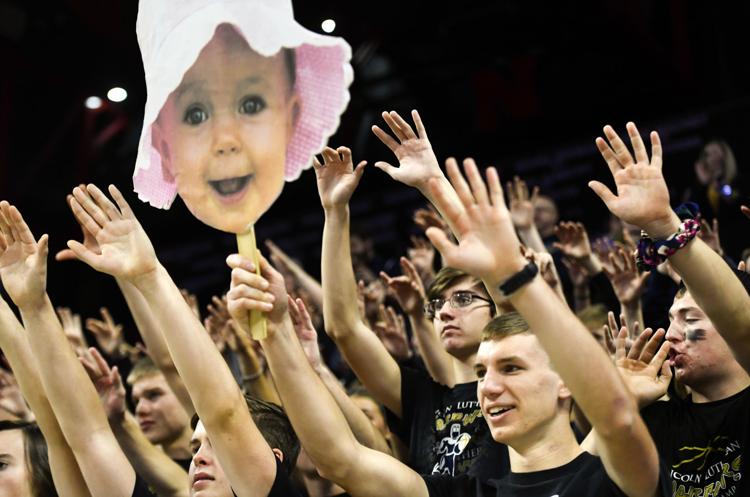 BDS vs. Humphrey St. Francis, 11.9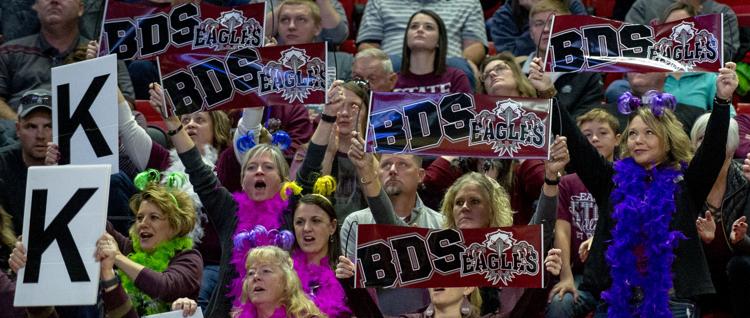 B state volleyball semifinal, 11.8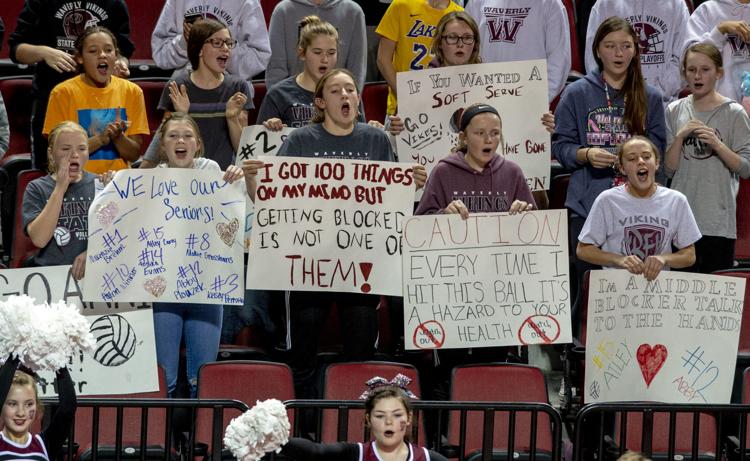 B state volleyball semifinal, 11.8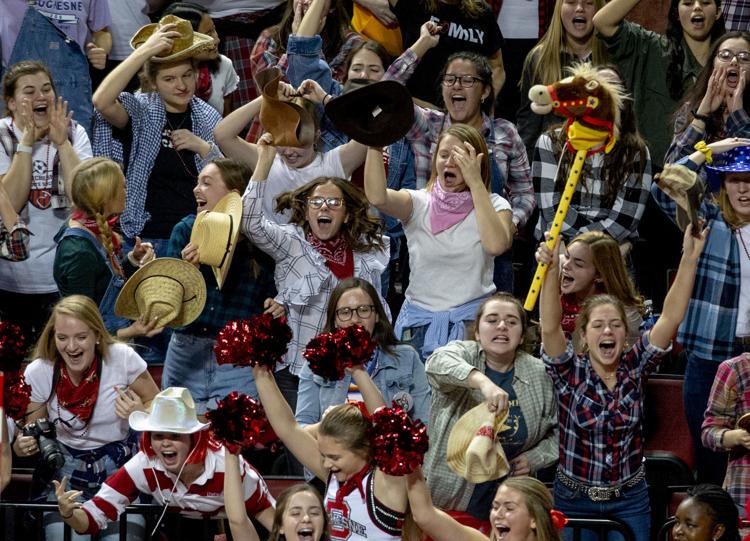 C-2 state volleyball, GICC vs. Superior 11.8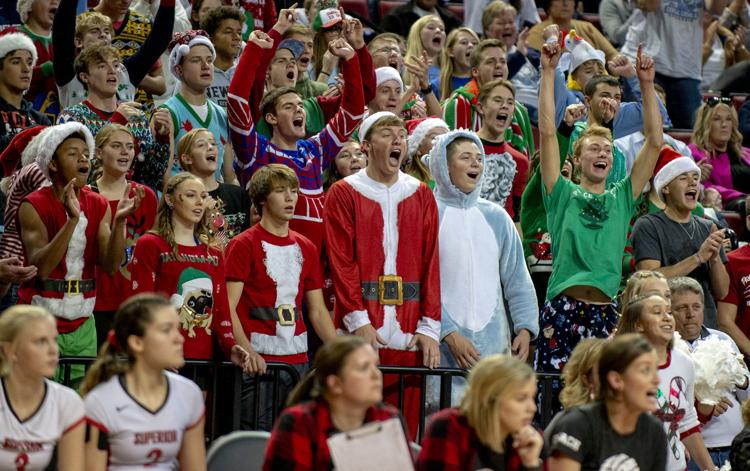 State volleyball, Diller-Odell vs. HTRS, 11.7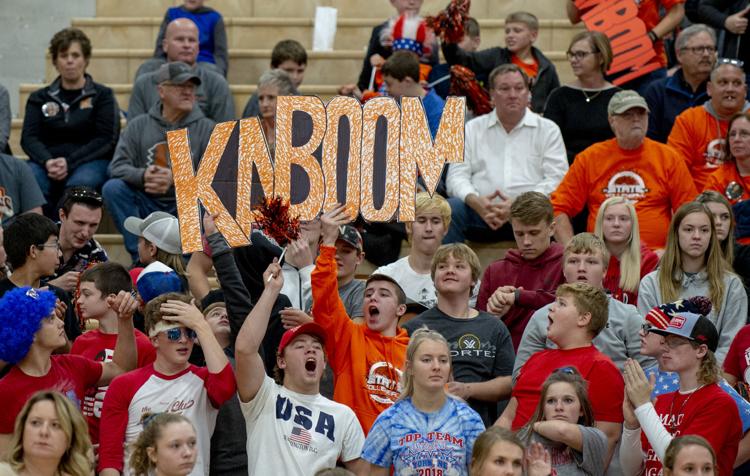 State volleyball, Diller-Odell vs. HTRS, 11.7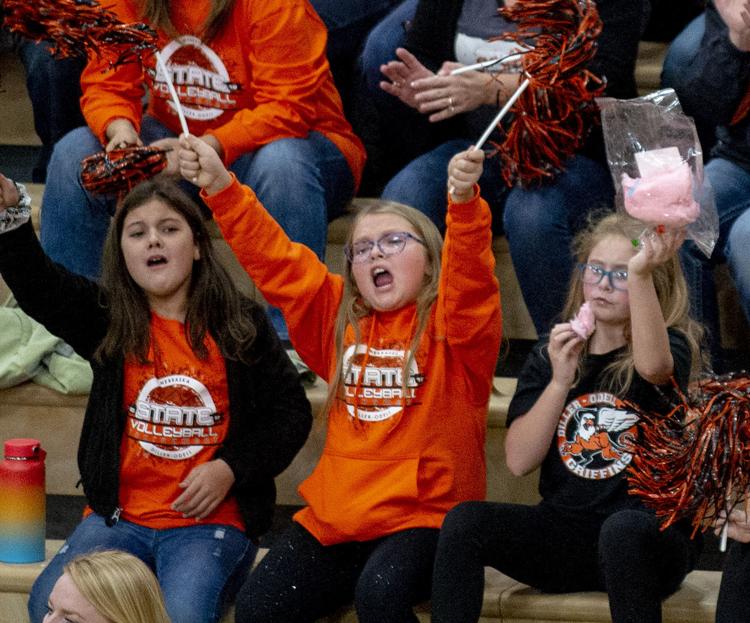 State volleyball, Diller-Odell vs. HTRS, 11.7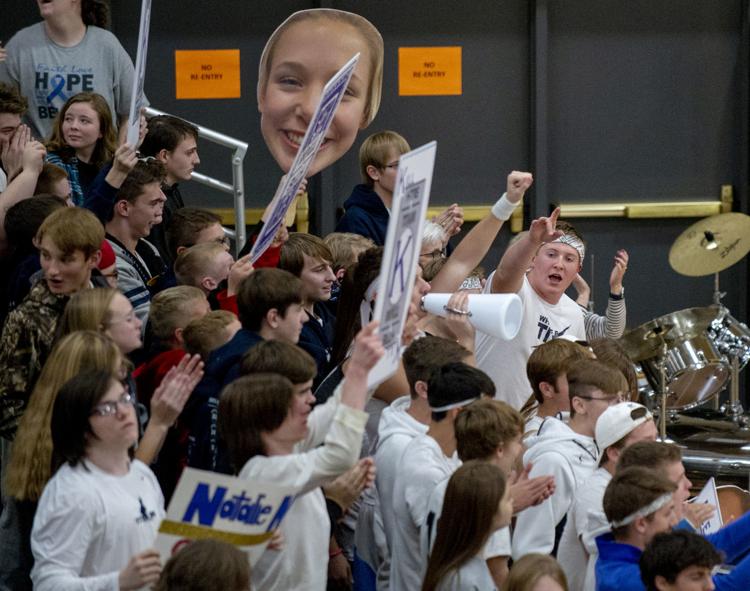 State volleyball, Diller-Odell vs. HTRS, 11.7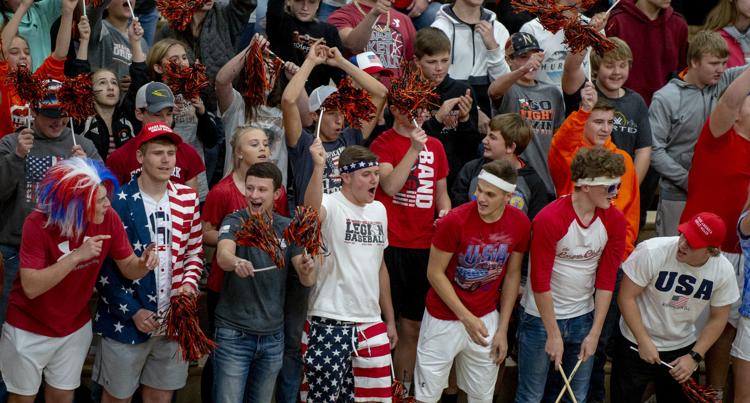 D-1 state volleyball, Diller-Odell vs. Hartington CC, 11.8
Quarterfinal Class C-2 girls state basketball- Lutheran Northeast vs. Bishop Neumann, 11.7.2019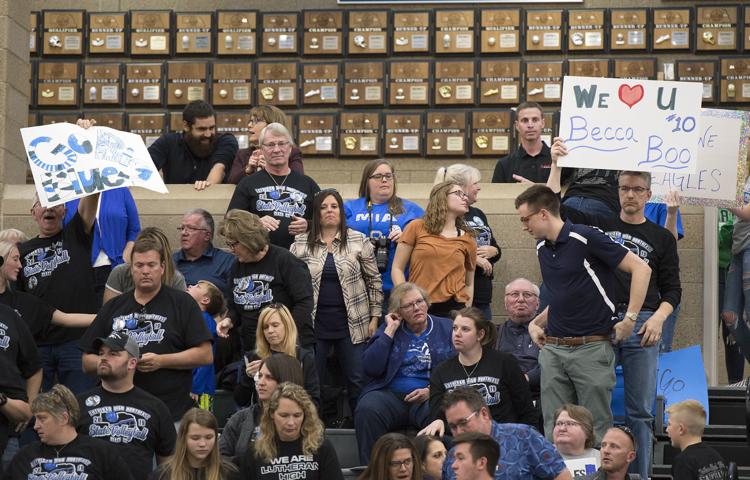 Quarterfinal Class C-2 girls state basketball- Lutheran Northeast vs. Bishop Neumann, 11.7.2019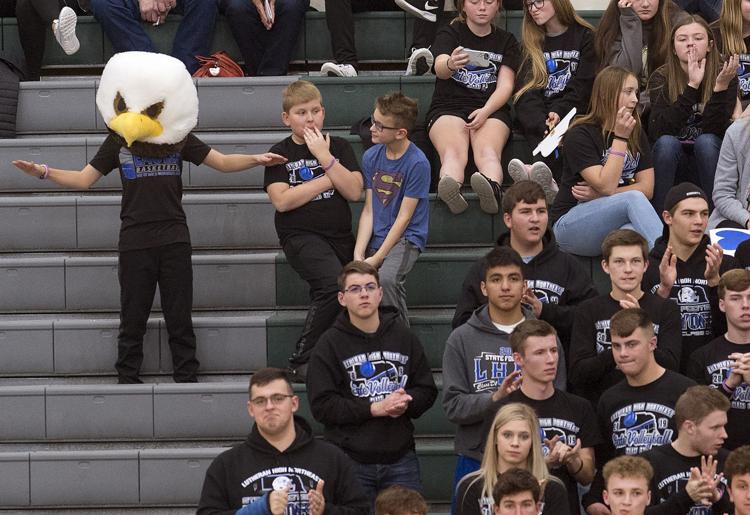 Gretna vs. Papillion-La Vista South, 11.9