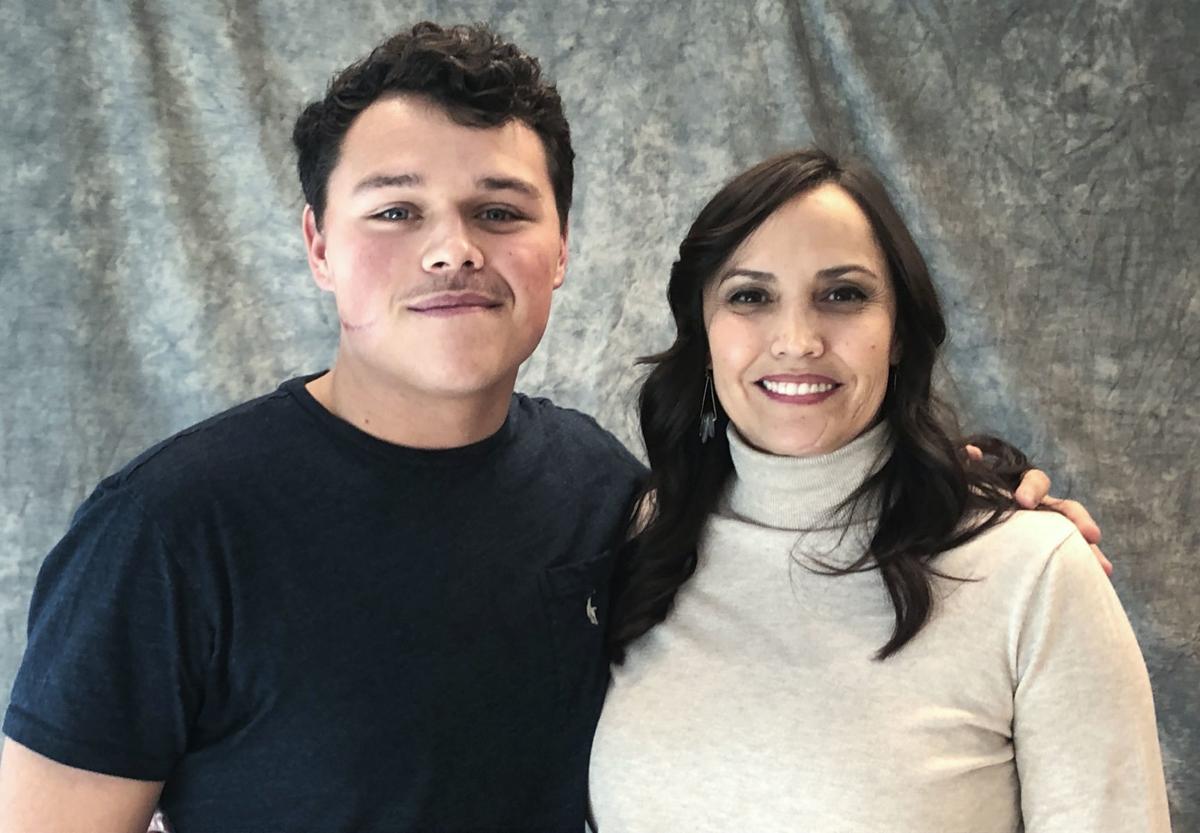 Draven Long has played sports for most of his life, and he was on the football team at Lincoln High School.
But that didn't stop him from vaping.
The 18-year-old who graduated last spring and now attends Southeast Community College said he started using electronic cigarettes about 18 months ago.
"It started off as kind of a thing people did," said Long, who spoke as part of a panel discussion Tuesday hosted by the Community Health Endowment.
Long said he started out taking hits from friends' devices but eventually bought his own when he turned 18.
He said vaping at first didn't make him feel all that great.
"It made me feel weird, a little off," Long said.
He talked of feeling light-headed, losing his appetite and even throwing up. Vaping at night made him feel restless and unable to sleep.
Long also described the shortness of breath and chest tightness that made sports more difficult.
But none of that made him stop.
"It was addicting," he said.
What eventually made him stop was reading a report about severe illnesses linked to vaping that were proving fatal in some cases.
"When that report came out, all of us threw (our vaping devices) away," Long said.
His mom, Suzanne Mealer, said she had no idea her son was vaping until she saw it on social media.
"Personally, I never thought he would do something like that," Mealer said.
She said she was shocked to find out how easy it was for teens to obtain vaping products.
It's not a shock, however, to Russ Uhing, director of student services for Lincoln Public Schools.
You have free articles remaining.
Uhing said the district has seen a big increase in vaping among students over the past few years and now even includes information on vaping as part of its health curriculum for middle school and high school students.
He said one of the big challenges with vaping products is that they can be easily hidden.
"When you are smoking a cigarette, it's easy to detect, it's easy to see," Uhing said. "A vaping product isn't that way."
Manufacturers of some vaping products have been criticized for designing products to look like USB drives, making it virtually impossible for parents and teachers to know kids have them.
In fact, said Rebekah Willoughby, a public health educator with the Lincoln-Lancaster County Health Department, Juul devices, which are very popular with young people, can be charged in a computer just like a USB drive.
Willoughby said that in 2011 only about 1.5% of high school students nationally said they had vaped in the past month. By last year, that was up to 27.5%.
Lancaster County numbers are virtually identical to national ones, with 27.4% of high schoolers reporting vaping in the past 30 days.
That's virtually the same as the cigarette smoking rate among teens in 2000, she said.
By contrast, only 4.4% of students reported smoking cigarettes last year.
"That's the lowest rate we've ever had," Willoughby said.
Sarah Linden, who owns Generation V stores in Lincoln and other cities and also serves as president of the Nebraska Vape Vendors Association, said she agreed with most of what she heard Tuesday.
Linden, who wasn't part of the panel, said she agrees on restricting access and marketing to minors and also believes nicotine levels should be capped in vaping products.
"What I don't agree with is the fear-mongering tactics they use," she said.
Linden said vilifying vaping products can actually be detrimental to adults who are using them as an alternative to smoking.
She also said the numbers cited by the health department on the percentage of minors who vape are misleading, with the vast majority of teens who admit vaping being infrequent users or those who simply tried it once.
Long said he wished he'd never tried it at all. When asked what he would tell his 15-year-old brother about vaping, he was blunt.
"No," he said. "Plain and simple. No."
And if he found out his little brother was vaping?
"If I see him with it, it's out the window. Gone."