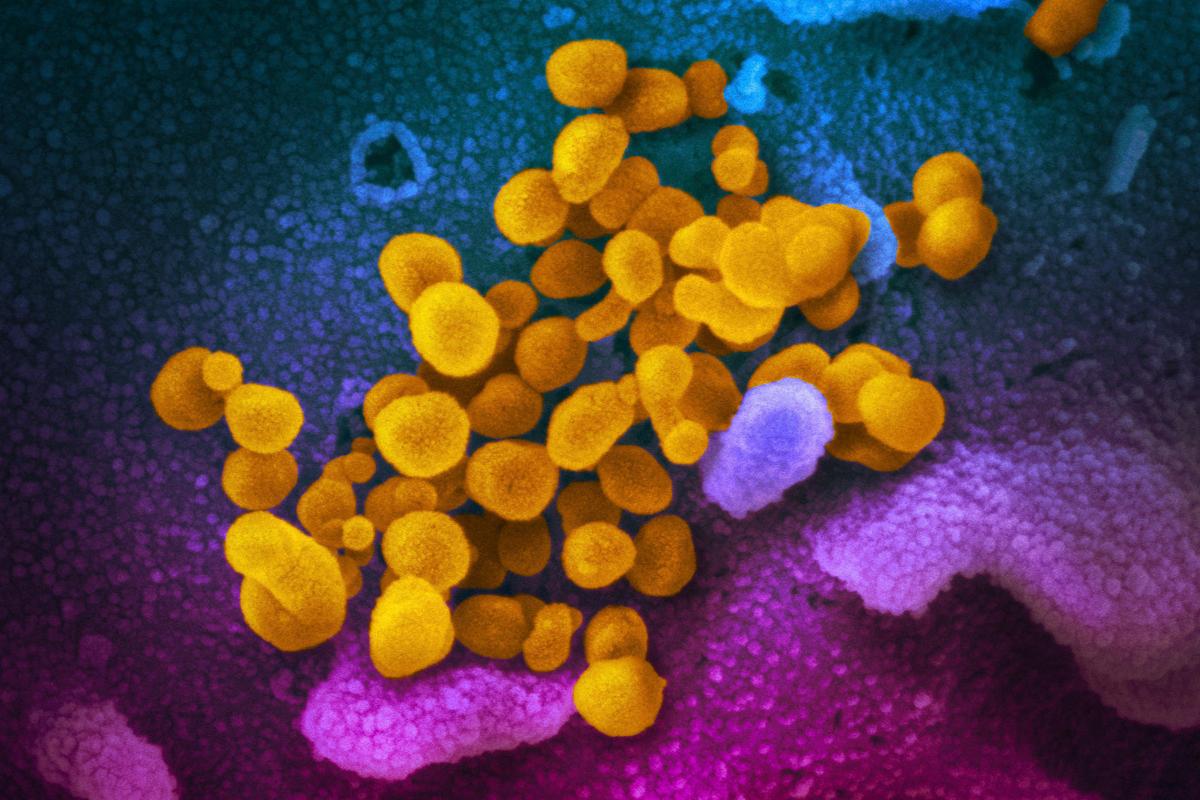 Local health officials reported the first confirmed case of COVID-19 in Lancaster County on Friday.
A 48-year-old man who traveled to the Denver area March 8-9 before becoming symptomatic March 15 became the first lab-confirmed case in the Capital City, according to the Lincoln-Lancaster County Health Department.
A day after his symptoms started, March 16, the man went to his health care provider and was tested for the novel coronavirus. He then started self-isolating at home.
Those results came back positive Friday, Mayor Leirion Gaylor Baird said during an afternoon news briefing, and the man remains isolated at home. People known to have come into contact with him are also isolating at home, the mayor added.
"It was a travel-related case and not a case of community transmission," Gaylor Baird said. "That's an important distinction we want to be clear about."
Travel-related cases can be linked to an individual's travel history, while community transmission means the virus has spread in a way that the source of the infection is unknown.
Colorado reported nearly 280 cases of COVID-19 on Thursday; Friday's announcement brings Nebraska's total to 39 confirmed cases, although health and public officials have cautioned that number will almost certainly increase as wider testing becomes available.
The man's health provider followed protocol and immediately called the Lincoln-Lancaster County Health Department upon receiving notification of the man's positive test, said the agency's interim director, Pat Lopez. The Health Department has started reviewing the man's movements during the week between his return from Colorado and his developing symptoms, Lopez added, stressing the department was in the early stages of its investigation.
Lopez said more details about locations of possible exposure could be provided as early as Saturday.
"We will continue monitoring the community and continue the investigation at this time," Lopez said.
Because this is not a community-spread case, Gaylor Baird said further restrictions on gatherings, as instituted in four counties in the Omaha metropolitan area, will not be added.
Bryan Health officials Friday morning said they had done 21 COVID-19 tests to date, with 20 coming back negative. One test is pending, and the patient is in the hospital in isolation but not critically ill, said Dr. Alissa Clough.
Clough also said that Bryan had tested one patient who died, but the results came back negative.
As of Friday morning, 60 COVID-19 tests had been done in Lancaster County, according to the Health Department. By comparison, Douglas County had approved testing for 240 people as of Friday, with 26 tests coming back positive.
Of the tests in Lancaster County, all but one were negative, save for two that are pending at corporate testing facilities.
The county also said it is monitoring 160 people because of their travel history.
Lopez said the city receives results from private health labs once tests are completed, but officials don't know how many of those are pending.
Testing remains limited to those who are most vulnerable to develop COVID-19 or in high-risk populations — those with underlying medical conditions, for example — or those prioritized because of their professions, Gaylor Baird said, including health care workers, first responders and others.
The mayor said city officials are aware there are not enough tests for every individual who would like to be tested, which may preclude health officials from discovering more positive cases of the virus in the community.
Lincoln, like other communities, is waiting to hear back from the state and federal government about efforts to secure more tests or the individual components needed to complete them.
On Thursday, the Nebraska Public Health Lab said it was seeking additional extraction kits used to complete the COVID-19 identification testing, but was unable to locate any at local university or corporate research labs.
"I know that is not the answer that everyone is looking for," Gaylor Baird said. "We don't have universal tests. The more testing we do will give us better data, and we'll continue to provide all of the accurate data we have so that people can make informed decisions.
"But this is where we are right now," she added.
— Reporter Matt Olberding contributed to this story.
Latest updates on coronavirus in Lincoln and nearby
See the latest news as more coronavirus cases are identified in Nebraska.
Concerned about COVID-19?
Sign up now to get the most recent coronavirus headlines and other important local and national news sent to your email inbox daily.