Lincoln-Lancaster County Health Department officials will mandate masks inside all indoor places except homes beginning Monday and called on residents to minimize their visits into the community as the department raised the COVID-19 risk dial into the severe category for the first time. 
"We are raising the alarm bells, and we need people to pay attention," said Lincoln Mayor Leirion Gaylor Baird in a videoconference from her home, where she is quarantined after her husband contracted the coronavirus.
"If our hospitals get overwhelmed, there won't be enough care for people who need it."
Two consecutive weeks of record local cases and surging hospitalization levels triggered the decision to move the Lancaster County COVID-19 risk dial into the red category. 
The change in the risk dial comes as Nebraska reported its third straight day of record-breaking COVID-19 cases. On Friday, the state reported 2,681 new cases, which topped Thursday's previous high of 2,124.
In the last three days, the state has registered 6,633 cases, bringing the total to 80,693.
Nebraska's death toll rose to 701 after 27 deaths were reported Friday.
While pushing the local dial into red signals an escalated threat of the virus, it will not trigger a citywide shutdown, Health Director Pat Lopez said.
Rather, she and the mayor, along with hospital and school officials, called on the community to make changes to reduce the transmission levels.
Churches should switch to virtual religious services, employers should resume teleworking and people should avoid large public or family indoor or outdoor gatherings, health officials said. 
How vigilant Lincoln and Lancaster County residents and workers act over the next two to three weeks will affect how well the county can stem the virus's rapid transmission, Lopez said.
Lancaster County entered Friday averaging more than 150 cases a day and on Friday confirmed 90 new cases but no new deaths.
The total number of coronavirus cases increased to 10,545, including 4,364 documented recoveries. The death toll remained at 50.
Friday marked a local record for COVID-19 hospitalizations, with 118 people in the city's two hospital systems, 44 of whom were local residents, and nine on ventilators. 
Community spread of the virus is uncontrolled, and the community must take action because the rising level of hospitalizations will not crest on its own, hospital officials said.
"There's no reprieve on any day," Bryan Health President and CEO Russ Gronewold said. 
While the hospitals have taken steps to increase their ability to care for COVID-19 patients along with traumas, strokes and other emergencies, their medical staffs have been taxed by the pandemic, said Derek Vance, President and CEO of CHI Health St. Elizabeth and Nebraska Heart Hospital.
"Now is not the time to let our guard down," Vance said. "The numbers are simply going the wrong direction."
For much of October, the city's risk dial has been in the mid- to high-orange category, signaling high risk of COVID-19 spread in the community. 
But contact tracers found that in small groups often among relatives or close friends, people from different households neglected wearing masks. That prolonged contact led to coronavirus spread, Lopez said.
Co-workers, distanced but maskless during meetings, also spread the virus, and some workplaces did not require masks, Lopez said.
The Health Department has worked with many businesses not open to the public on infection-control measures following outbreaks among their employees, she said.
No new additional cases of coronavirus spread in schools have been reported, Lopez said Friday.
The local directed health measure changes taking effect Monday will also limit outdoor youth sports attendance to 25% of capacity and indoor attendance to two spectators per athlete, Lopez said.
Keeping schools open for students remains a Health Department goal, the mayor said. 
While it experienced a spike in cases at the beginning of the semester, the University of Nebraska-Lincoln daily COVID case numbers have remained "relatively stable" over the last month, Chancellor Ronnie Green wrote in an email to students, faculty and staff.
UNL was reporting a daily average of 17 new cases over the last week, according to its COVID-19 dashboard, with no cases tracked to classroom transmission, and no residential units currently under quarantine.
Under those circumstances, Green said UNL would not cancel in-person classes or have students leave their on-campus housing arrangements.
"Our UNL leadership meets daily with the Lincoln-Lancaster County Health Department, and those public health officials say that one of the safest places right now for our UNL community is on our campuses," Green wrote.
The chancellor added that managers should continue to be flexible in allowing employees to work remotely where possible, and that UNL did not see the need to restrict any research or creative activity on campus.
Green said UNL students and employees should continue to wear masks, maintain social distancing and observe hygiene practices.
"It is especially critical that we practice all of these safety measures not just on our campus, but particularly as we go off campus," Green wrote. "We must all do our part to help keep our broader Lincoln community safe."
Several Lincoln churches notified members late Friday that they would not have in-person services Sunday because of the red risk dial. Parishioners should check church websites for the latest information.
Gaylor Baird said her administration is considering what measures the city needs to undertake in its own operations to prevent further spread.
Already the city has canceled its annual event to turn soil in garden beds at Sunken Gardens that was scheduled for Saturday.
The organizers of Lincoln's third annual Veterans Day Parade decided Saturday morning to cancel this year's parade.
As the community prepares to observe Veterans Day, Lincoln residents should look to the sacrifices made during World War II for perspective on the restrictions and guidance now aimed at keeping an invisible virus at bay, Gaylor Baird said. 
American families during World War II sent their sons to war, organized scrap metal drives, rationed food, planted victory gardens and took part in blackouts on the West Coast, the mayor said.
"We are not the first generation asked to do difficult things for the greater good," Gaylor Baird said. 
Images of Lincoln during the pandemic
Photos: The scene in Lincoln with much of city shut down
Finals week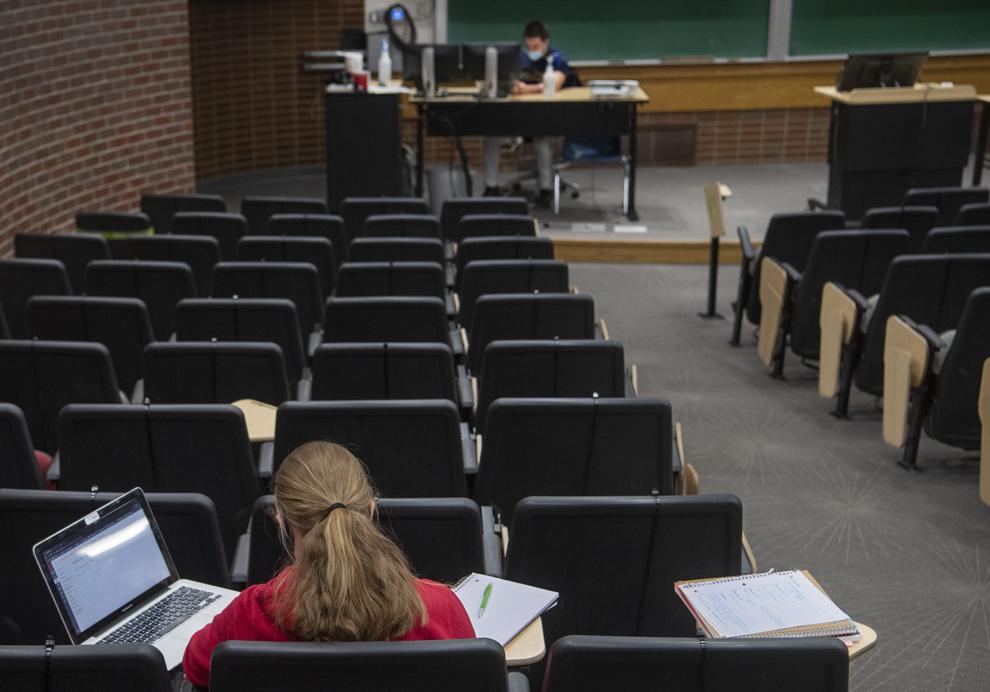 Co-teaching
City Council distancing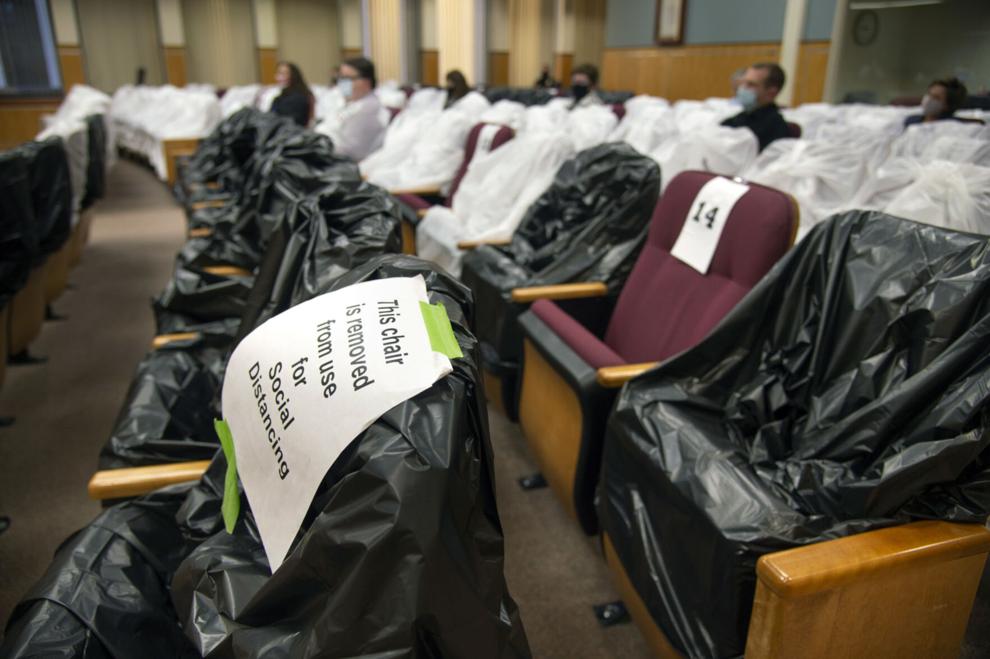 Gameday empty Saturday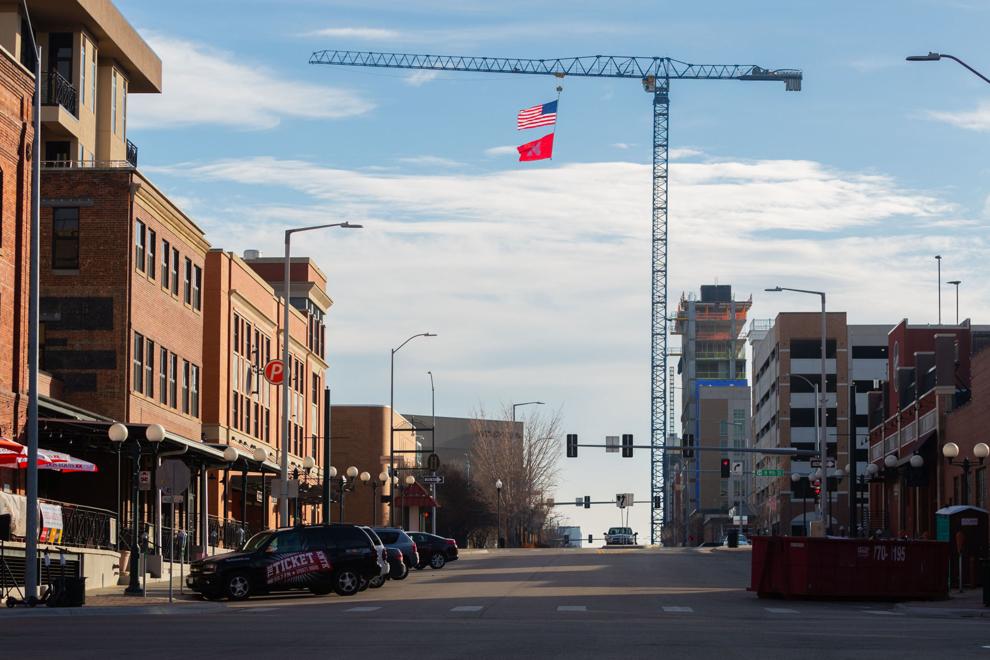 Thank you Bryan West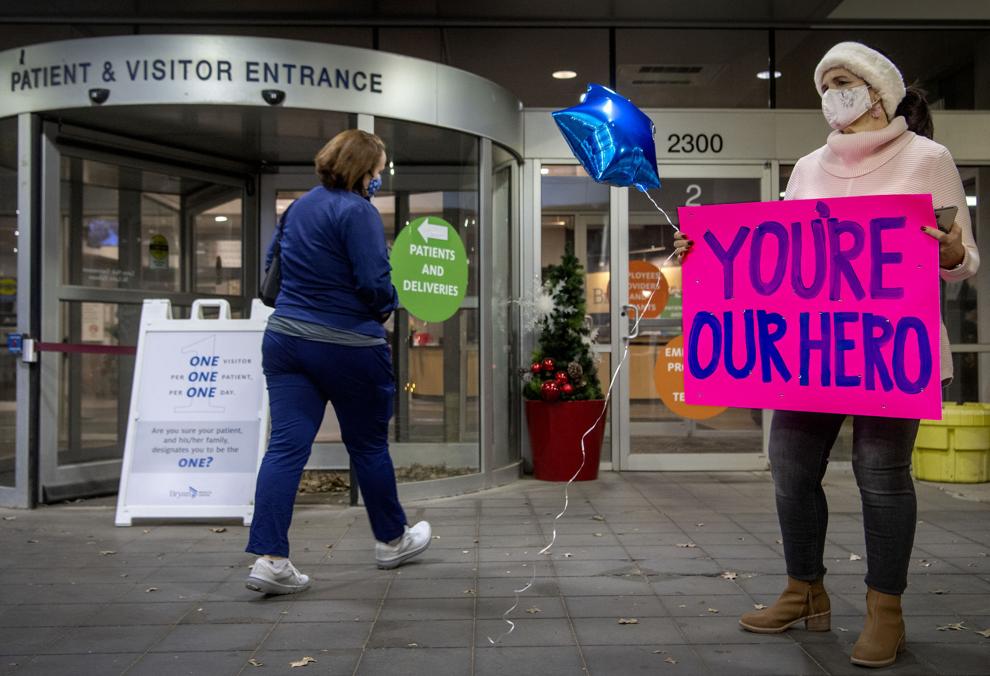 No fans allowed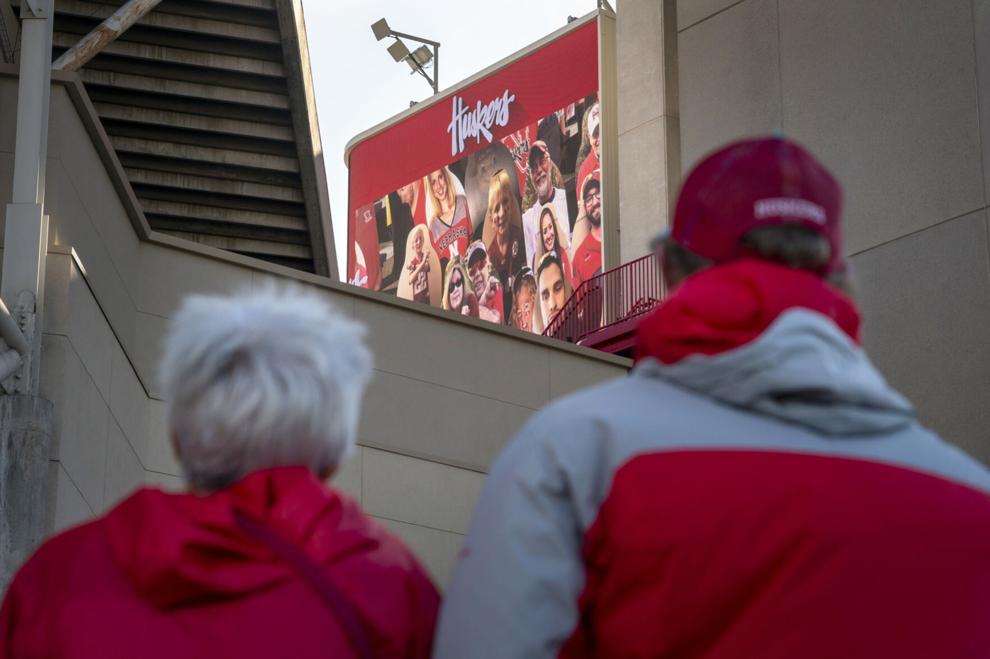 Husker cutouts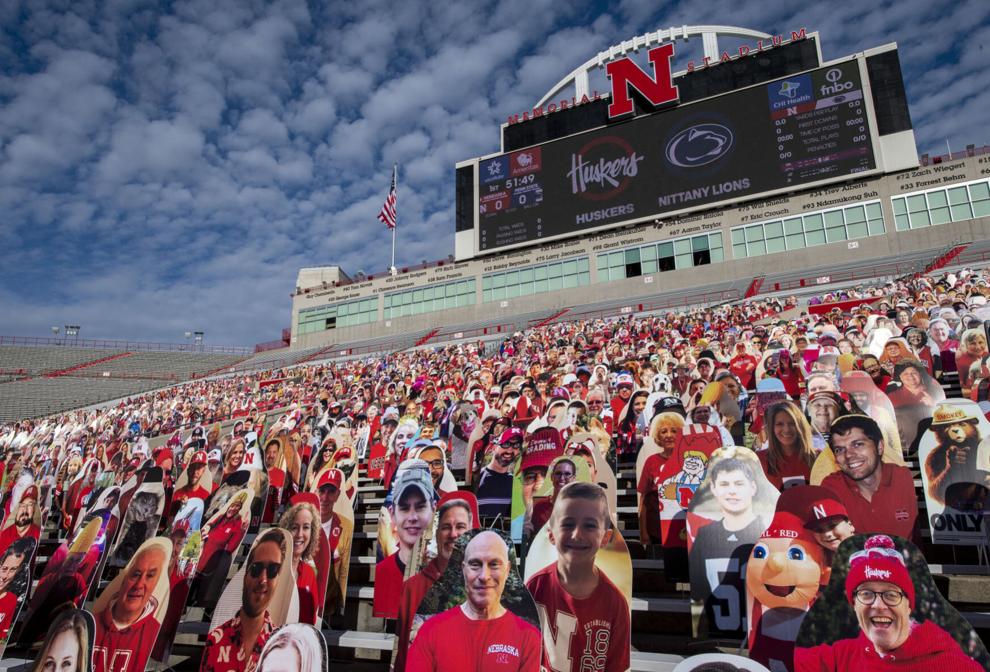 Arena cleaning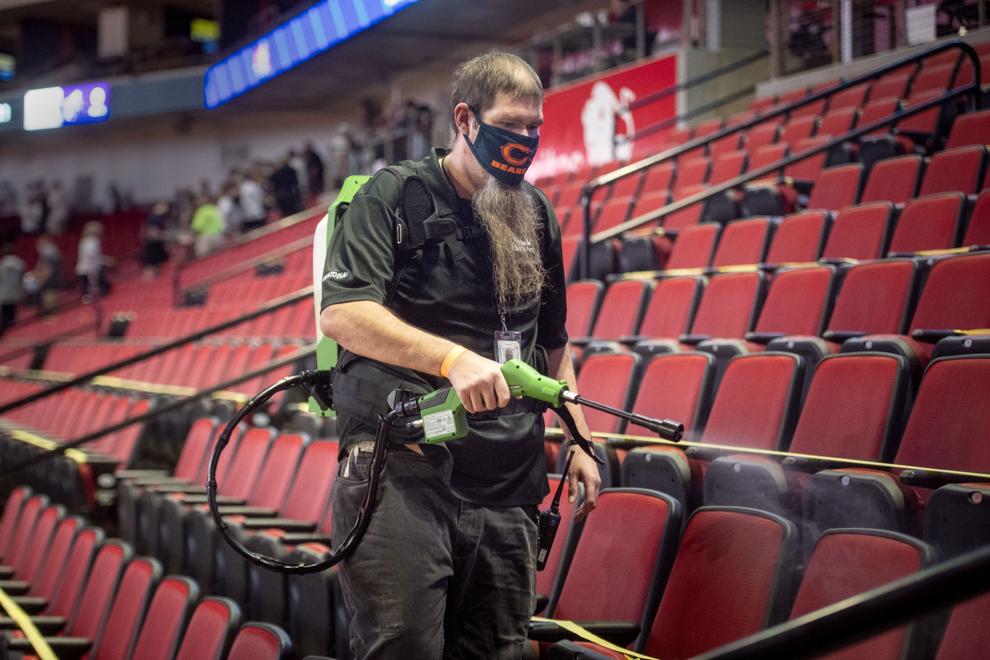 Volleyball social distancing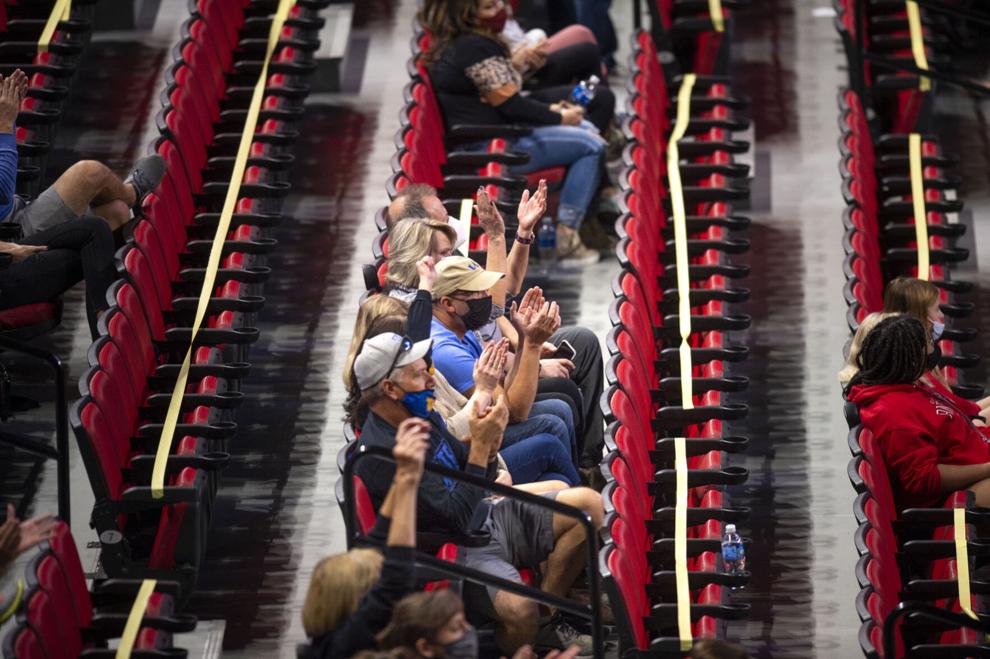 Skeleton signs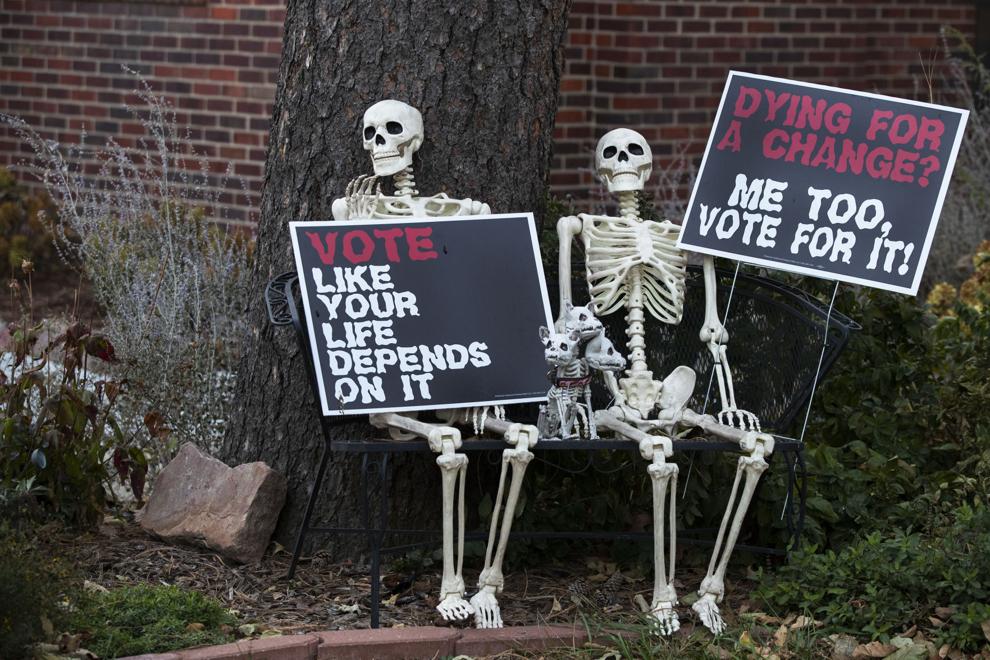 Boo at the Zoo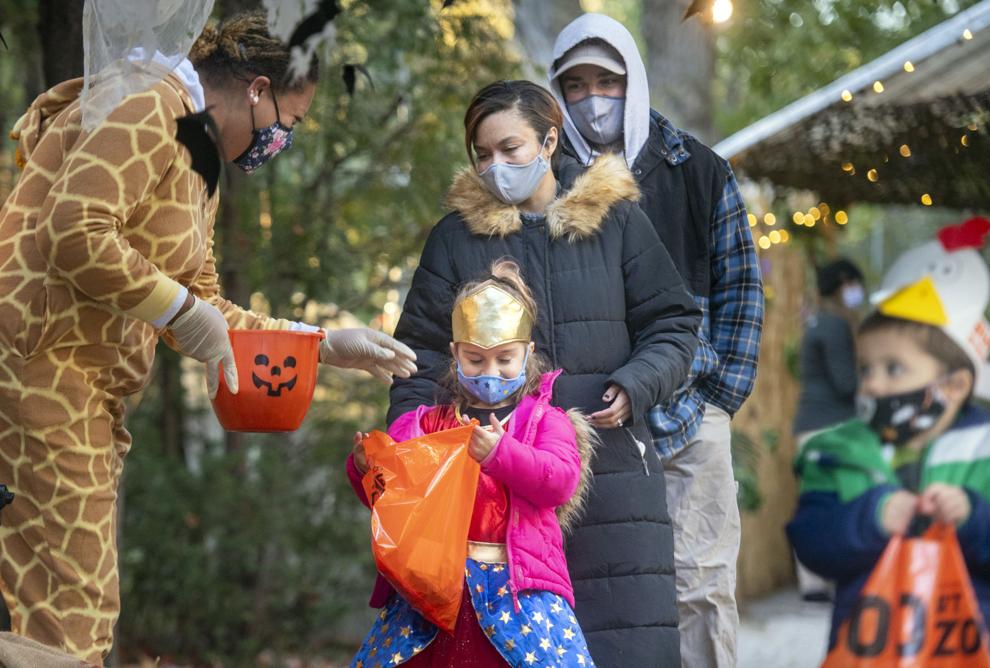 Football Saturday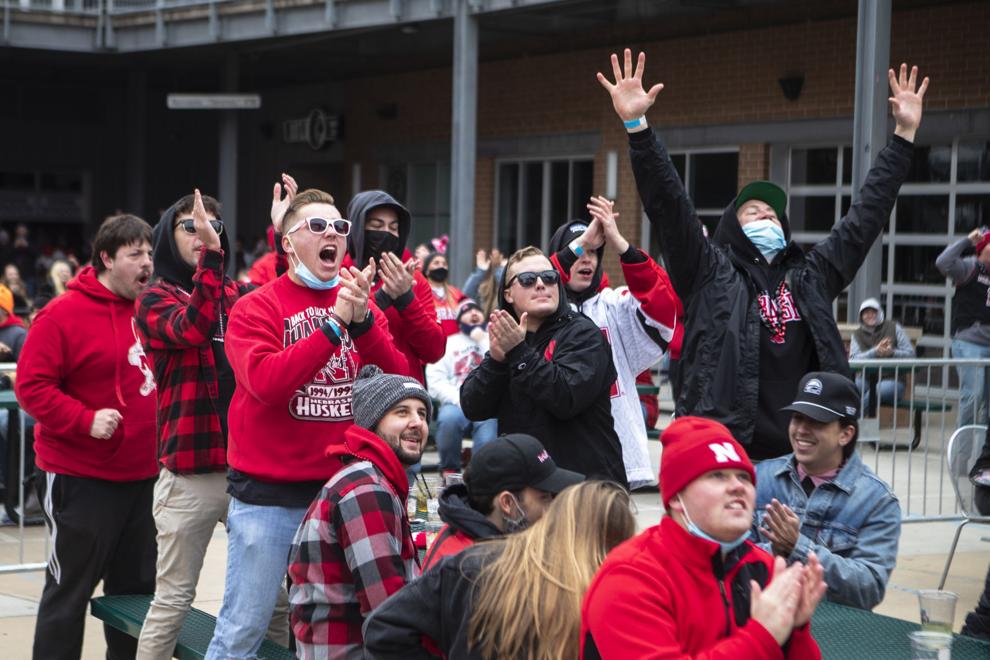 YMCA closed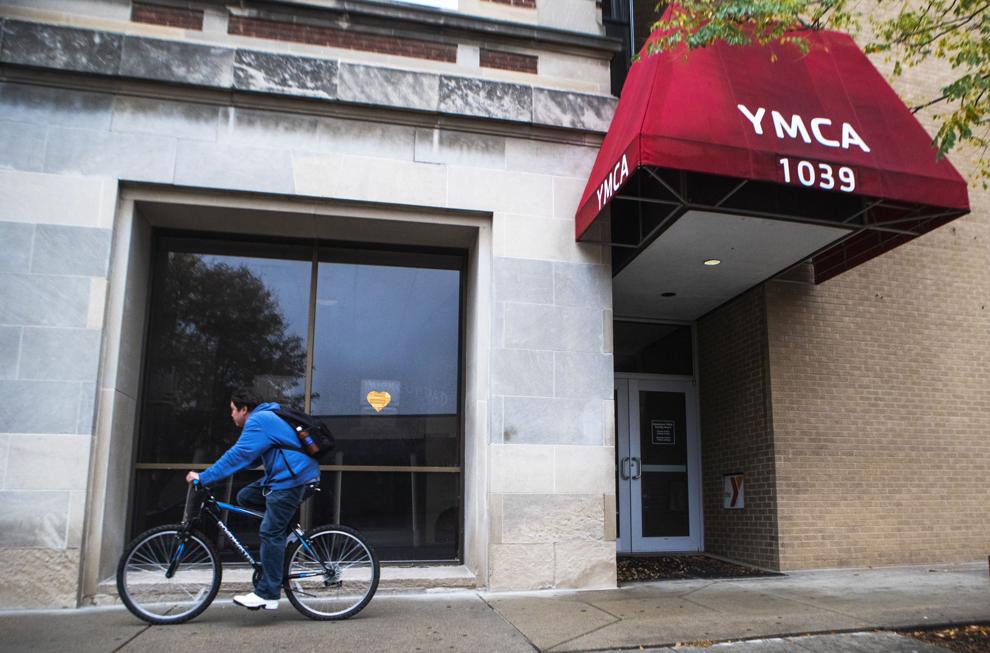 Downtown mask art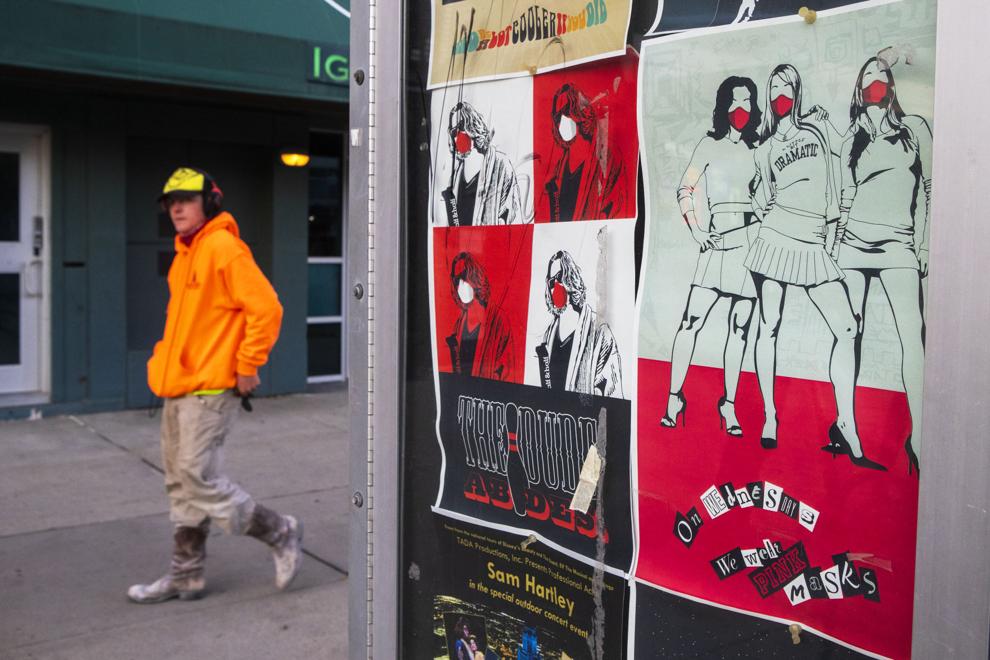 Marching band competition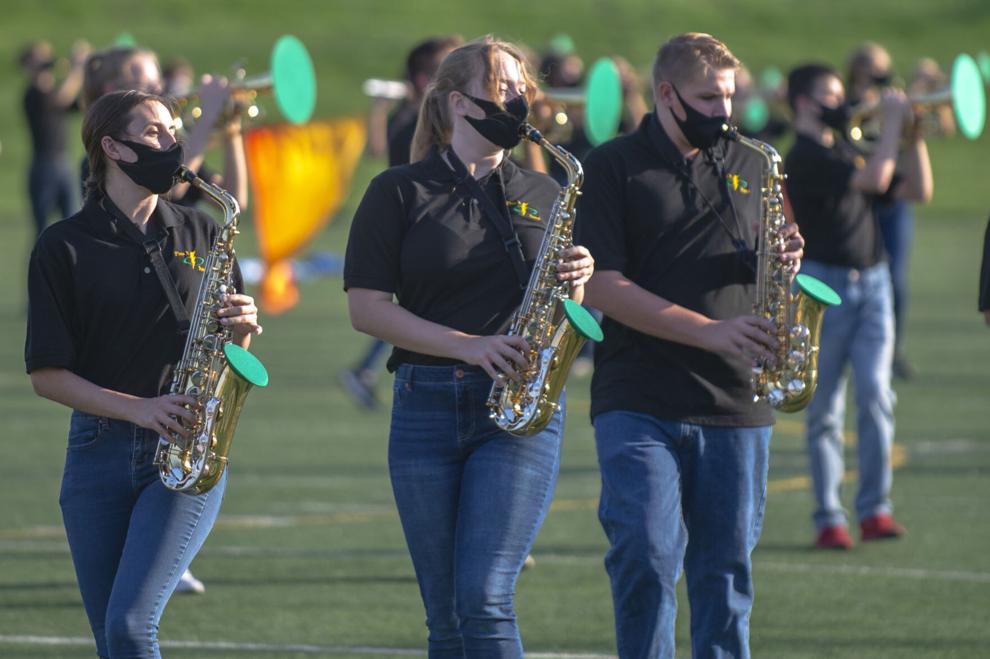 Outdoor seating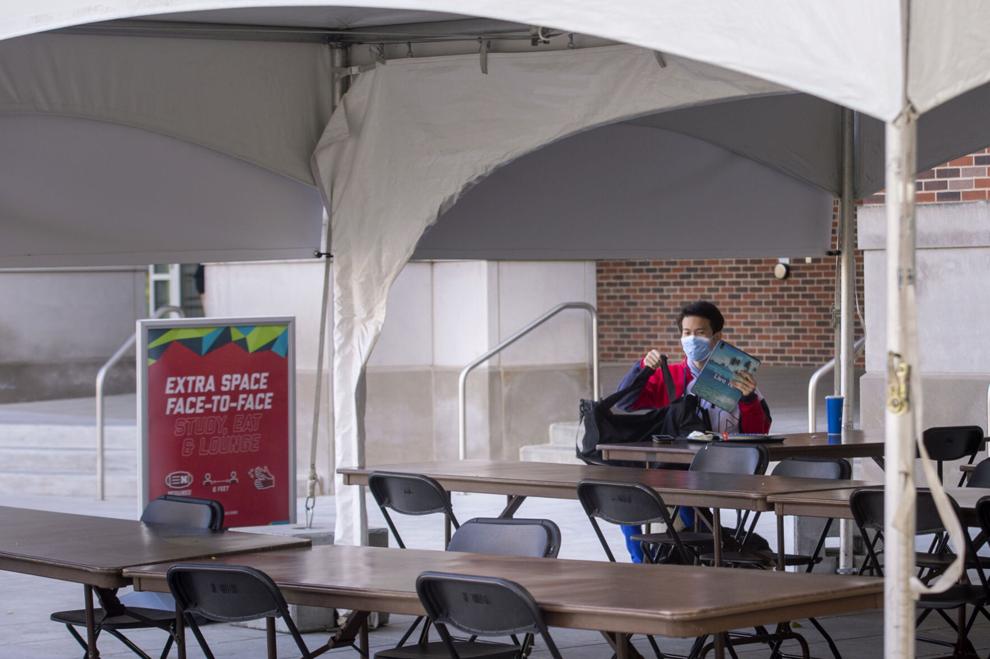 East Campus proposed budget cuts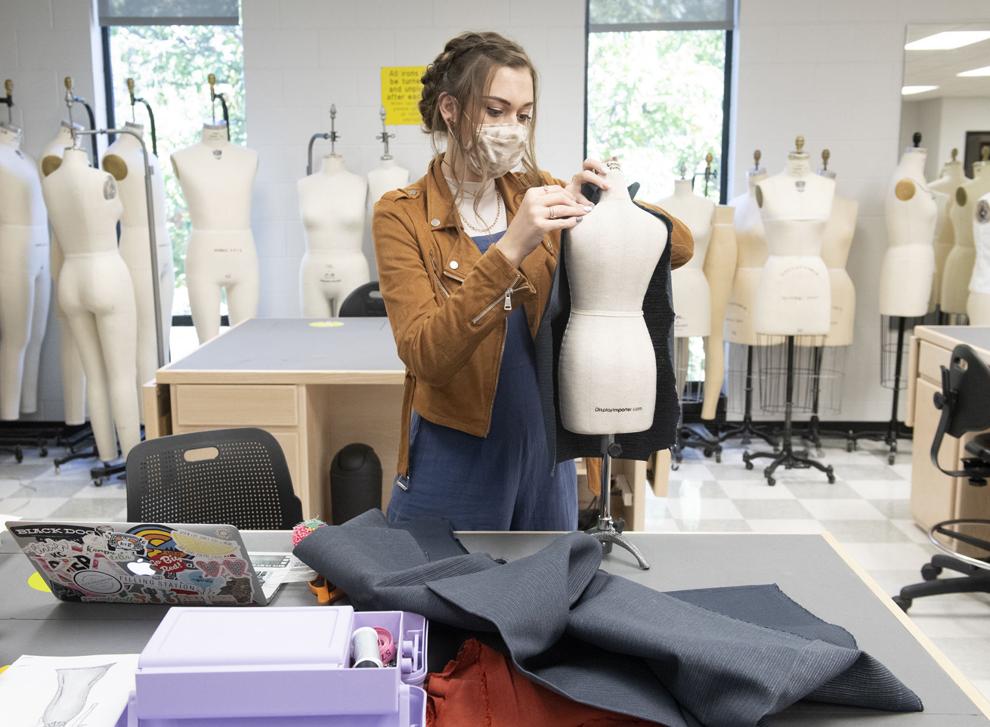 Flu shots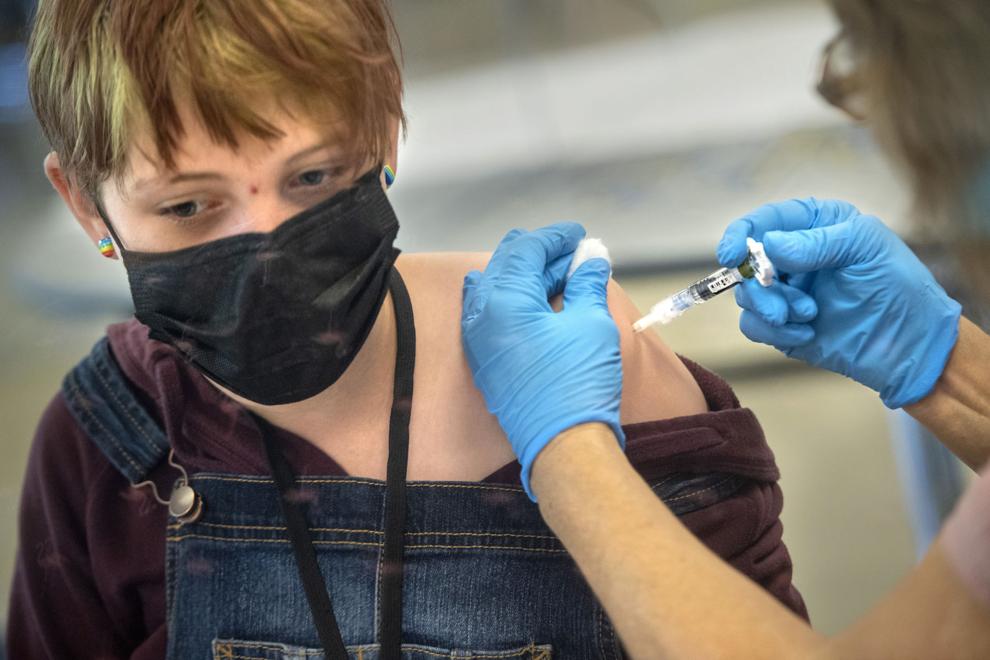 Coronavirus Bible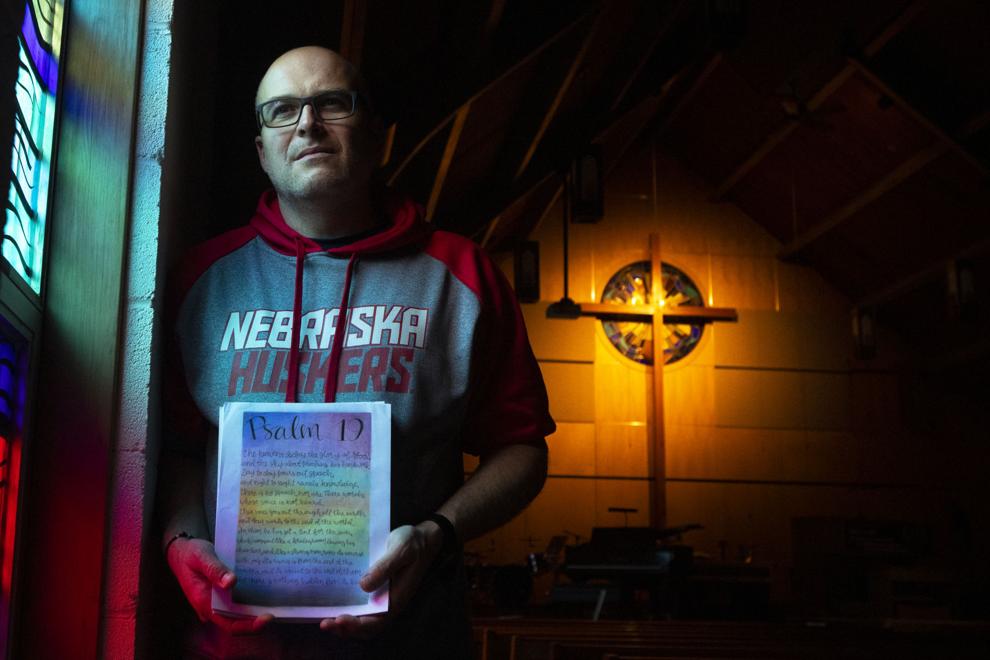 Anti-mask rally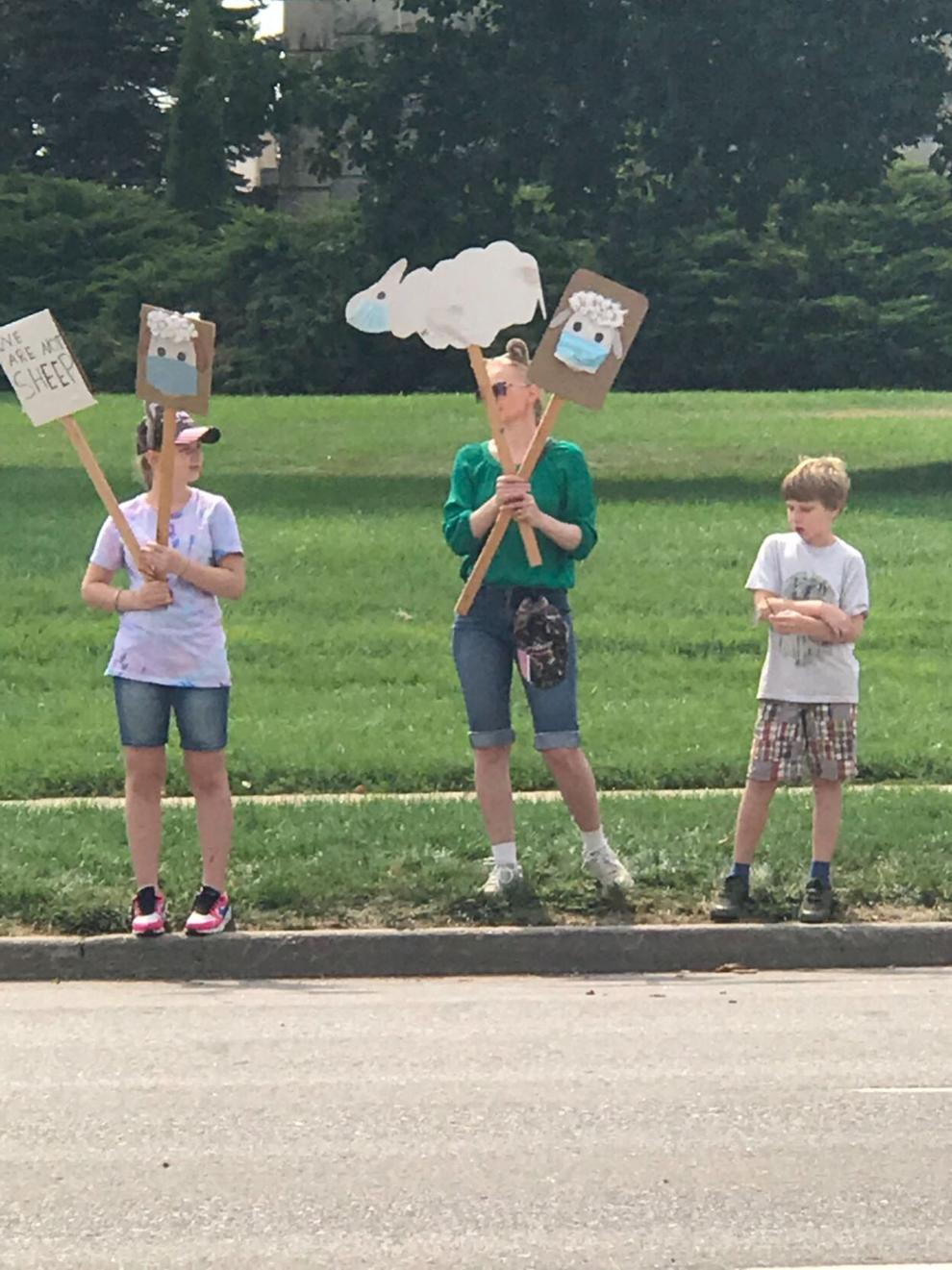 No Football Saturday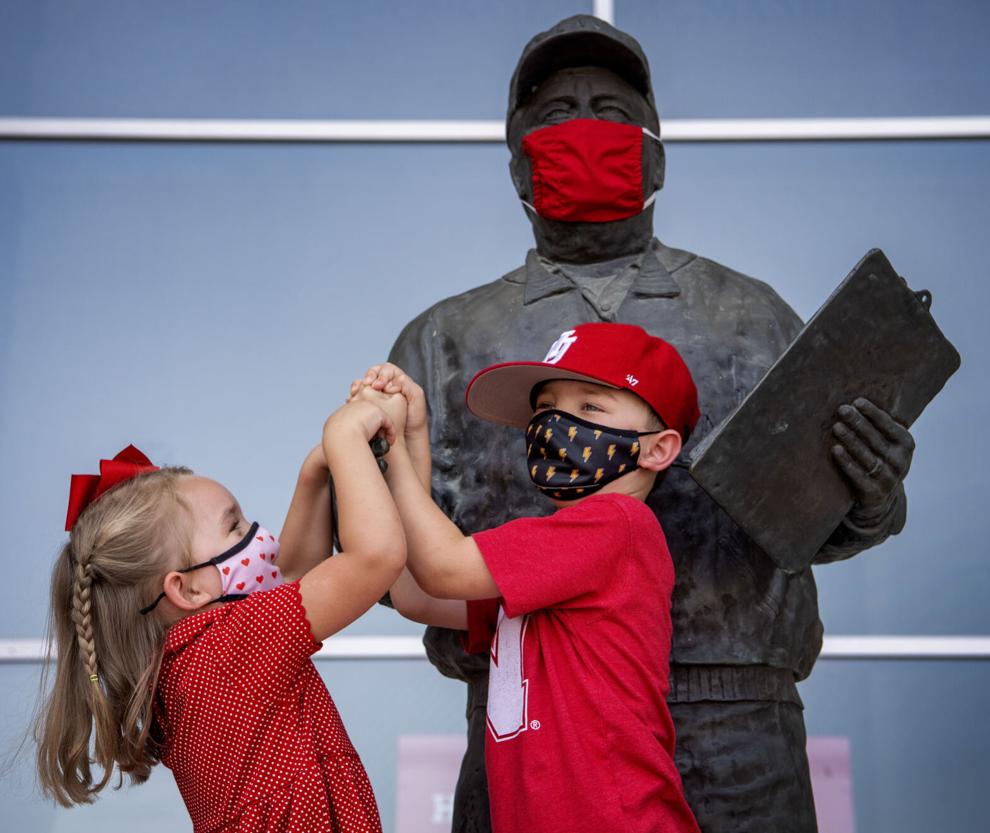 DMV lines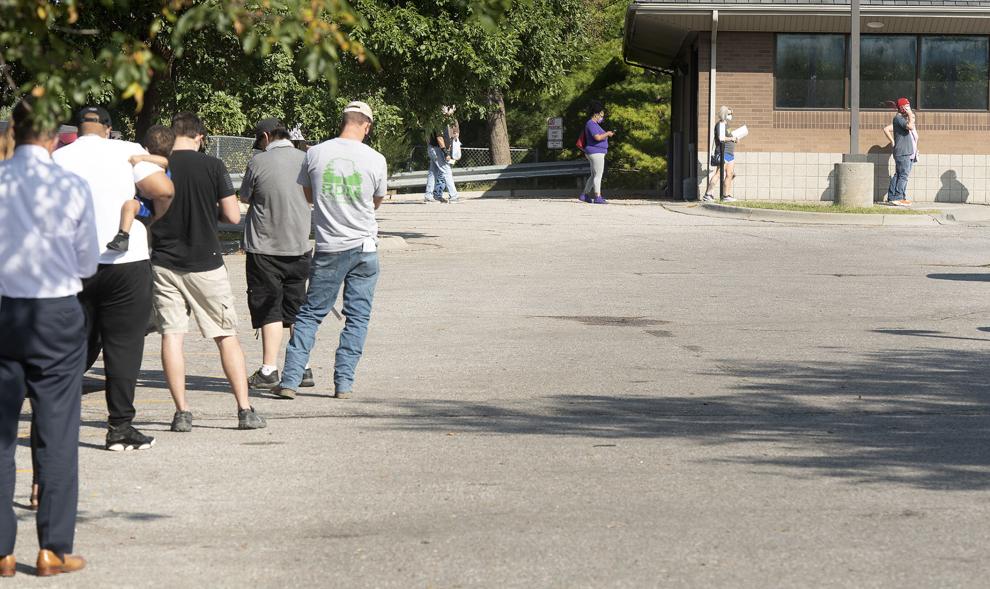 UNL in-person class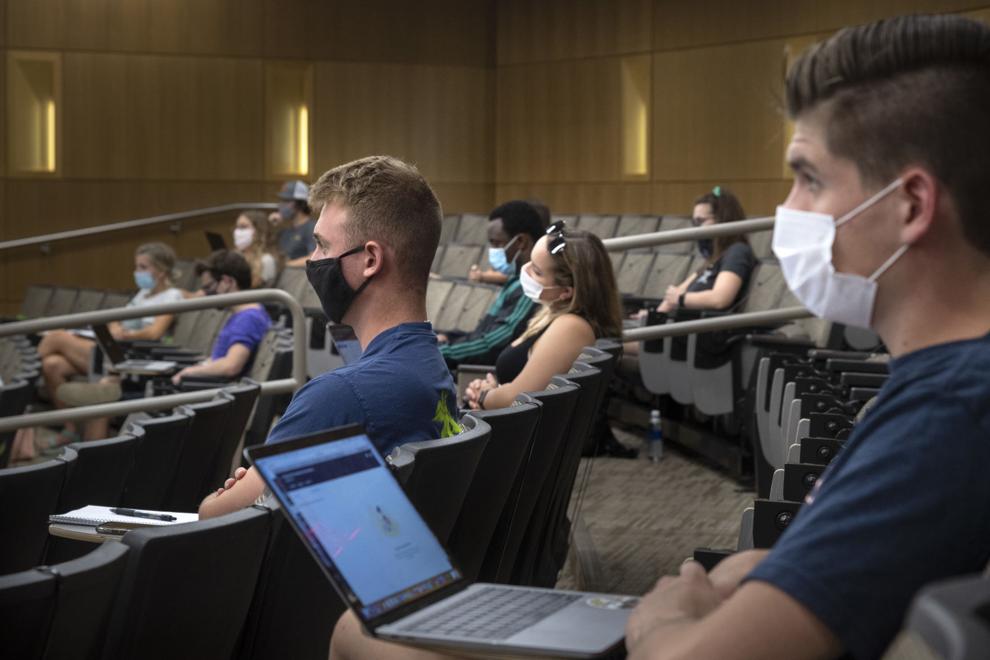 Iguana's Pub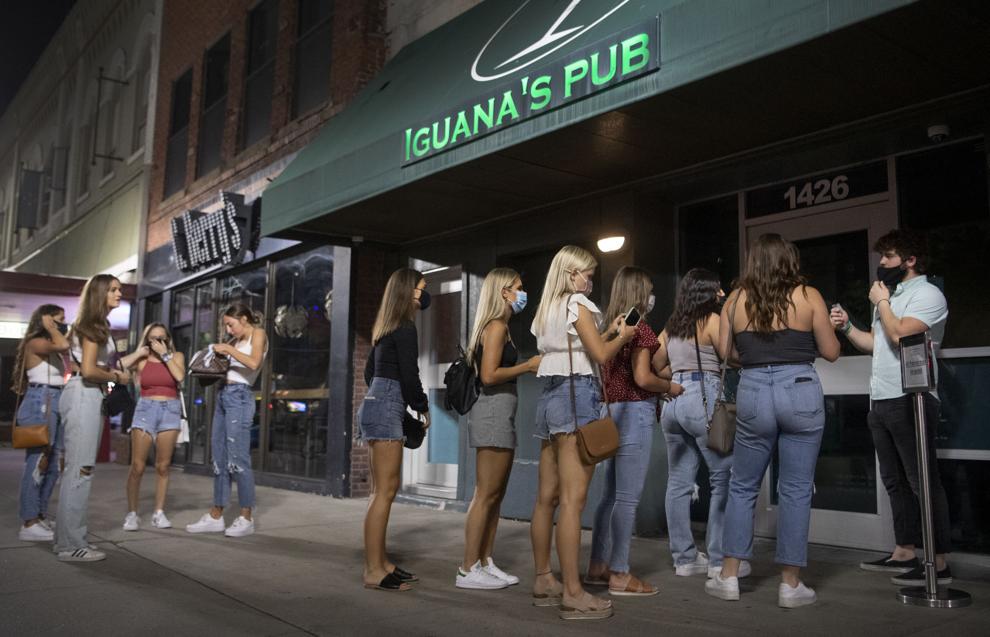 Farmers Market influencers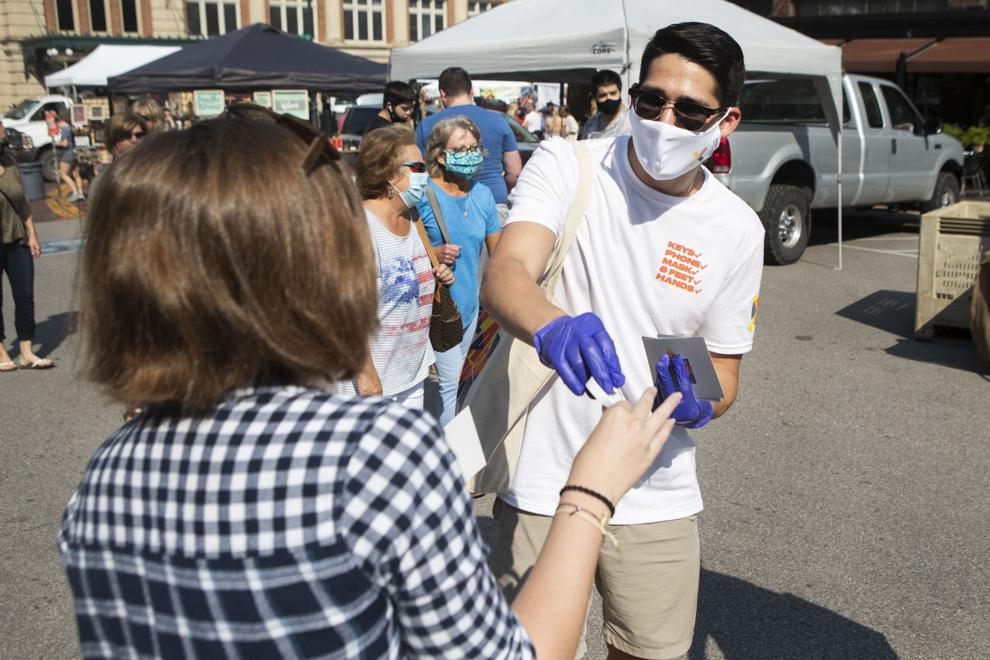 Remote learning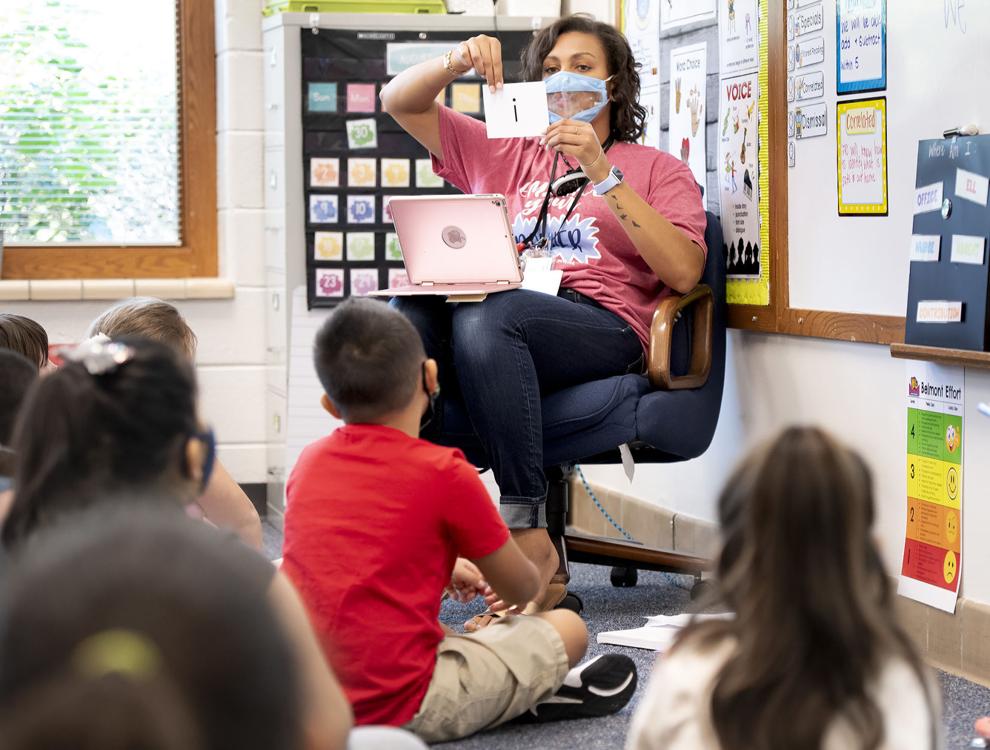 Weeping Water vs. Fillmore Central/Exeter-Milligan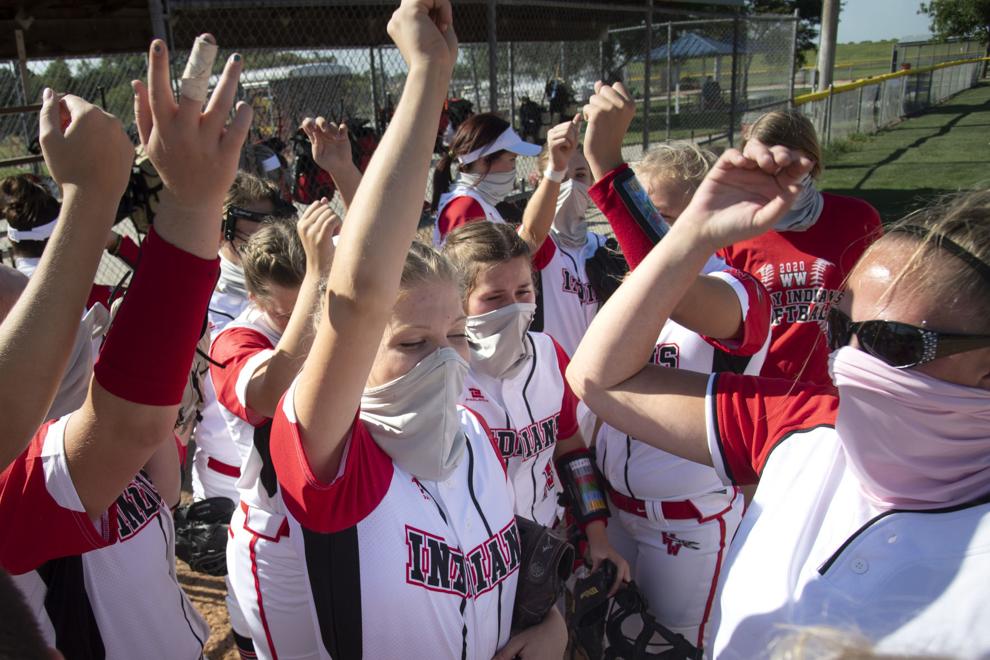 City Council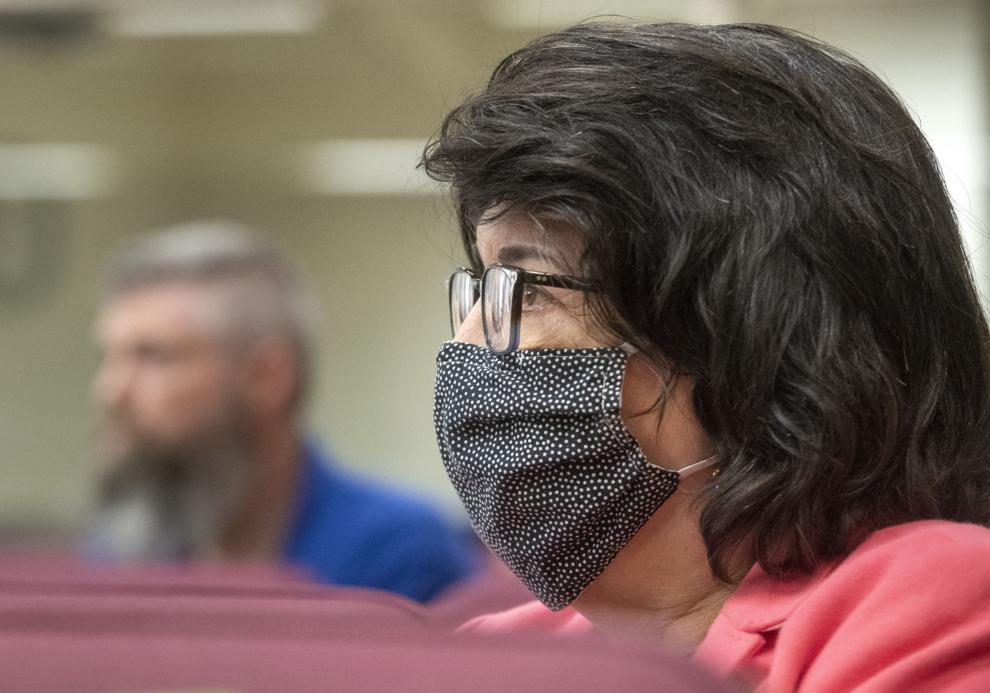 First day of middle school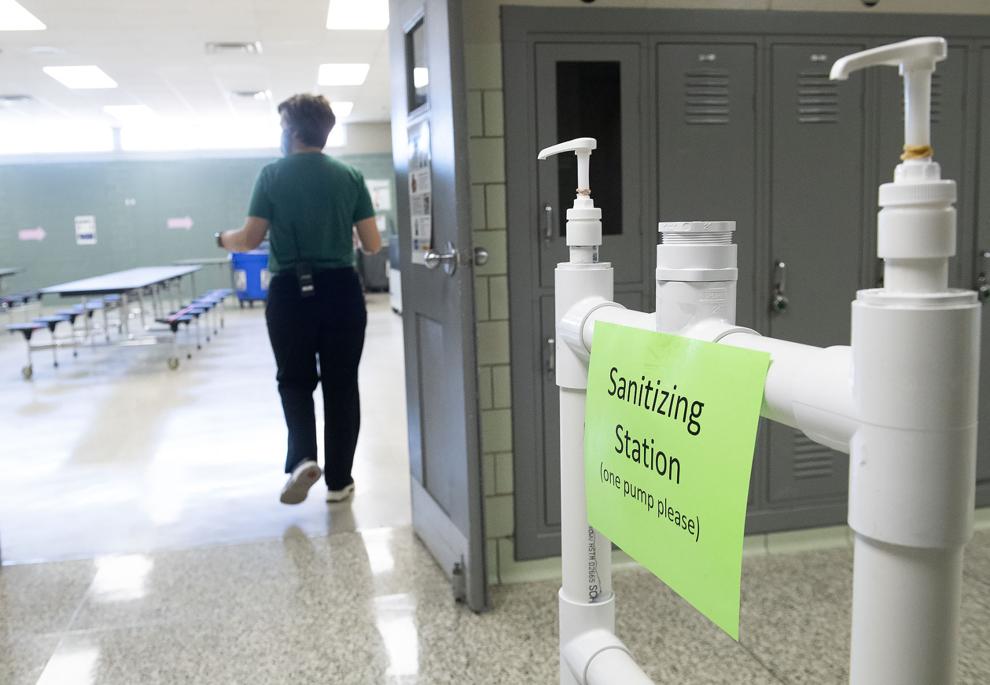 Ukulele Class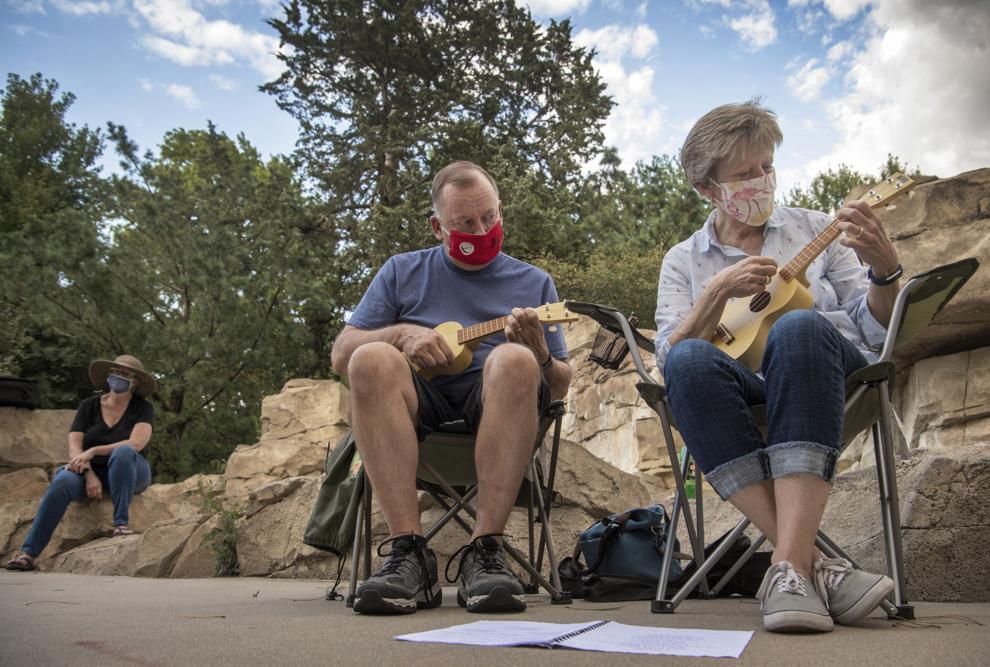 First day of school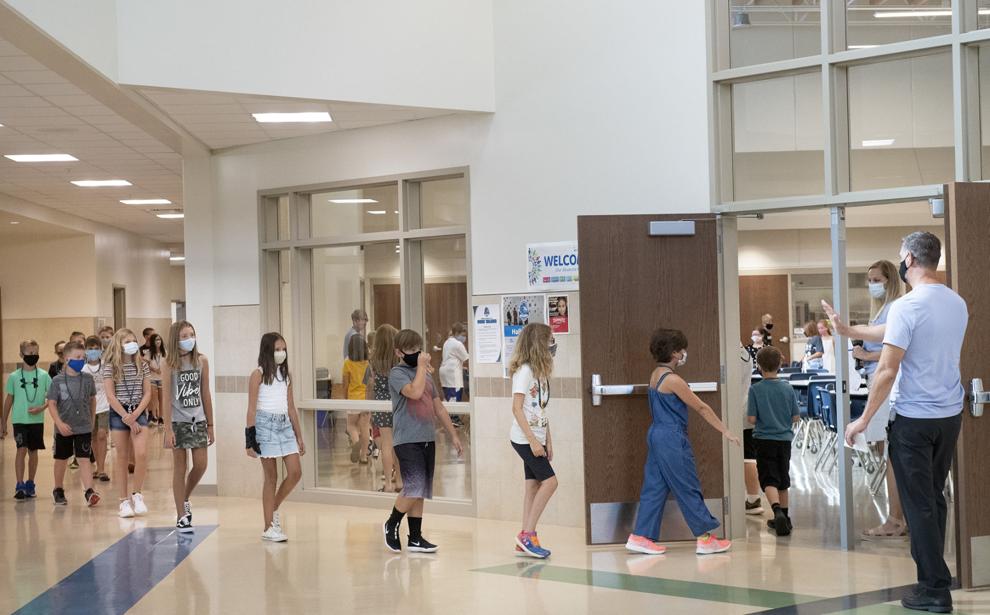 Pius X volleyball practice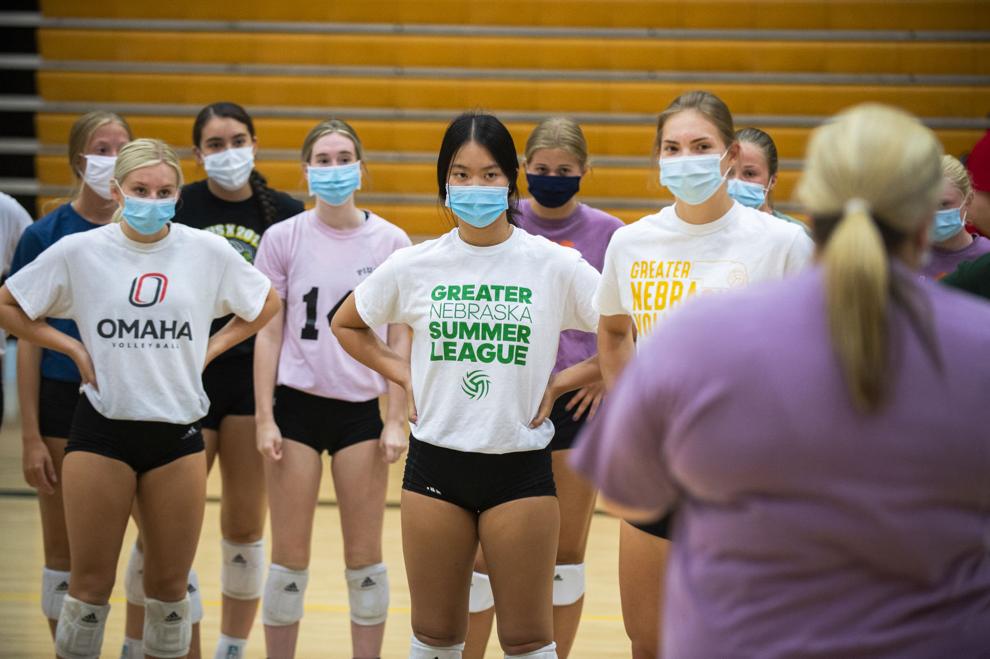 Madsen's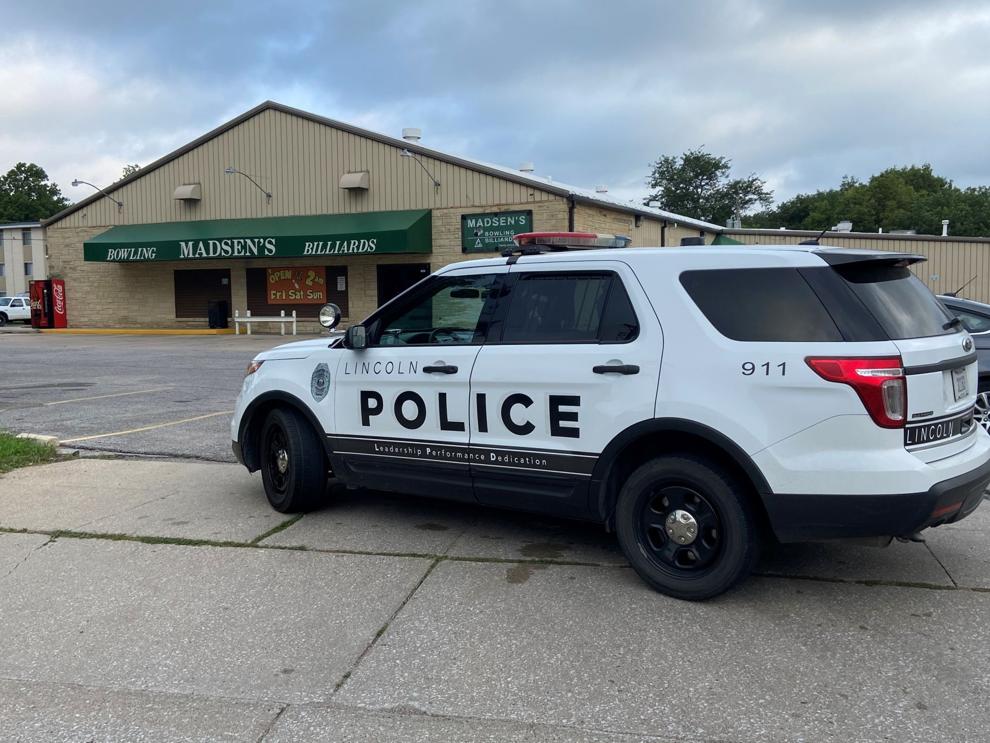 Flower shop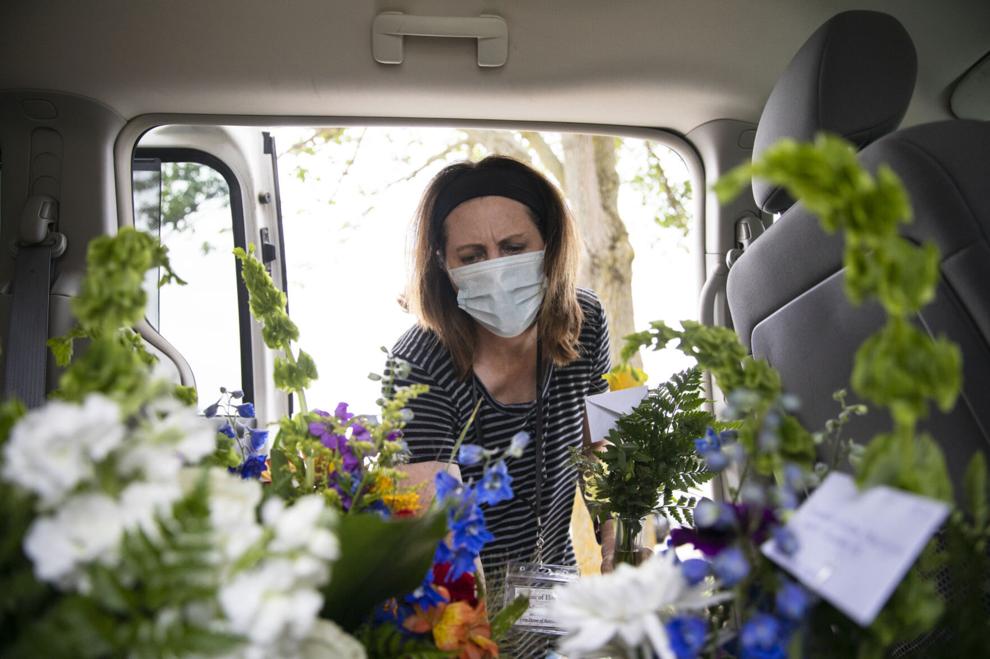 City Council BLM protest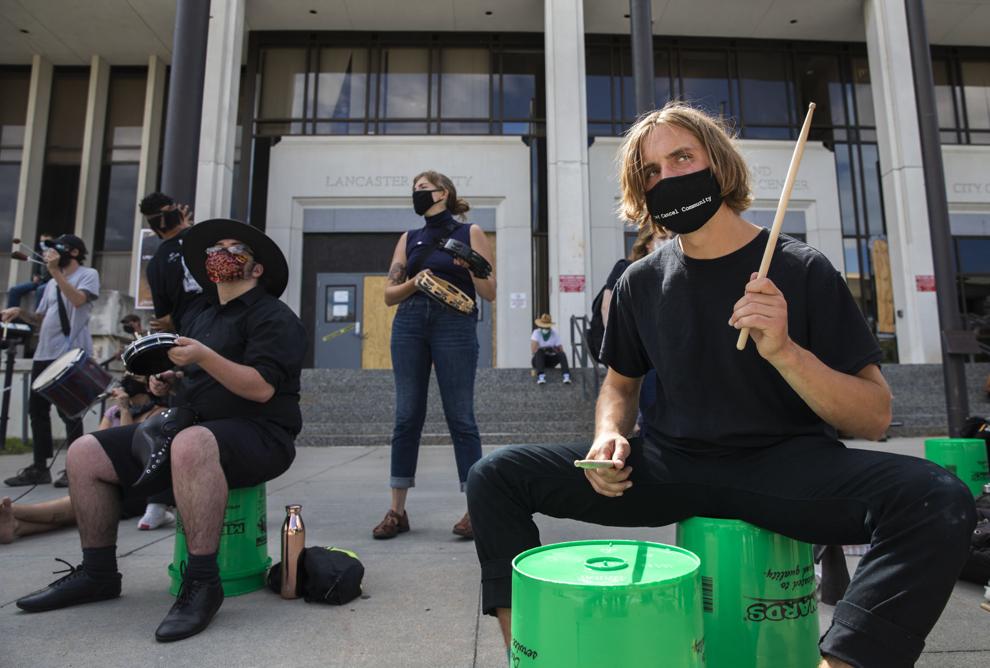 LPS Protest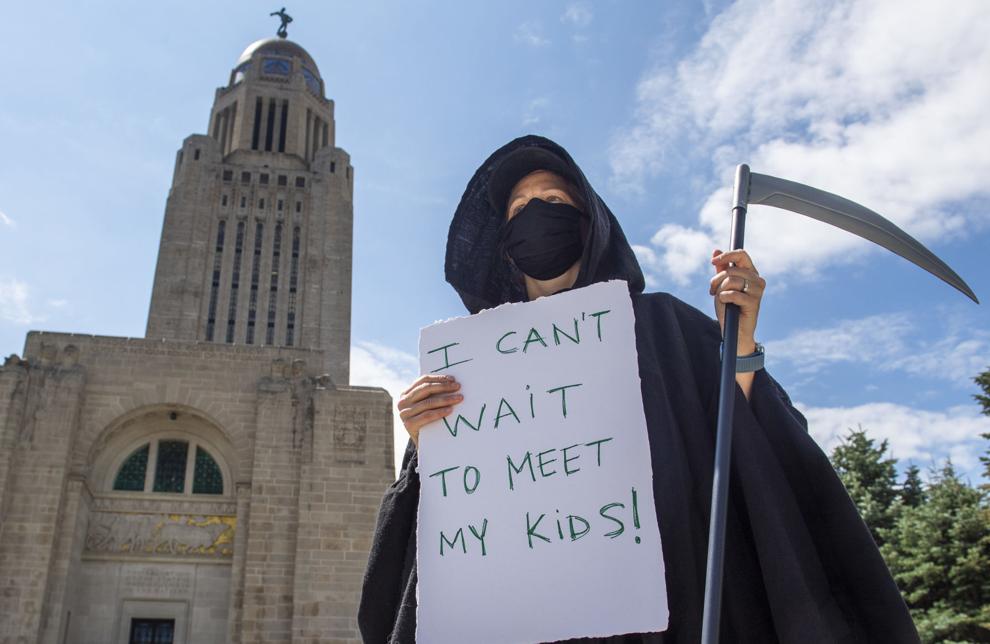 Beach Boys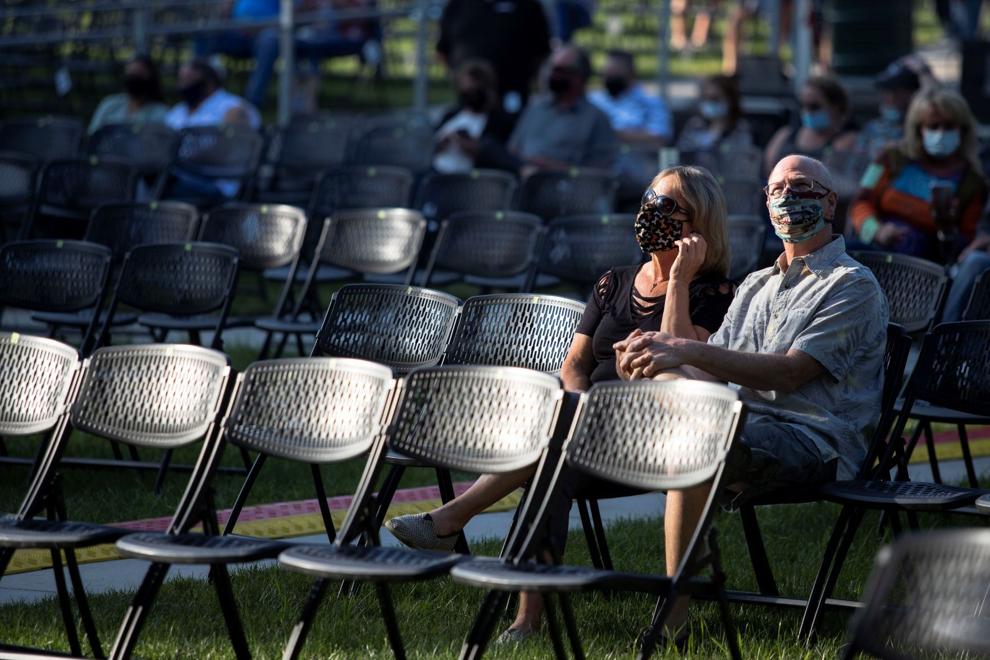 Rally and hearing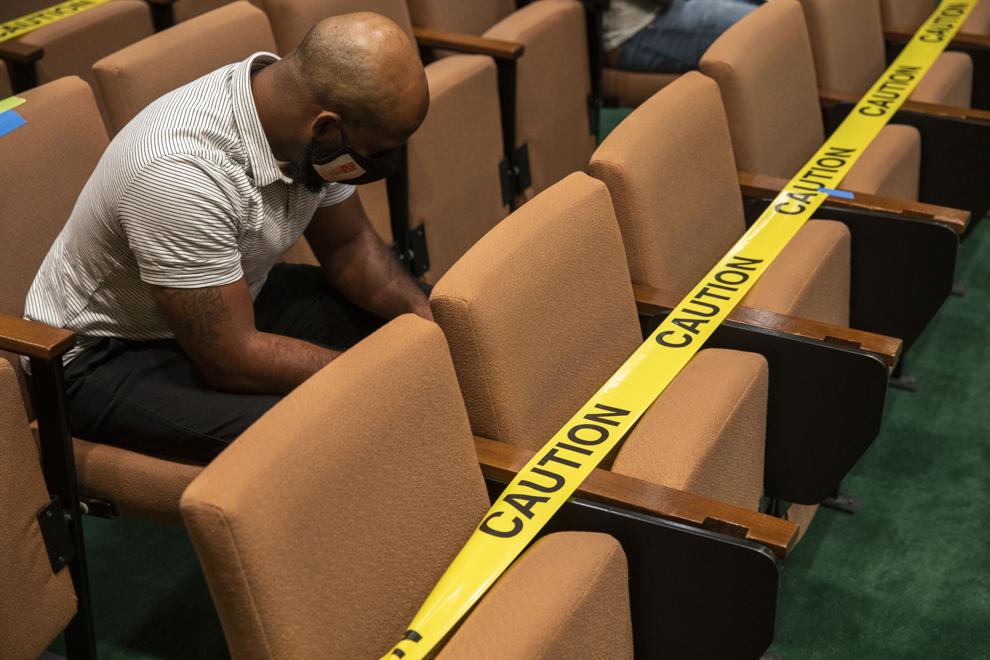 Lancaster County Super Fair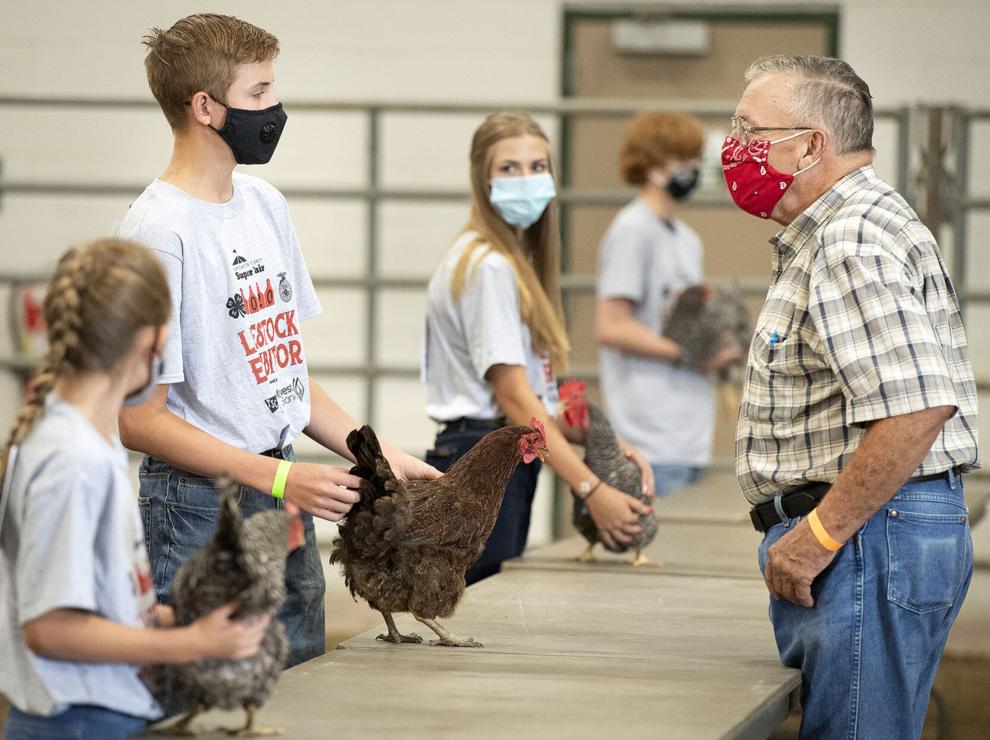 LPS board meeting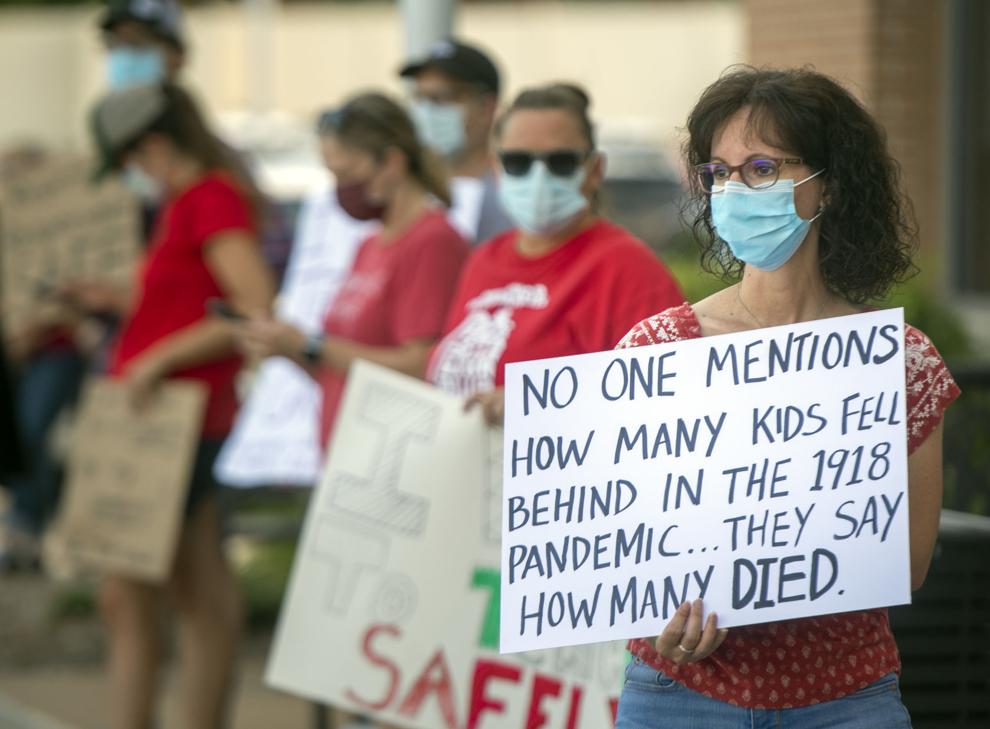 Meatpacking workers rally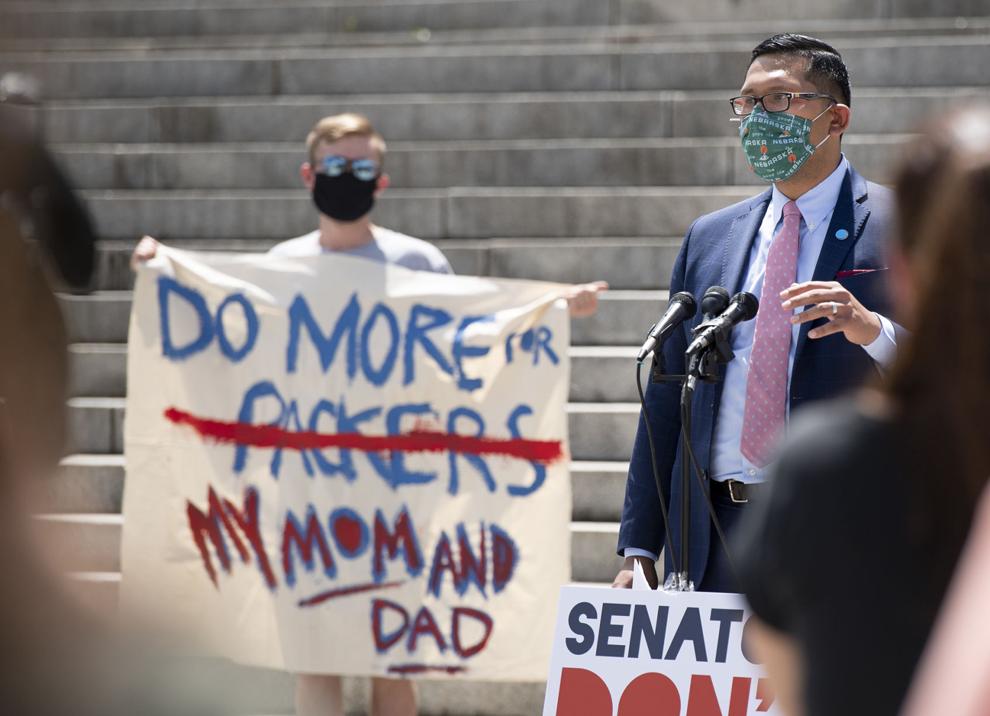 Legislature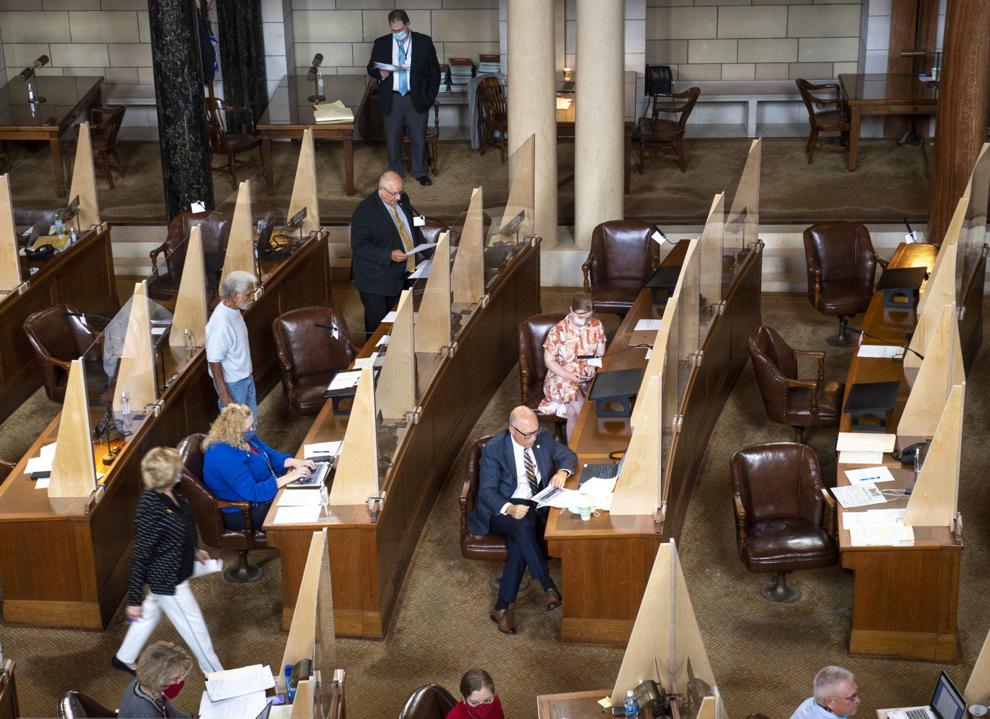 Lincoln Northeast graduation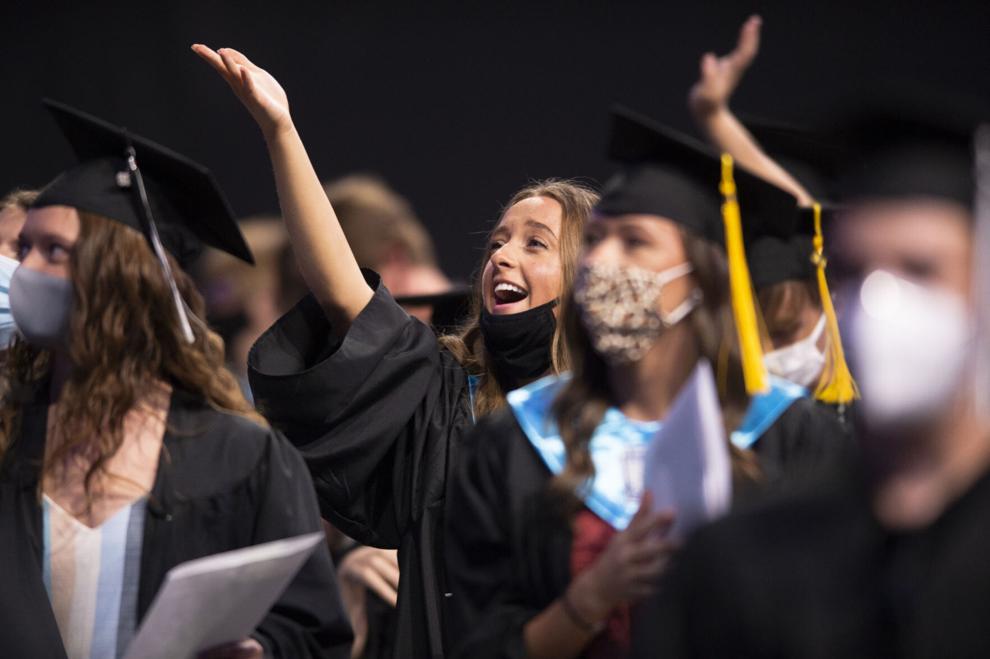 Gov. Ricketts address Legislature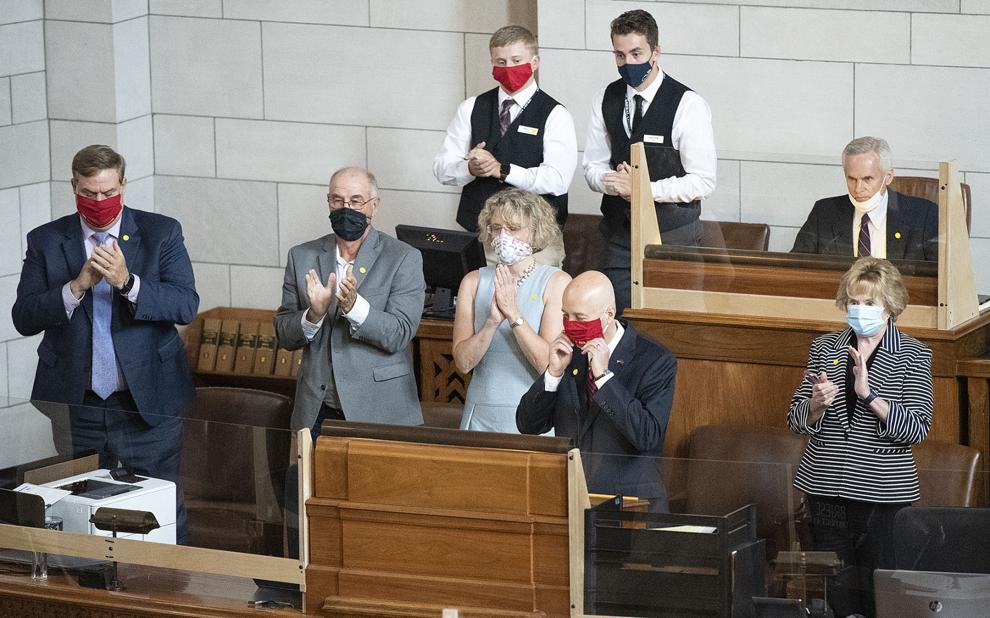 Mask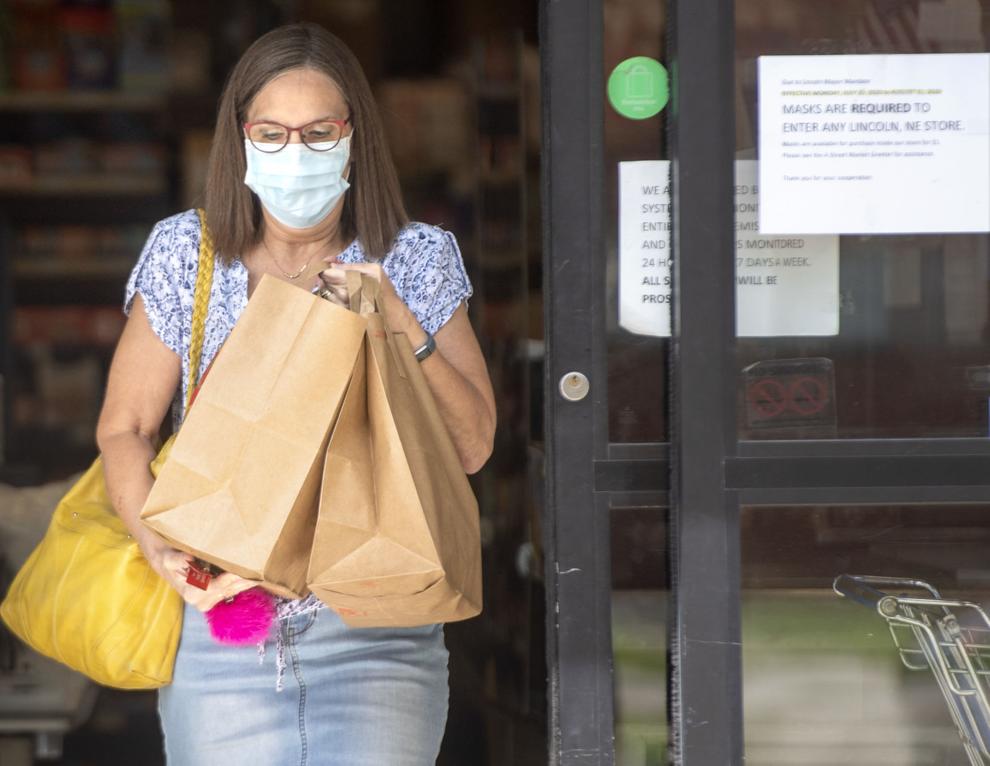 Legislature resumes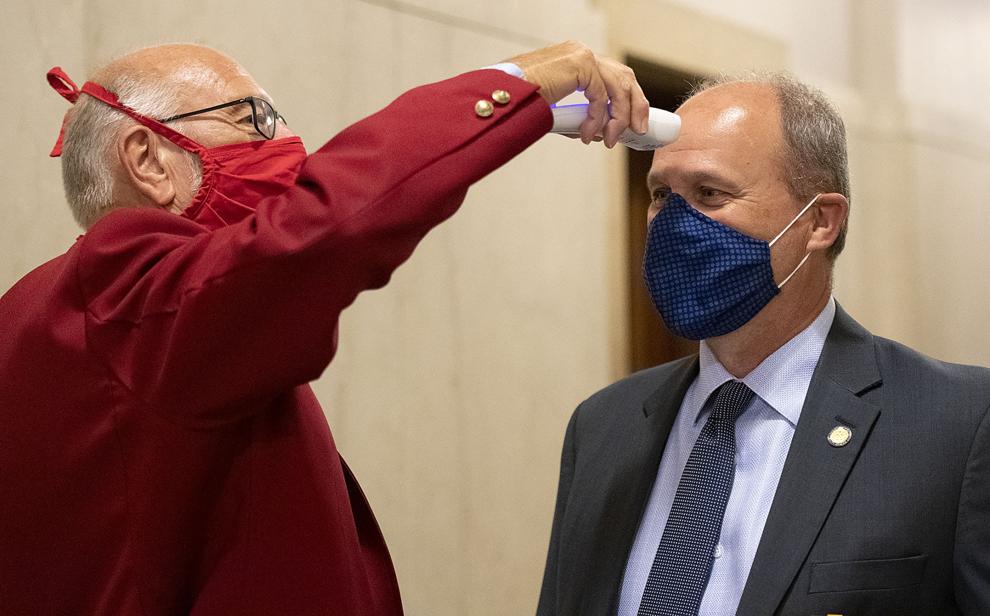 Girls basketball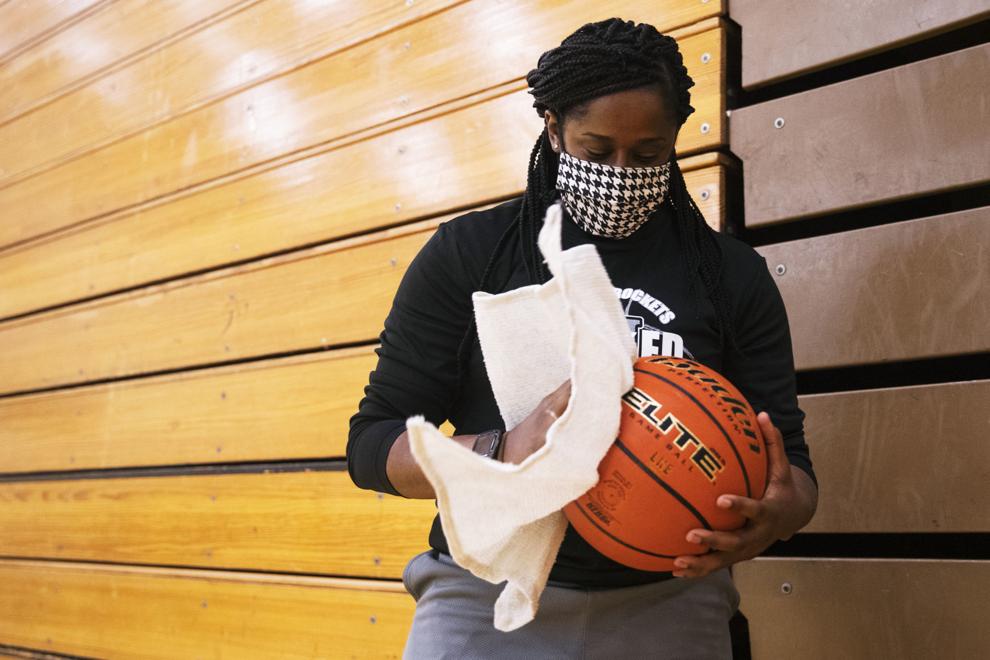 Masked Archie the Mammoth
First Jury Trial in Four Months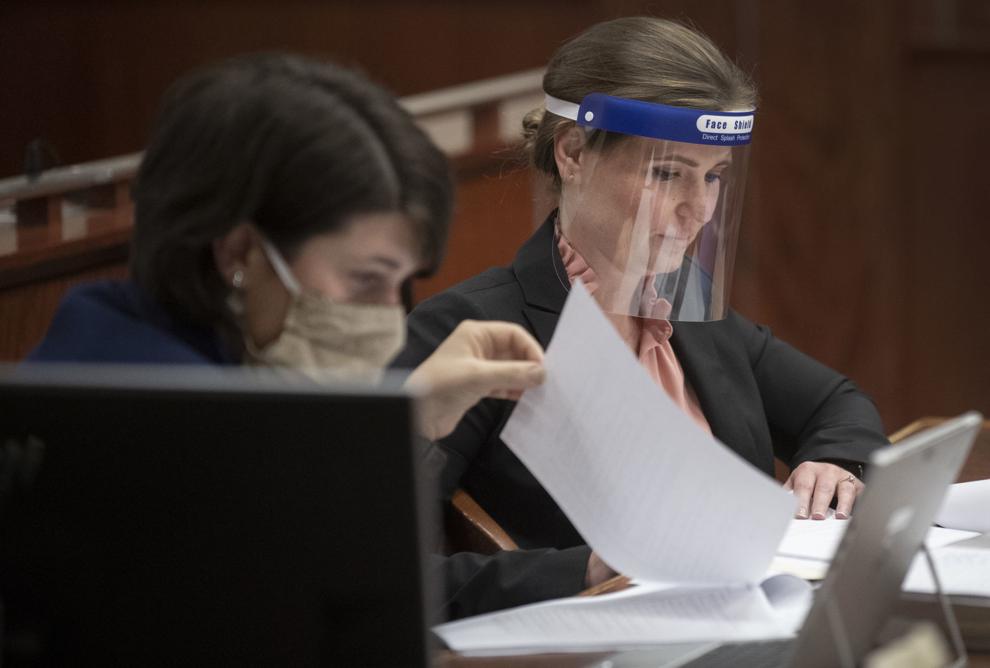 Lincoln Community Playhouse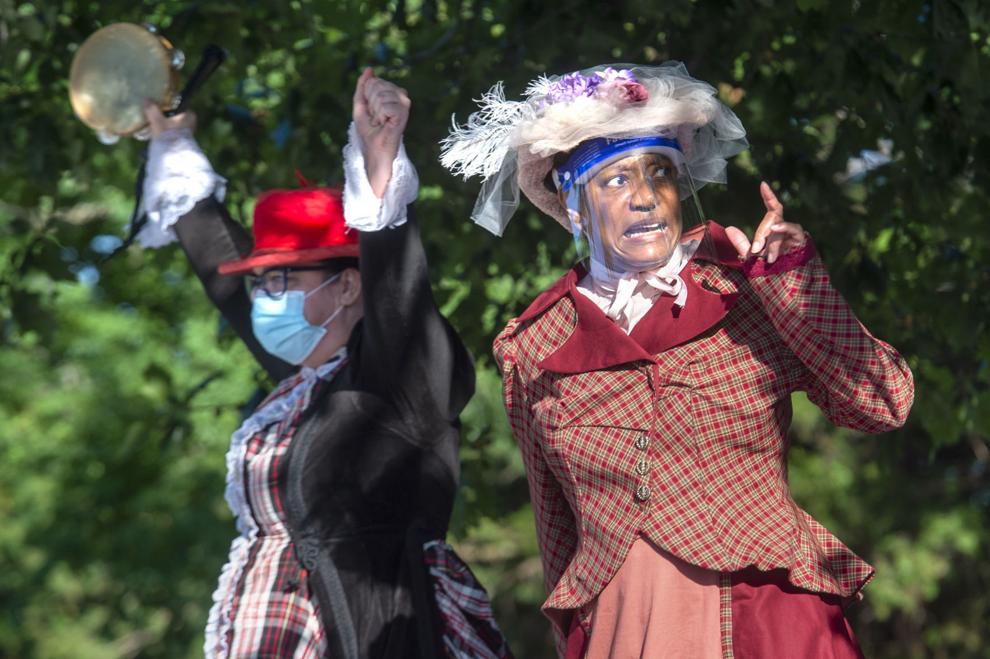 The Kindler Hotel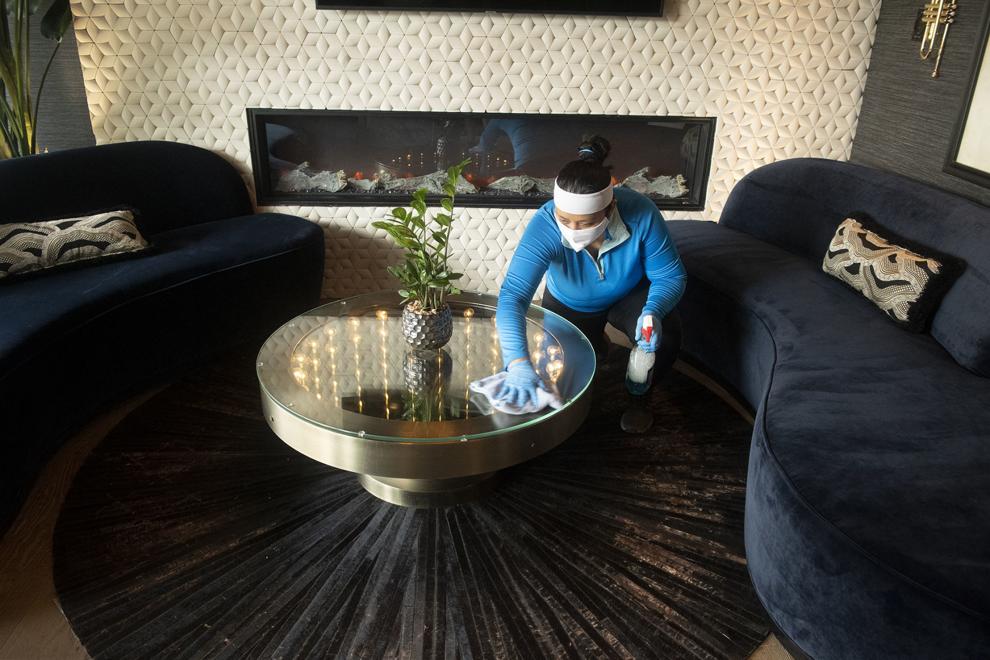 Garth Brooks Drive-In Concert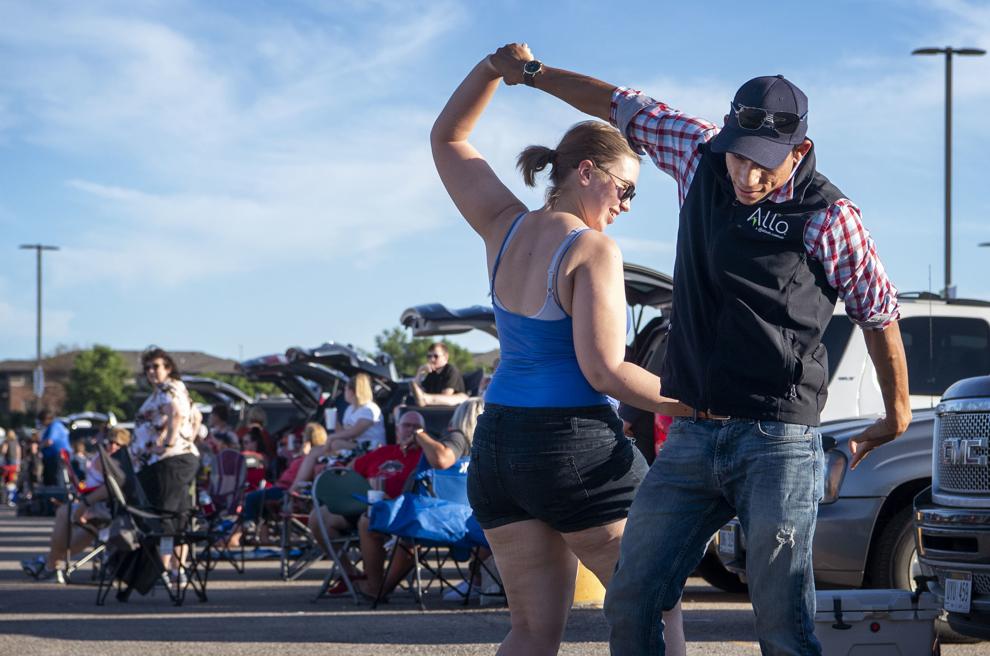 Naturalization ceremony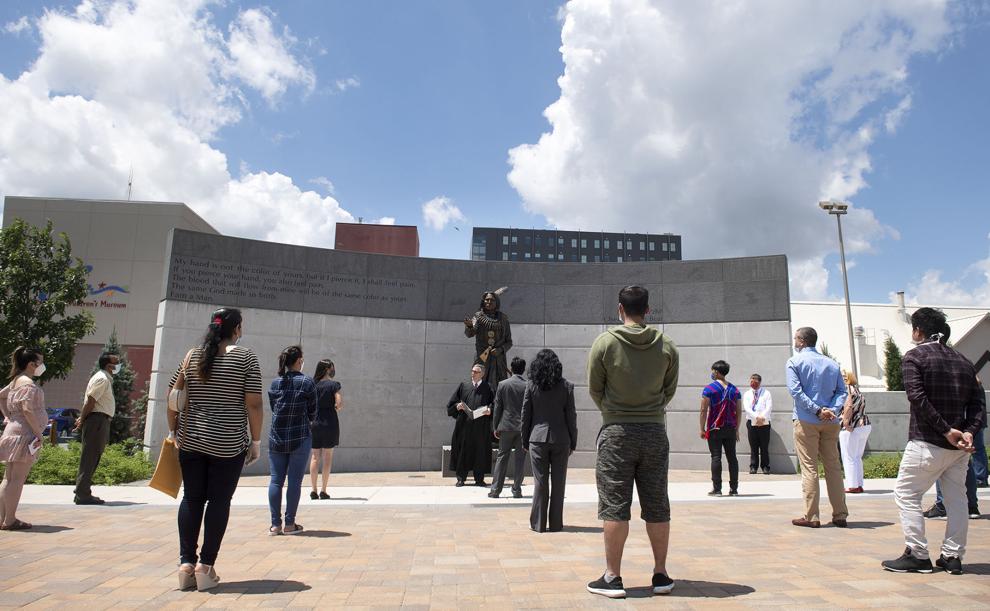 Urban Air Adventure Park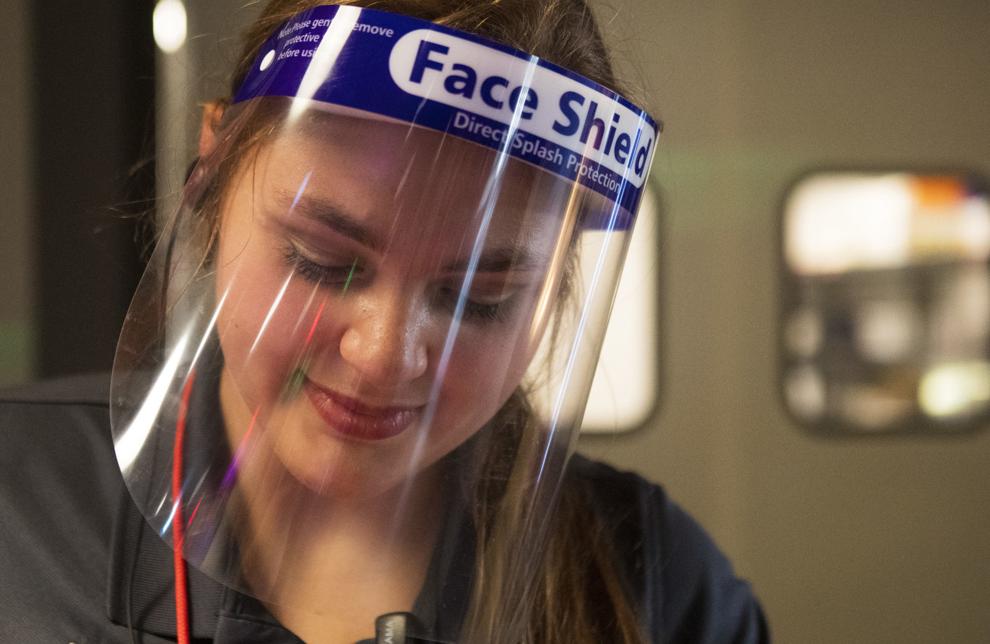 Juneteenth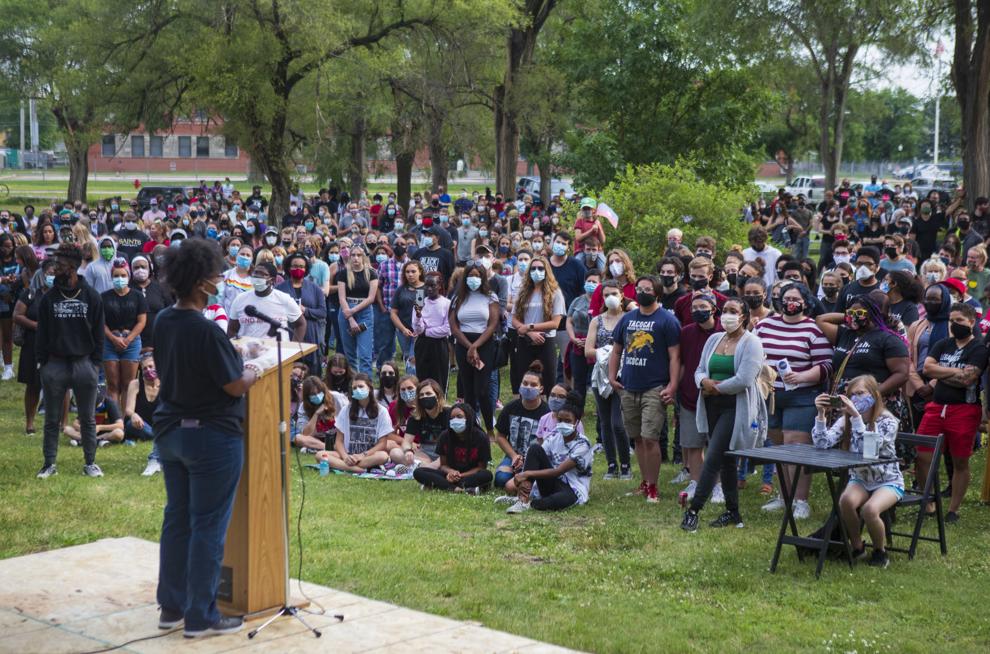 Gere Branch Library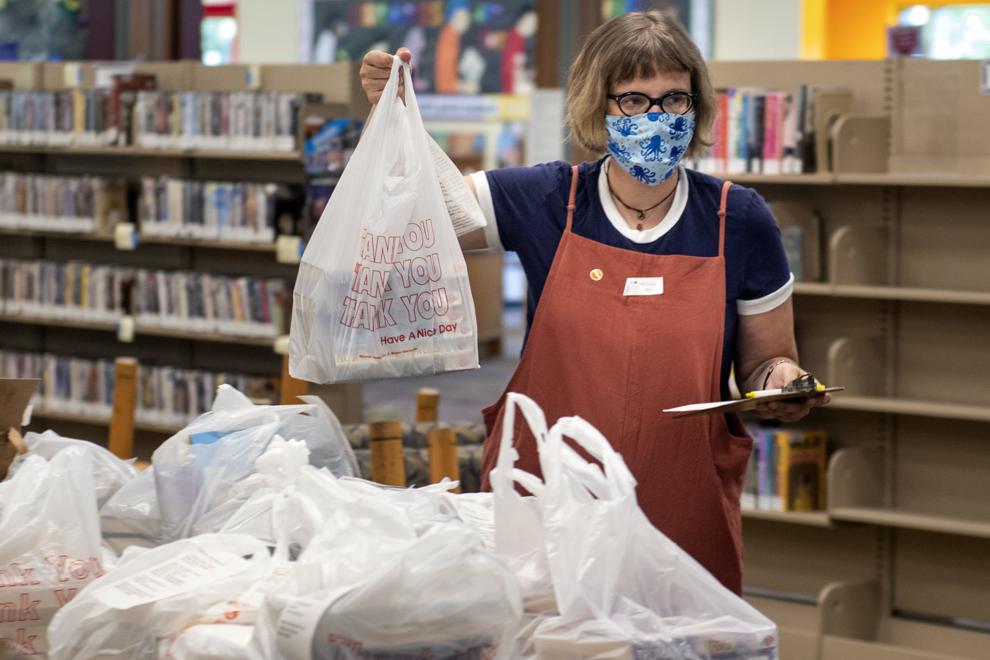 Music on the Move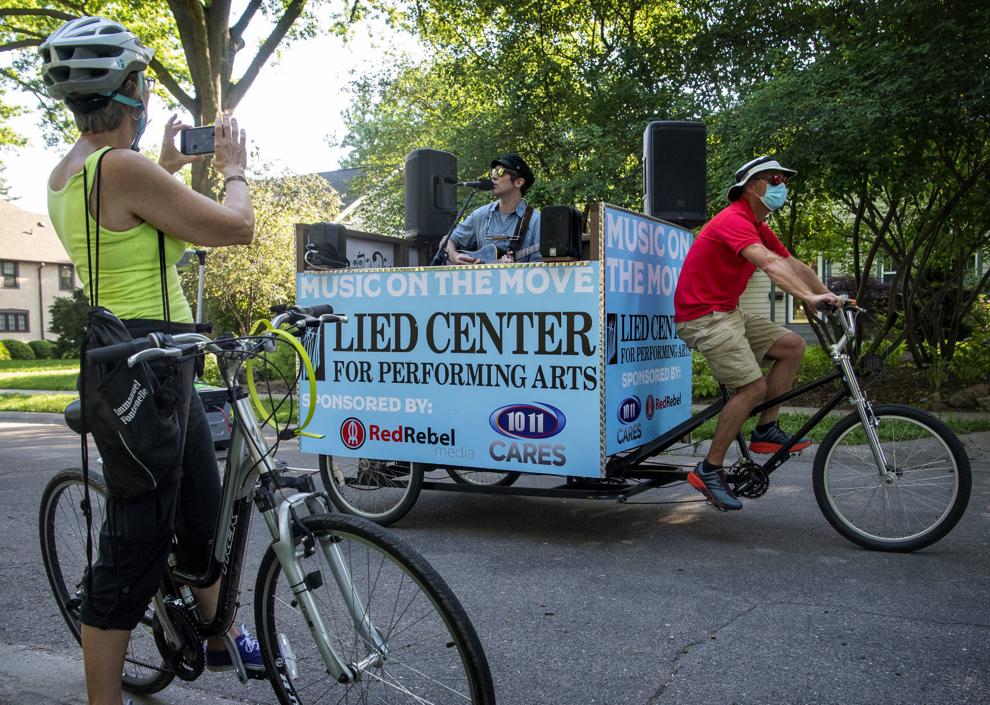 Pool Reopenings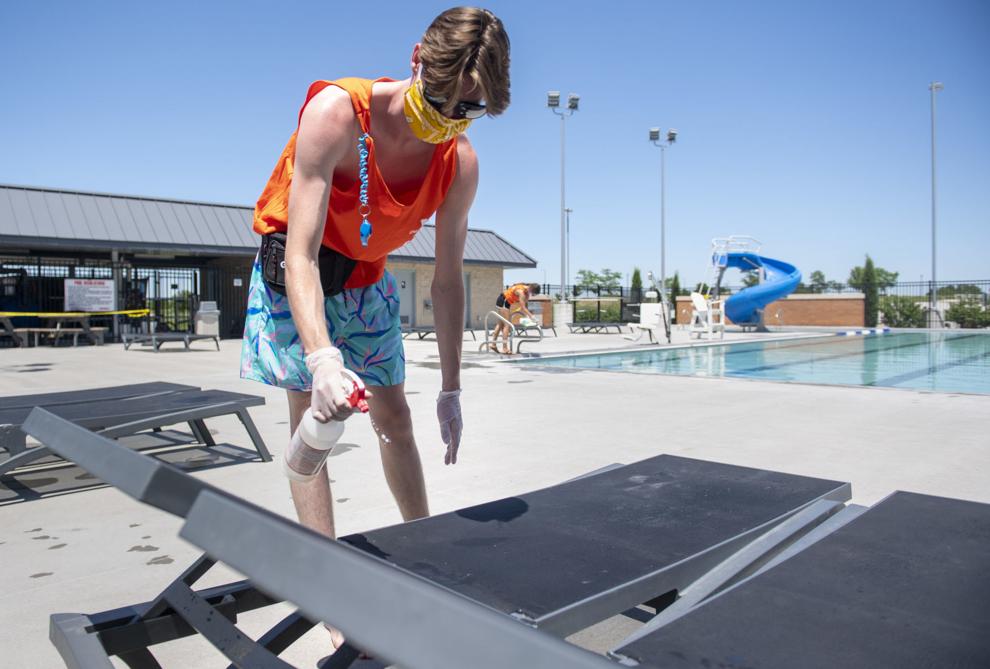 Judiciary Committee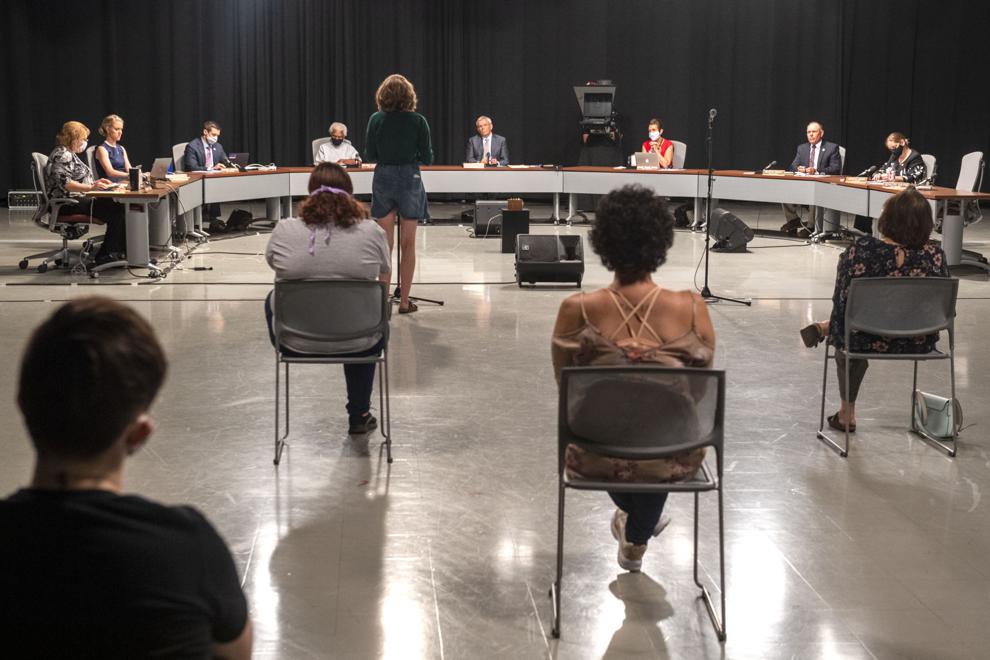 Bars Opening in Lincoln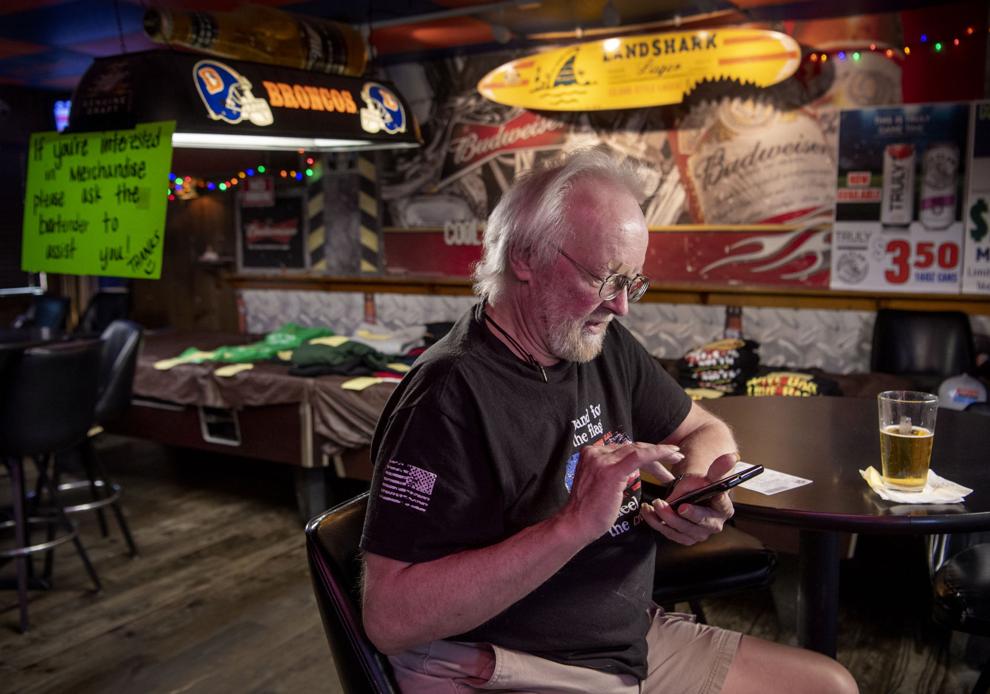 LPS Teachers Retirement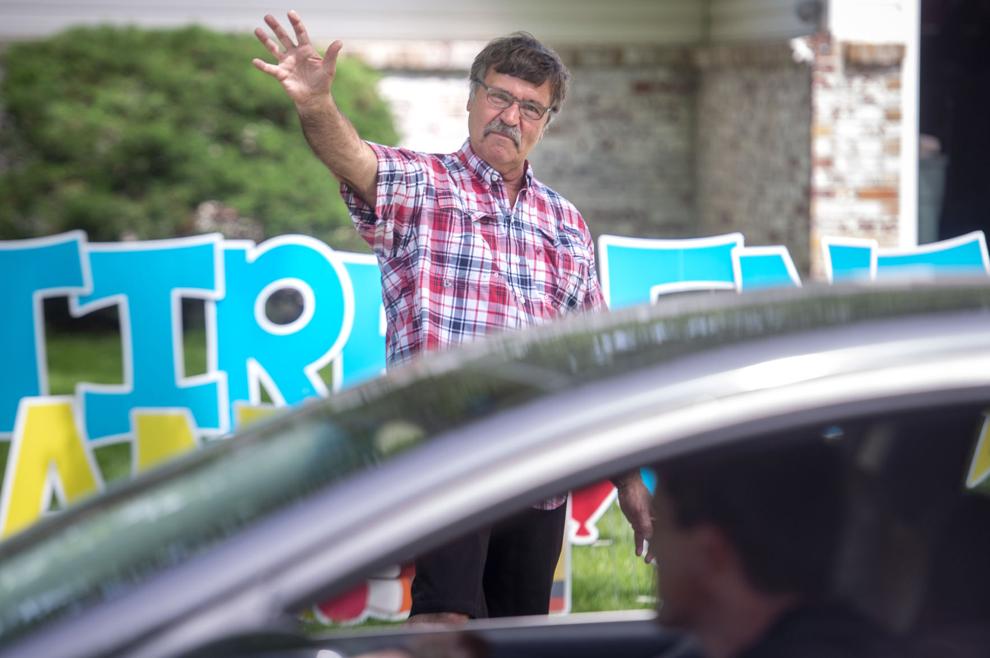 Holmes Lake Manor Horse Visit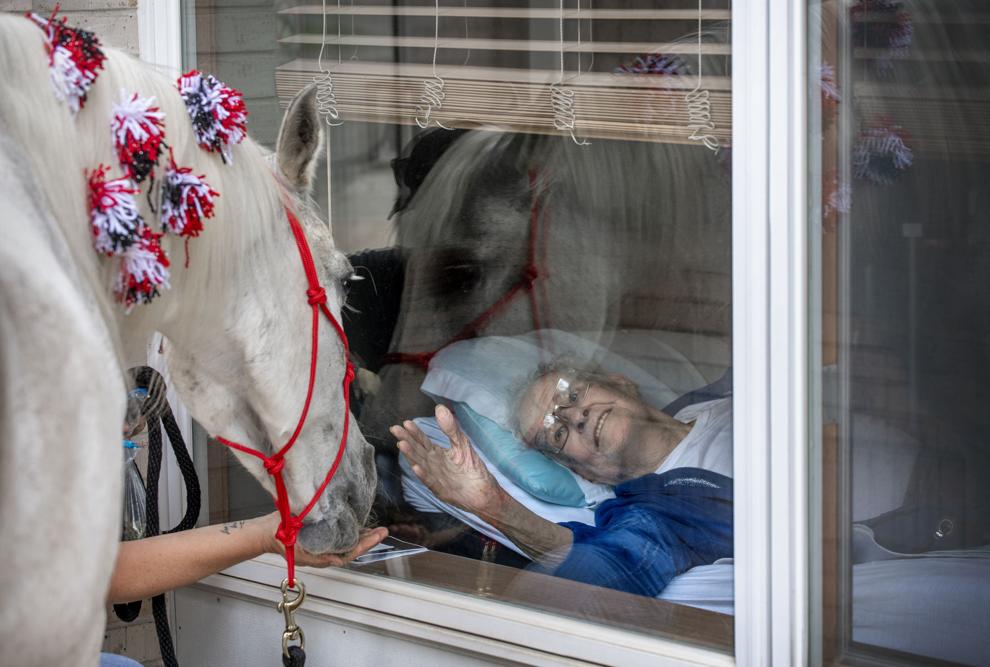 Lancaster County Courthouse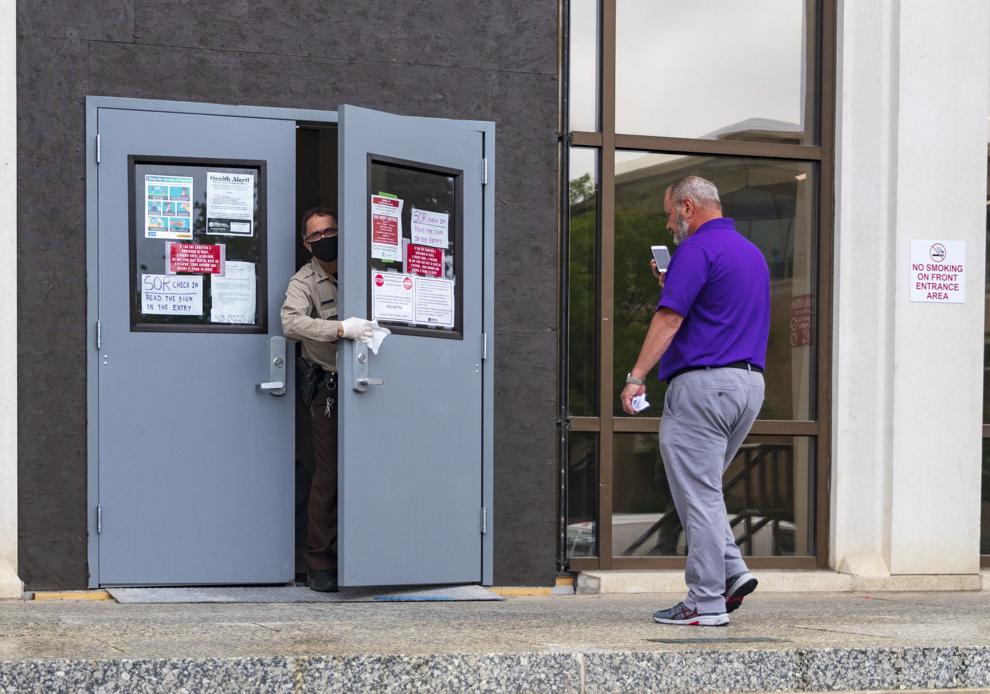 Campgrounds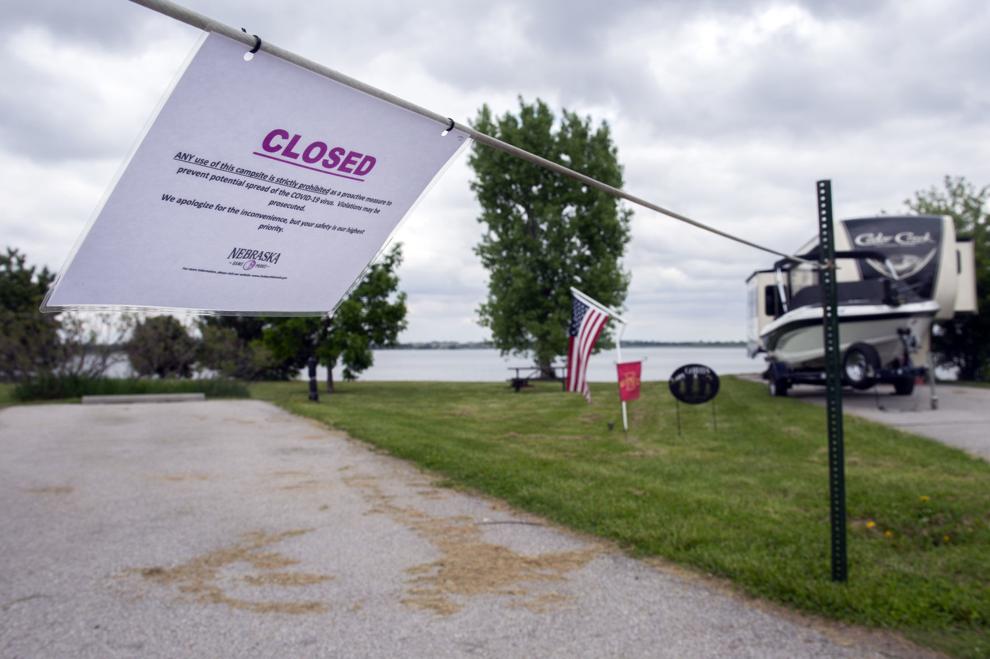 Church Social Distancing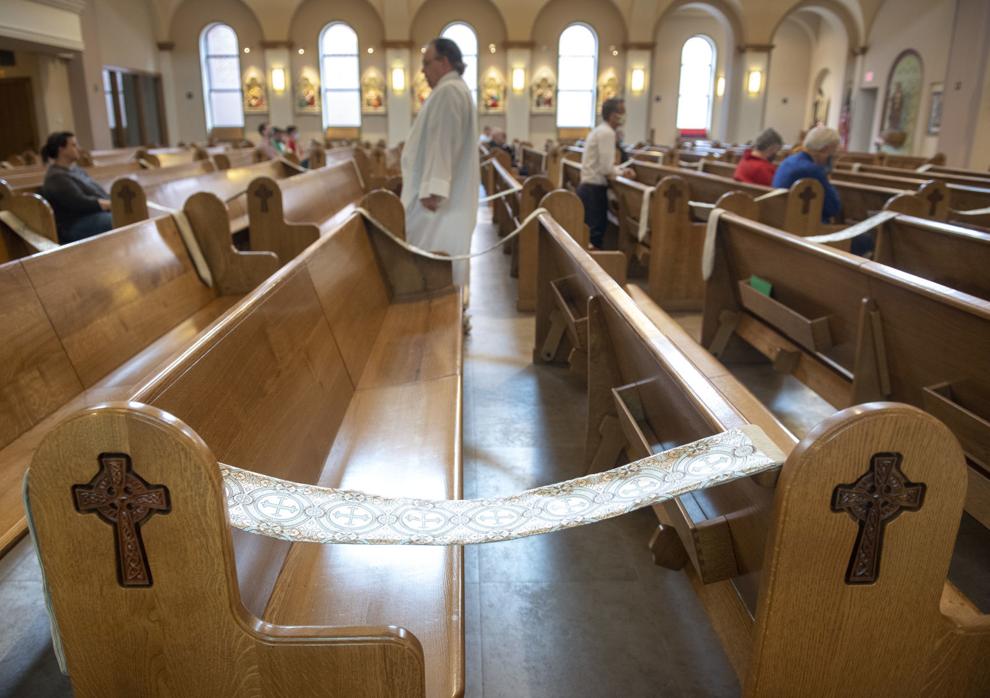 Children of Smithfield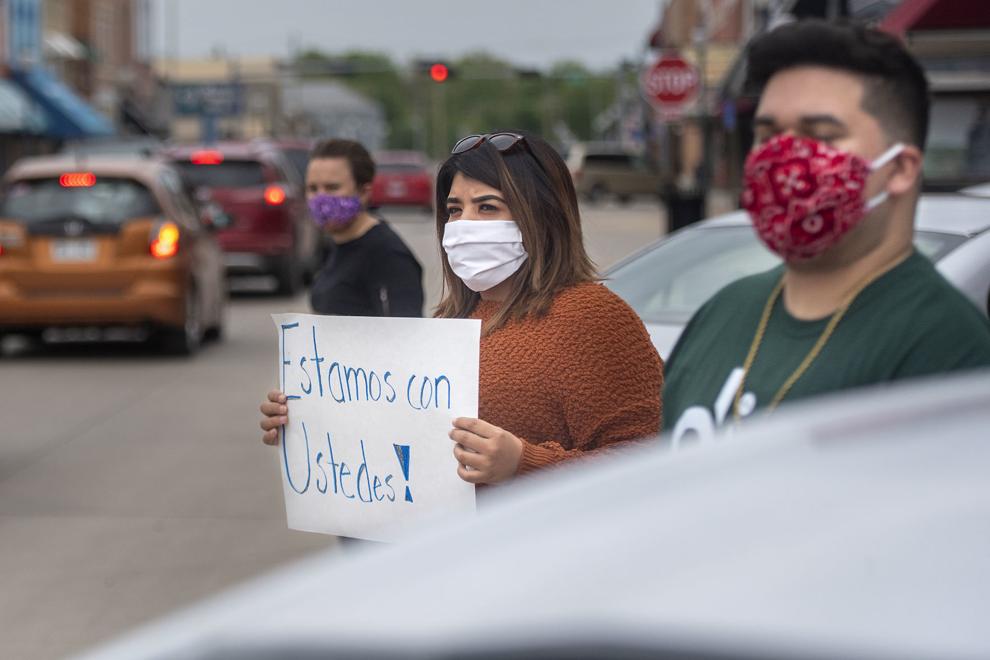 Farmers Market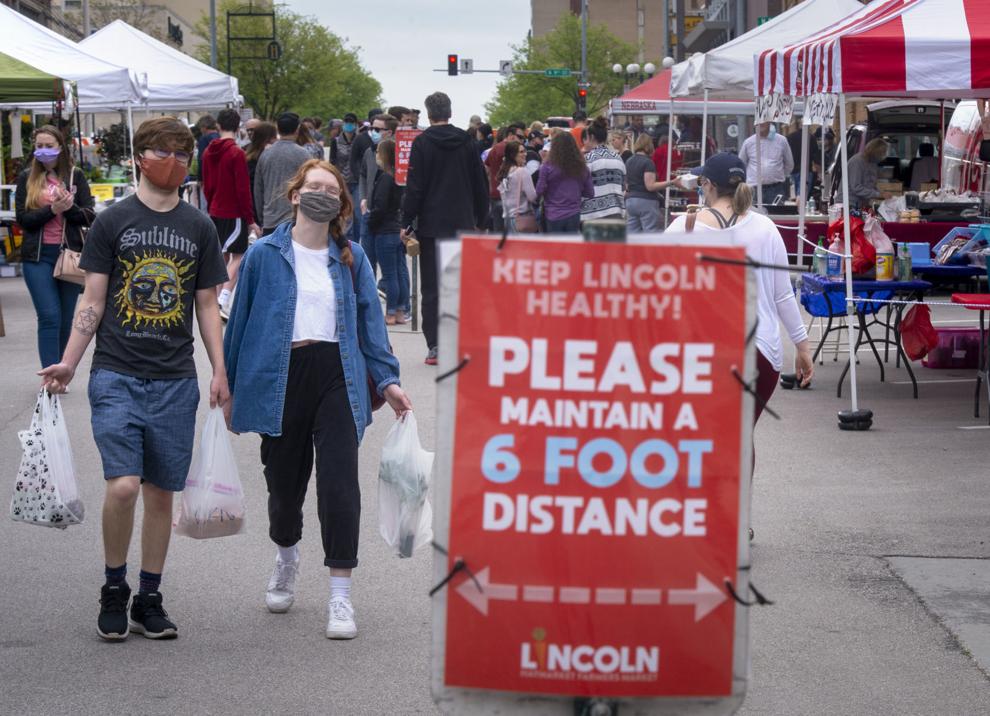 Parkview Christian Teacher Appreciation Day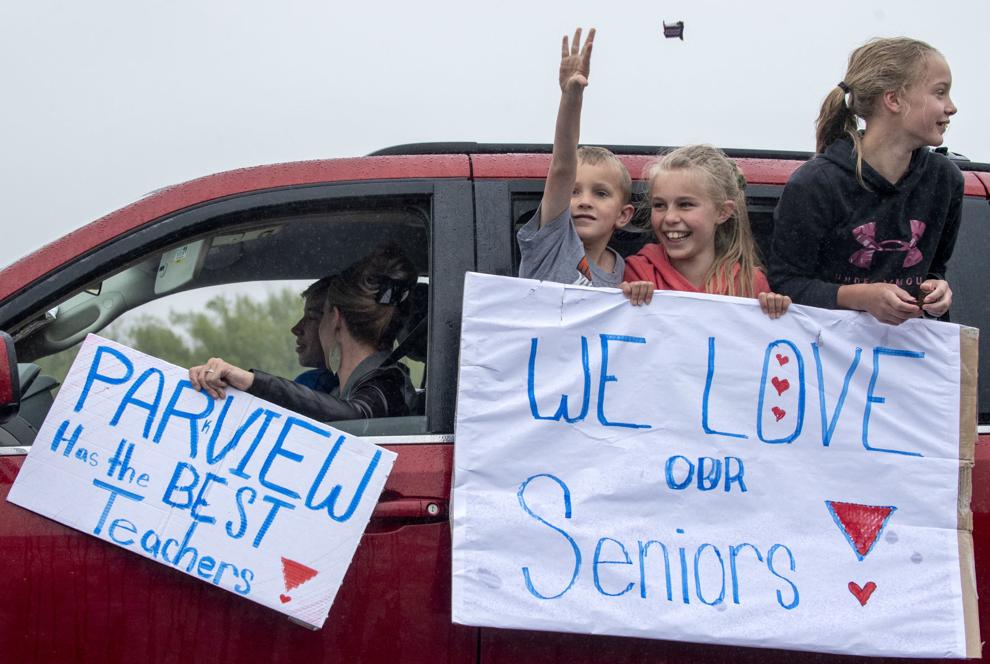 Lincoln reopening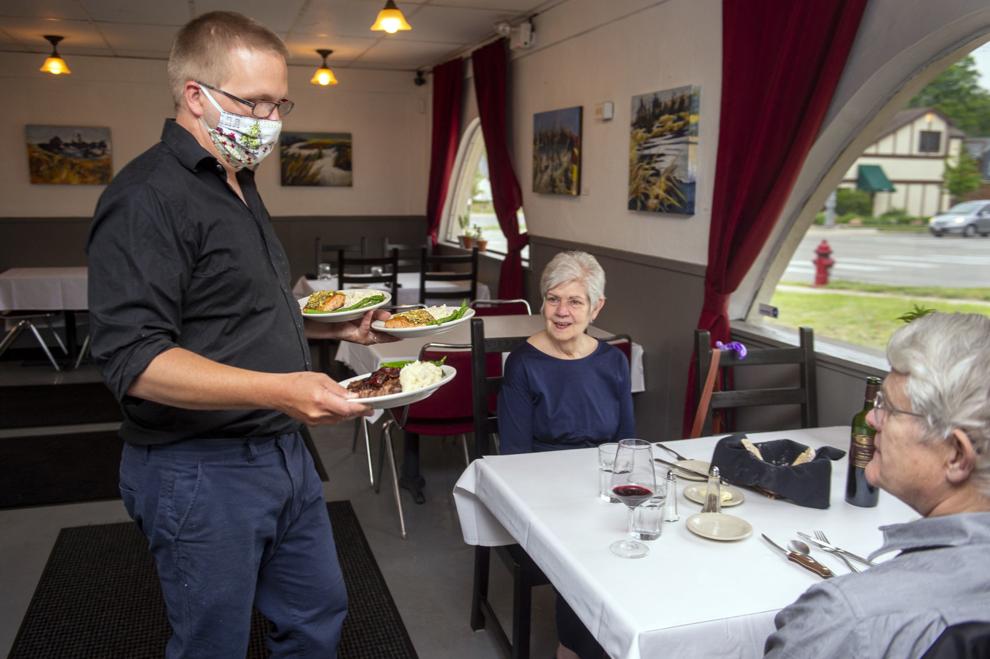 Mother's Day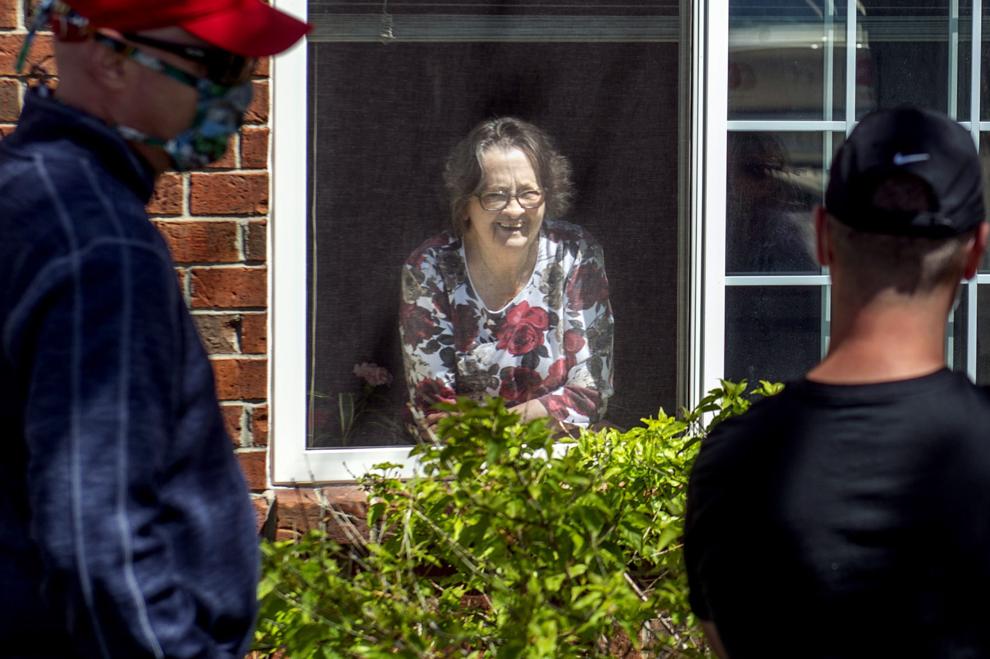 Lincoln Christian 2020 Seniors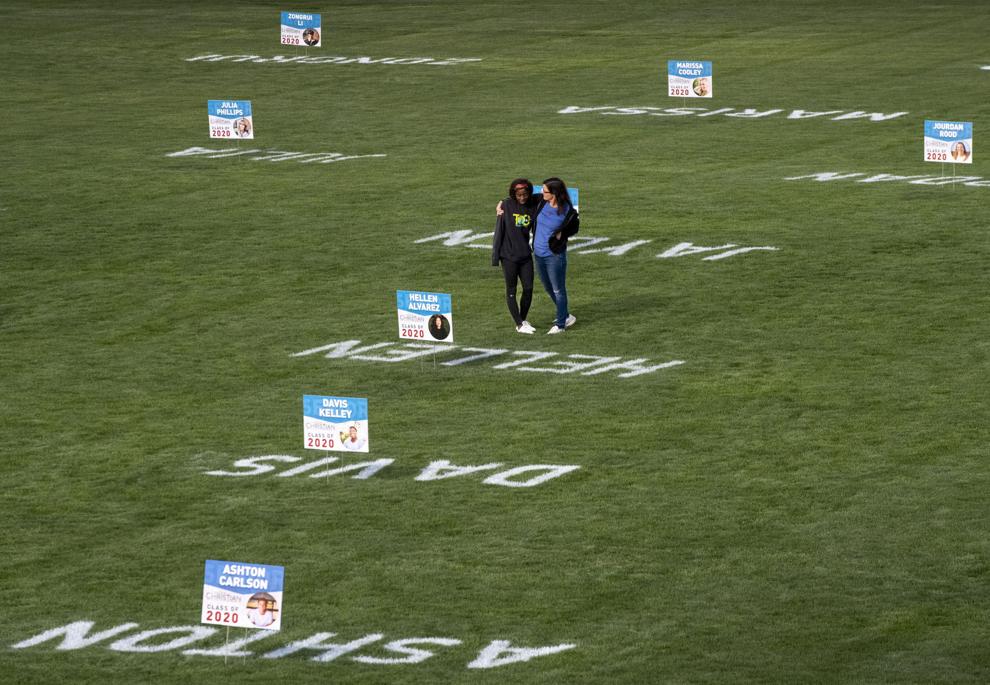 Test Nebraska site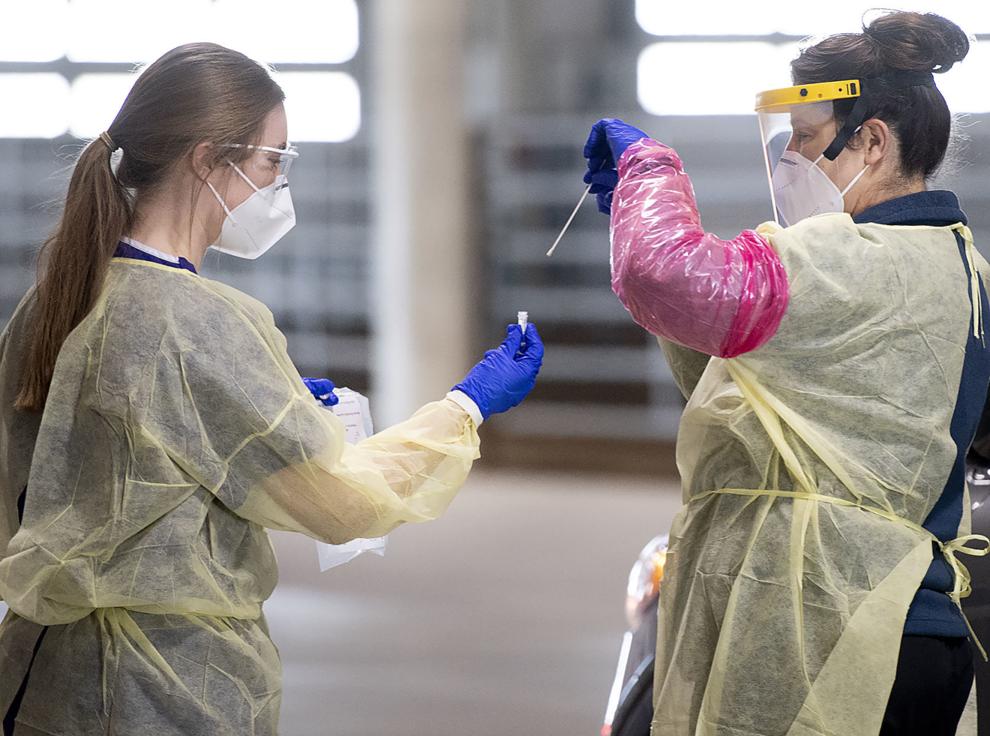 Selfie wall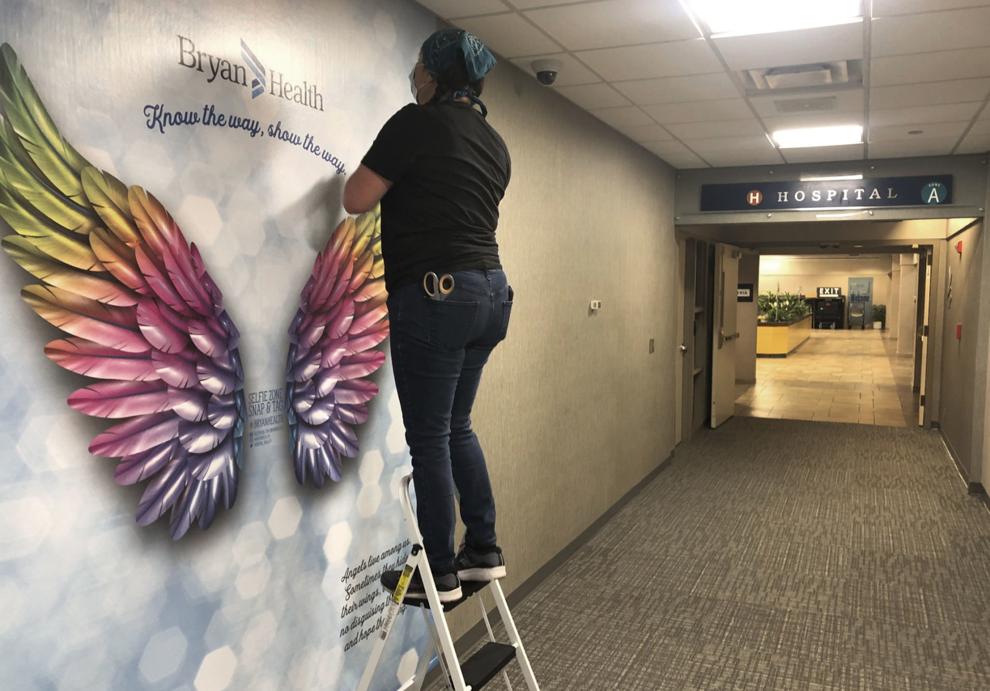 Drive-Thru Career Fair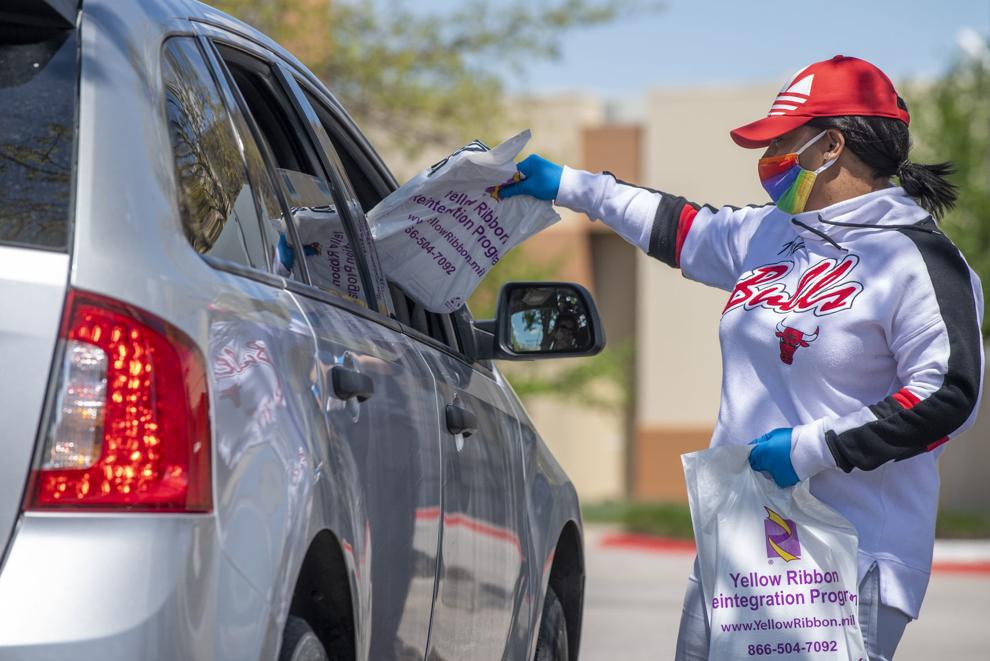 Center for People in Need food distribution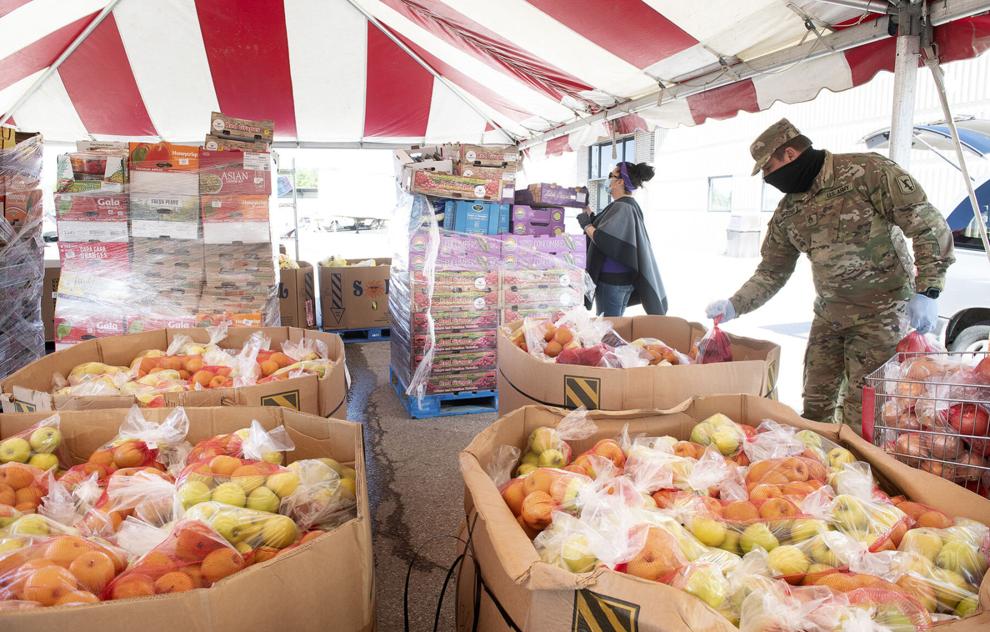 Marathon void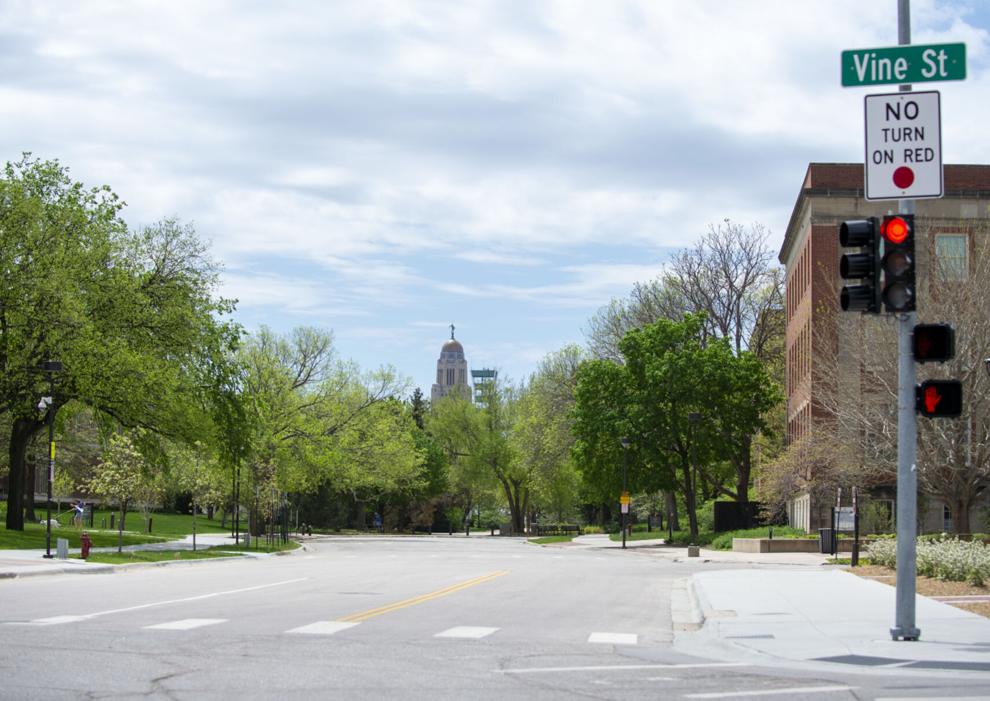 Drive-through parade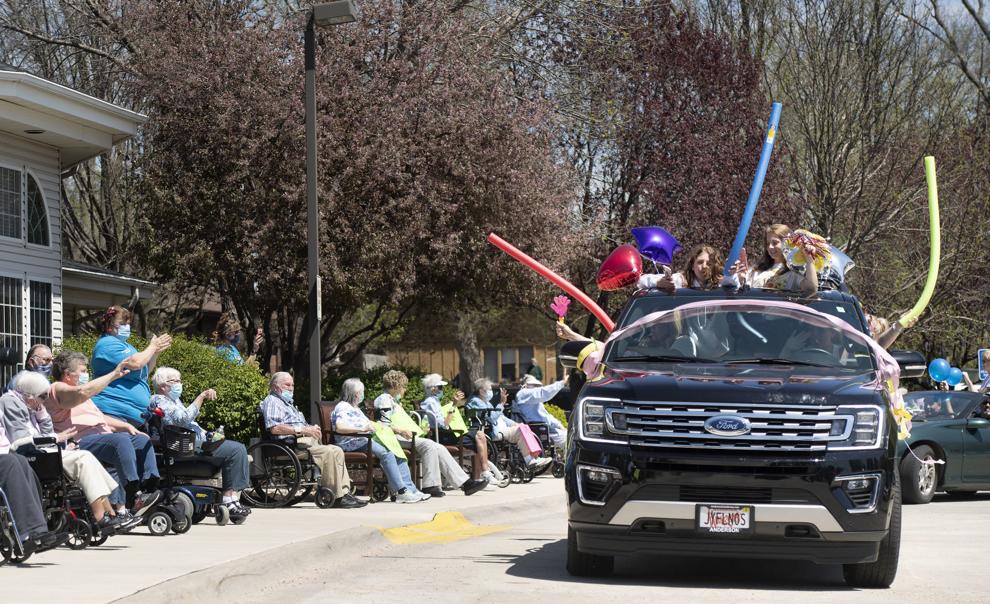 Masks For Truckers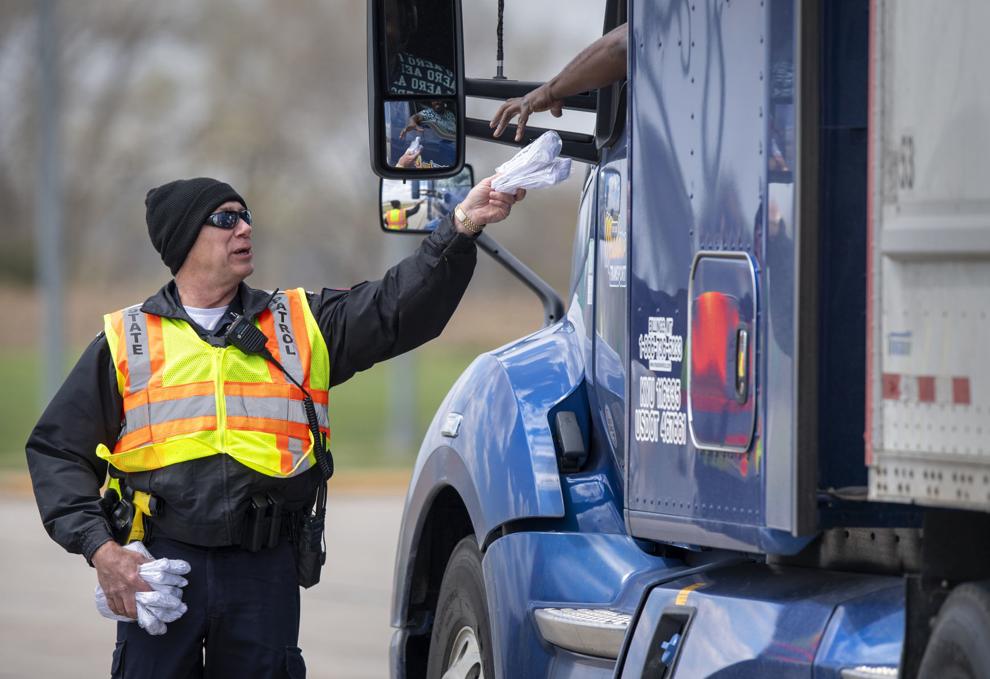 Hero Signs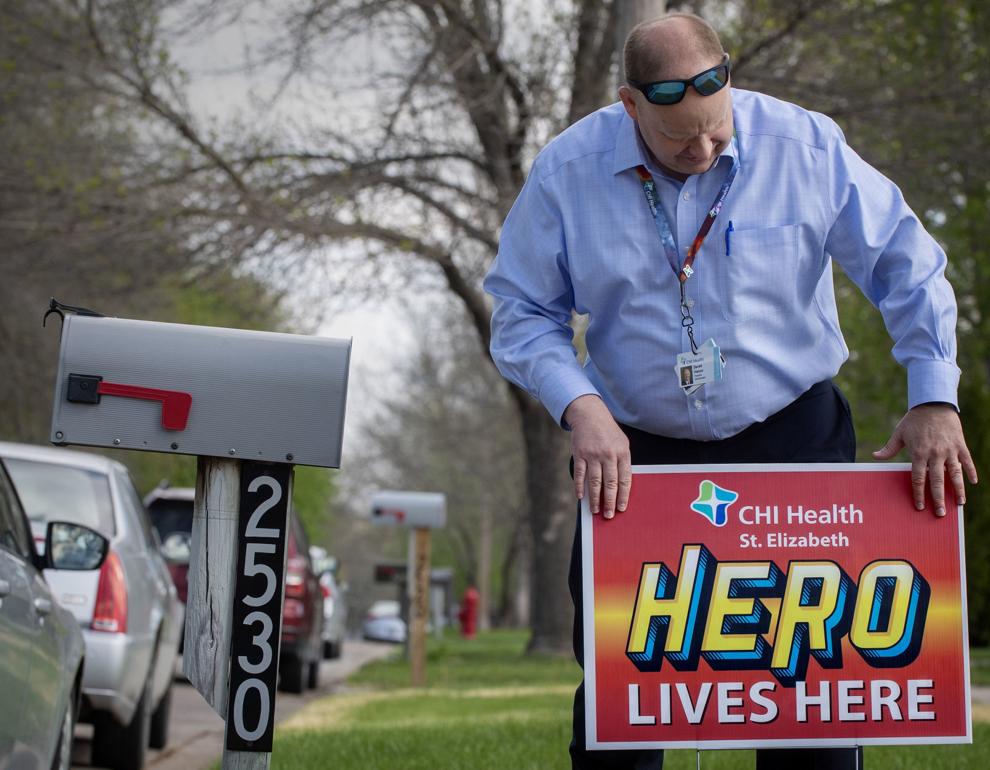 BikeLNK disinfecting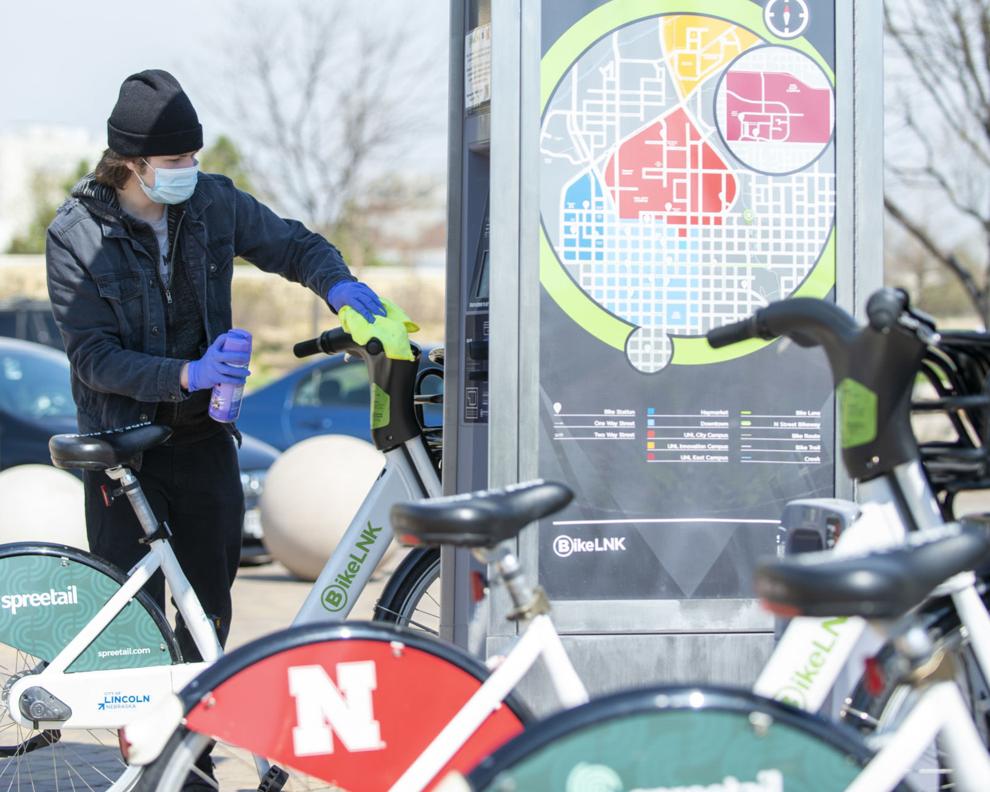 Teacher and Staff Parade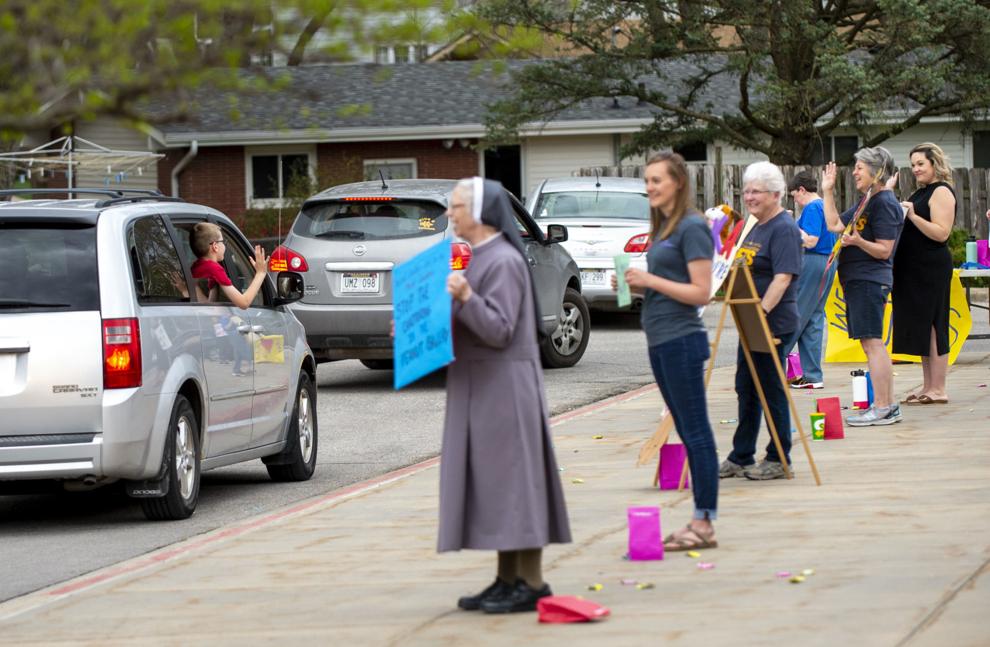 91-year-old released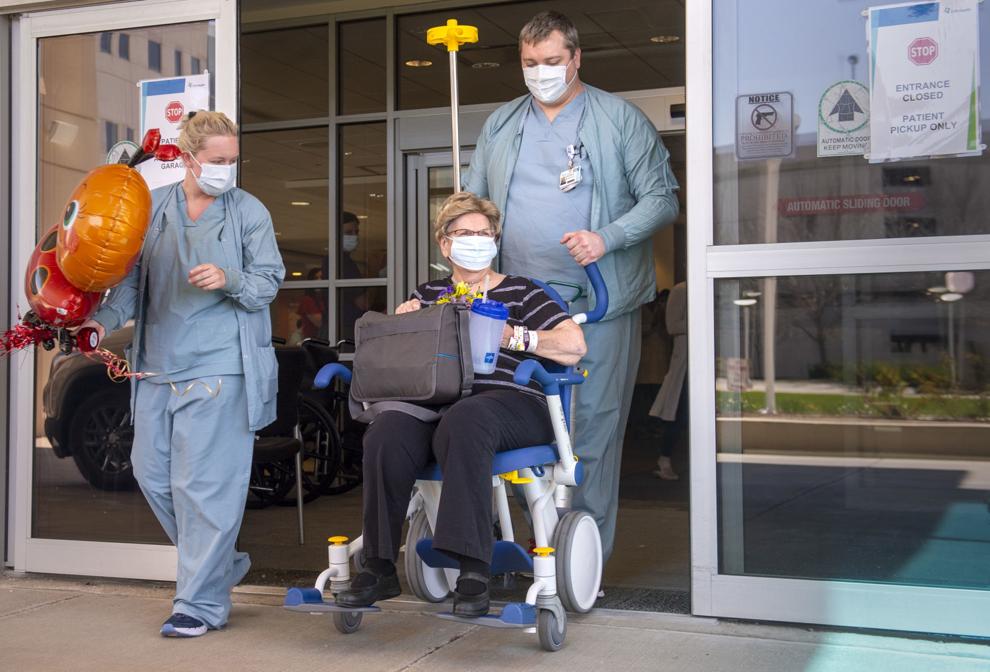 Food Bank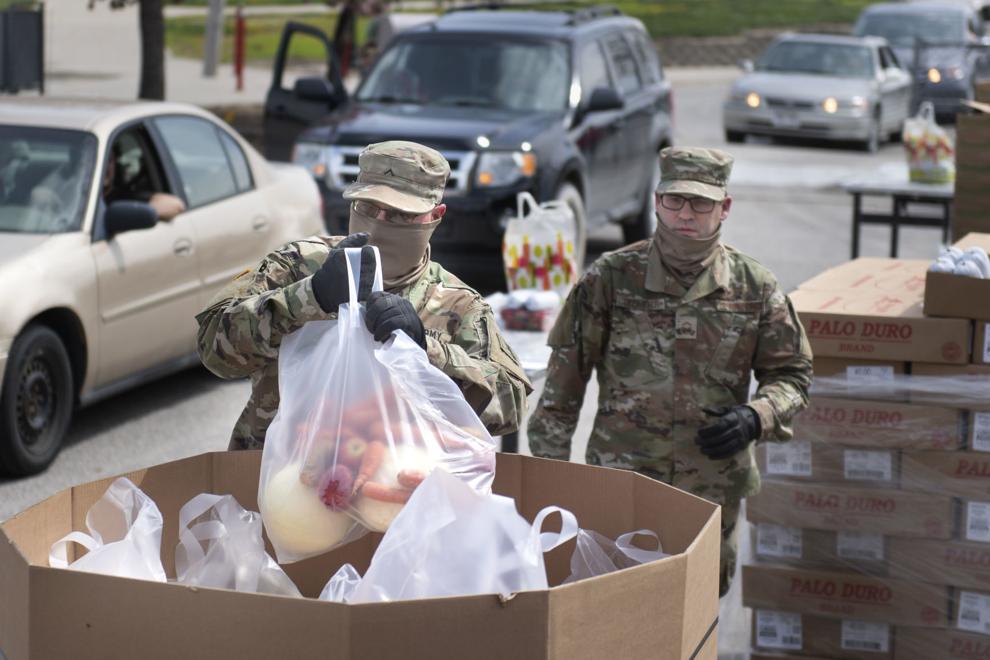 Thank you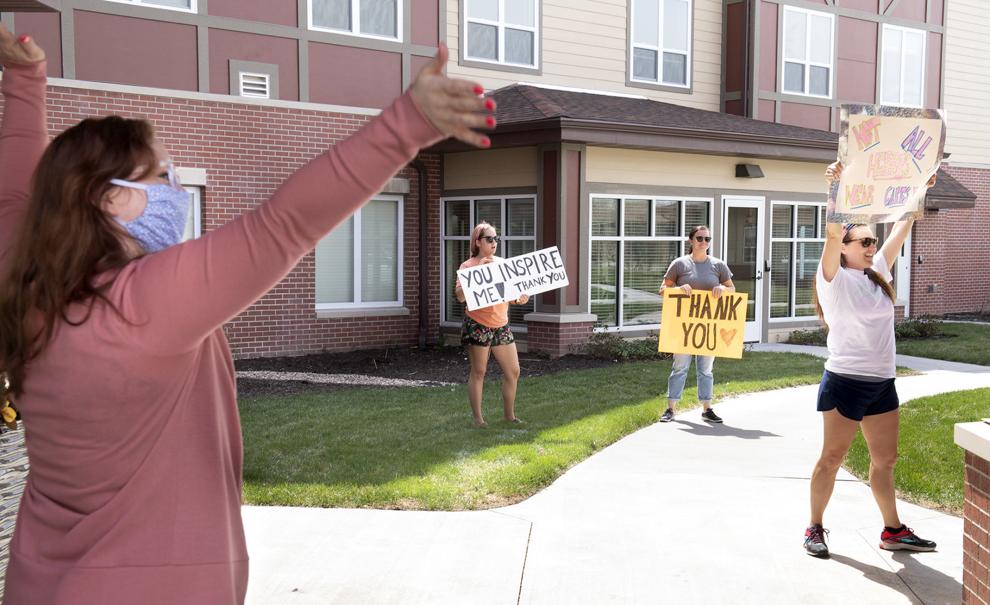 Virtual City Council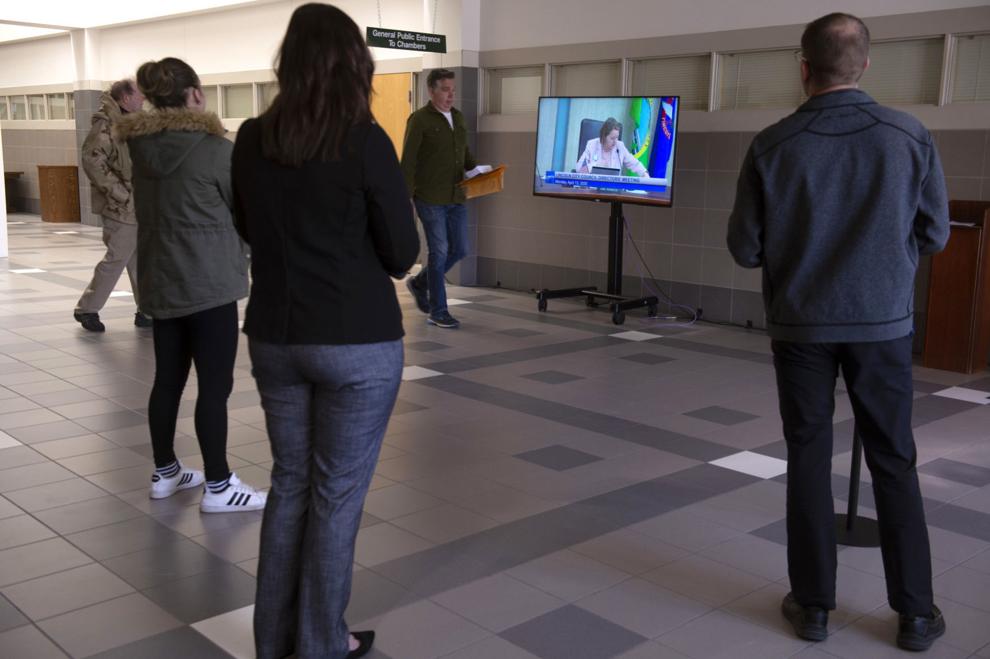 Good Friday Music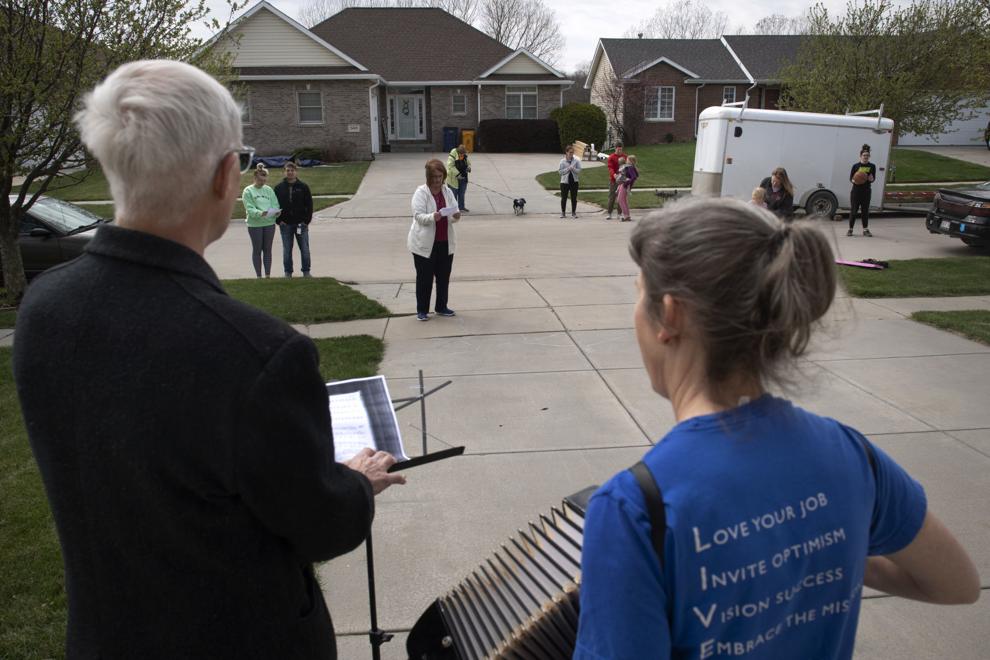 Masks on a walk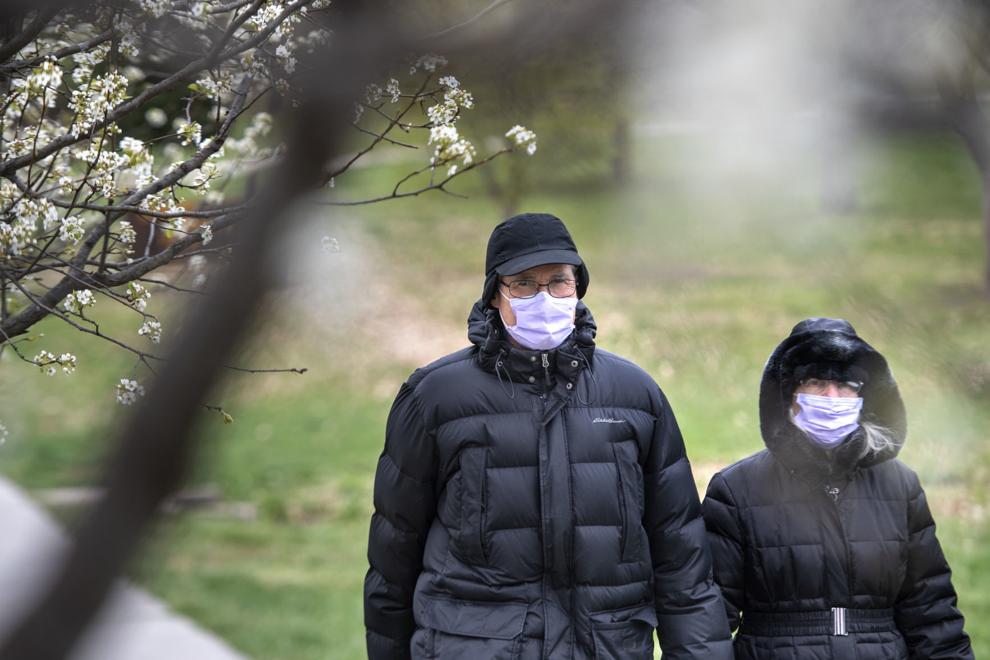 Watch: A timelapse of the mural at Saro Cider
Heroes sign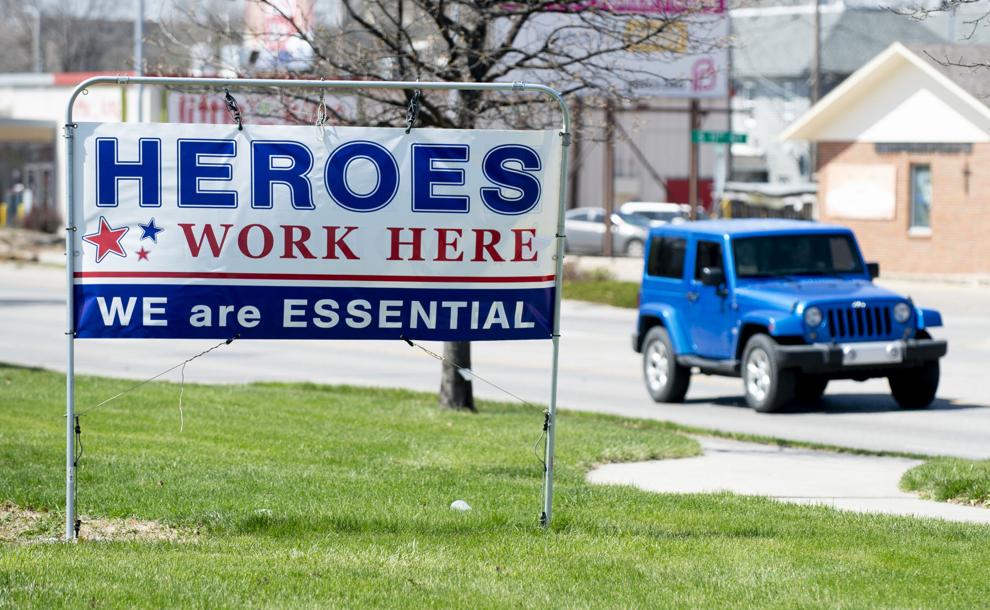 Watch: Hand sanitizer rolls off Innovation Campus assembly line
No fun here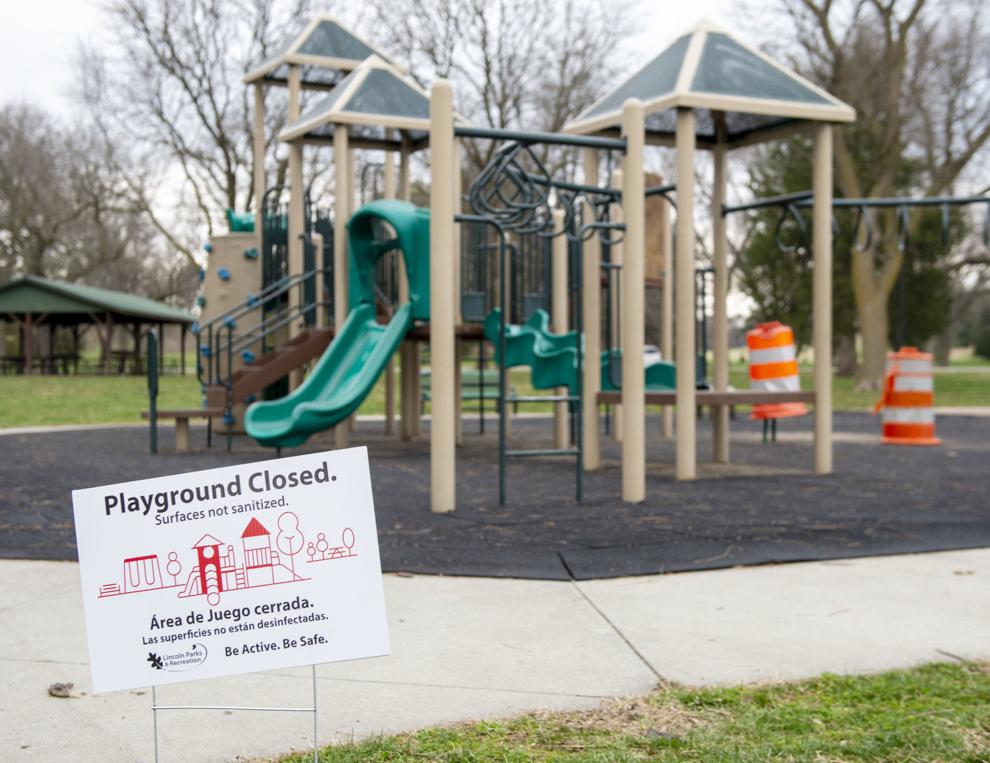 Inverse Parade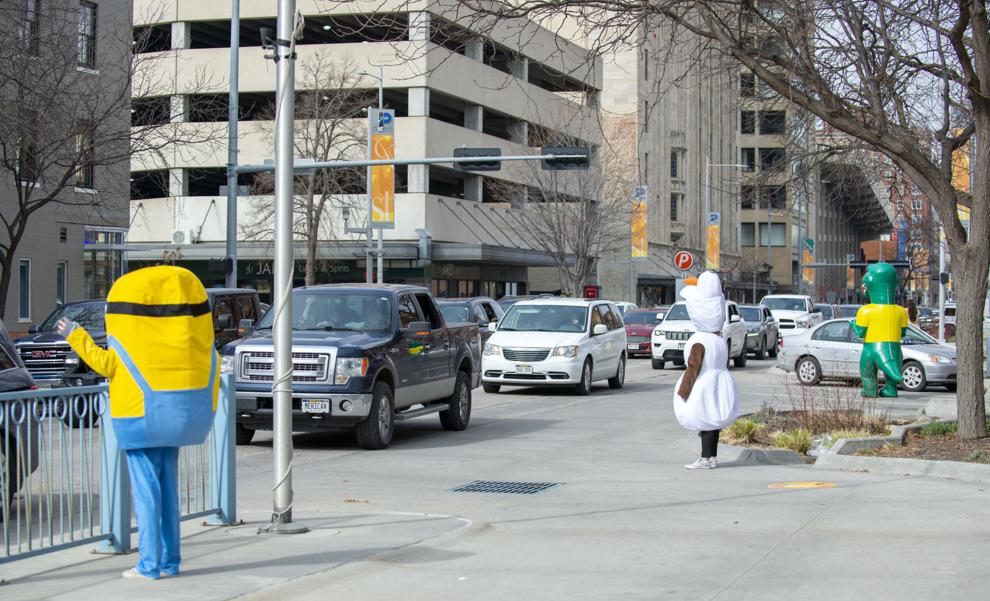 Haymarket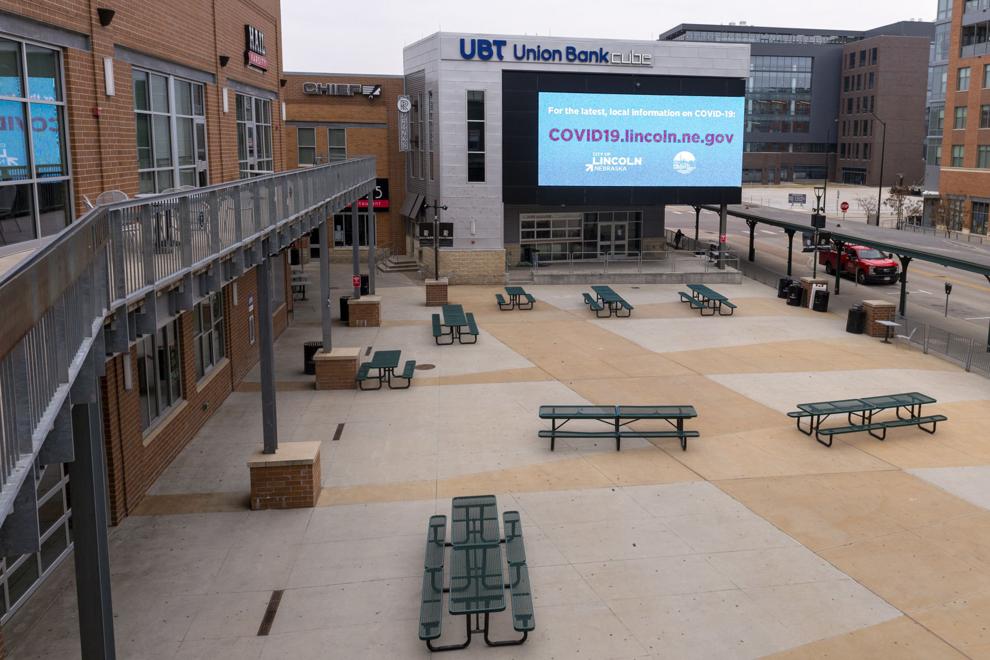 Empty downtown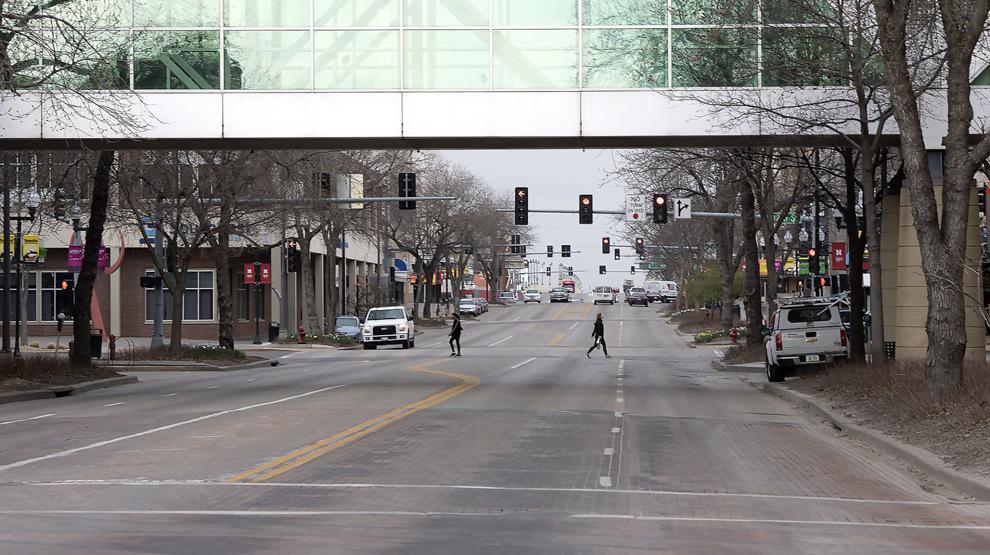 Tower Square sign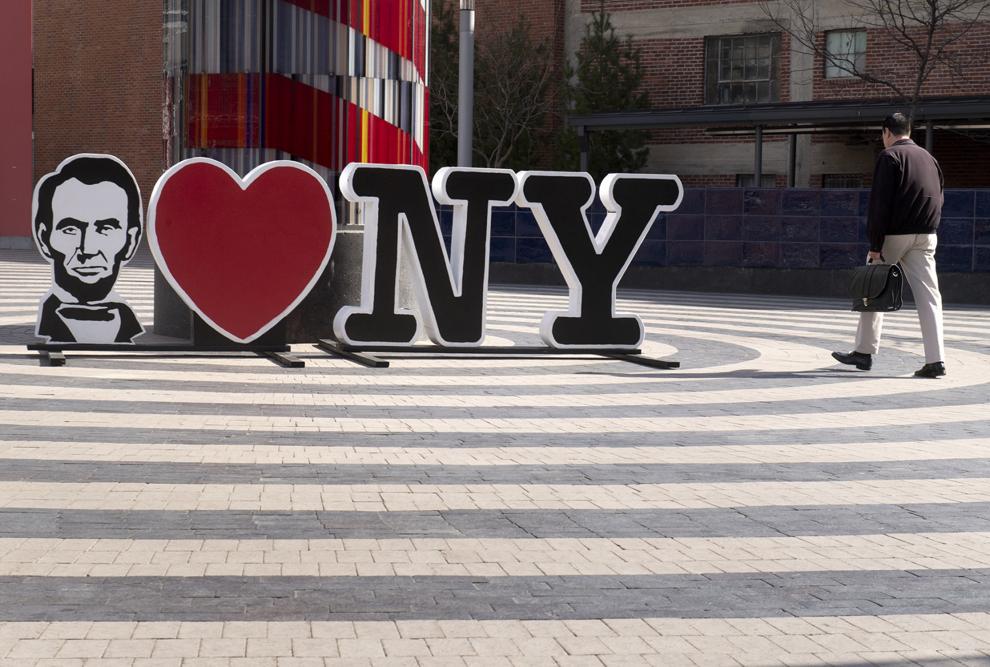 Billboard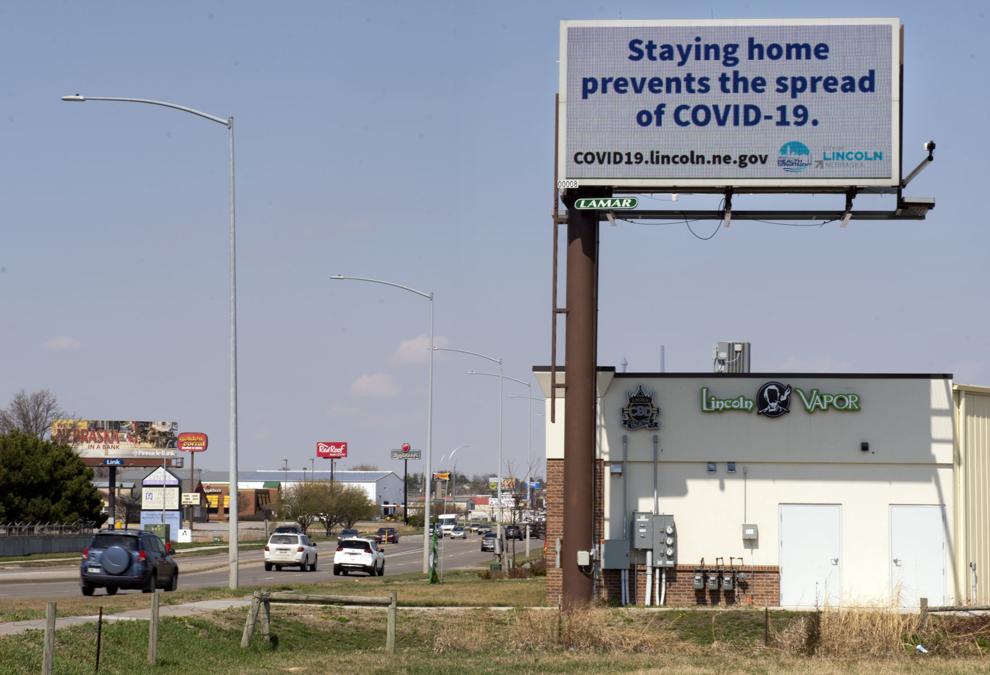 Church services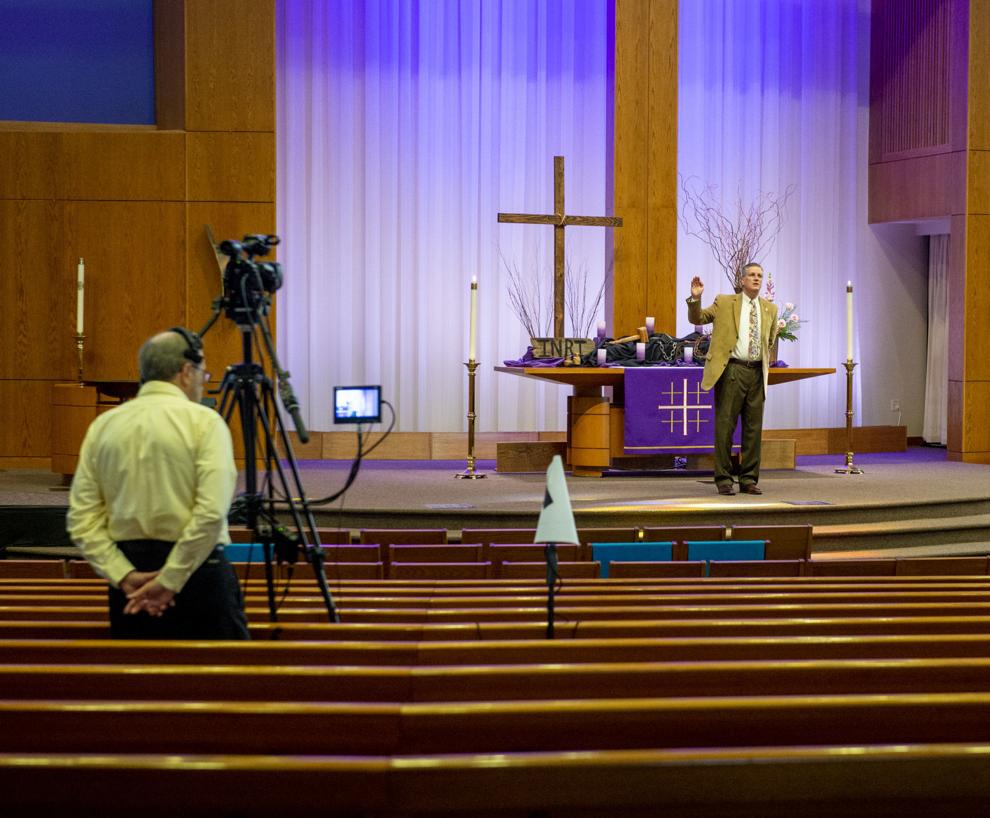 WATCH: Celebrating a birthday with a parade
DoorDash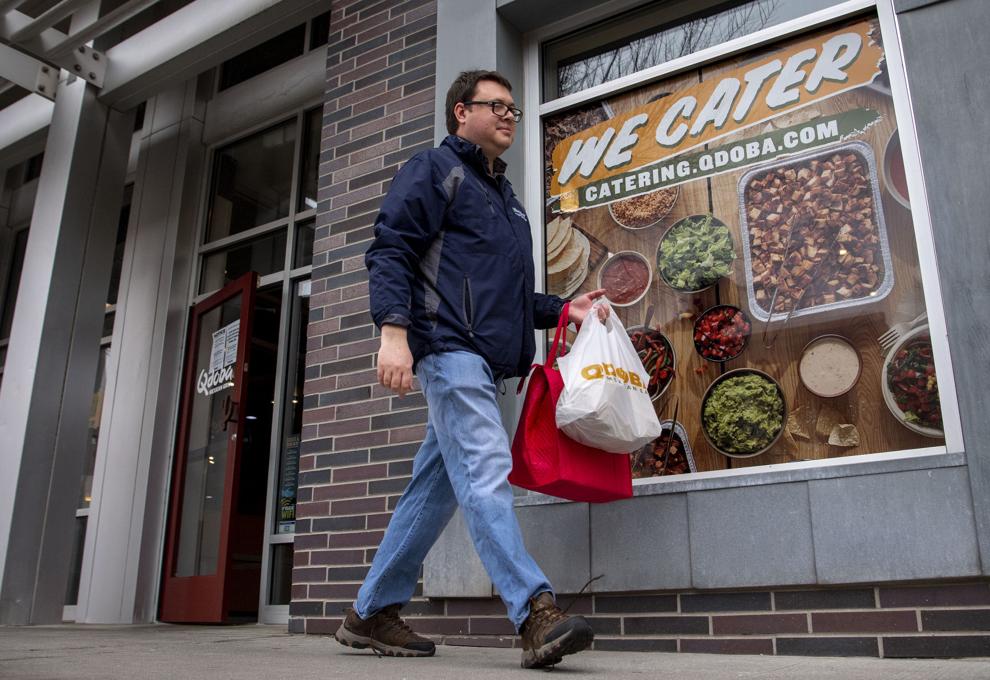 StarTran Ridership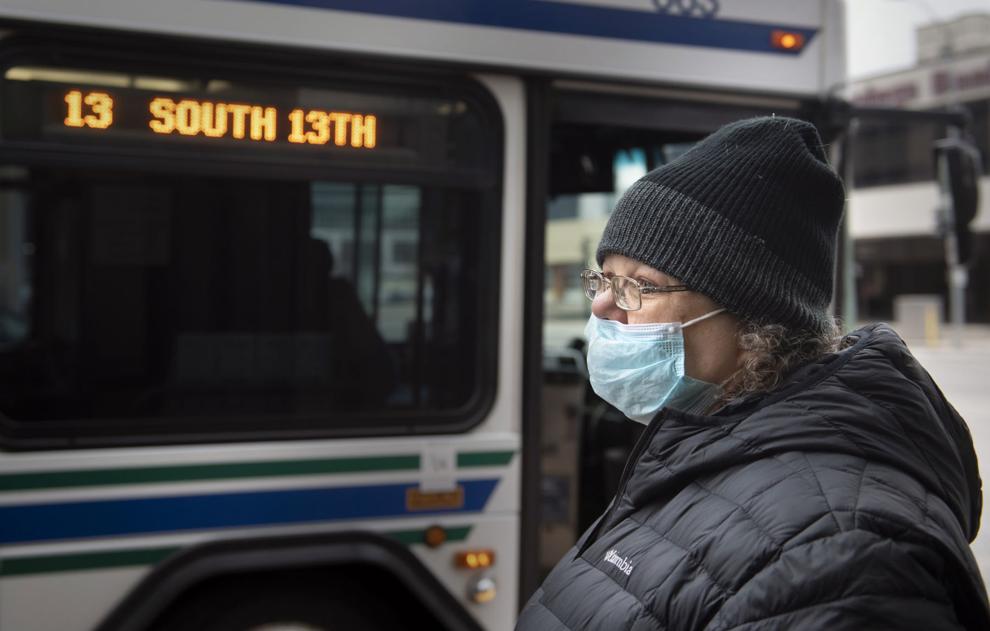 Simpsons in the windows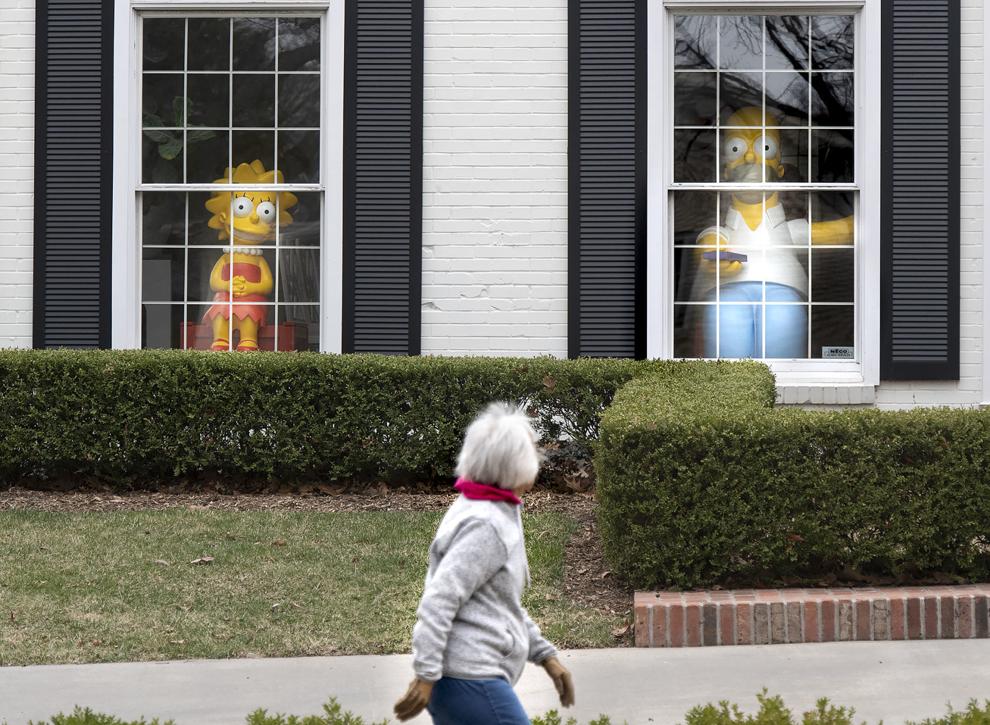 Drive-thru COVID-19 testing
UNL Beekeeping virtual class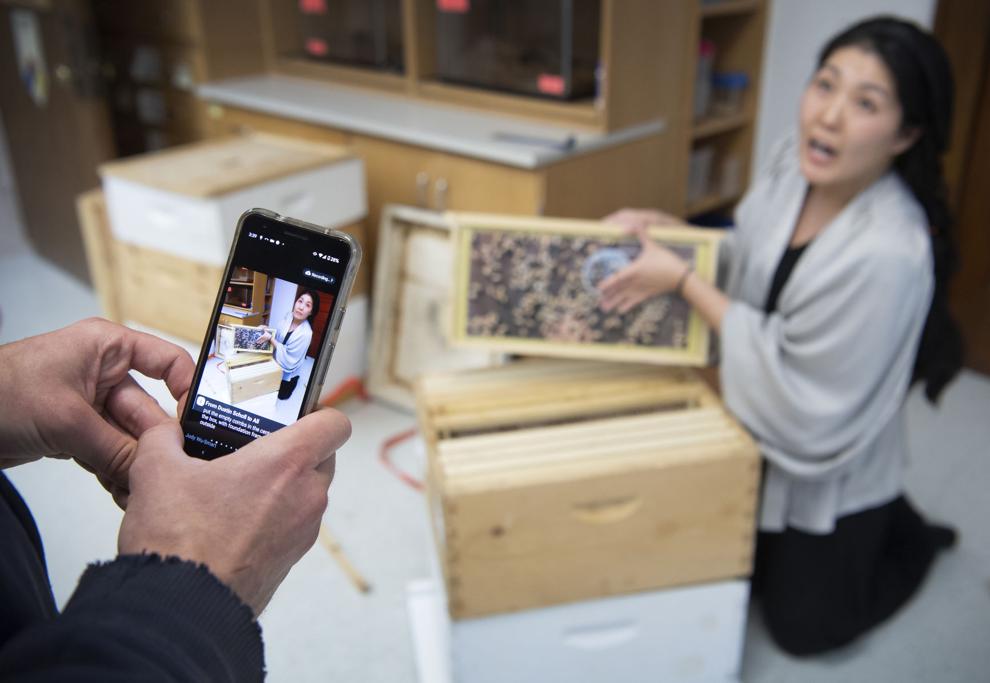 Lincoln Lutheran Online Teaching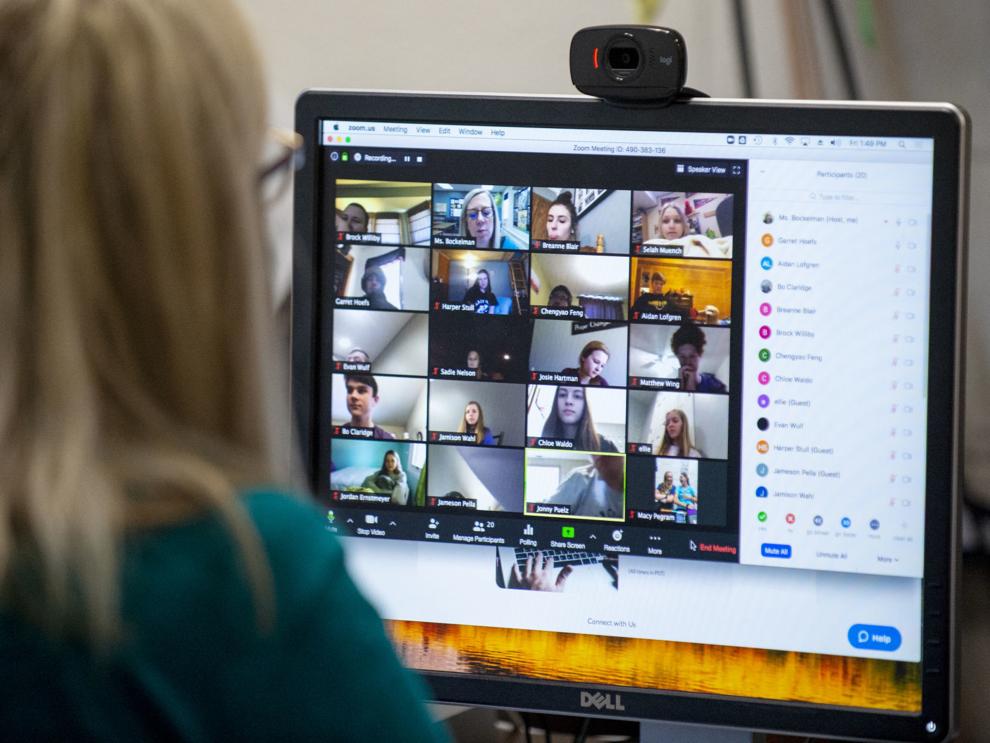 Bourbon Theatre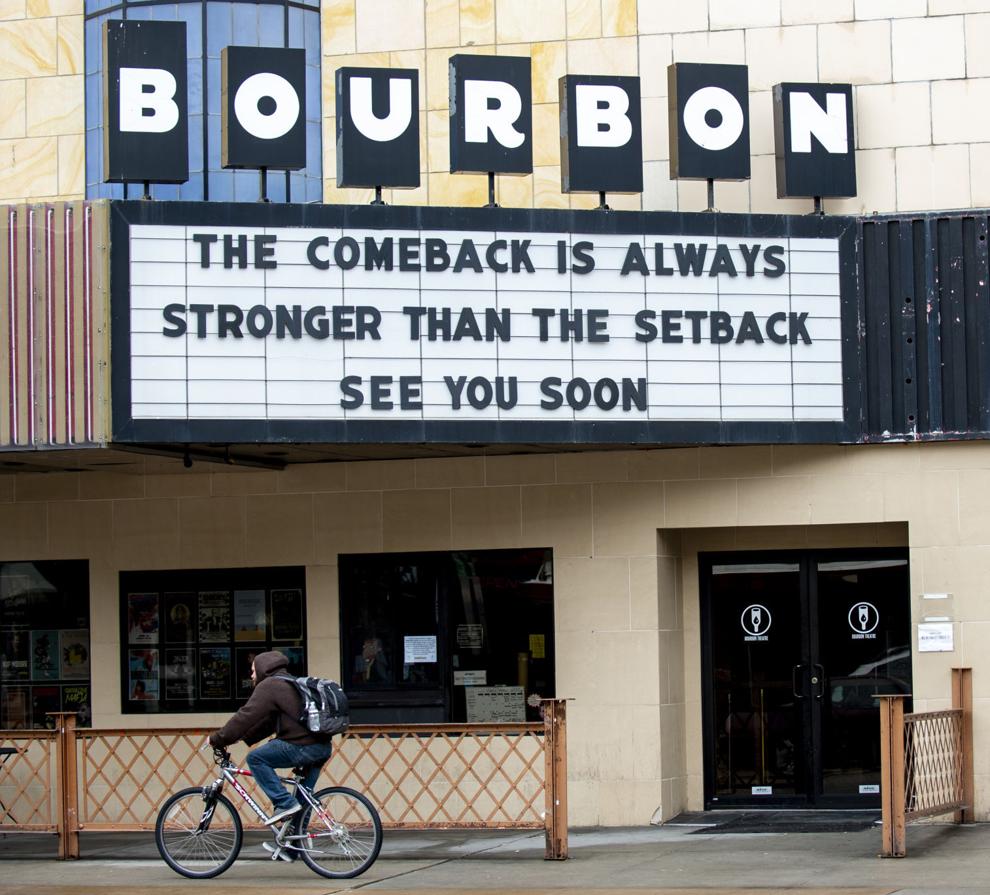 Social Distancing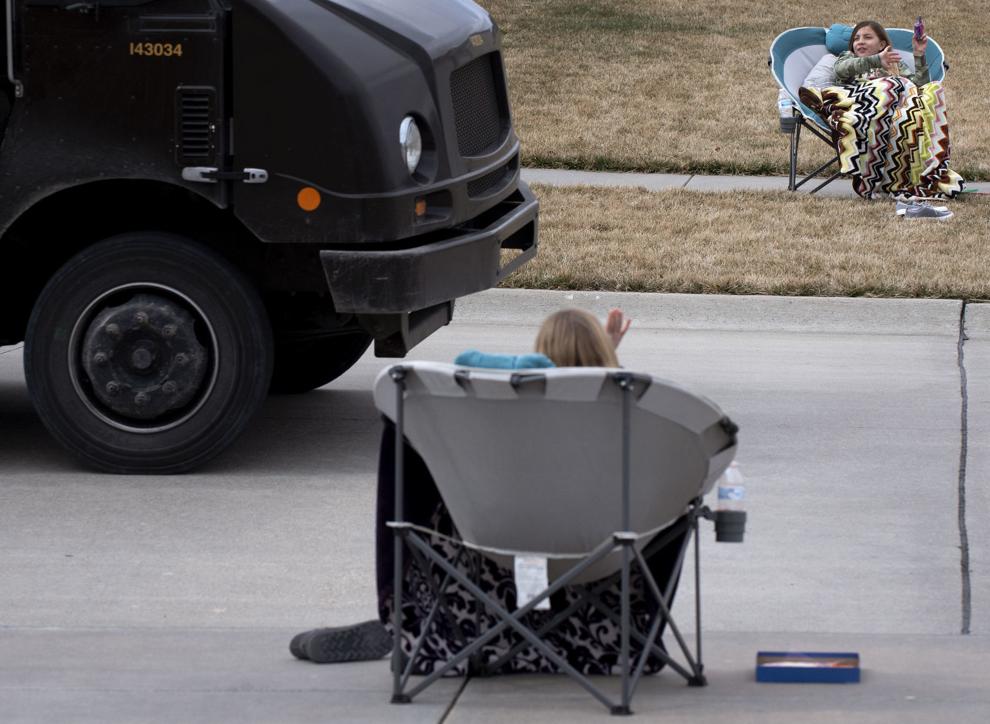 Blue for public health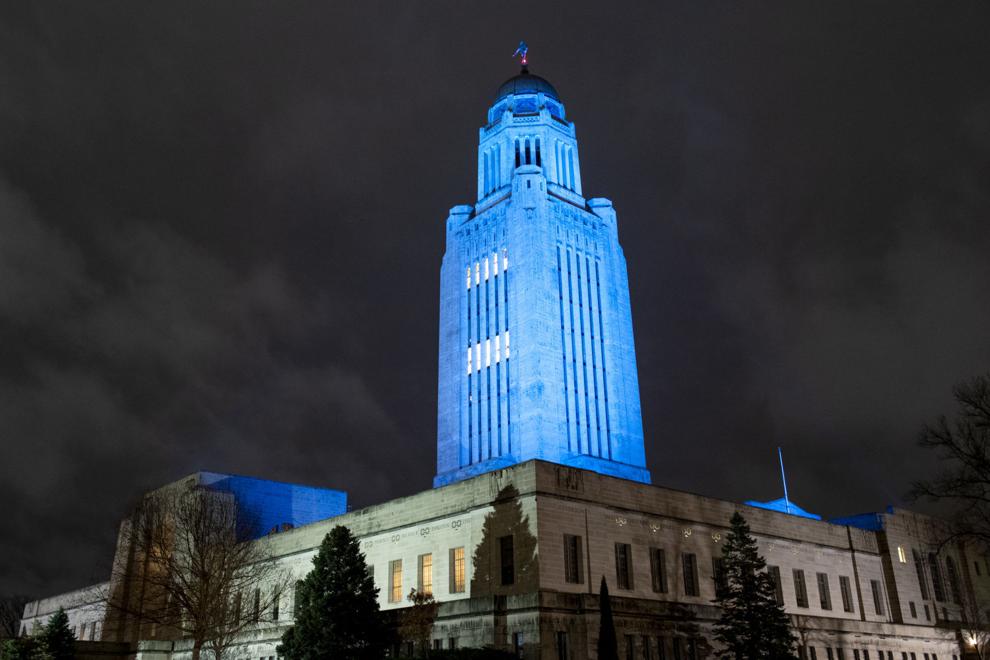 Protecting parents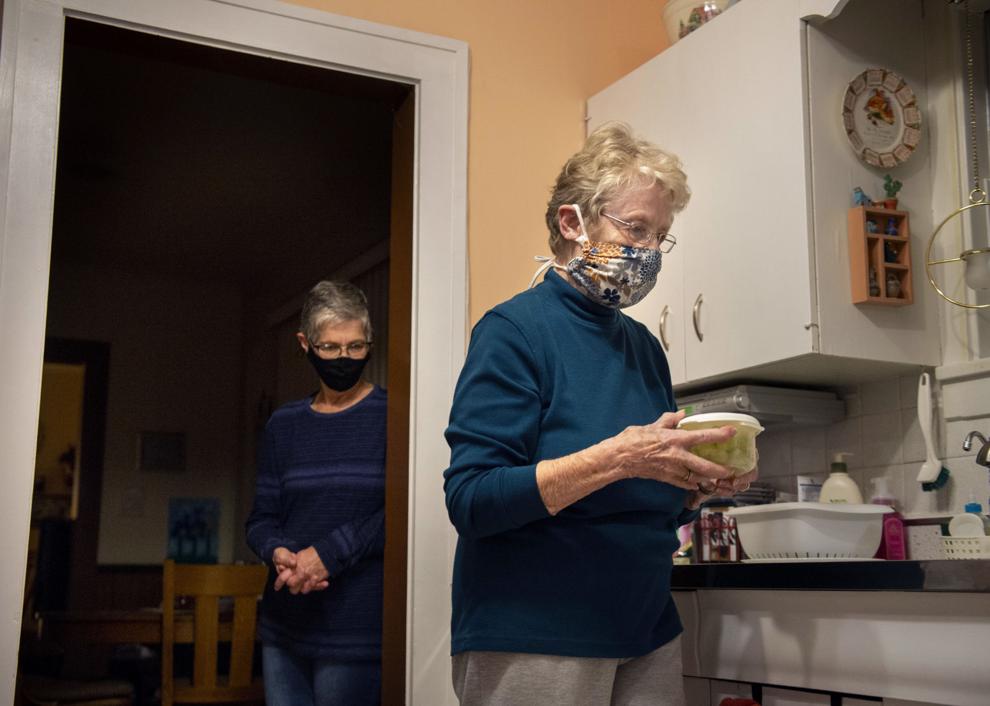 Basketball without fans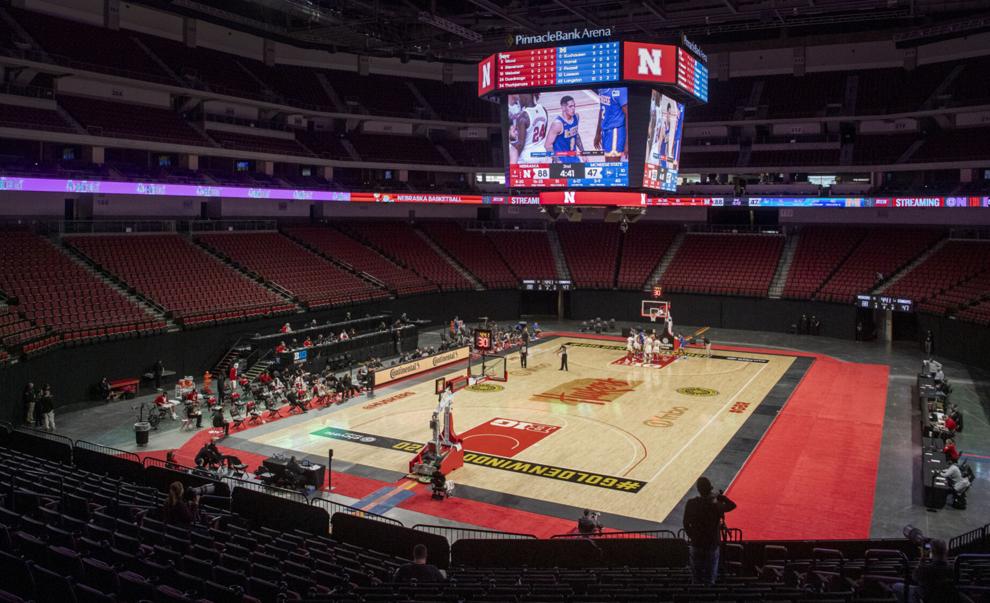 Thanksgiving to go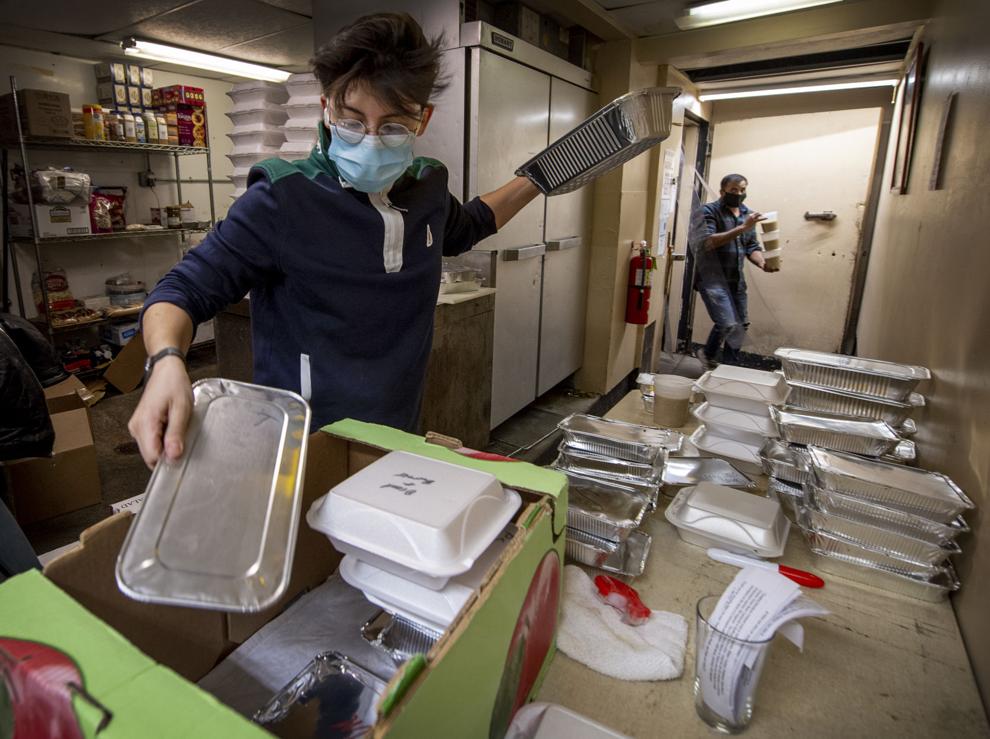 Basketball masks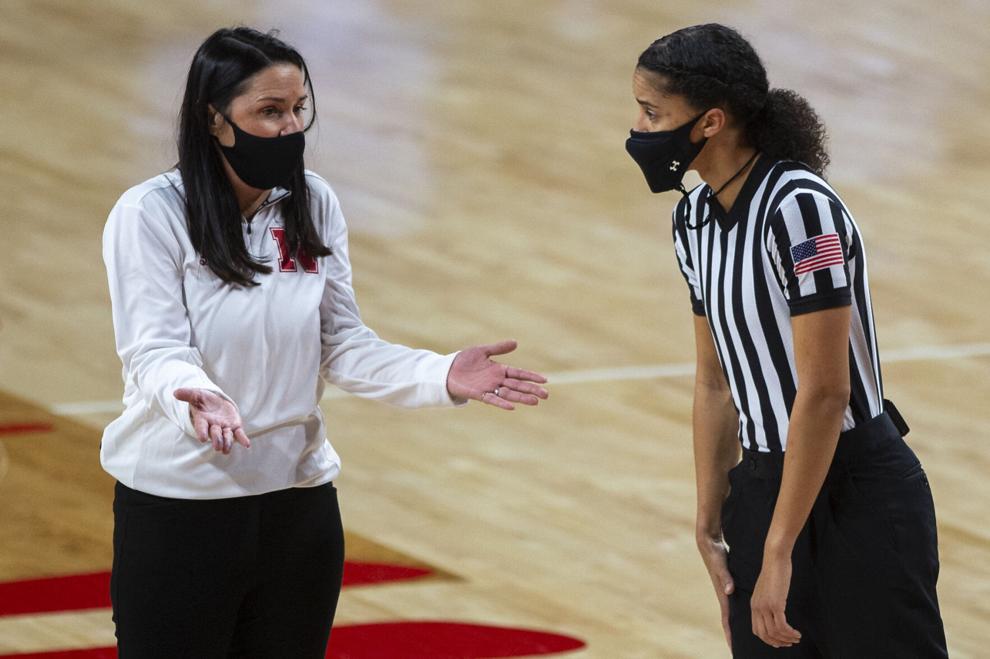 Food donation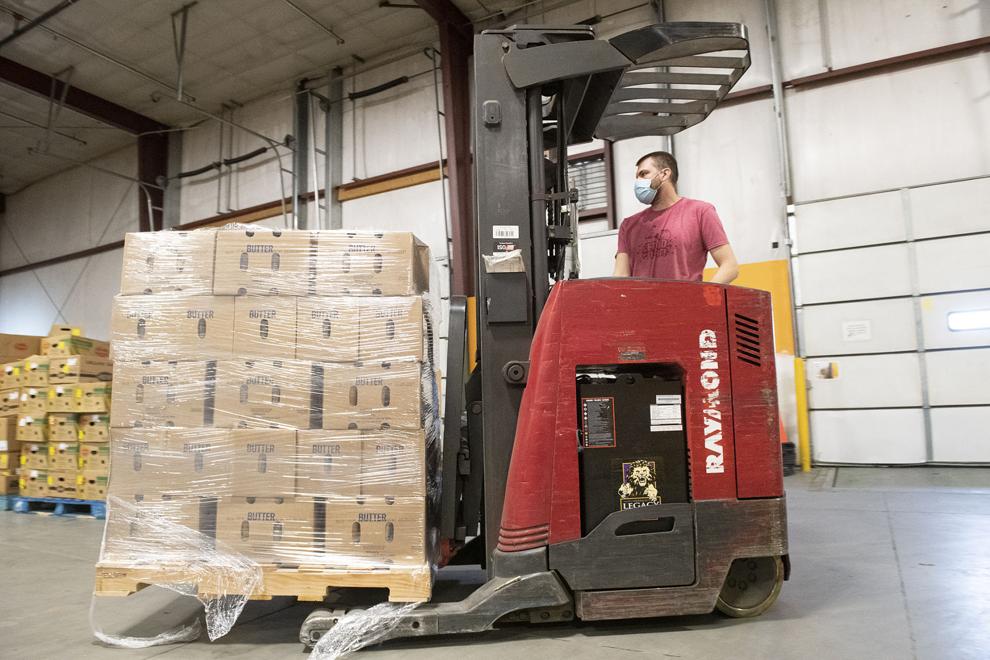 Sports cleaning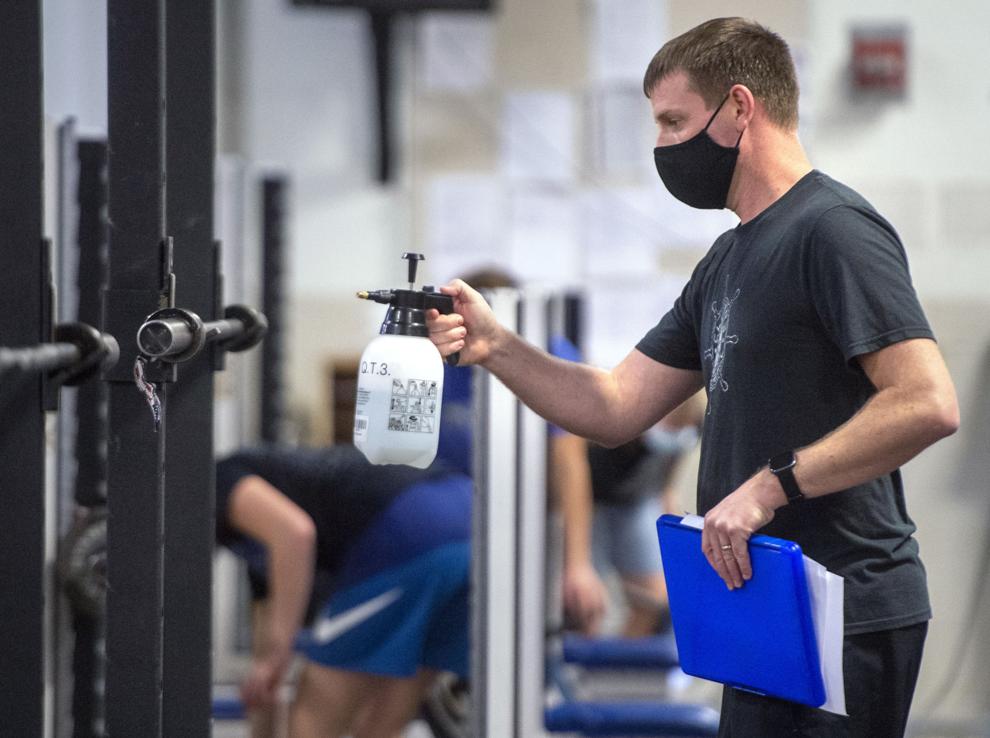 Socially distant Santa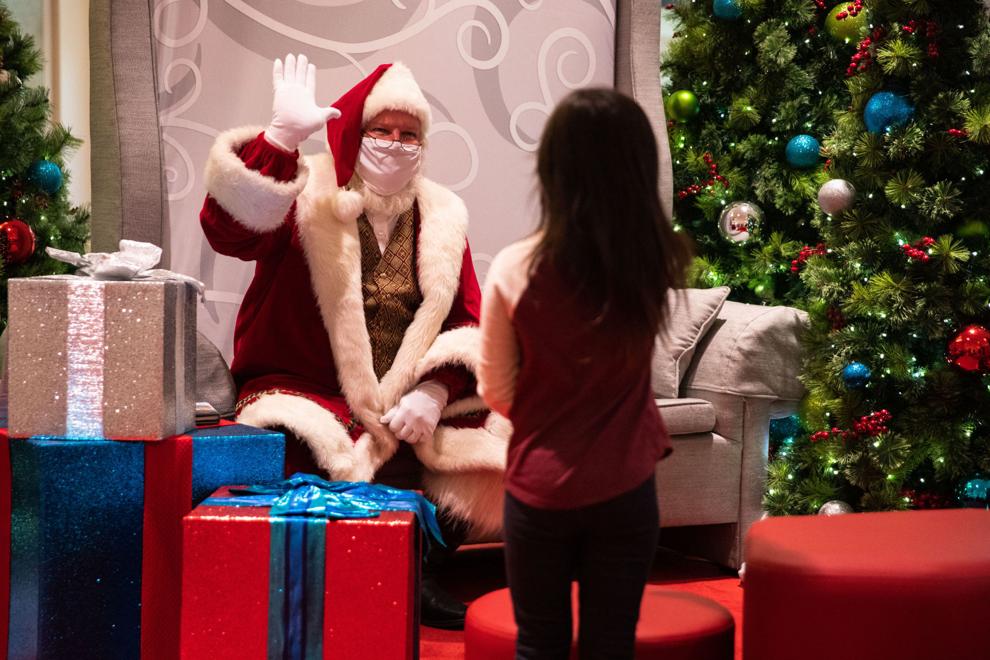 Christmas tree demand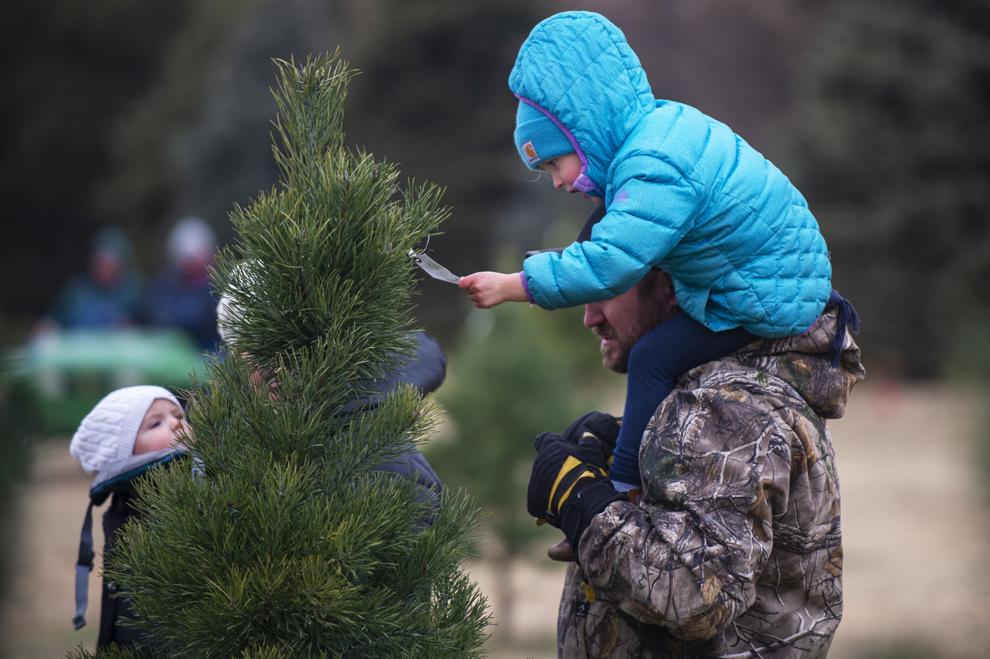 Zoo Lights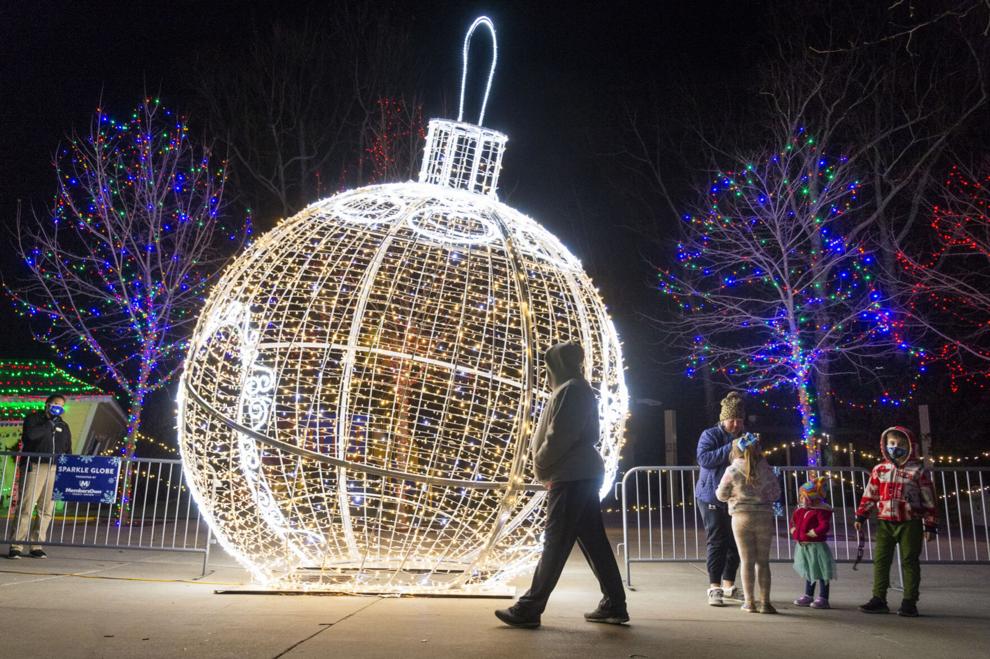 Clothing drive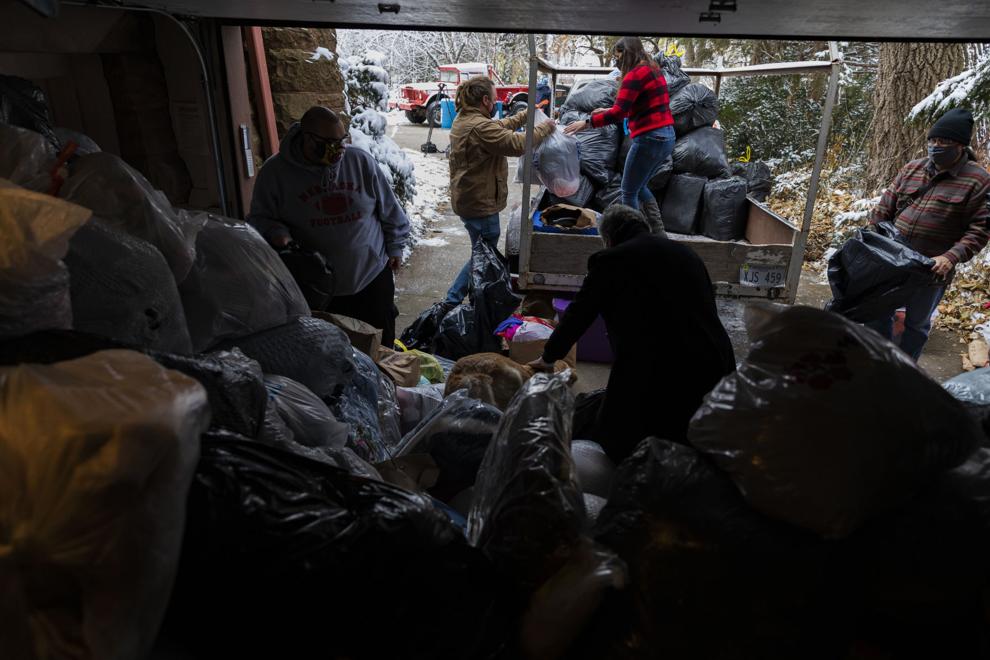 COVID-19 vaccine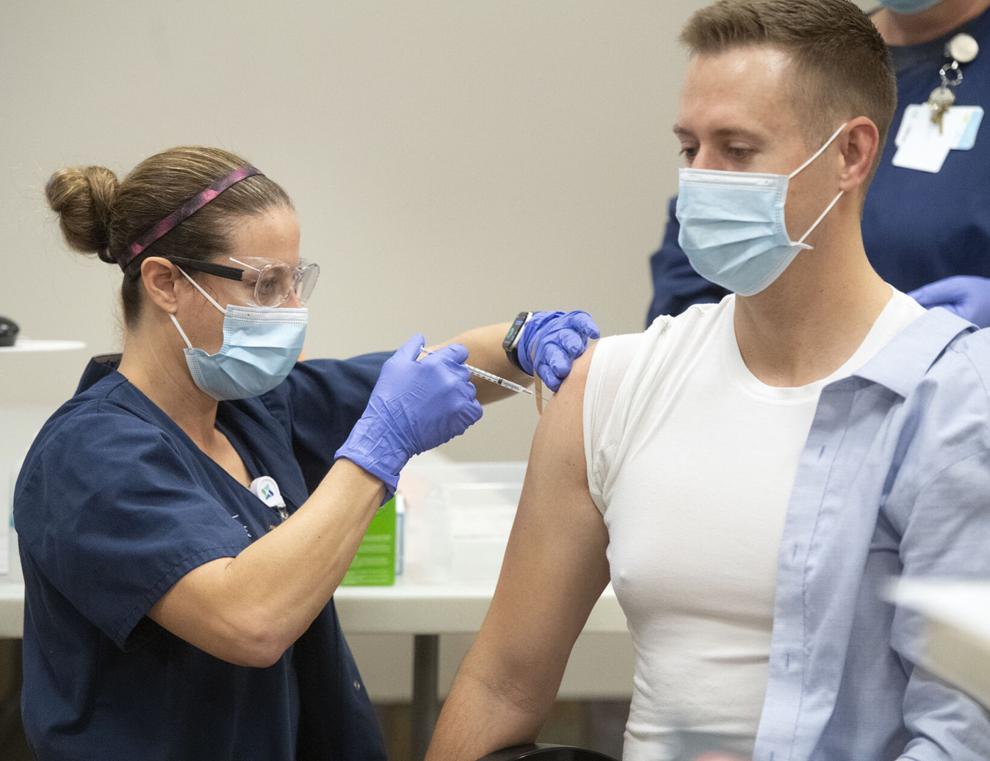 Recall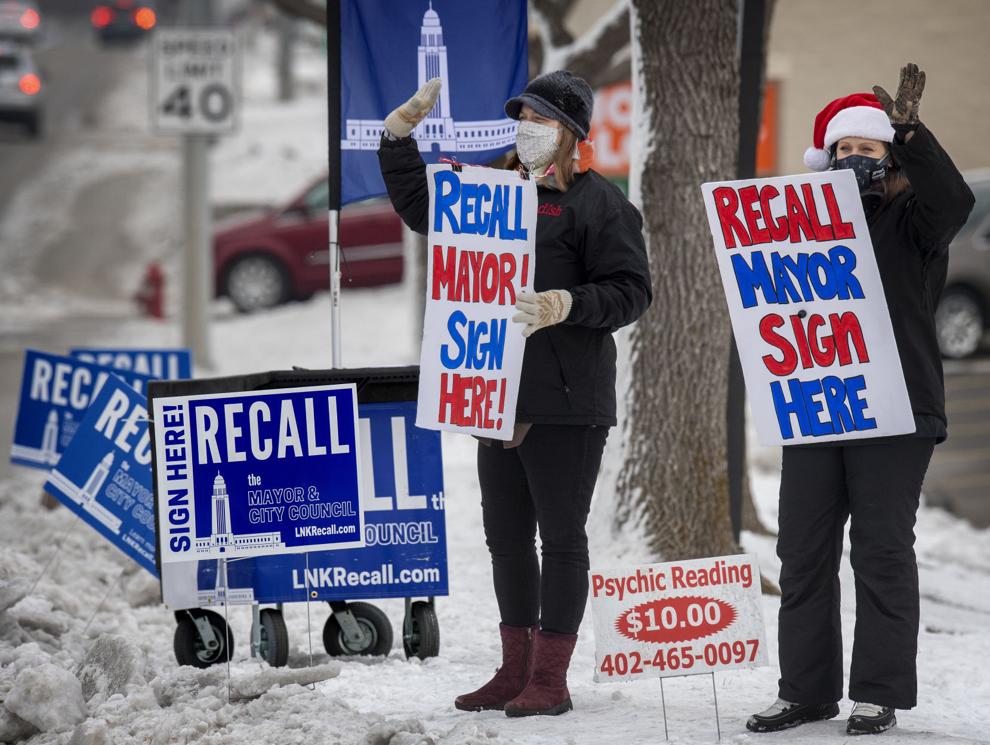 Snowplow Santa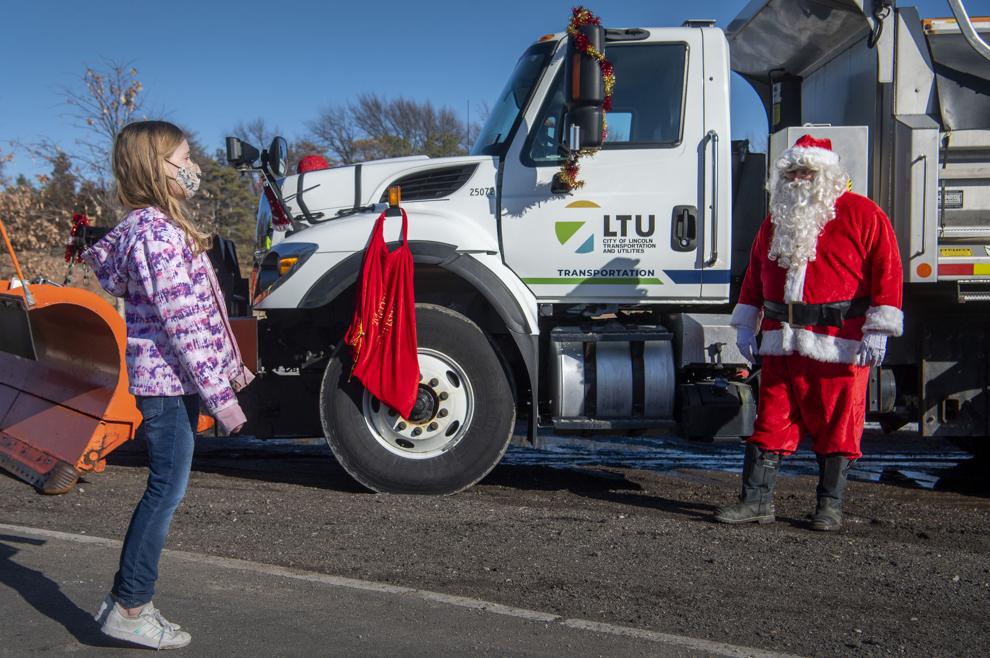 Christmas Star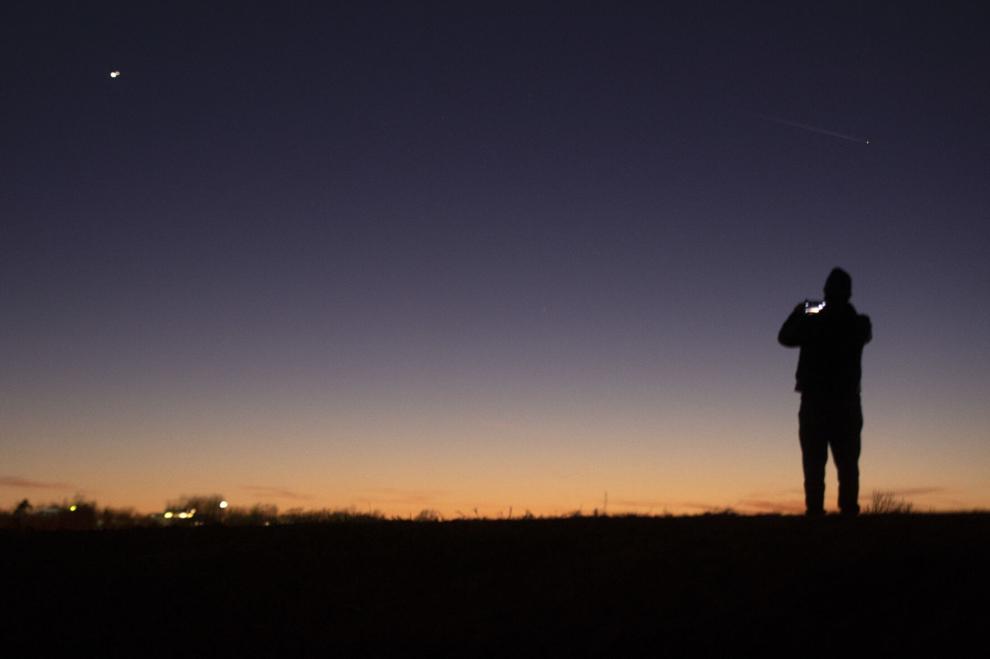 Santa visit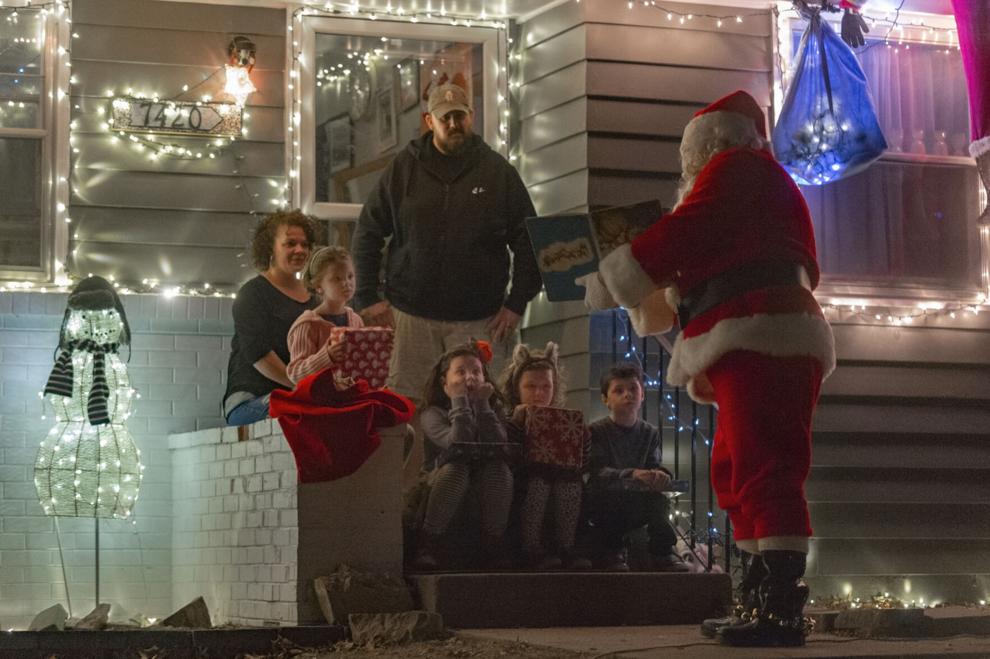 Pandemic Newspaper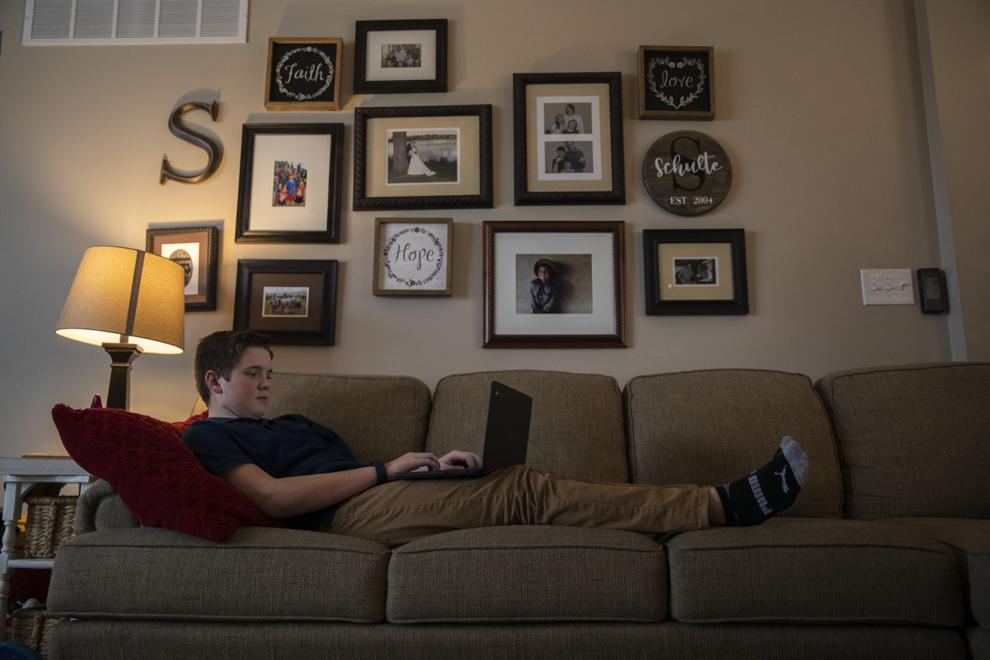 Basketball fans reduced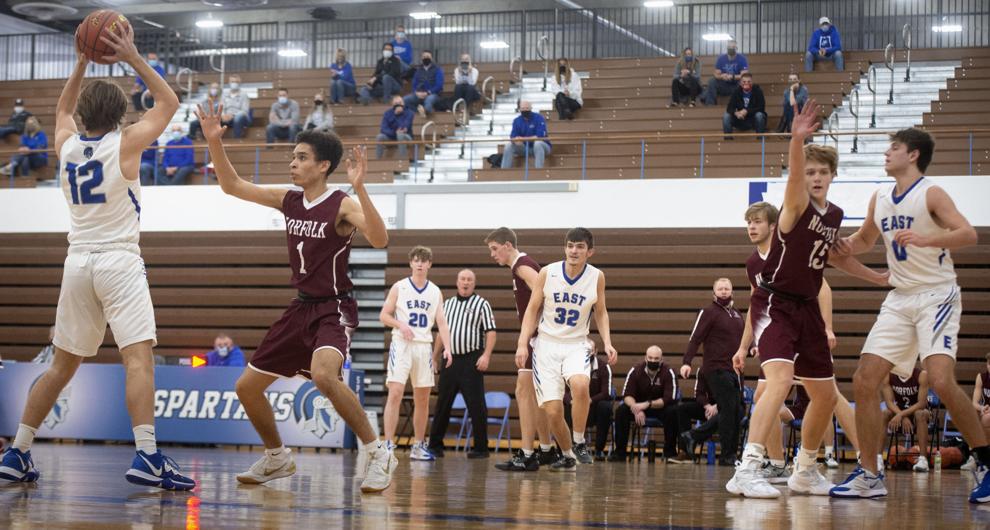 Outdoor fun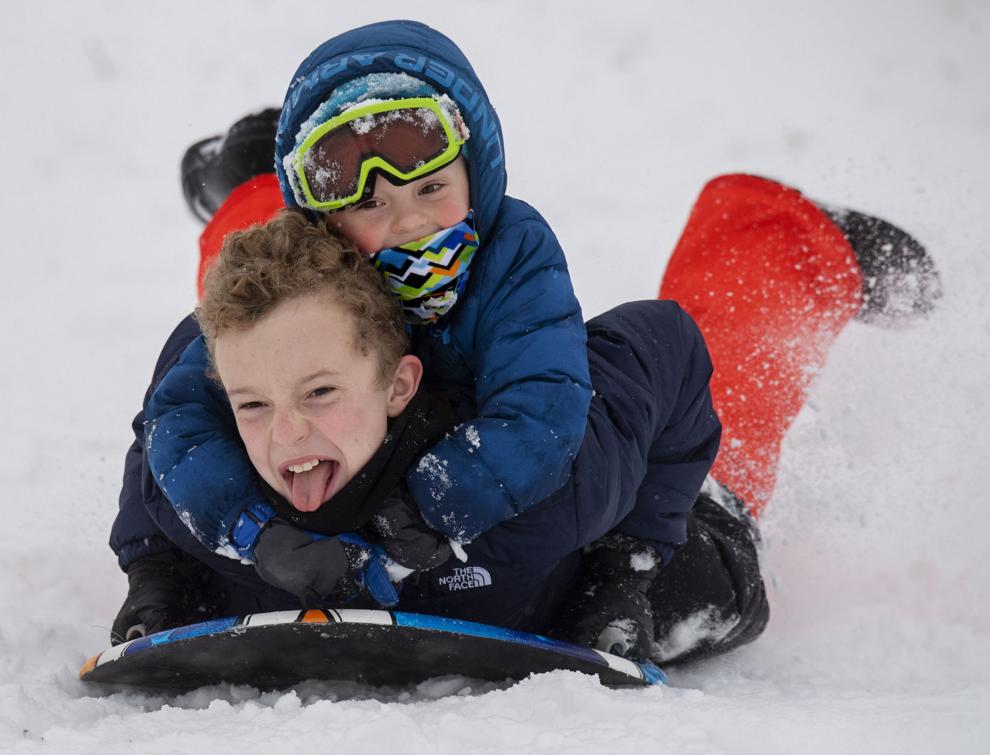 COVID Vaccine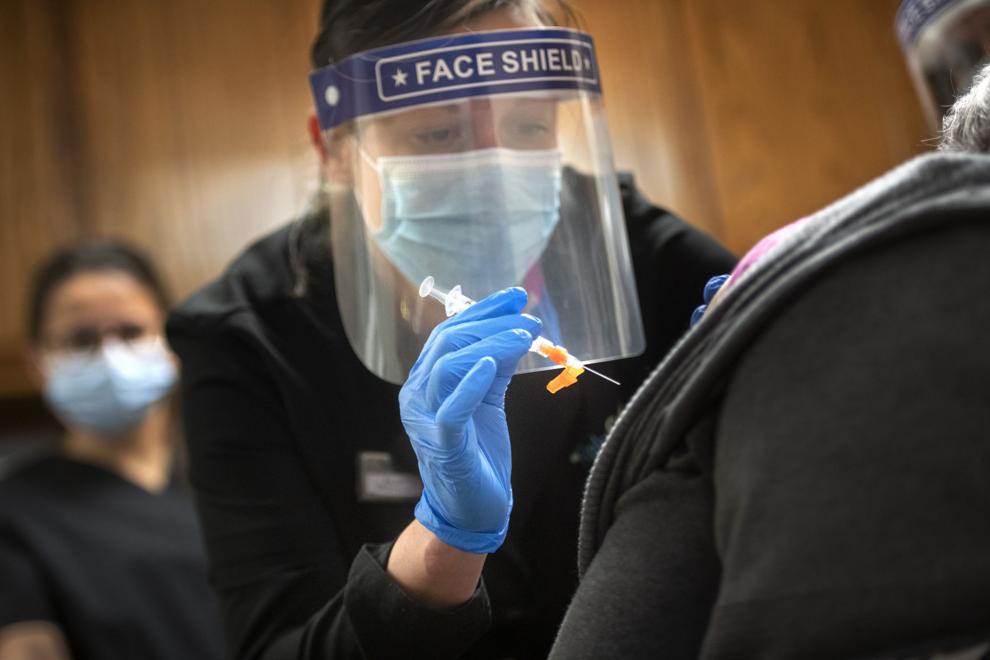 Basketball masks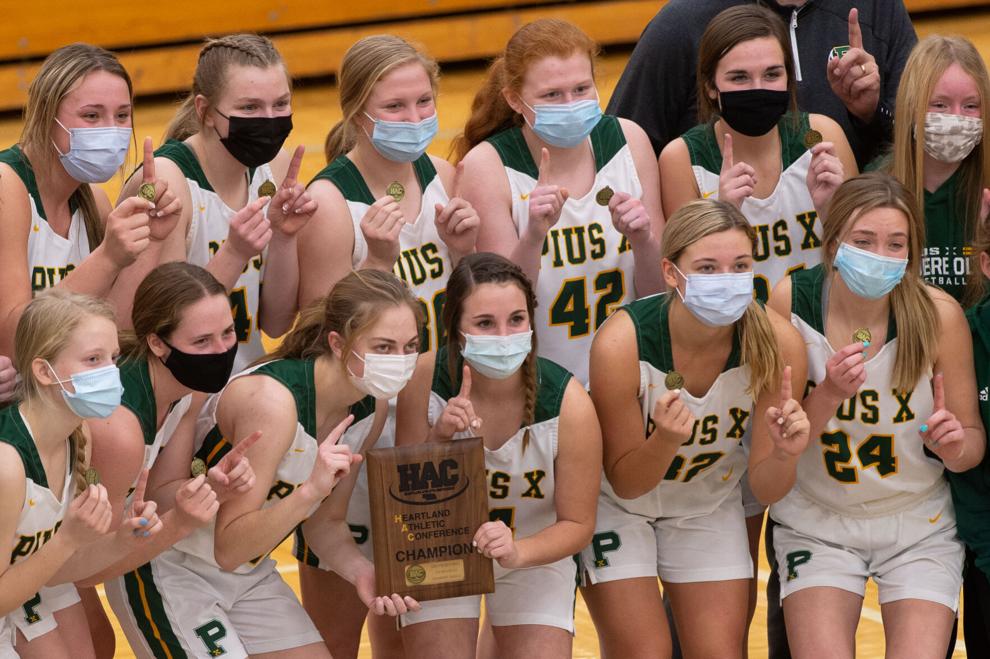 Trump Rally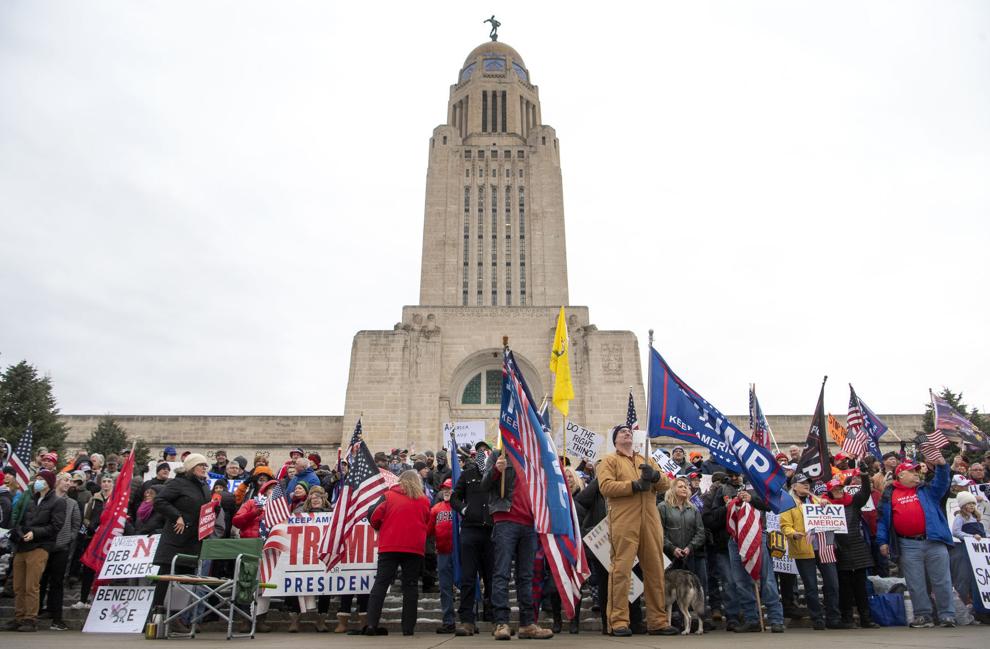 Mike Hilgers at Legislature's First Day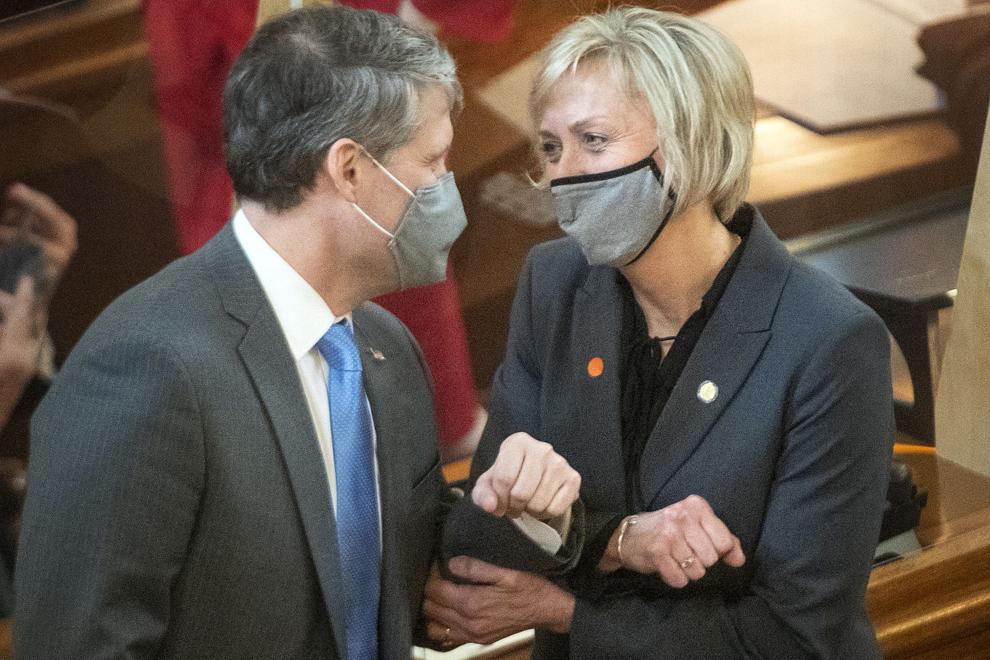 Zoo Bar membership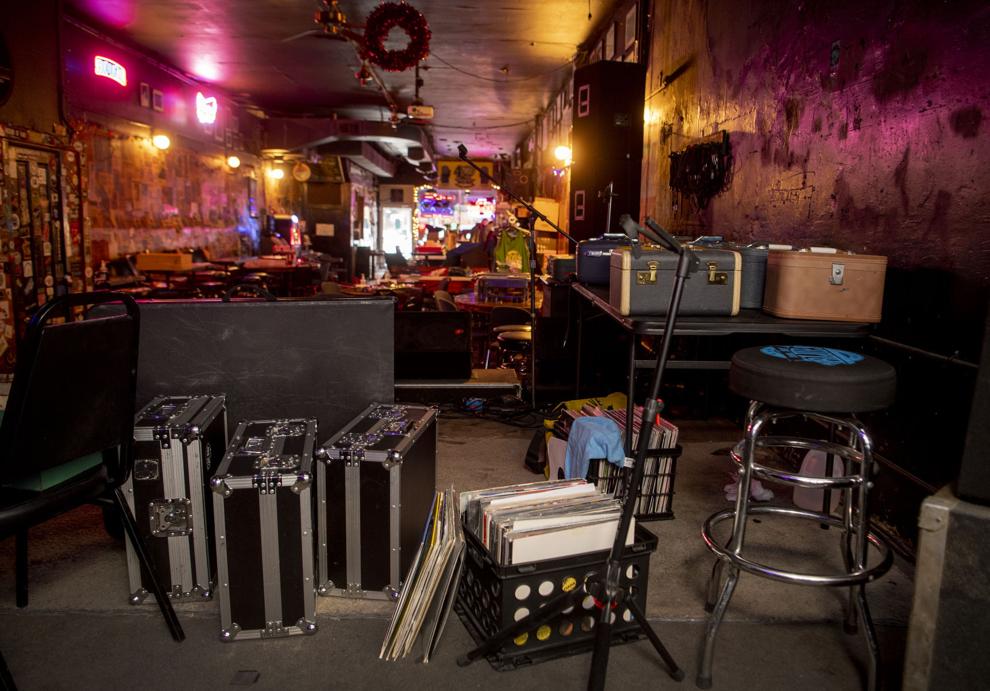 Eviction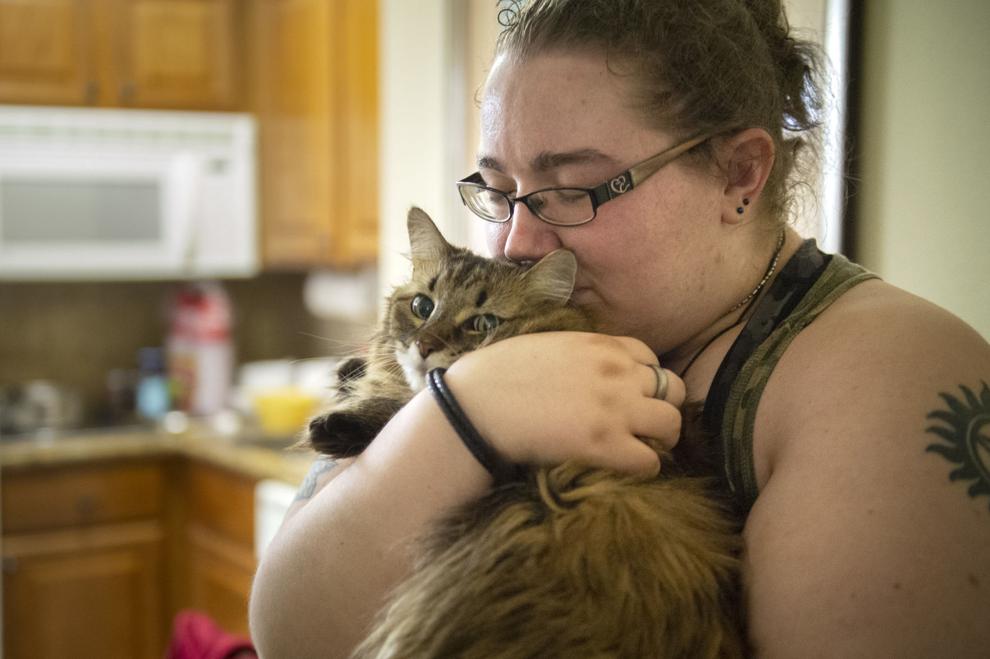 New high school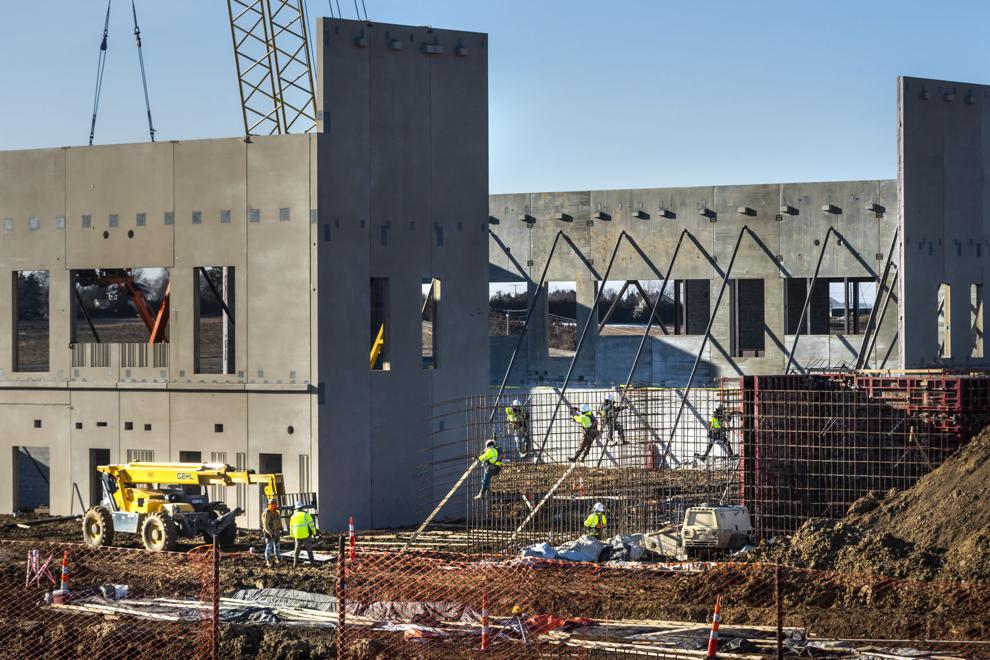 Ice fishing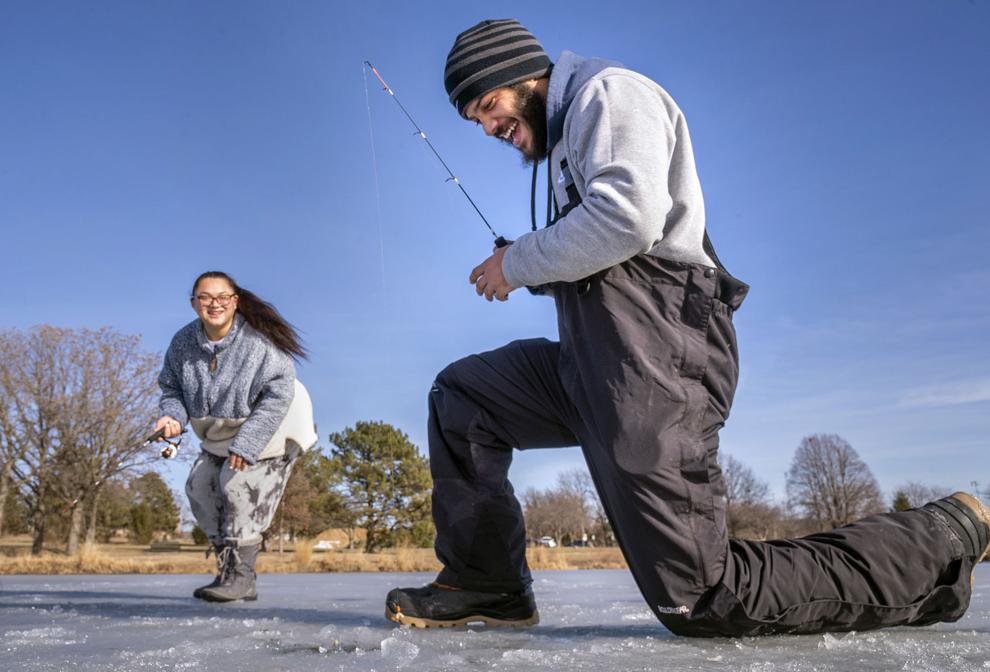 Danny's closes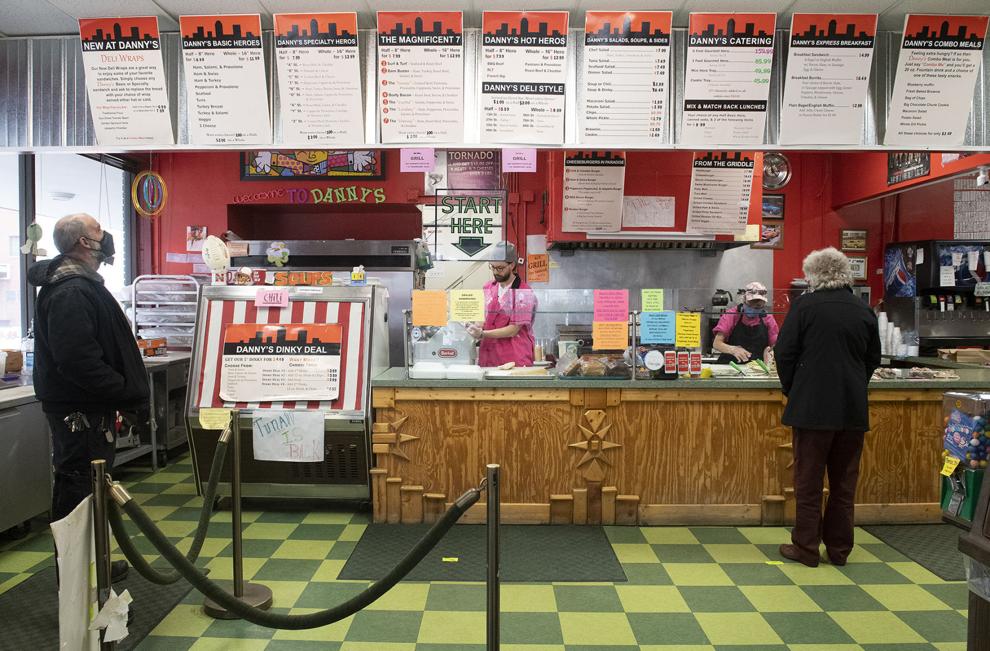 Expos resume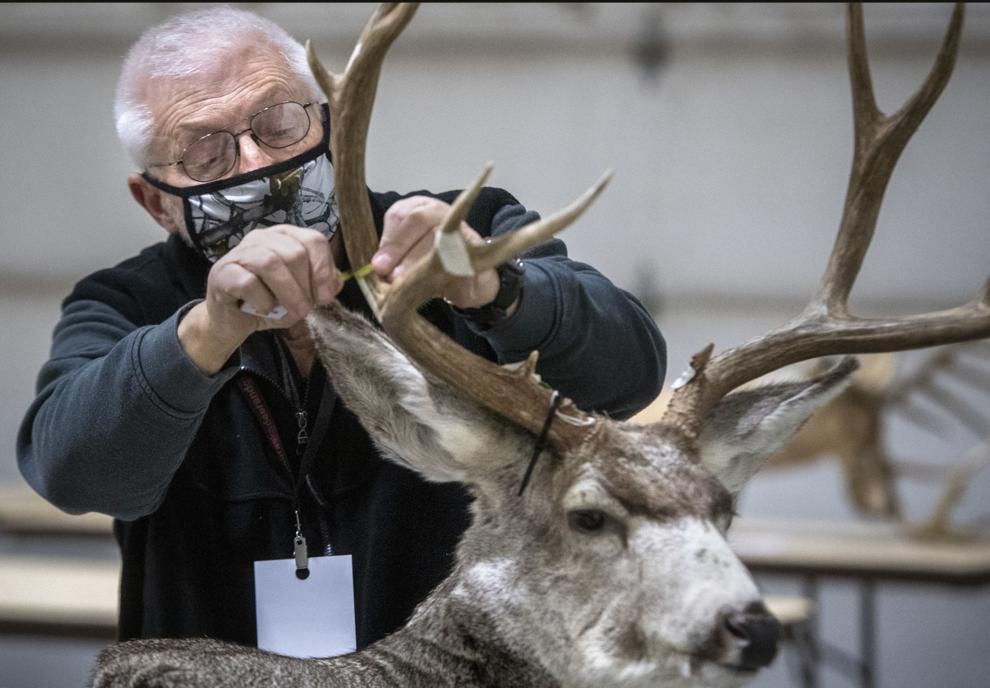 Swim meet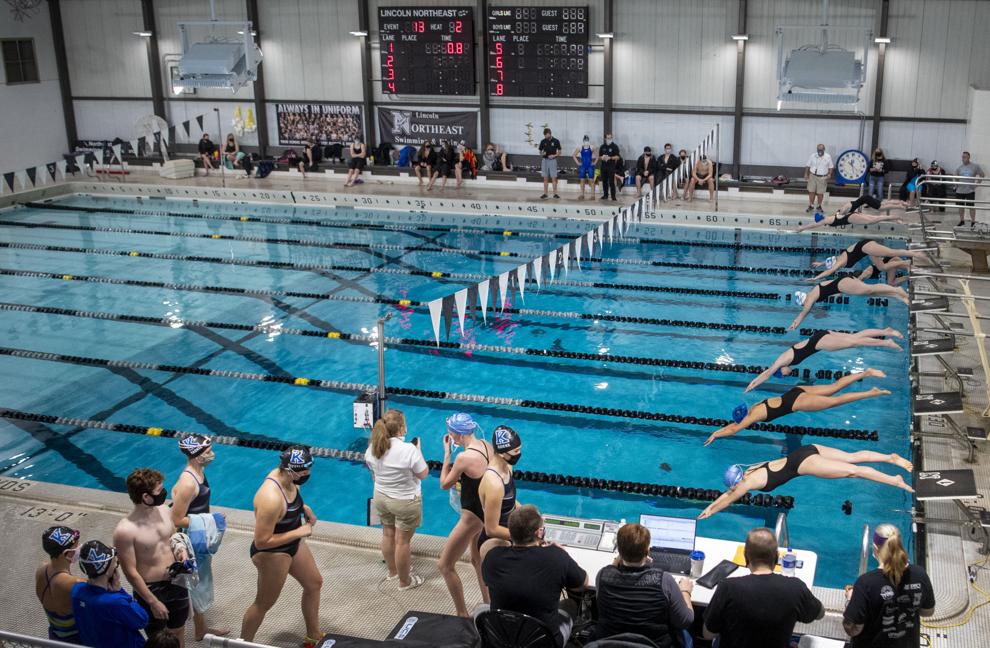 Vaccination event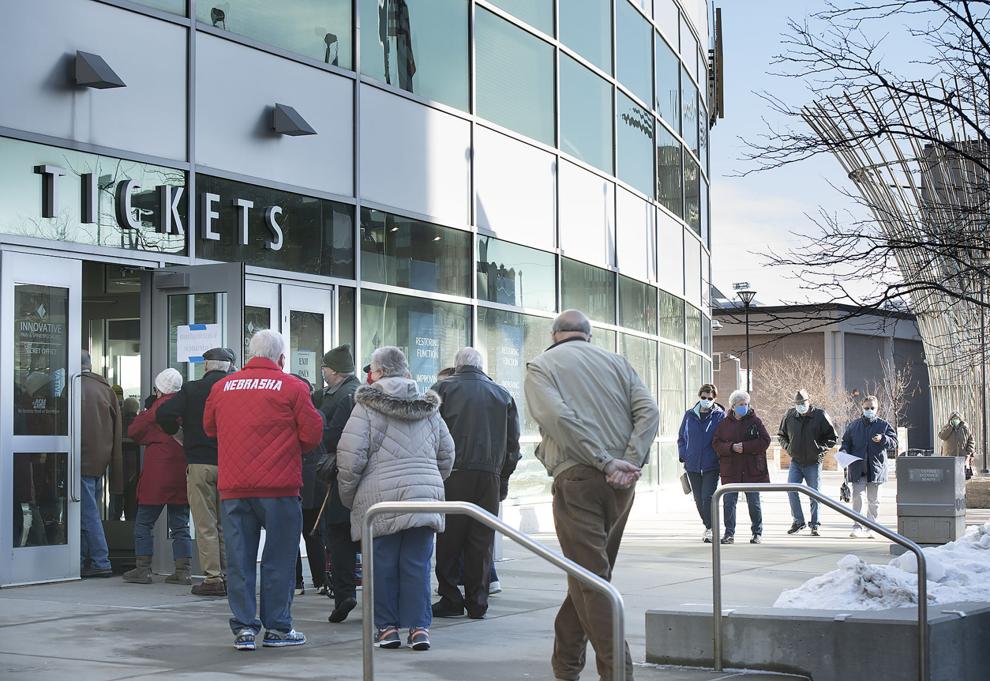 Winter bicycling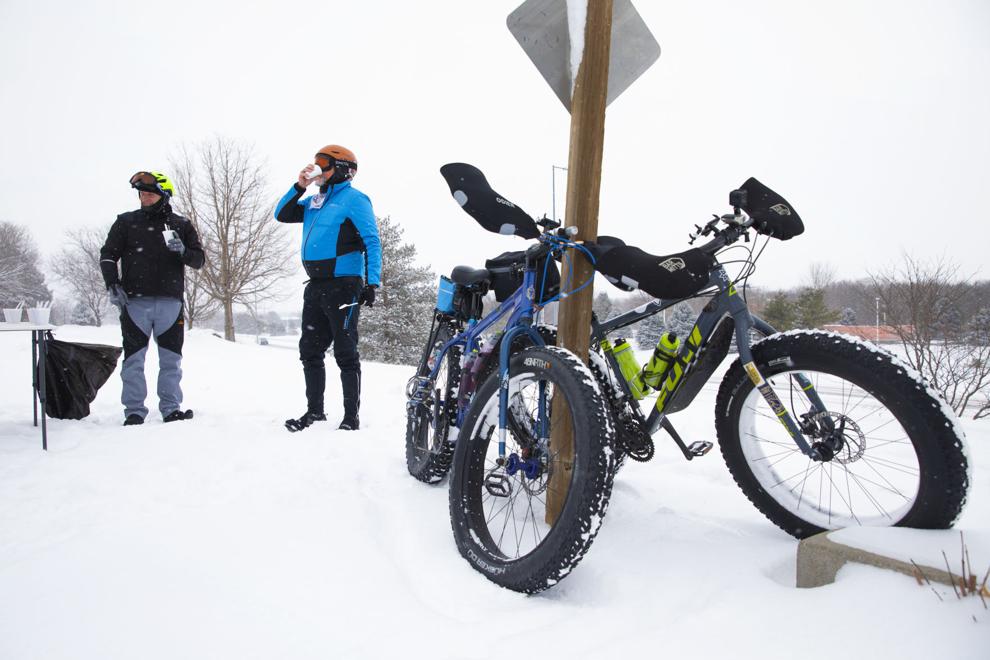 Legislative hearing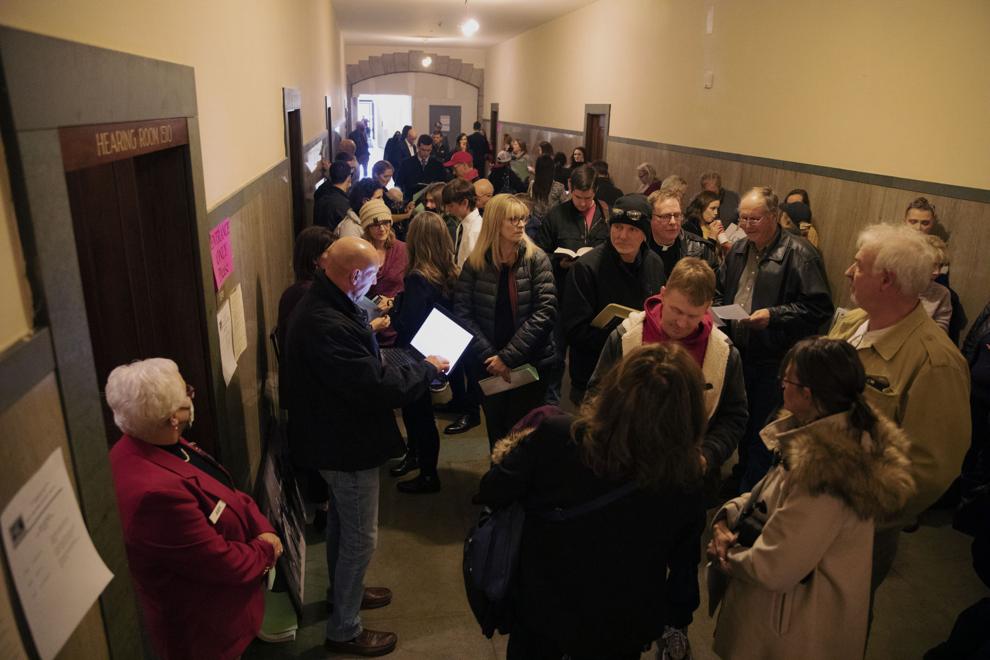 Biking in snow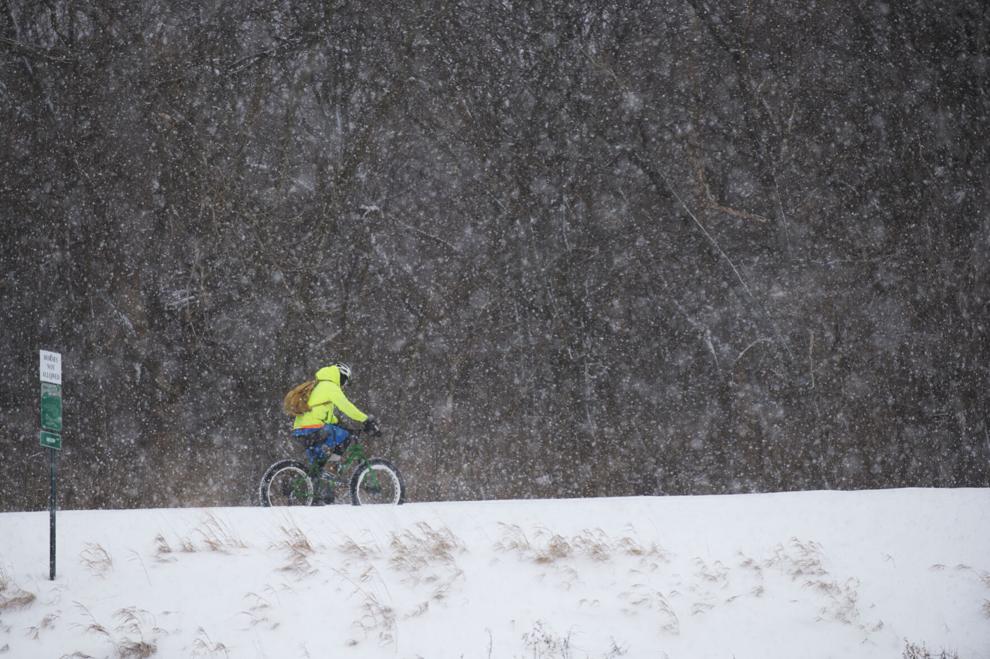 Snowshoeing