An analysis of nearly a decade's worth of data from clinical trials of vaccines found that minority groups and older adults were underrepresented among study participants, pointing to a need to do more to include them and address disparities in health care.
One startling finding was that of the 230 trials the researchers examined, more than 40% did not report participants' race and more than 60% did not include their ethnicity, said Laura Flores, a student at the University of Nebraska Medical Center and the first author of the study, published online in the Journal of the American Medical Association Open Network.
The results come despite policies and recommendations by the National Institutes of Health and the Food and Drug Administration aimed at enhancing inclusion of underrepresented groups and improving reporting of demographic data.
"We really hope that this will encourage researchers to provide this information," Flores said. The researchers also would like to see stronger policies to ensure researchers are collecting and reporting such information.
The lack of reporting in the trials, she said, parallels early COVID-19 data reporting. Reporting of race and ethnicity data varied by state in the early days of the pandemic and was missing in some.
"Without that information, we just don't have a full picture and we're not able to solve these health care inequality problems," Flores said.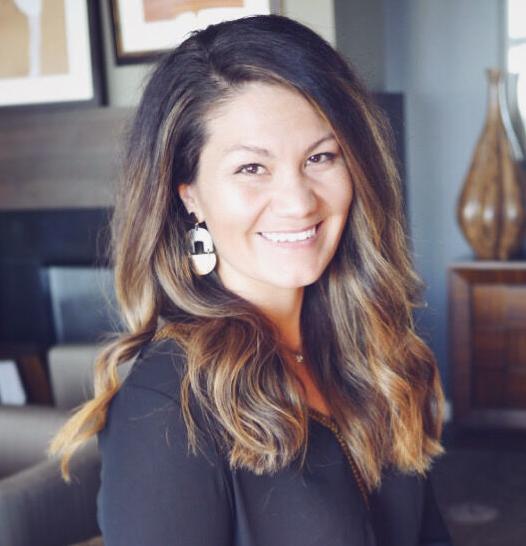 Eventually, the data confirmed that the coronavirus has disproportionately affected many Black, Latino and Native American communities. That's not because of inherent biological differences, but because people from those groups may have less access to health care, more underlying health conditions that can worsen COVID-19 and work higher-risk jobs at such places as grocery stores, hospitals, nursing homes and factories.
Flores said the researchers focused on vaccine trials to see whether they could provide some history or context on the topic.
Flores' involvement on the research team came as a result of her ongoing relationship with Dr. Julie Silver, a senior author of the study and associate professor at Harvard Medical School. Silver introduced Flores to Dr. Steve Pergam, a UNMC alumnus and corresponding author now at Fred Hutchinson Cancer Research Center in Seattle. Flores and Silver have published a number of papers on health care workforce disparities facing Hispanic and Black patients.
The researchers analyzed data from 230 U.S.-based vaccine trials with nearly 220,000 participants from July 2011 to June 2020. The trials all were registered in ClinicalTrials.gov, the federal clinical trials database.
Every trial reported participants' age and sex, but only 134 reported race and 79 reported ethnicity.
Among those that reported race, white adults made up 78% of participants, Blacks 11% and Native Americans and Alaska Natives 0.4%. For those reporting ethnicity, Hispanics accounted for 12% of participants.
Whites were overrepresented in the trials compared to their share of the U.S. population, and Blacks, Hispanics and American Indians and Alaska Natives were underrepresented. So, too, were adults over age 65, who accounted for 12% of study participants.
Females, however, made up 56% of participants, exceeding their share of the population.
Flores said that finding came as a surprise, because women more often have been underrepresented in clinical trials.
Flores said that the researchers found some shifts over time as they looked at more recent trials. In 2017 and 2018, all trials reported race, although reporting of ethnicity remained low.
The issue of race and ethnicity in vaccine trials came to the forefront last year after vaccine-makers Pfizer and Moderna took steps, including slowing their trials, to recruit more people of color.
"They show what can happen when you prioritize inclusion of all groups, and they did a beautiful job of being representative of the population," Flores said.
To aid in the effort, Omaha-based Meridian Clinical Research reached out to trusted people in communities of color and worked with a Nebraska union that represents meatpacking and food-processing workers. Meridian is among a number of research groups that have been recruiting volunteers in communities across the country for vaccine trials.
The devices, which measure oxygen levels in the blood, became important tools during the pandemic. Consumers even purchased them for use at home to monitor their conditions.
"We don't want that to happen going forward with any approved device or treatment or vaccine," Flores said.
Inclusion, she said, also helps dispel some of the medical mistrust in communities of color. As a Hispanic, Flores said she feels more comfortable taking a drug or getting a shot if she knows researchers have involved members of her community in the trials. Involvement in trials also can help ensure that everyone gets equitable access to early treatments.
Flores said the researchers emphasize in the paper that they're not seeking to assign blame.
"It is difficult to capture that information," she said. "But we think we can do a better job of collecting and reporting it, for sure."
Flores, in year six of an eight-year dual medical and doctoral program at UNMC, currently is getting hands-on experience in conducting clinical trials. She's working on a study with UNMC's Laura Bilek on combating bone loss in at-risk people.
Flores said the researchers work to recruit as diverse a group of participants as possible and to eliminate barriers to participation.
"I feel like ultimately all of us get into medicine to help people," Flores said, "and diminishing inequality is the way I'm going to push to try to do it."
PHOTOS: IN ONE YEAR, HALF A MILLION LIVES LOST