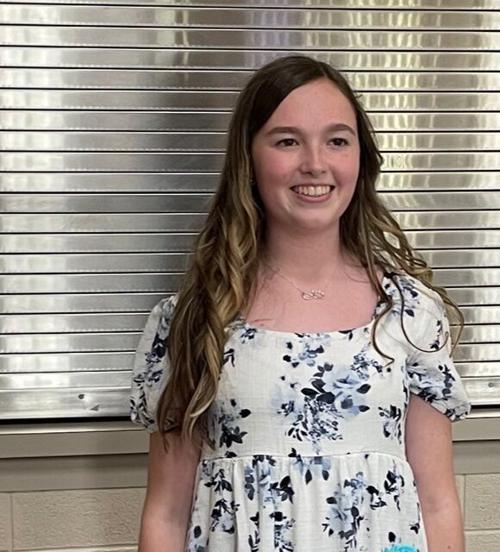 KEARNEY — Acne? Growth spurts? A heartbreaking soccer game?
Those teenaged annoyances are nothing for Isabelle Warrington, 15. She takes 18 medications a day. Five nights a week, she's hooked up to albumin infusions through a port on her chest. She can't play sports because they might jar her port. She's had seven immunosuppressive therapies, each lasting 12 weeks.
Isabelle has nephrotic syndrome, a chronic kidney disease where her kidneys don't filter like they should. There is no cure, no proven medical treatment.
"Everything that's good in her body, she can't keep. Her kidneys flush it out," her mother Jamie said.
Because her health is so fragile, Isabelle, who started her freshman year at Kearney High School in August, wishes there was a school mask mandate.
"School days wear me out," Isabelle said. "I would feel safer if more people were wearing a mask. It's hard because I'm still getting sick and have to miss school, especially since we get so much done in each class."
Jamie added, "A mask mandate could have been a life raft for us. It didn't, so we're bobbing in the flood, hanging onto whatever comes by."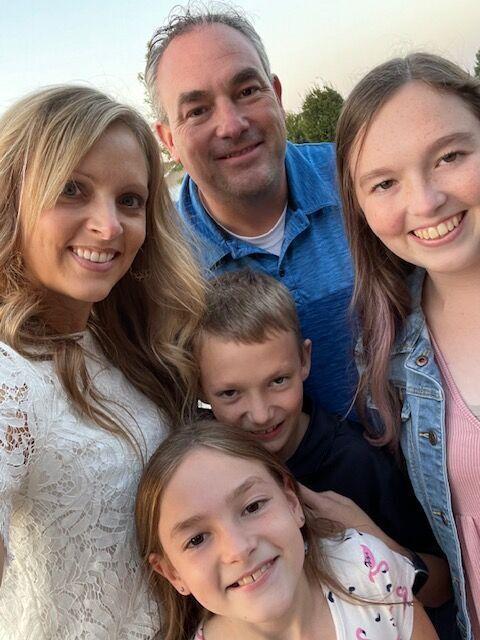 Lifelong condition
Isabelle was born with nephrotic syndrome, but her parents didn't realize it until she was 2 years old. As an infant, Isabelle was sick frequently, "but we were new parents. We didn't know it was unusual. I kept blaming myself," Jamie said.
Finally, when Isabelle was 2, doctors diagnosed the problem, "Kidneys are supposed to filter out the bad stuff and keep the good proteins in our blood that keep us healthy, but she loses all of them," Jamie said.
Doctors tried prednisone therapy. Jamie and her husband Dan, an investigator with the Kearney Police Department, took Isabelle to a nephrologist in Omaha. Doctors did a kidney biopsy. They tried several different therapies. "They were running out of ideas. We stayed up late doing a lot of research. We were at a loss," Jamie said.
Finally, after online searching, they took her to a children's hospital in Texas. They've also consulted nine or 10 specialists depending on Isabelle's situation and have found a pediatric nephrologist they like in Denver.
During the last 13 years, doctors have tried every remedy they can think of, but nothing worked. They tried steroids. They tried seven individual 12-week therapies. None worked.
They even thought she might go into remission at some point, but she hasn't. "It's all trial and error," Jamie said.
"Doctors in Kearney are great, but they don't have a pediatric case like Isabelle's. She doesn't follow anything by the book," Jamie added.
"When she was about 4, I had to give her a medication, but I was pregnant with my son and I couldn't touch it because it might cause birth defects, so I had to squirt it directly into her mouth," Jamie said.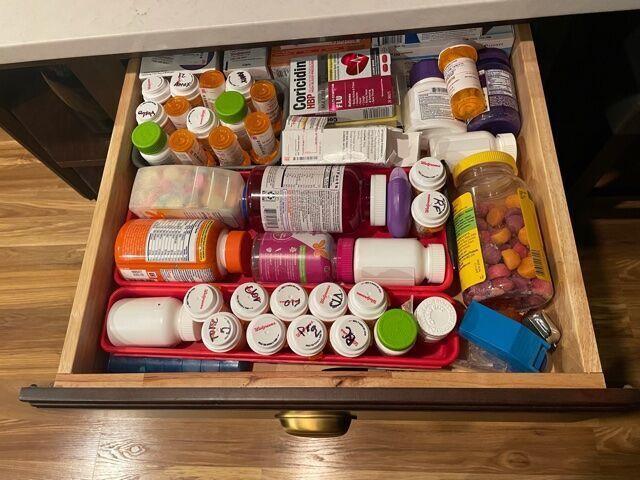 A transplant is not in Isabelle's future. "Her disease can attack new kidneys, and you just have a whole new set of problems. It could be switching from one nightmare to the next. She'll be on immunosuppressive medication the rest of her life."
So far, she has not required dialysis, a fact that amazes her doctors.
"Her kidneys are still hanging on, but every illness she gets is a punch to her kidneys. They struggle, hang on, but when she's sick they have to work that much harder," Jamie said.
"It's like her kidneys are working on overdrive. We have to watch her heart and liver, too. Her liver is working harder to try to compensate for the fact that her kidneys are hurting," Jamie said.
Risks of COVID-19
Because of COVID-19 last year, Jamie homeschooled Isabelle and her siblings Braxton, now 12, and Rozalyn, 9. While Isabelle stayed healthy, they all missed the emotional and social benefits of being in school, so this fall, they all went back in person.
But since school began last month, Isabelle has made four trips to the ER at CHI Health Good Samaritan. Sometimes those ER visits drag on for five hours as doctors try to determine her troubles. The latest such episode happened last week.
Neither Isabelle, her parents or her doctors know what COVID-19 might do to her. "Her nephrologists say she could be fine and surprise us, or she could be very sick. We just don't know," Jamie said.
Isabelle got a COVID-19 vaccine, but her body may have expelled it with her urine because the vaccine is a type of protein. They don't know about that, either.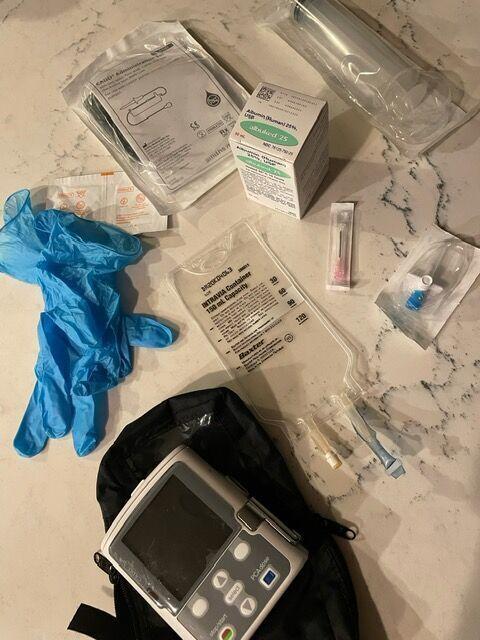 "The teachers have a manual list of who should be wearing a mask, and they have to enforce it. If everyone was wearing a mask instead of just the kids who've had or been exposed to COVID, that would be more confidential," Jamie said.
Isabelle loves to read. She likes arts and crafts. She loves small children and helps out at a friend's day care. She doesn't like asking for special help.
But she can't play sports at school because that could jar her port through which she gets albumen infusions five nights a week. The albumen replaces substances she loses in her urine and makes her feel better.
The entire family wears masks whenever they leave home, "but Isabelle is one of the few wearing a mask around hundreds of people at school. She's in ninth grade. That's just hard. She doesn't want to stand out as different, but she's different," her mother said.
She added that people can social distance in neighborhoods and in stores, but not in schools, where students and teachers share small spaces.
Jamie, a vendor compliance manager at The Buckle, spoke at the Kearney school board meeting Sept. 13 when masks were hotly debated. She said, "It's not about politics. It's about the safety of our children. At the end of the day Isabelle can't take her disease off. I was just asking for help."
Never a respite
Long before COVID-19, Jamie documented every one of Isabelle's side effects. Not long ago doctors found a blood clot in her lungs. Jamie said her daughter is "'pushing through school' every day. She is in pain every day, and when she's not feeling 'her' normal, it's harder and emotionally harder to handle."
Jamie remains upbeat. She chuckles about the New Year's Eve she accompanied Isabelle in an ambulance to Denver. "We got to celebrate the new year twice, once here and once when we crossed the time zone," she said.
"We cherish every day. We've learned to laugh. When Isabelle is hospitalized, I'm away for a week, but we try to keep life as normal as possible for her brother and sister. They have their own activities, too."
She added, "I'm more of a nurse than a mom, and that's hard. I want to be a mom."
9 charts that show how Lincoln and Nebraska are coping with COVID-19
Lancaster county COVID-19 deaths
Lancaster county COVID-19 cases
Lincoln hospital bed occupancy
Nebraska ICU capacity, by county
Nebraska hospital capacity, by county
Nebraska COVID-19 vaccine distribution
COVID-19 vaccination rates: How Nebraska compares
Nebraska COVID-19 hospitalizations and ICU usage
Nebraska COVID-19 testing