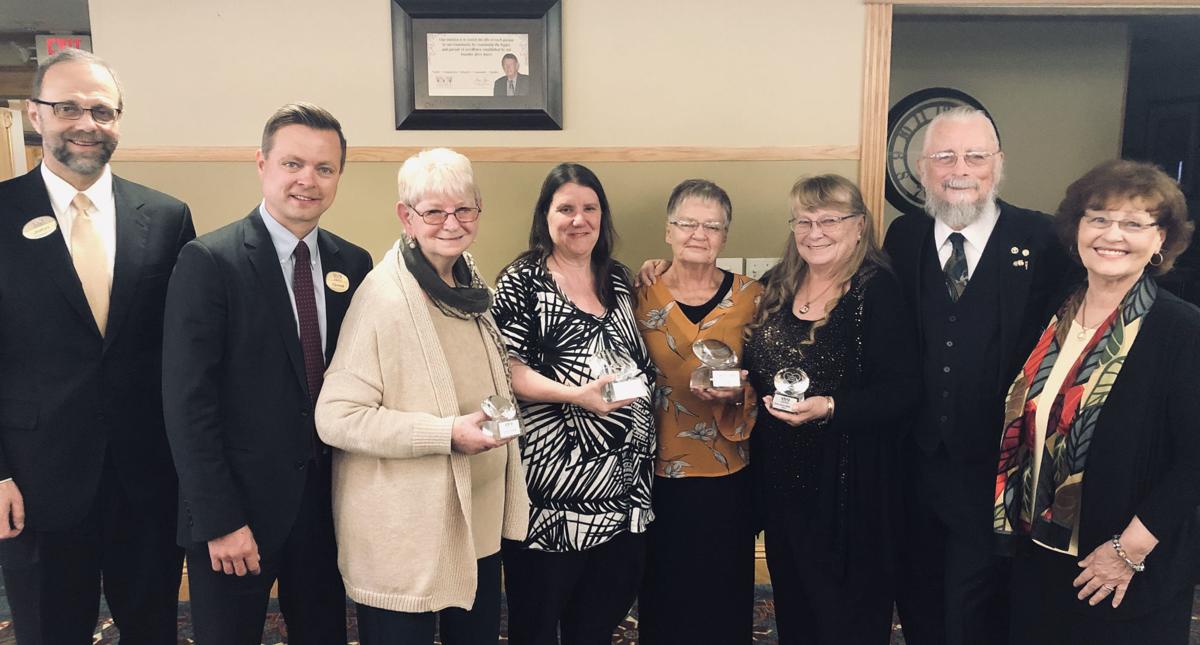 The Legacy Retirement Communities and KFOR have announced Jan Hughes, Susie Brown, Ed and Cecelia Reinhardt, and Barb Harpham as their newest recipients of the Jerry Joyce Living Legacy Awards.
Jan Hughes was selected for the work she does throughout the community as a volunteer in several facets, including distributing food at the Lincoln Public Schools emergency food pantry, and transporting household goods and clothing donations to the Barnabas project. Her $2,500 award will help Good Shepherd Presbyterian Church, People's City Mission, and the Food Bank.
The other Jerry Joyce Living Legacy Award was presented to Susie Brown, who is not only the full-time Meals on Wheels volunteer and delivery coordinator, but also works to feed and provide emotional support for youth served through the F Street Community Center. Brown's $2,500 award will go to MRP, the 501(c)(3) fiscal sponsor for We Can Do This, the children's food program that Susie facilitates at the F Street Rec Center.
You have free articles remaining.
Ed and Cecelia Reinhardt received a Jerry Joyce Caring Heart Award. They were cited for their passionate work with the Special Olympics. They are donating their $1,000 award to the Special Olympics to help aid their fund to host Special Olympics competitions.
Barb Harpham also received a Jerry Joyce Caring Heart Award. She was cited for her volunteer work at Mahoney Manor. She has chosen to give her $1,000 award to Lincoln Housing Authority, earmarked for a new van for ease of transportation for Mahoney Manor residents.
The recipients were honored at a Nov. 7 luncheon at Legacy Estates, 7200 Van Dorn St. The Living Legacy Awards have been given since 2011 in memory of Jerry Joyce, founder of the Legacy Retirement Communities,-to honor volunteer heroes who exhibit the same kind of quiet, giving spirit that Joyce had shown to others in his life.
The Legacy Retirement Communities and KFOR Radio will again be seeking nominations in 2020.